Item number: 60001566
Riprider Set Sling Trainer
You save 33%
Unfortunately, no articles are currently available
Top features
Compact strap trainer with 9kg tensile strength and a nylon protective sleeve
Includes carabiners and door hooks for universal mounting options
Compliant 5cm thick balance mat make of EVA foam
Shipping costs: from £ 0.00
The item is ready to ship and will be shipped immediately after receipt of payment.
Riprider Strap Trainer Balance Mat Set 9kg Tensile Strength EVA blue
Text für Setartikel..
The CAPITAL SPORTS Riprider strap trainer/balance mat set provides everything you need for a versatile, sweaty whole body workout indoors or outdoors.
With the CAPITAL SPORTS Riprider Rip Trainer, endurance, speed and rotational power are developed, which are required in many sports. Likewise, the complex movements that you perform with the Riprider increase your co-ordination ability for sports such as lacrosse, hockey, rowing, tennis and many more. Via an intensive whole body training with the strap trainer, you improve your strength and endurance and at the same time increase your fat burning after the workout. In this way, trainers with different training goals can achieve individual success with the CAPITAL SPORTS Riprider.
The strap trainer is the ideal training tool for the home, traveling in the hotel, outdoors, in the gym or wherever you want to keep in shape. It is ready for immediate use thanks to the snap hook and the door handle. It is quickly fixed outside or inside. The robust CAPITAL SPORTS Equipoma balancing mat made of 5 cm thick, non-slip and deformation-resistant EVA foam (ethylene vinyl acetate) ensures a comfortable workout on every surface. This makes it particularly gentle in kneeling exercises for your joints. Even long training sessions do not end in pain. Thanks to its handy dimensions and low weight, it can easily be taken anywhere.
Set consists of
Riprider Slingtrainer 9kg Traction Carbine Door Hook
Item number: 10021787
Included quantity: 1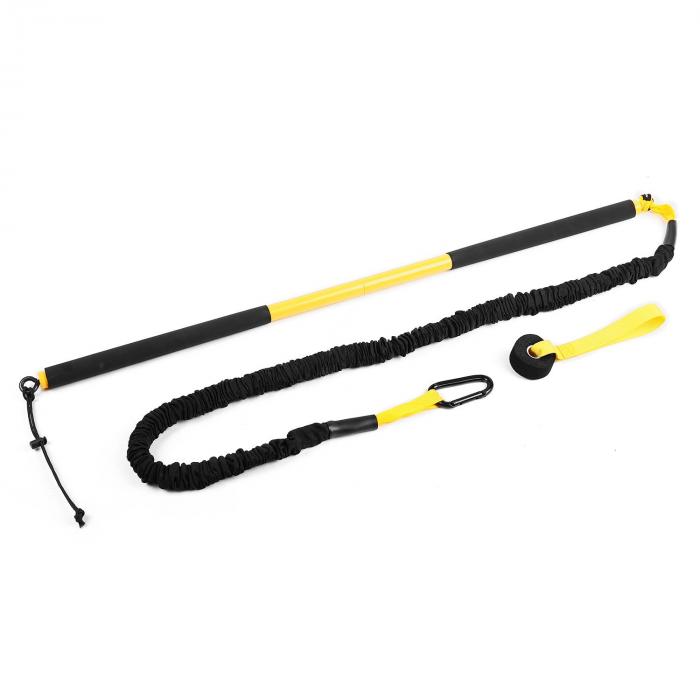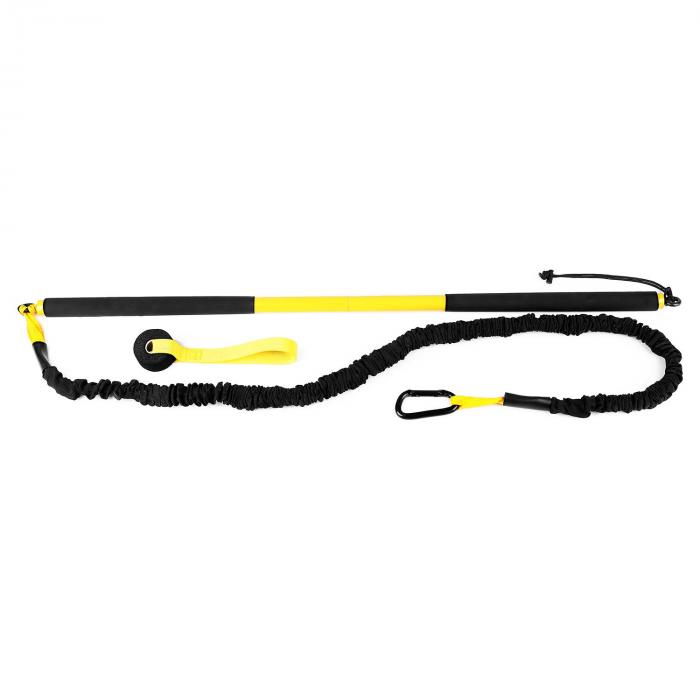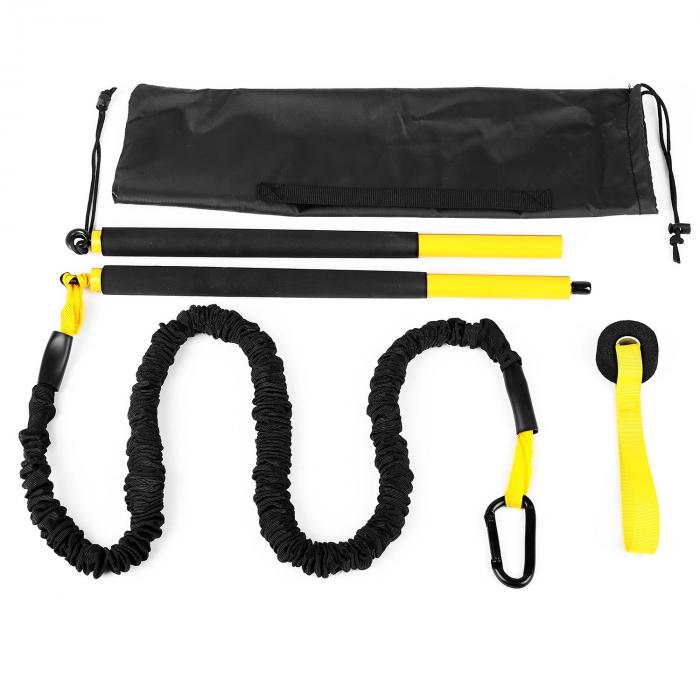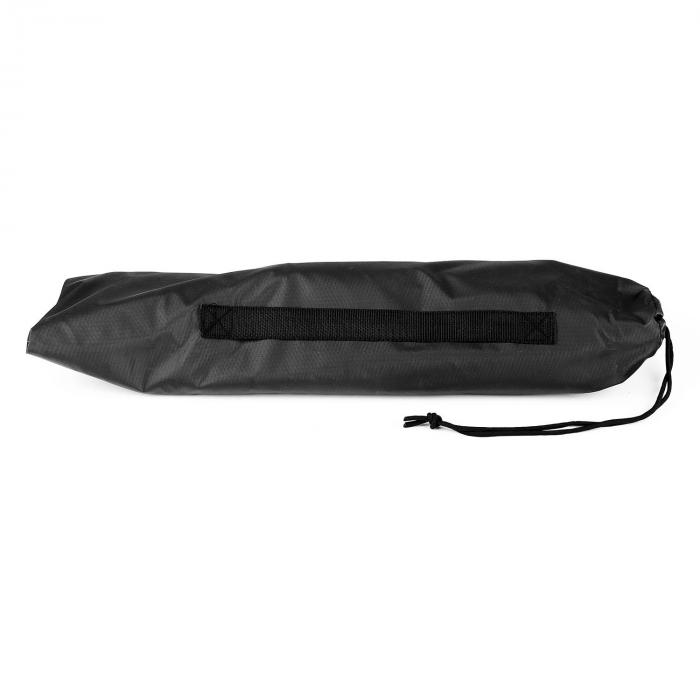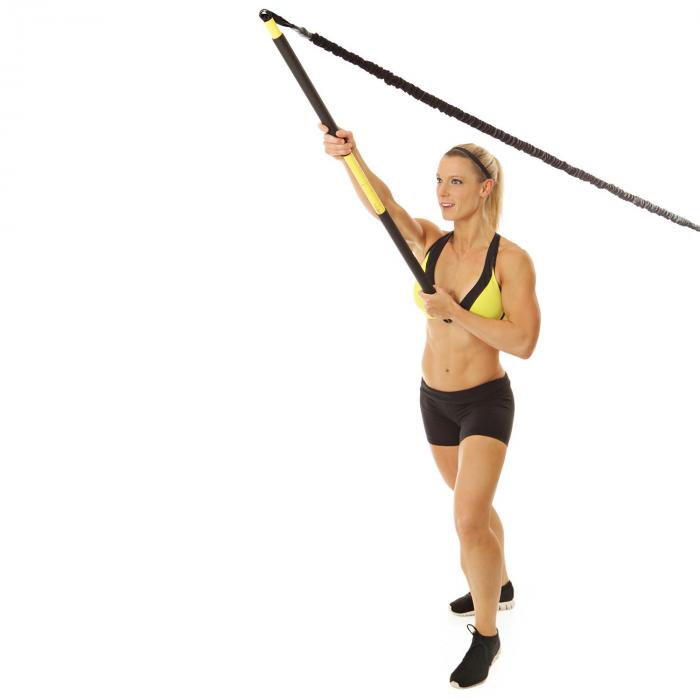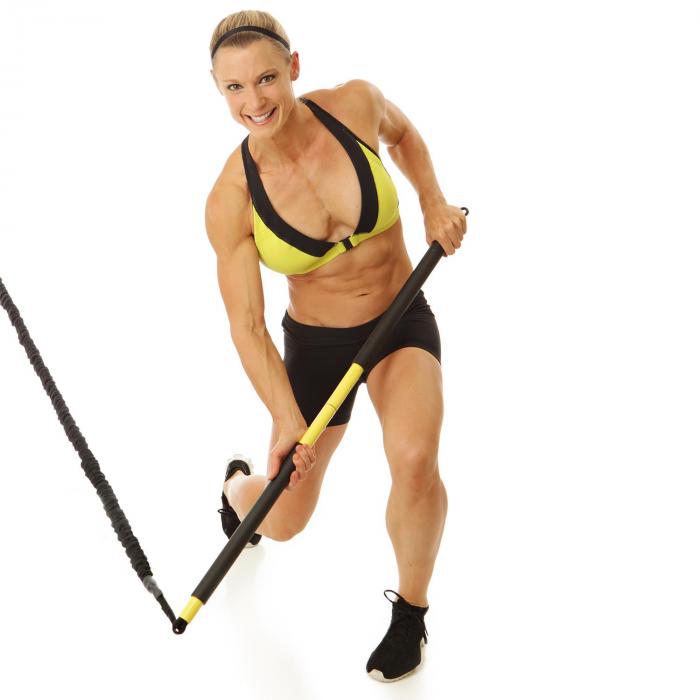 Top features:
Compact sling trainer with non-slip handles and convenient carrying bag
Elastic cord with 9kg traction and nylon sleeve
Includes carbine and door hook for universal mounting options
Properties:
Countless sport-specific exercises possible
Easy to carry, can be used anywhere
No height restrictions
Suitable for all levels of training
Dimensions:
Packing: 58 x 9.5 x 14.5 cm (WxHxD)
Length (relaxed): about 2.75 m
Rod length: 1m
Weight: about 2kg
Equipoma Balance Mat 45.5 x 5 x 38.5 cm EVA Light Blue
Item number: 10029497
Included quantity: 1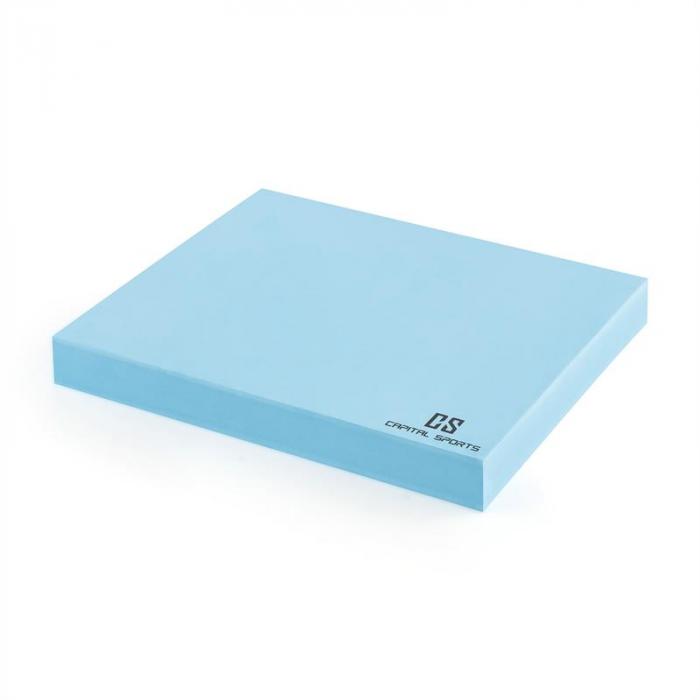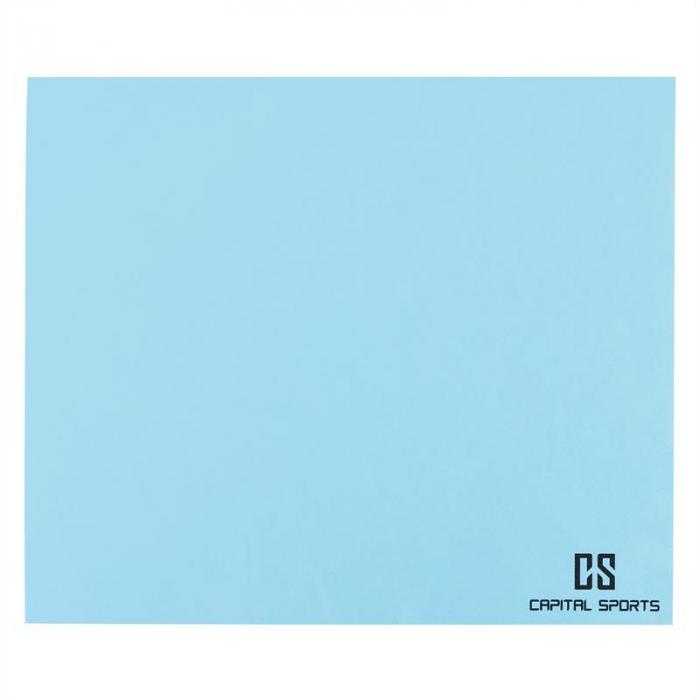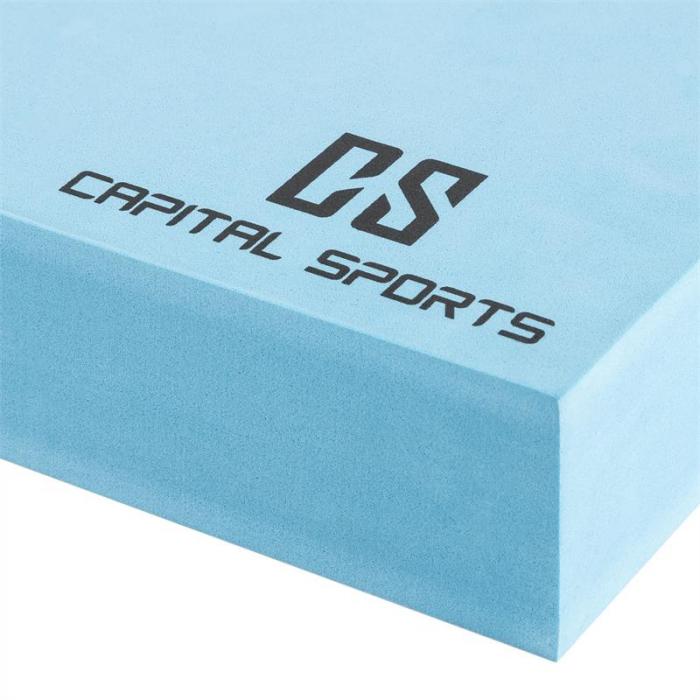 Top features:
Compliant balance mat for training of coordination and balance
Protects joints: no painful pressure points on the knees
Versatile uses: stretching, yoga, back training, equipment training, weight exercises
Suitable for indoors and outdoors
Easily transportable by low weight and handy dimensions
Properties:
Material: foam of ethylene vinyl acetate (EVA)
Easily washable surface
Resistant to deformation: foam material returns to its original shape
For professional studio use or home use
Colour: light blue
Dimensions:
Dimensions: about 45.5 x 5 x 38.5 cm (WxHxD)
Weight (one bandage): about 790 g
Riprider Set Sling Trainer
Compact strap trainer with 9kg tensile strength and a nylon protective sleeve
Includes carabiners and door hooks for universal mounting options
Compliant 5cm thick balance mat make of EVA foam
All purchases made between the 25th of October and the 31st of December 2019 can be returned till the 31st of January 2020.