Item number: 60002754
B1000 Bubble Machine Soap Bubble Machine Set
Delivery time: 5 - 7 workdays
You save 24,99£ (23,80%) compared to the single unit price.
Top features
Powerful: bubble machine for large bubbles throughout the room
Full power: powerful fan blows the soap bubbles forward
Quickly ready for use: easy to fill/empty
Shipping costs: from £ 0.00
The item is ready to ship and will be shipped immediately after receipt of payment.
You may change your order at any time.
B1000 Bubble Machine Soap Bubble Machine Set + 1 Litre Liquid
Text für Setartikel..
B1000 Bubble Machine Soap Bubble Machine Set | 40W | large bubbles | powerful fan | easy to fill / empty | material: light ABS plastic | handle for easy transport | incl. 1 litre of bubble liquid
Recommended area of application
Bars
Concerts
Dance school
Disco & Clubs
Karaoke party
Mid-size stages
Small stages
Weddings
The beamZ B1000 bubble machine is a great addition not only to the party or children's birthday party: it fills the air with colourful bubbles and makes every event a special occasion.
The powerful fan of the bubble machine blows the bubbles forward and ensures that they are distributed throughout the room. The bubble machine is controlled simply on the device or conveniently by remote control. Thanks to its robust housing made of ABS plastic with handle, the B1000 bubble machine is perfectly suitable for many events. As it is easy to fill and empty, the bubble machine is immediately ready for use and can be quickly stowed away again. To get the party started right away, the bubble machine comes directly in a set with one litre of special bubble liquid.
Bubbles for a happy and dreamy atmosphere: The B1000 bubble machine from beamZ.
Set consists of
B1000 Bubble Machine 40W ABS Plastic with Handle Blue
Item number: 10034302
Included quantity: 1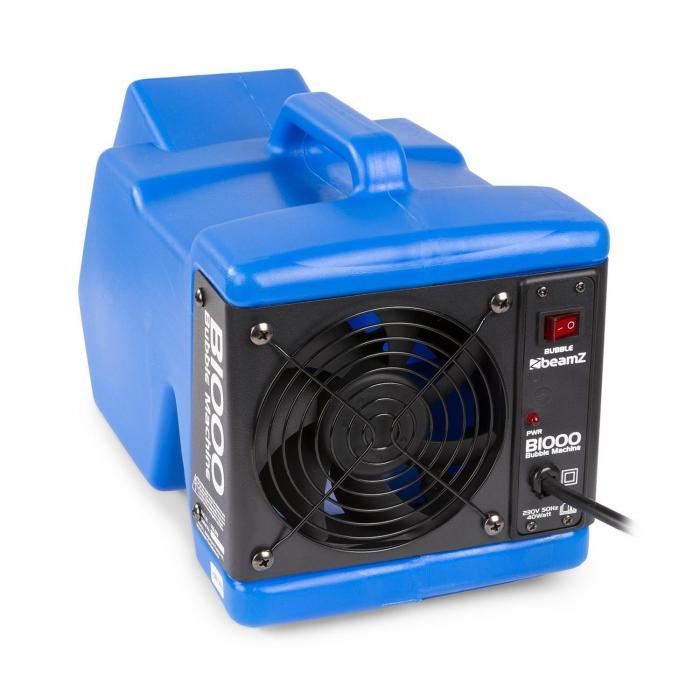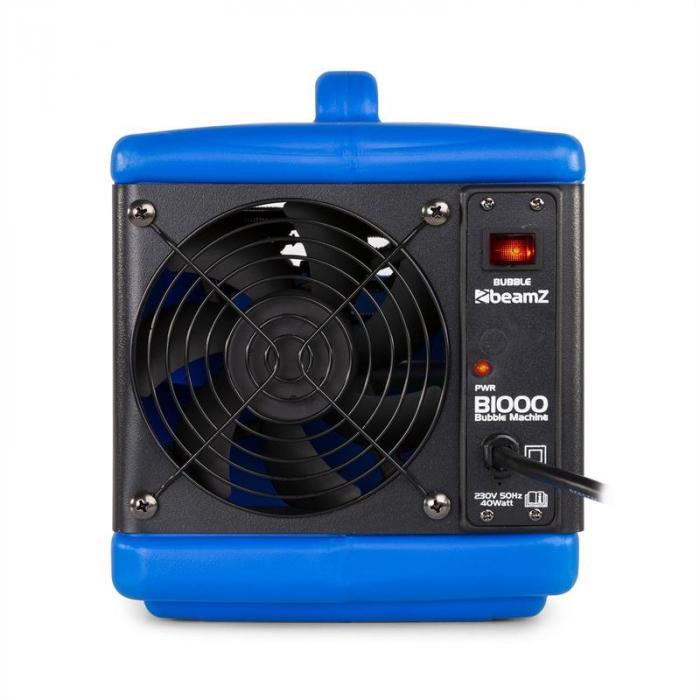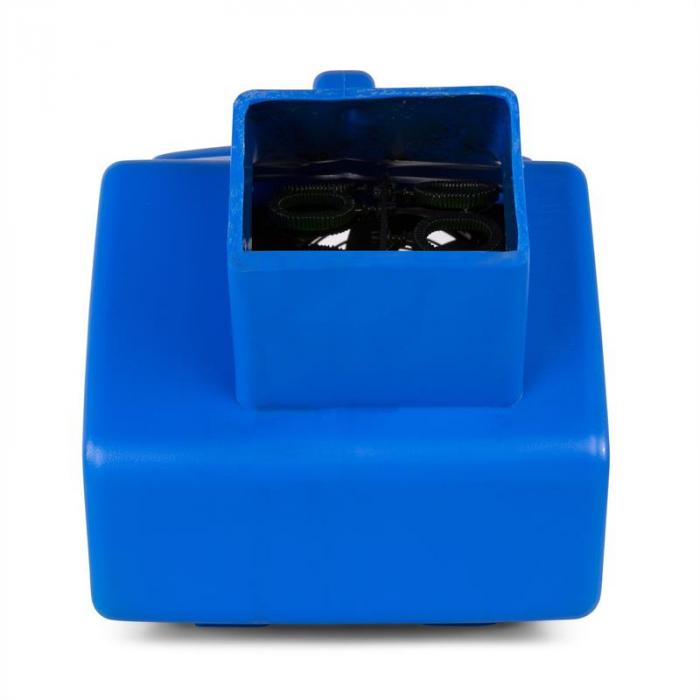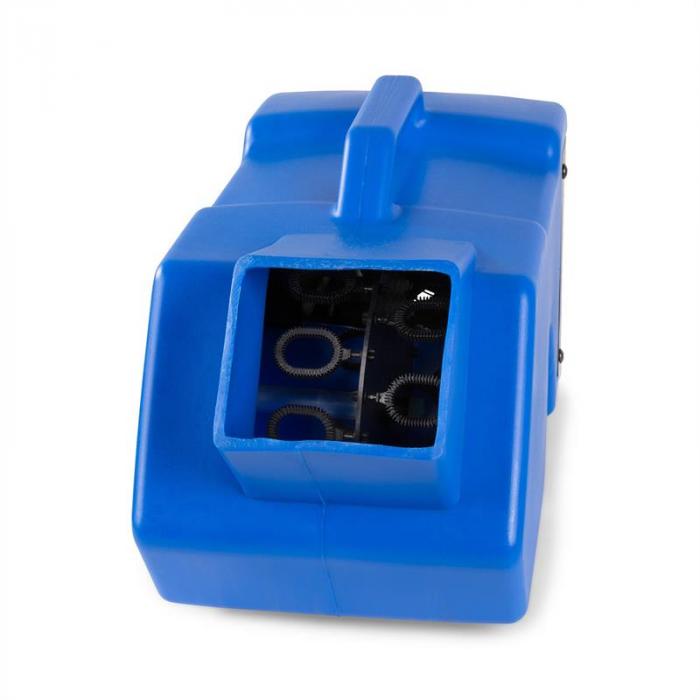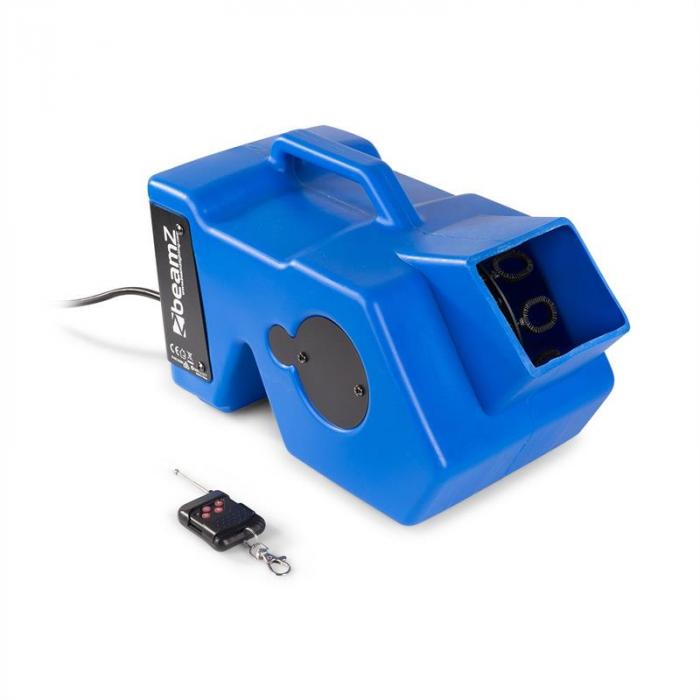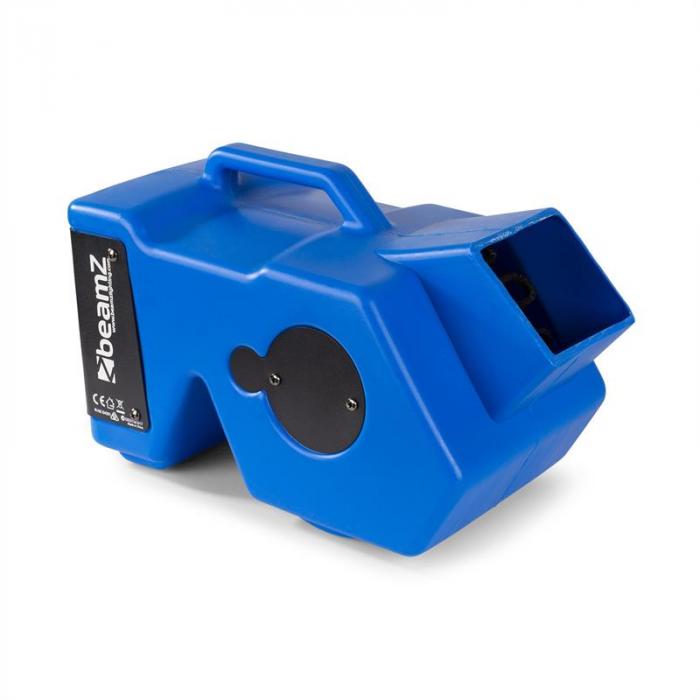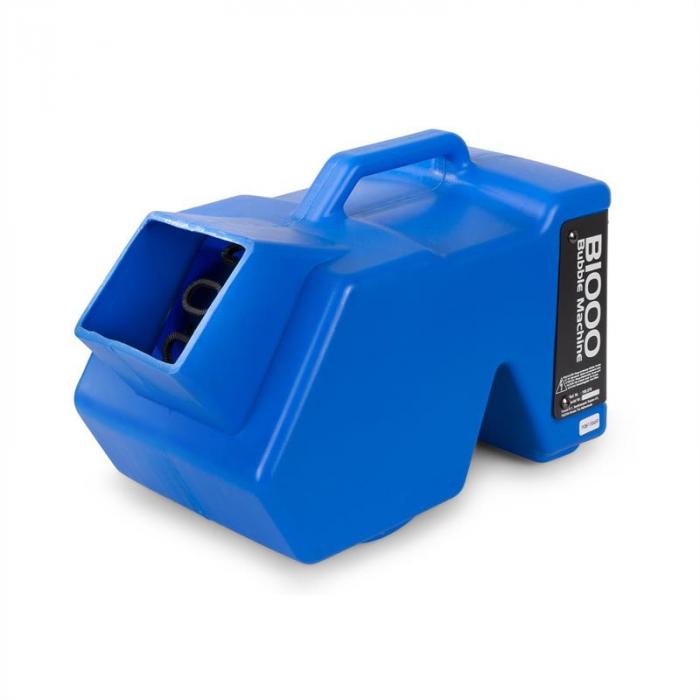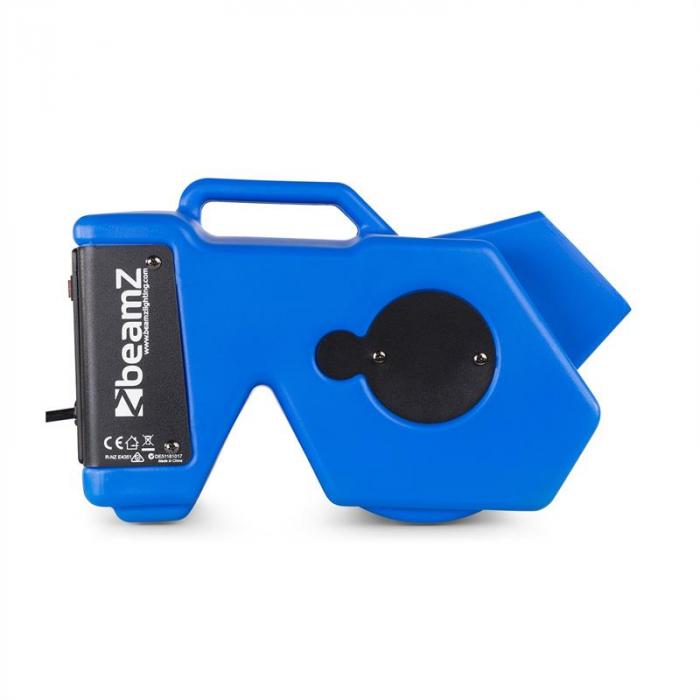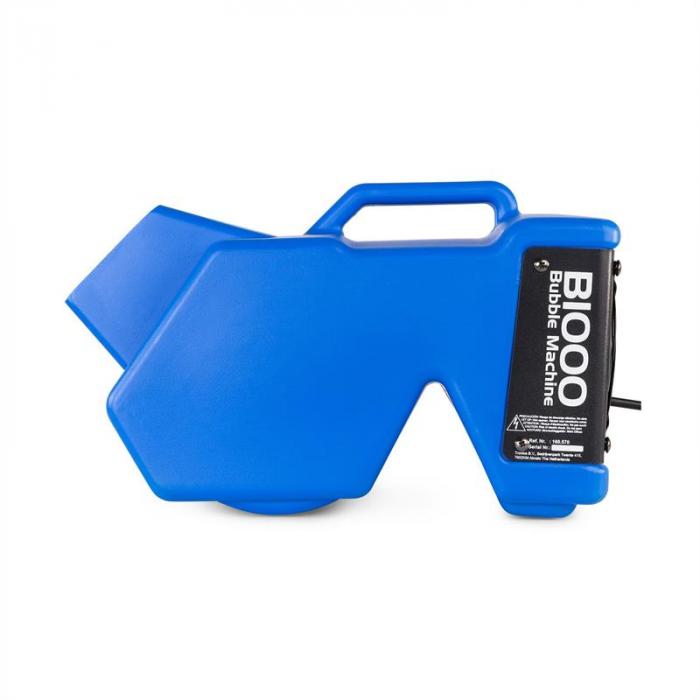 Top features:
Powerful: bubble machine for large soap bubbles throughout the room
Full power: powerful fan blows the bubbles to the front
Fast to put in operation: easy to fill / empty
Easy to transport: housing made of lightweight ABS plastic with handle
Properties:
Power consumption: 40 watts
Creates large bubbles throughout the room
Powerful fan
Easy to fill / empty
Low energy consumption
Material: lightweight ABS plastic
Handle for easy transport
Includes remote control
Power supply: 220-240V ~ | 50 Hz
Dimensions:
Dimensions: approx. 17.7 x 22 x 35.5 cm (WxHxD)
Weight: approx. 1.38 kg
bubble-liquid 1l
Item number: 10010844
Included quantity: 1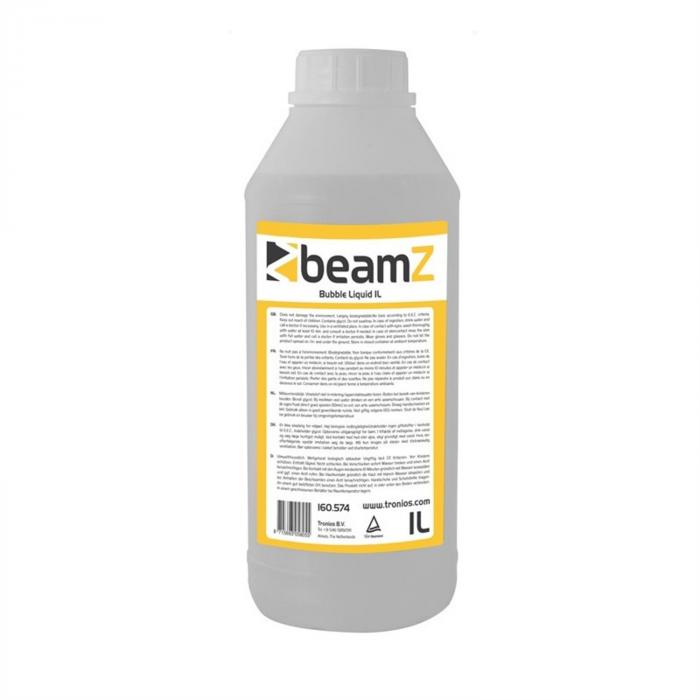 Top features:
High quality bubble fluid for bubble machines
Water-based
1-liter canister with handle
B1000 Bubble Machine Soap Bubble Machine Set
Powerful: bubble machine for large bubbles throughout the room
Full power: powerful fan blows the soap bubbles forward
Quickly ready for use: easy to fill/empty