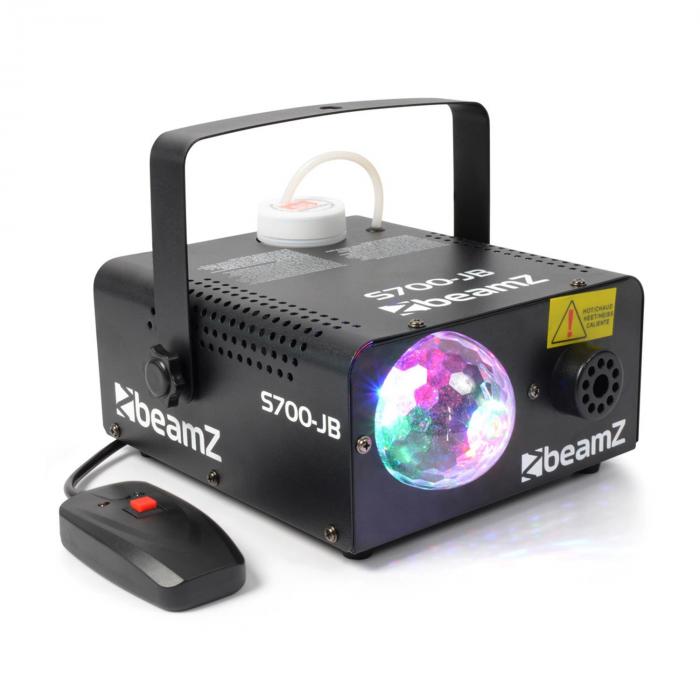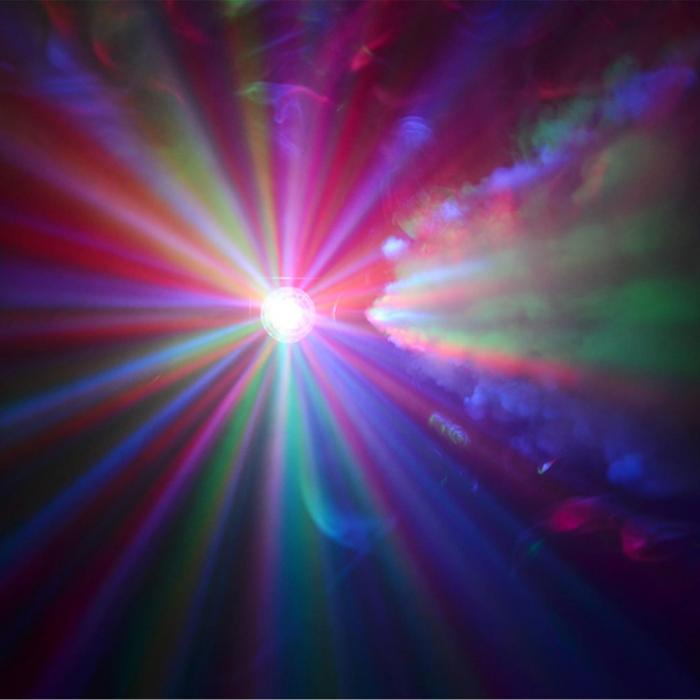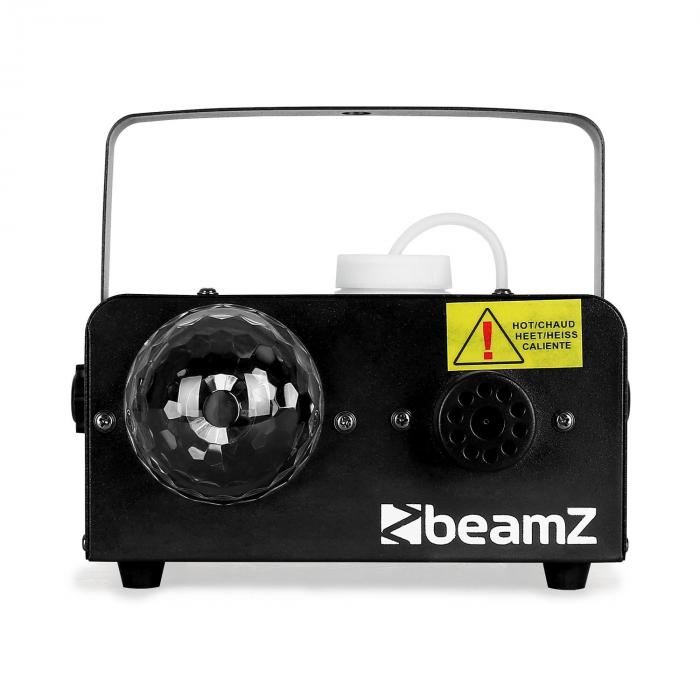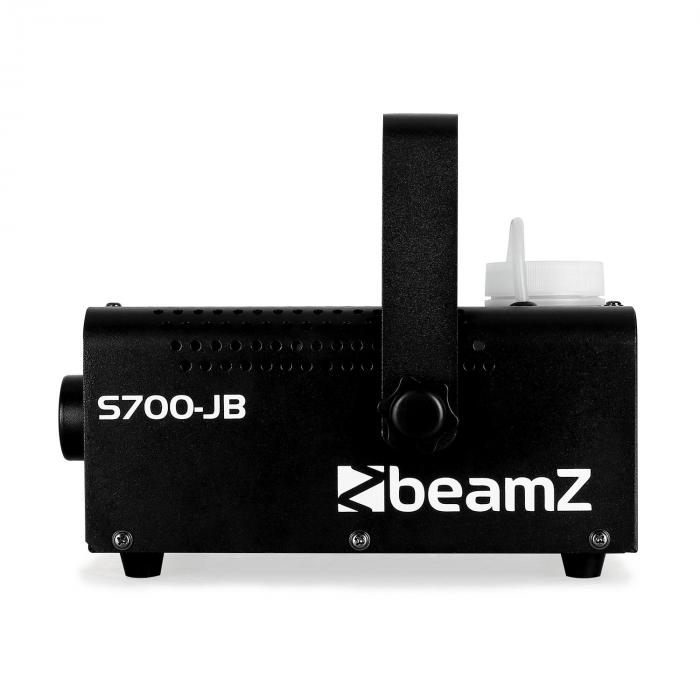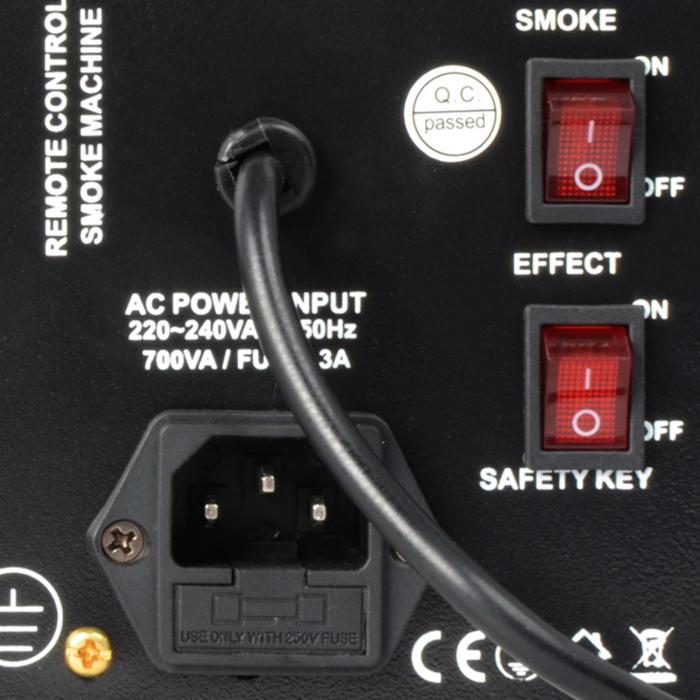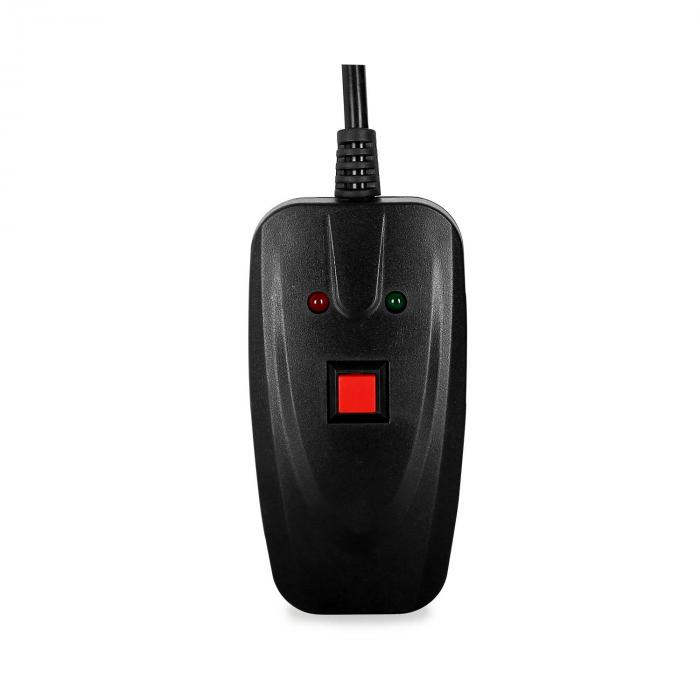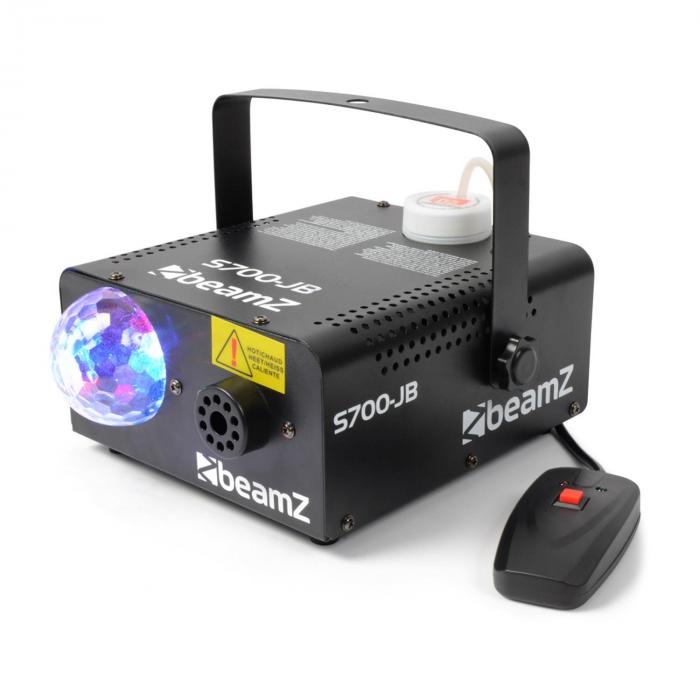 Manual
Item number: 10010853
S-700-JB Fog Machine
You save 12%
Unfortunately, no articles are currently available
Top features
Fog Machine with 700W Power
Jelly Ball LED with 3 x 3W RGB LEDs
Suitable for wall or ceiling mounting via the mountingbracket
Also available as B stock
Shipping costs: from £ 0.00
The item is ready to ship and will be shipped immediately after receipt of payment.
S700-JB Fog Machine Party Jelly Ball LED 700W
The BeamzS700-JB is a fog machine with a transparent crystal ball and 3 RGB LEDs andcomes in a suitable everyday style.
Thanks to the 700W power paired with a short warm-up timeand a smoke emission of 75m³/minute, the device fogs up small and medium-sizedpremises in a jiffy. The Jelly Ball fog machine draws on a tank capacity of500ml. Commissioning and operation of the device is possible thanks to itsbeginner-friendly operating concept.
The mounting bracket, which is supplied with the fog machine,can be easily and flexibly integrated into existing setups or spatialconditions. Using the remote controller even more functions can be controlled.
Ideal for mobile entertainers, bands, clubs, lounges and isindispensable for every party.
User manual PDF
Product details
Top features:
Multifunctional LED Jelly Ball - Fog Machine with three 3WRGB LEDs
Suitable for wall or ceiling mounting via the mountingbracket
Includes remote and 250ml fog fluid
Properties:
Power: 700W
Fog output: 75m³/min
Warm-up time: 5 min.
Fuel tank capacity: 500ml
Robust metal casing
Power button on the rear side
Power supply: 220-240V, 50Hz
Scope of delivery:
1 x Device
1 x Power Adapter
1 x Fog Fluid
1 x Remote Control
1 x Mounting bracket
English manual (other languages: German)
Dimensions:
26 x 12,5 x 20,5 cm (WxHxD)
Weight: about 2.3 kg
S-700-JB Fog Machine
Fog Machine with 700W Power
Jelly Ball LED with 3 x 3W RGB LEDs
Suitable for wall or ceiling mounting via the mountingbracket
All purchases made between the 26th of October and the 31st of December can be returned till the 31st of January 2019.