Item number: 60002336
S1500LED Fog Machine
You save 9%
Unfortunately, no articles are currently available
Top features
1500 W fog machine with 2.5 litre tank and 9 x 3 Watt RGB LEDs
Stand alone or DMX mode
Adjustable interval, duration and intensity of the emission
Shipping costs: from £ 0.00
The item is ready to ship and will be shipped immediately after receipt of payment.
S1500LED Fog Machine Incl. 5-litre Fog Fluid 1500W 9x3W RGB-LEDs DMX
Text für Setartikel..
The beamZ S1500LED is a powerful fog machine with 9 RGB LEDs arranged around the outlet. They light up the column of smoke with rich blue, red or green, transforming the fog into an impressive visual experience.
The 1500 Watt heating element ensures an extremely short heating time of 2.5 minutes. Thanks to the 2.5-litre tank, frequent refilling with fog fluid is unnecessary. The S1500LED is operated either in the stand-alone or DMX mode. Interval, duration and intensity of the emission are also adjustable.
Thanks to the mounting bracket, the beamZ S1500LED can be easily attached to ceilings or tripods. The included remote control makes controlling the device a comfortable experience. So that the party can start immediately, a 5-litre canister of high density water-based fog fluid is included. It is free of pollutants and provides atmospheric, extra dense fog at parties.
Set consists of
S1500LED Fog Machine 1500W 9x3W RGB LEDs DMX 2.5L Tank
Item number: 10031747
Included quantity: 1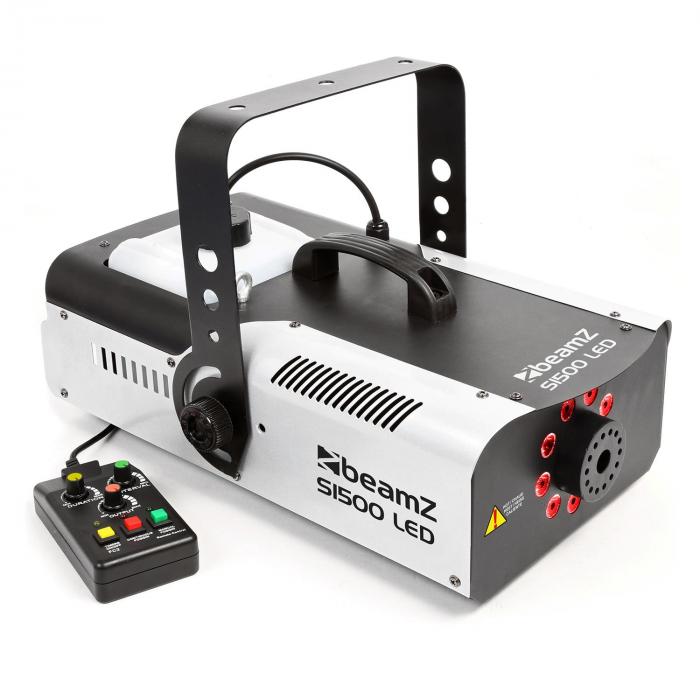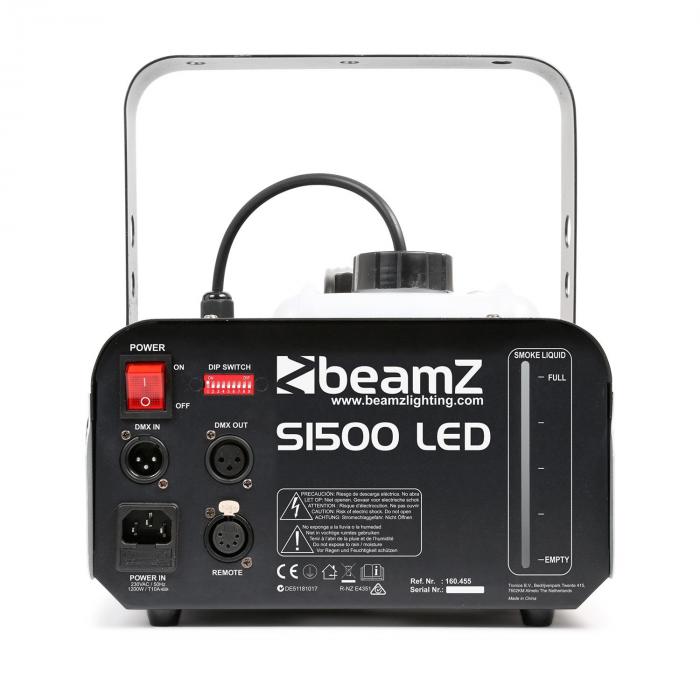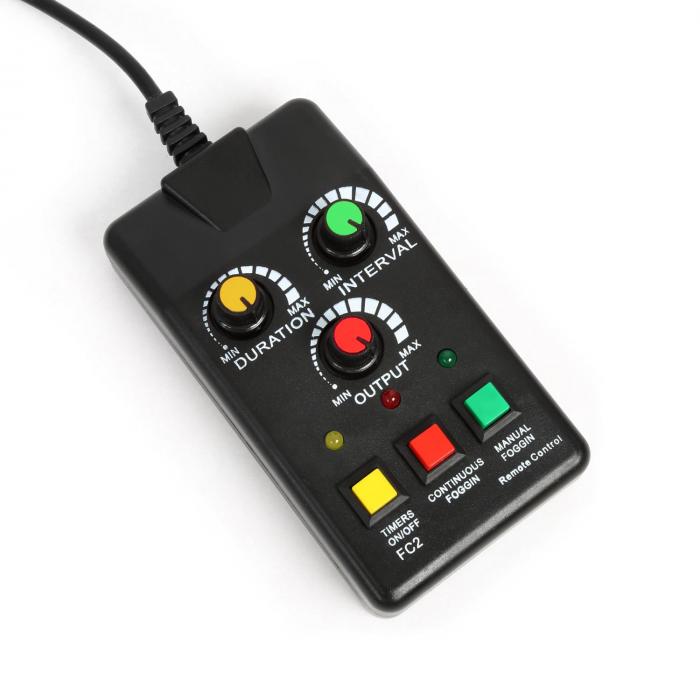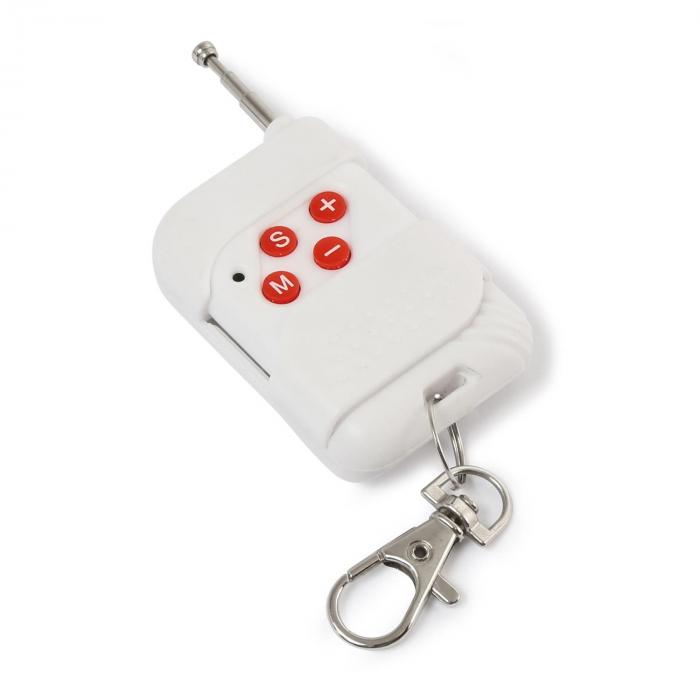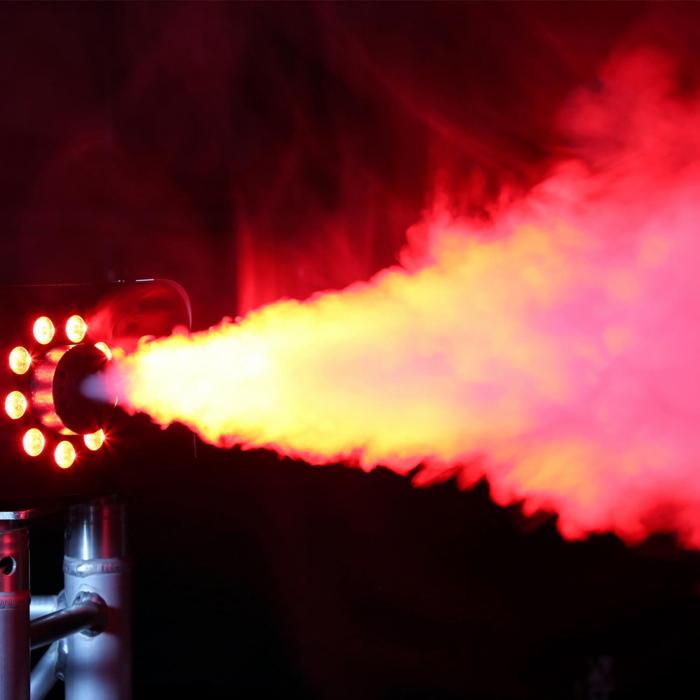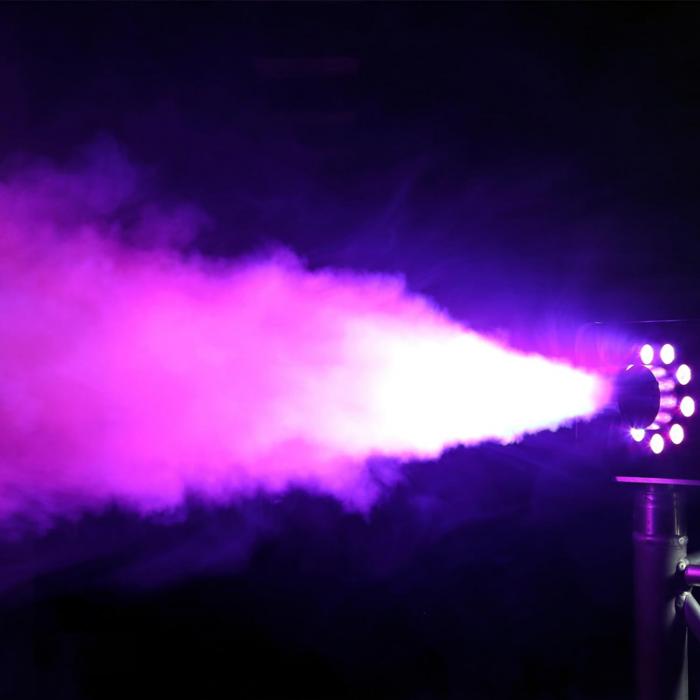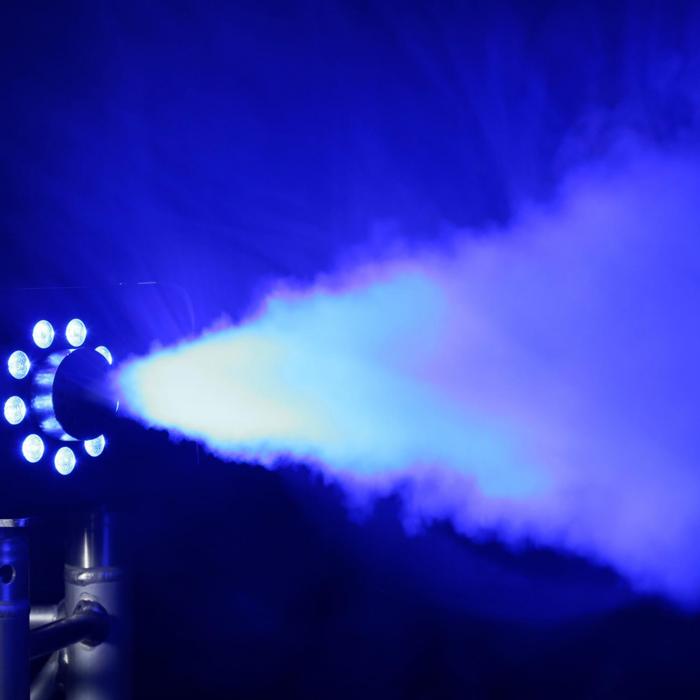 Top features:
1500 W fog machine with 2.5-litre tank and 9 x 3 watt RGB LEDs
Stand alone or DMX mode
Interval, duration and intensity of the fog exhaust may be regulated
Short warm-up time of 2.5 minutes
Convenient operation via 3 m cable remote control
Properties:
Connections: 1 x DMX input, 1 x DMX output
Dip switch
Number of colours: 3 (red, green, blue)
Number of DMX channels: 6
Interval 10-250 s
Thermostatically controlled heating
Level indicator
Fog fluid available in the shop (not included)
Power supply: AC 220-240 V ~ | 50-60 Hz
Dimensions:
Dimensions: about 46.5 x 19.6 x 25.5 cm (WxHxD)
Weight: about 5.9 kg
High Quality Smoke Fluid Liquid - 5L
Item number: 10006607
Included quantity: 1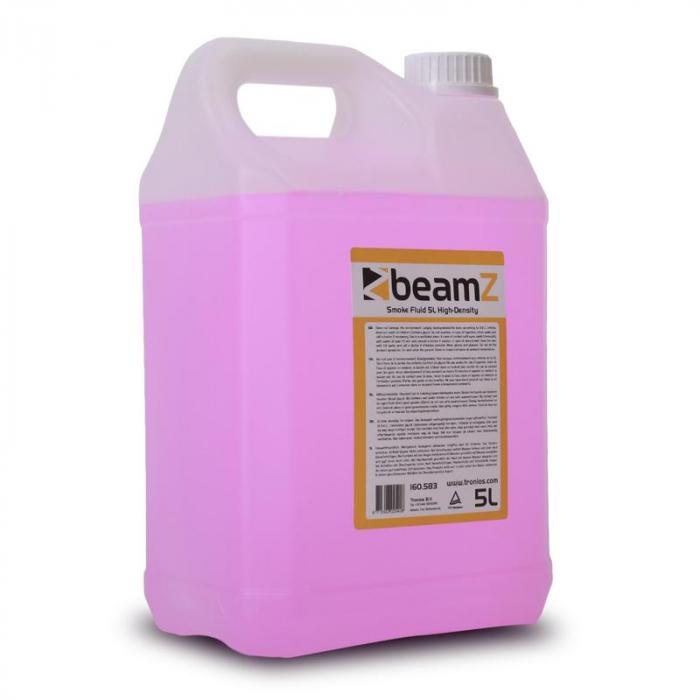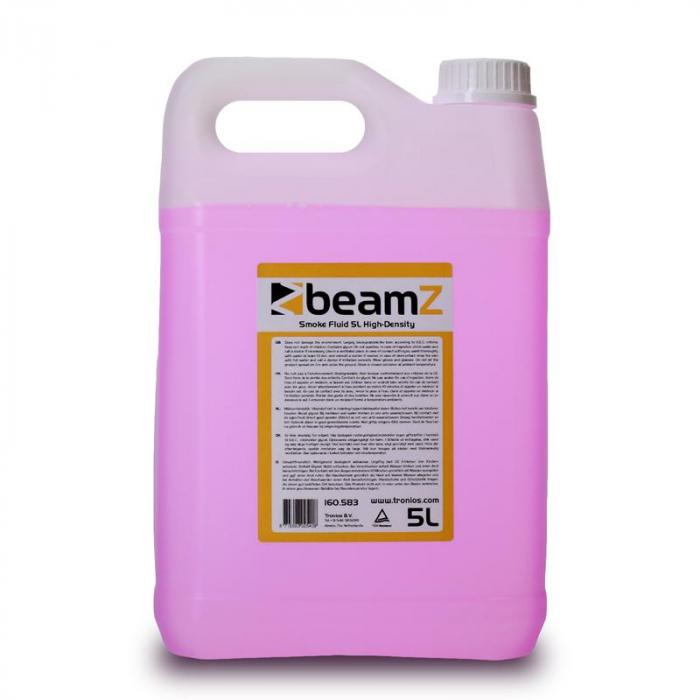 Properties:
This is an approved high performance, non-toxic, water based fluid that will leave no residues.
5L of smoke fluid
Suitable for all smoke machines
S1500LED Fog Machine
1500 W fog machine with 2.5 litre tank and 9 x 3 Watt RGB LEDs
Stand alone or DMX mode
Adjustable interval, duration and intensity of the emission