Item number: 60000526
Black Line 400 Car HiFi Set 4.0 System
Delivery time: 5 - 7 workdays
You save 1,06£ (0,79%) compared to the single unit price.
Shipping costs: from £ 0.00
The item is ready to ship and will be shipped immediately after receipt of payment.
You may change your order at any time.
4.0 'Black Line' Car Stereo System - Amplifier Speaker Set 2800W
Text für Setartikel..
This sound system will provide your car with a massive 2800W output. The 'Black Line 400' in-car stereo does not compromise on sound quality. Whatever your style of music, the two pairs of 800W 3-way speakers will fill your car with top-class sound.
You'll think you're in a nightclub on wheels thanks to the powerful amplifier and high-performance 3-way coaxial speakers. The package also includes a complete cable set.
The 'Black Line 400' set is a perfectly designed in-car audio system that delivers an amazing 2800W output in excellent sound quality.
The amplifier's solid 2800W output is distributed by the four 6" (16.5cm) speakers which are included in the set.
Rounding out the package is a complete cable set allowing the system to be immediately installed in your car. The adjustable low-pass filter gives you the chance to create the perfect sound regardless of musical genre or style.
All of the Black Line car stereo components can be purchased individually.
Please be aware that the supplied cables may differ from those pictured.
We are also happy to provide you with a car audio system tailored to your specific needs.
Set consists of
AMP-CH04 Car Amplifier 4 Channel 2800W PMPOHifi System
Item number: 10003661
Included quantity: 1
Top features:
4-channel car amplifier with 2800W PMPO. Power - equivalent to 380W RMS
High and low level inputs
Adjustable low-pass filter
Indirect blue LED light effect
Resonant black chassis with silver trim strip
Properties:
Connections: 2x High-level input, 2x RCA stereo line input, 4 x stereo speaker output (screw terminals)
Control range low-pass filter: 50Hz to 250Hz
Adjustable gain
X-Over (Full / LPF)
Opportunity for the cable remote control
Overheating protections
Power LED
Frequency response: 20 Hz to 20 kHz
Signal to noise ratio:> 95dB
Impedance: 4 to 16 ohms
Input Sensitivity Line Level: 1 ~ 2 V @ 100 Ohm
Input sensitivity low level: 0.1 ~ 1V @ 10k
Power supply: 14.4 V
Dimensions:
35 x 6 x 26cm
Weight: approximately 3.2 kg
CS-65831 3-Way Car Audio Hifi Speakers 6.5" - 2 x 400 W max.
Item number: 10004801
Included quantity: 2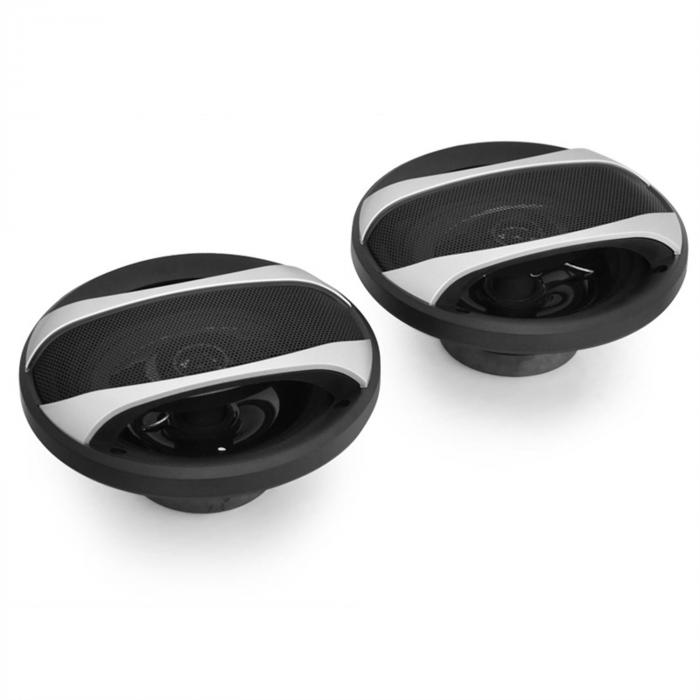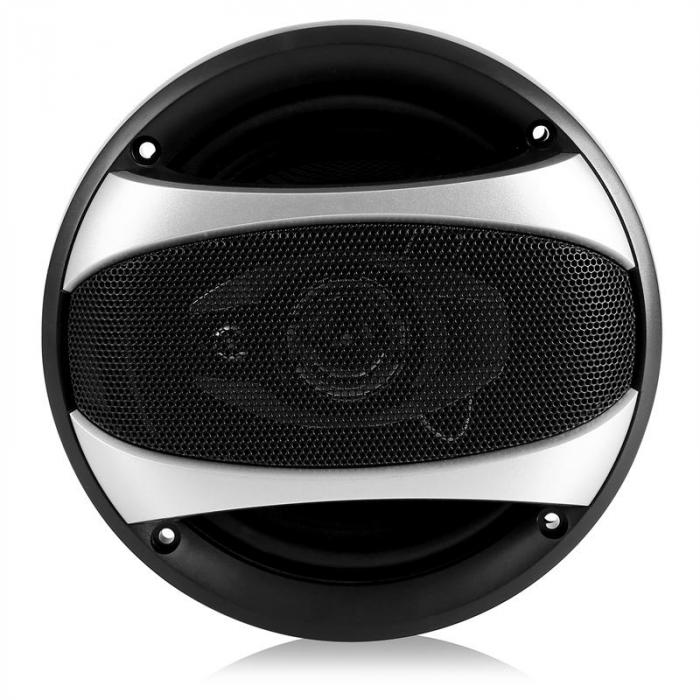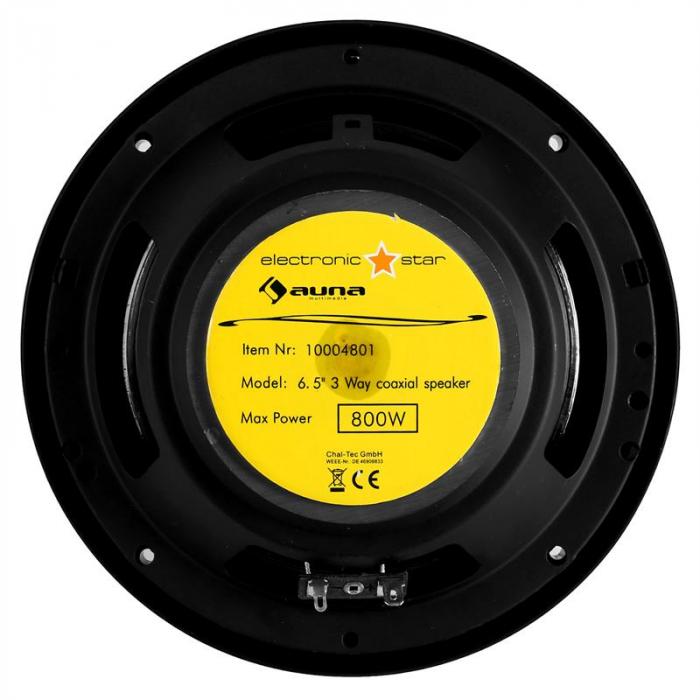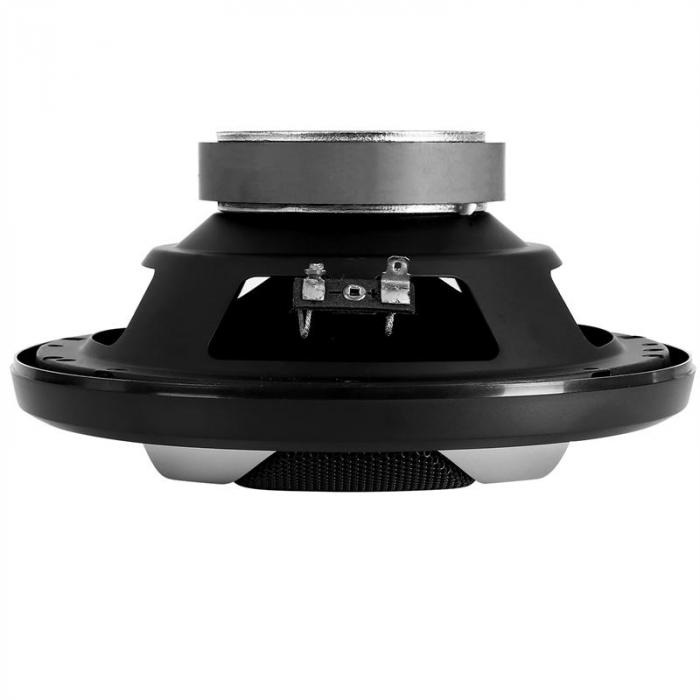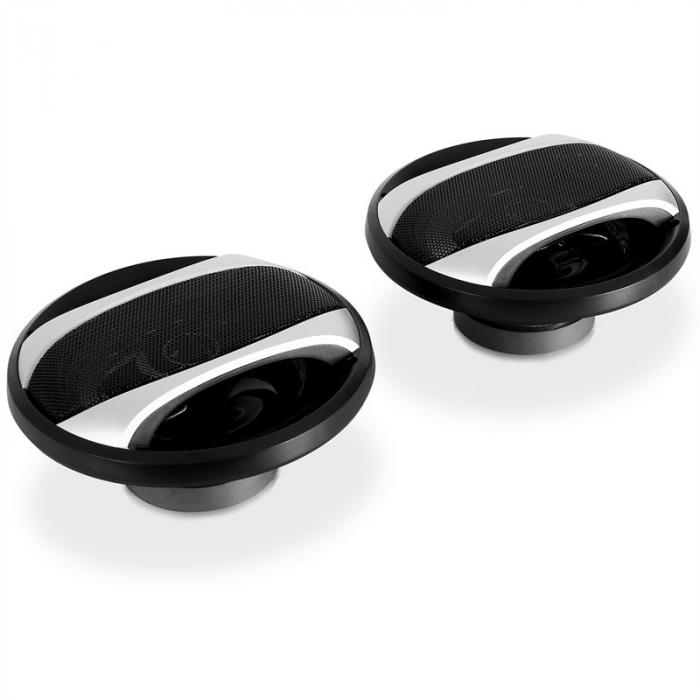 Top features:
Pair of 6.5" (16.5cm) car speakers
2 x 400W max. output / 800W max. total output
3-way coaxial design
Black-silver design
Properties:
1" (2.5cm) ASV voice coil
0.5" (1.5cm) neodymium tweeter
0.28kg (10oz) strontium magnet
Frequency response: 80Hz to 20kHz
SPL rating: 90dB
Shipped with cabling and assembly materials
Removable cover
Dimensions:
6.5" (16.5cm) speakers
Mounting depth: 6cm
Hole spacing: 15.8cm
Weight per speaker: 650g
Car Wiring Kit - Car Hifi Cable
Item number: 10002022
Included quantity: 1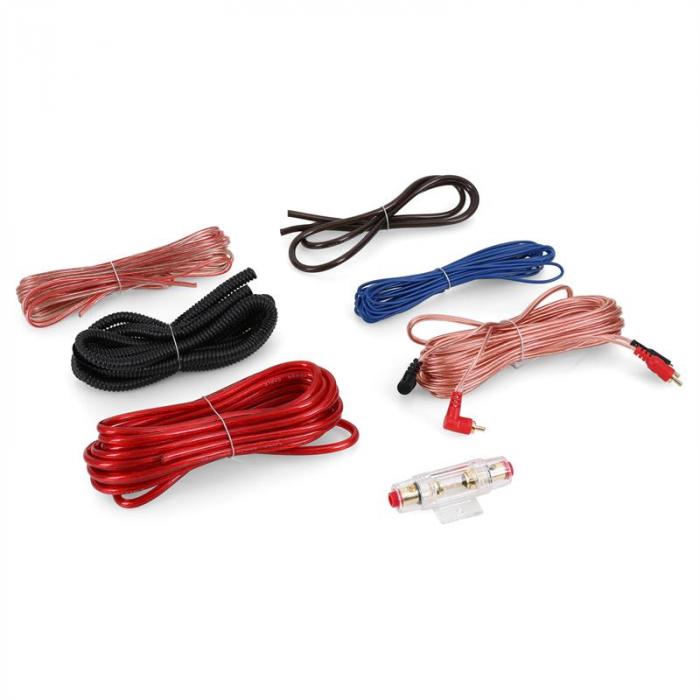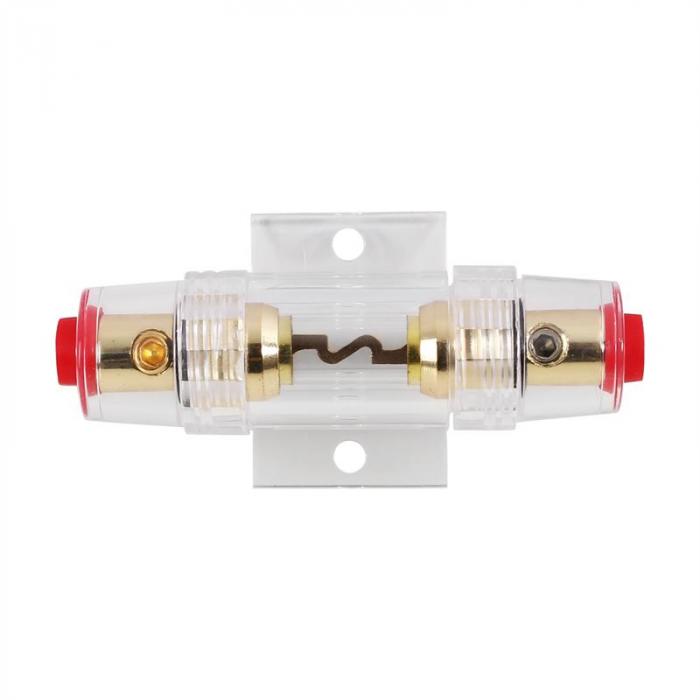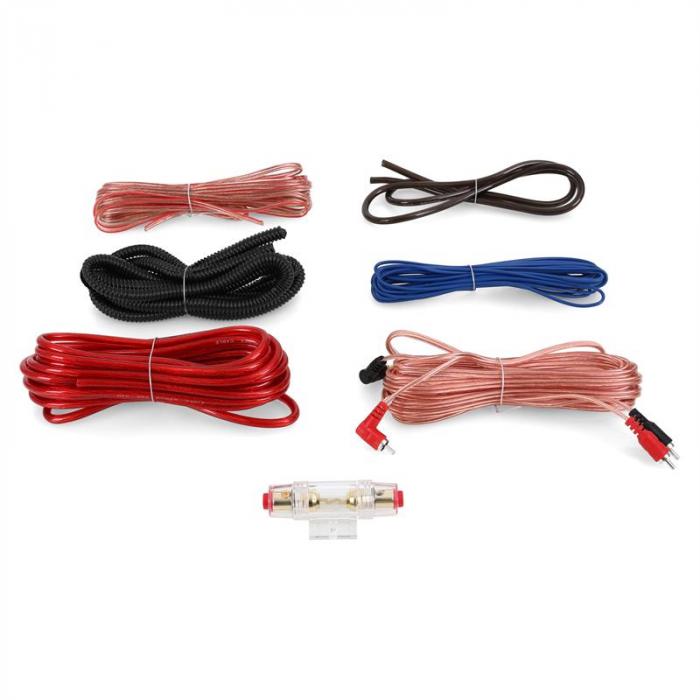 Properties:
All the cables you need to get great sound on the move!
Complete wiring kit for car hifi amps including power and speaker cables with all connectors.
6 meters power cable - 8 Gauge, 10mm ²
1.2 m ground cable - 8 Gauge, 10mm ²
6 meter remote control cable - 18 Gauge, 1mm ²
6-meter speaker cables - 12 Gauge, 4mm ² with 90 ° angled RCA plugs (on one end) - gold plated connectors
6 meter RCA signal cable
1.8 meters Cable Management
60 amps AGU fuse – gold plated, waterproof
Complete with cable ties and safety guides
Black Line 400 Car HiFi Set 4.0 System