Item number: 60000676
BeatPilot FX-202 Car HiFi Set
You save 18%
Unfortunately, no articles are currently available
BeatPilot FX202 Car HiFi Speaker Amplifier System Set
Text für Setartikel..
The BeatPilot FX-202 audio system stems from a tuningconcept that was originally developed for show cars and exhibition vehicles.Now this concept has established itself as a firm fixture in the tuning scene.The perfectly balanced audio system delivers powerful, precise beats and leavesabsolutely nothing to the imagination.
Spurred on by the 2000W car HiFi amplifier, audio is sent tothe 800W 6.5" (16.5cm) speakers for a truly astonishing treble, bass andmidrange response. This performance is matched by the speakers' stylish blueLED lighting.
The system also includes a full cable set so you can fireeverything up straight out of the box and start soaring above the competition.
All parts included in the set are also available separately.
Please note that the cable set supplied may differ visuallyto the one pictured.
Our support team is also on hand to put together a car audioset tailored to your specific requirements.
Set consists of
W2-AC200 2-Channel Car Amplifier with LED Lights 2000W
Item number: 10004929
Included quantity: 1
Top features:
2 channel car amplifier with 2000W max. output (equivalent to 180W RMS)
Adjustable low-pass filter
Blue LED lighting effect
Low-resonance chassis with acrylic lettering and silver trimming
Properties:
Connections: 1 x stereo RCA line input, 2 x stereo speaker outputs (screw terminals)
Low pass filter control range: 50Hz to 250Hz
Adjustable gain
Crossover (full/LPF)
Compatible with a cable remote control
Safety fuse
Overheating and short circuit protection
Frequency response: 20 Hz to 20 kHz
Signal to noise ratio: >95dB
Impedance: 4 to 16 ohms
Low level input sensitivity: 0.1 ~ 1V @ 10k
Power supply: 11 - 16V
Dimensions:
Size: 10.6 x 2.4 x 10.6" (27 x 6 x 27cm)
Weight: 2.1 kg
CS-LED6 Blue LED 6.5" Inch Car Audio Speakers 2x400W max. Pair
Item number: 10005067
Included quantity: 1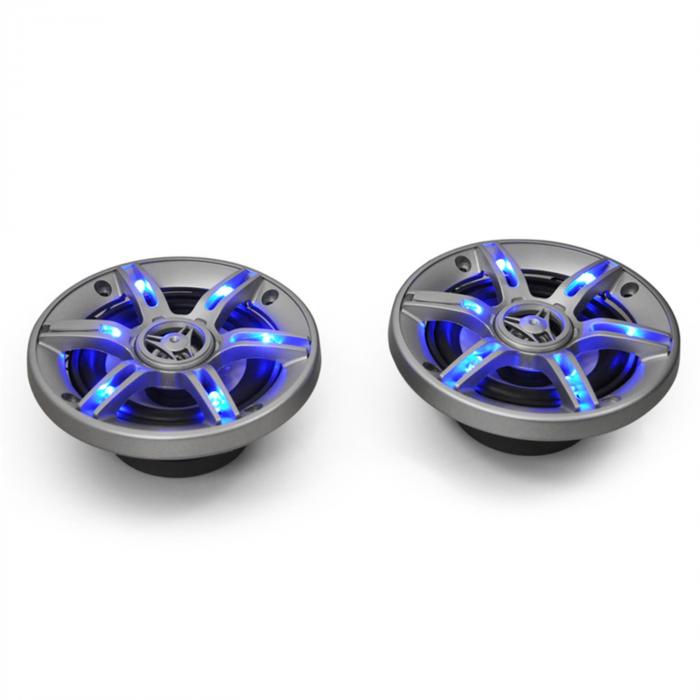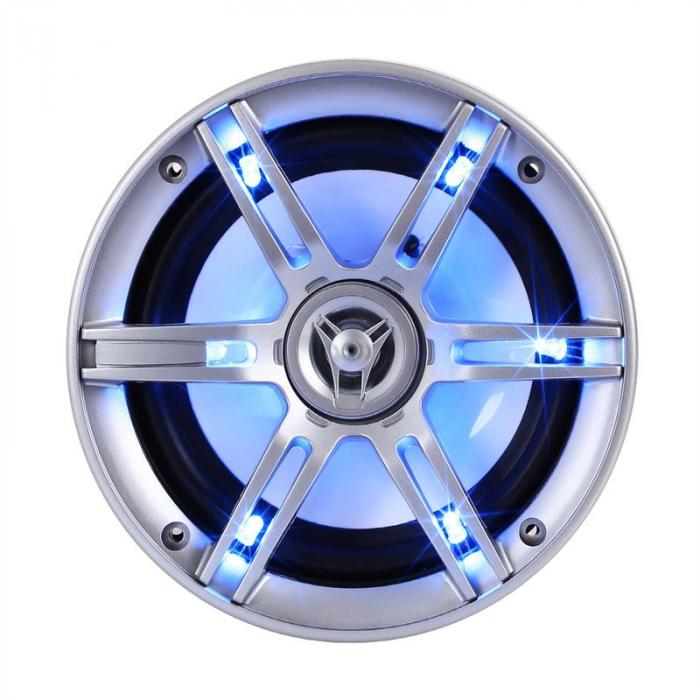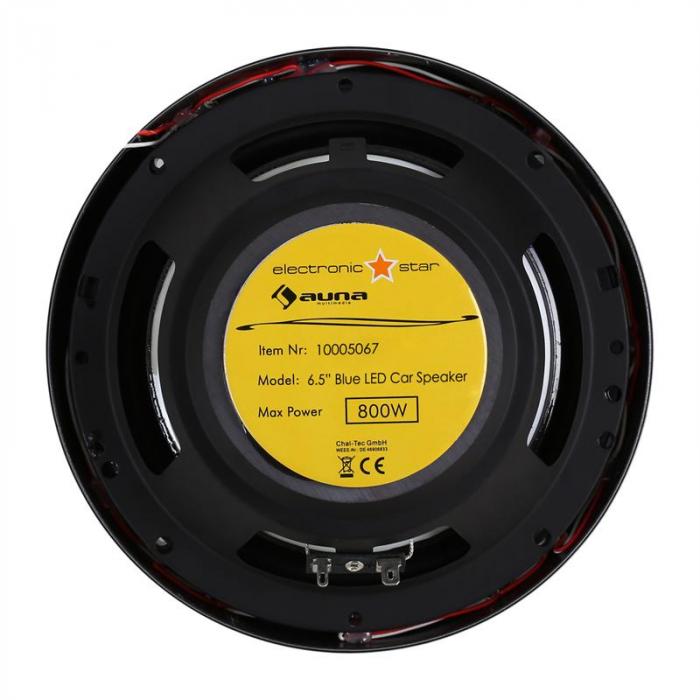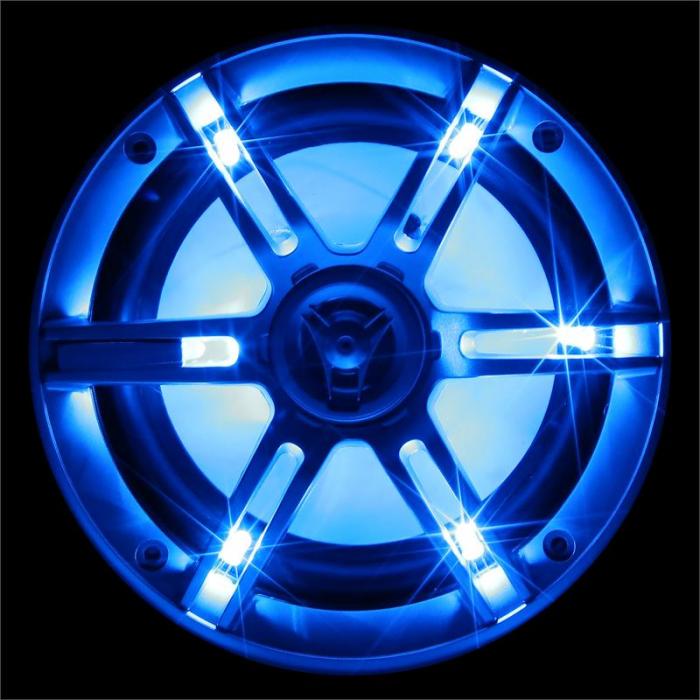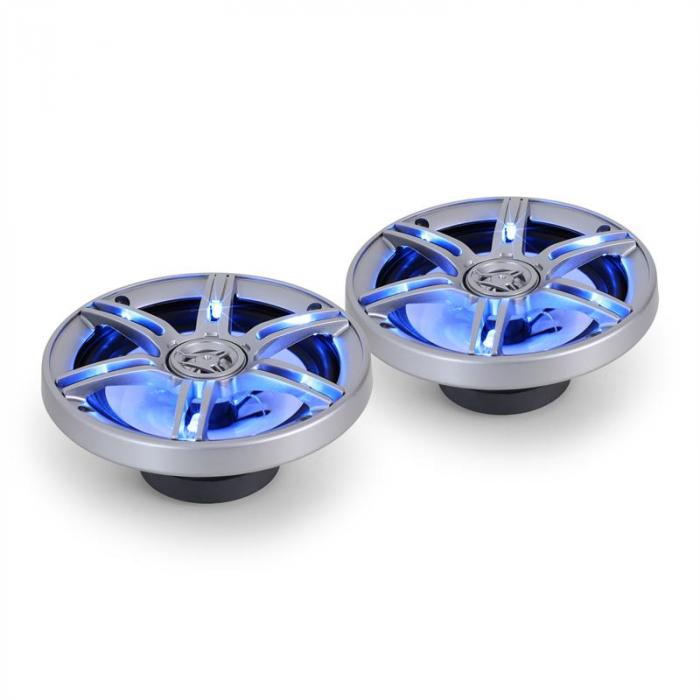 Top features:
Pair of 6.5" (13cm) car speakers with 2 x 400W max. performance / 800W max. overall performance
High SPL capacity: 92dB
3-way coaxial design
Stylish blue light effect - 6 LEDs per cover - reflects on the white injection-cone membrane
Properties:
1" (2.5cm) ASV voice coil
0.5" (1.5cm) neodymium tweeter
10oz (280g) strontium magnet
Frequency response: 70Hz to 20kHz
Supplied with mounting hardware and cables
Removable covers
Dimensions:
6.5" (16.5cm) speakers
Depth: 2.36 inches (6cm)
Installation Diameter: approx. 5.5 inches (14cm)
Hole spacing: approx. 6.1 inches (15.7cm)
Weight per speaker: approx. 1.4 pounds (650g)
Car Wiring Kit - Car Hifi Cable
Item number: 10002022
Included quantity: 1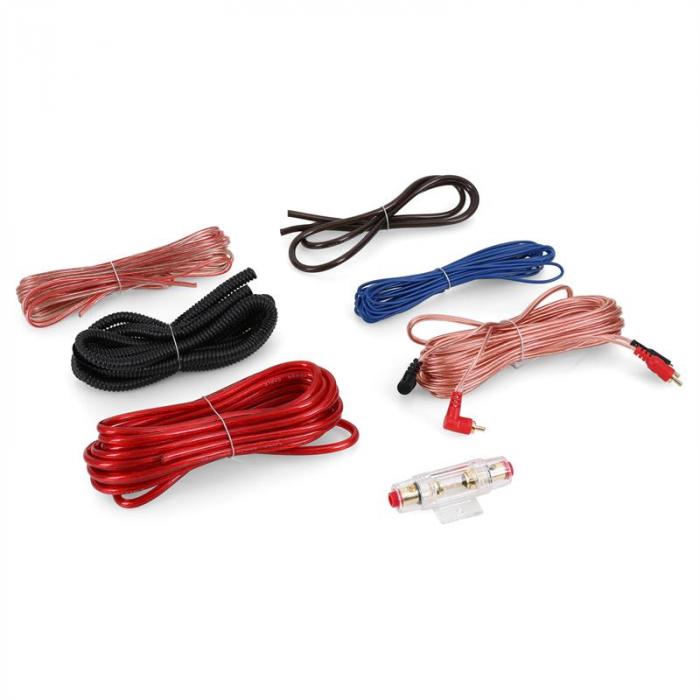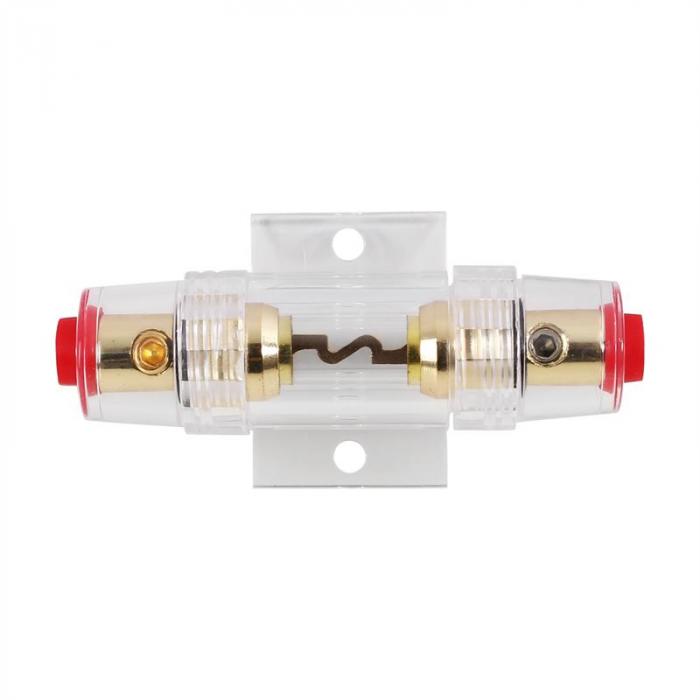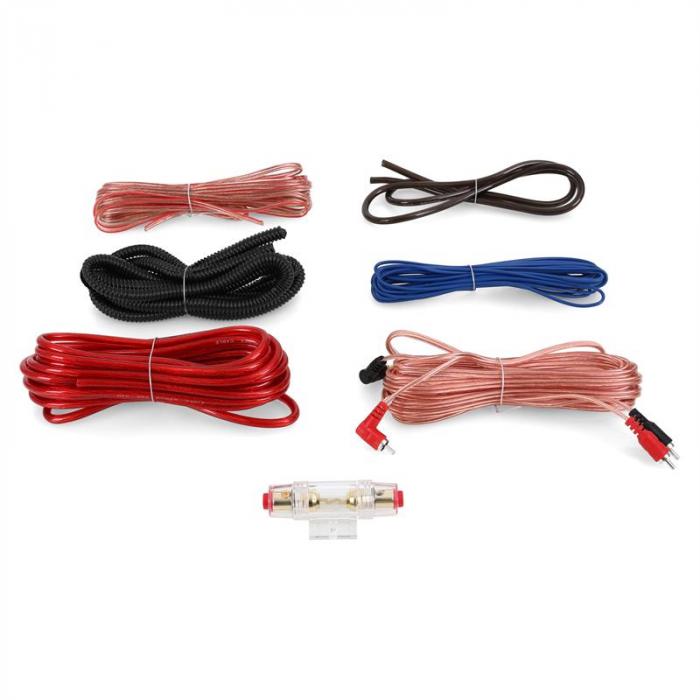 Properties:
All the cables you need to get great sound on the move!
Complete wiring kit for car hifi amps including power and speaker cables with all connectors.
6 meters power cable - 8 Gauge, 10mm ²
1.2 m ground cable - 8 Gauge, 10mm ²
6 meter remote control cable - 18 Gauge, 1mm ²
6-meter speaker cables - 12 Gauge, 4mm ² with 90 ° angled RCA plugs (on one end) - gold plated connectors
6 meter RCA signal cable
1.8 meters Cable Management
60 amps AGU fuse – gold plated, waterproof
Complete with cable ties and safety guides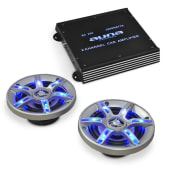 BeatPilot FX-202 Car HiFi Set
All purchases made between the 01st of October and the 31st of December 2021 can be returned till the 31st of January 2022.