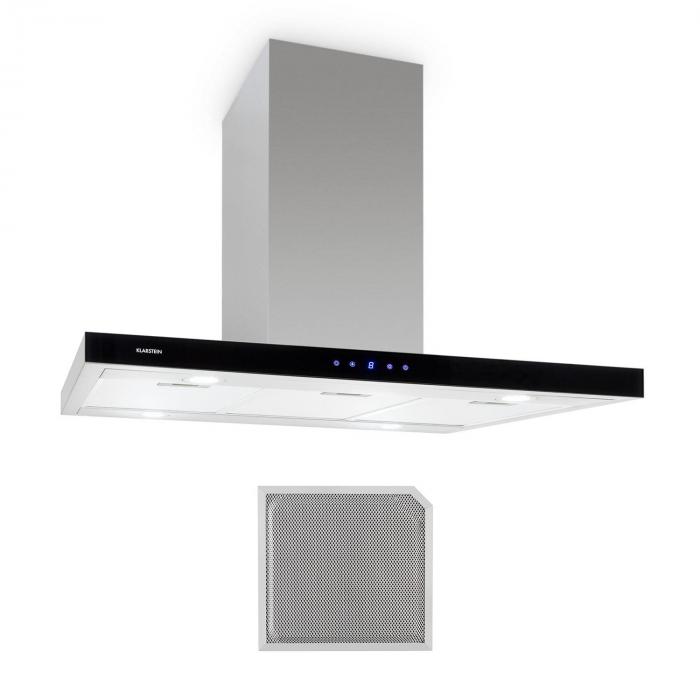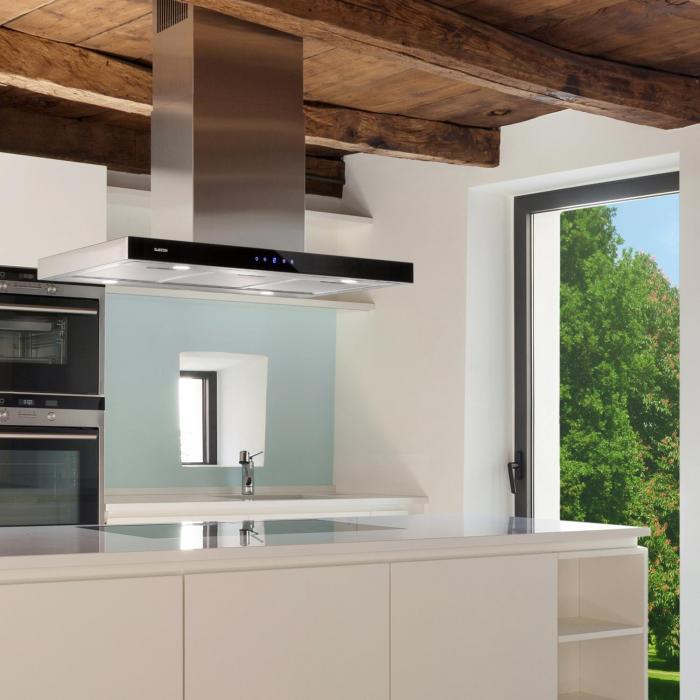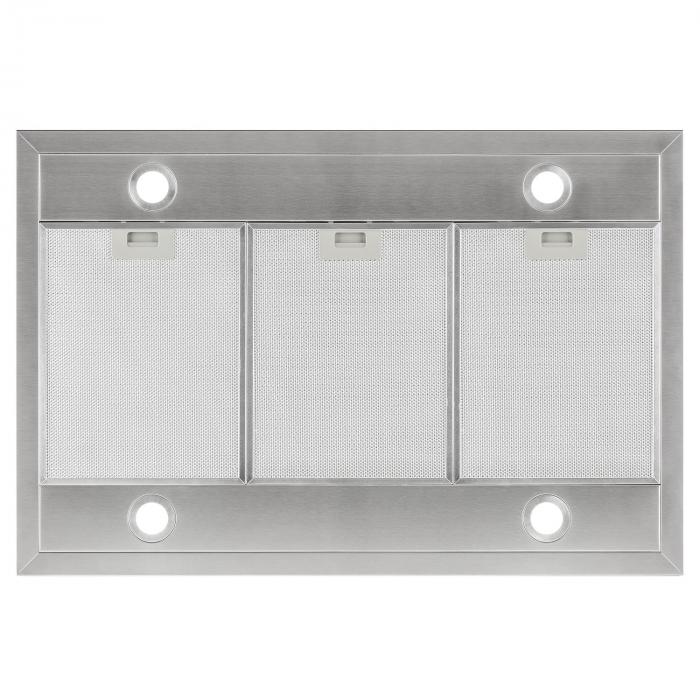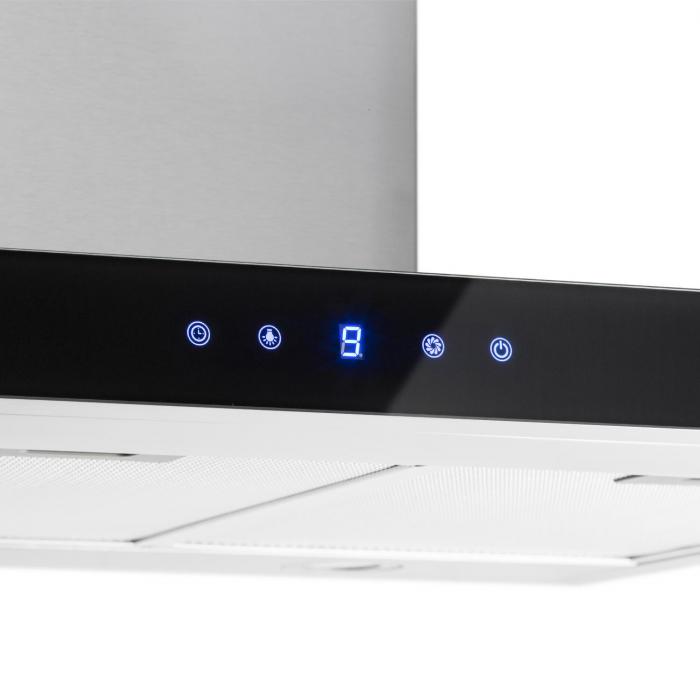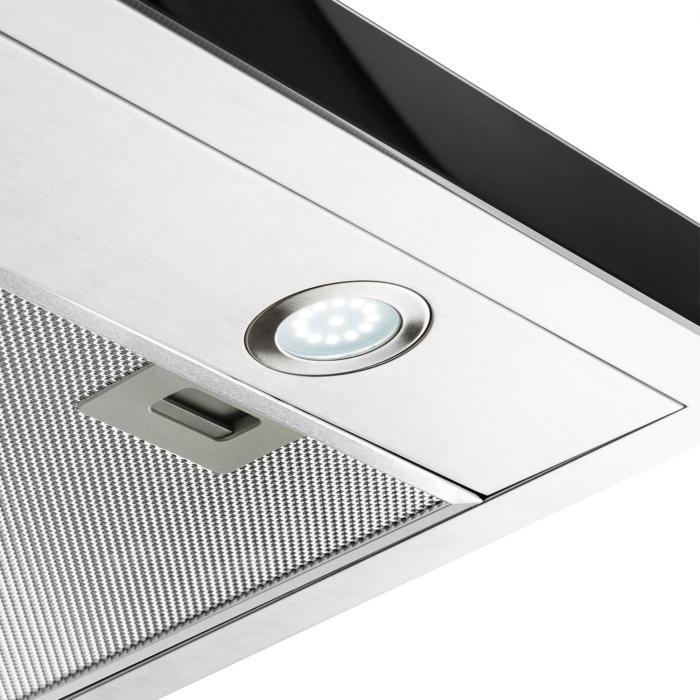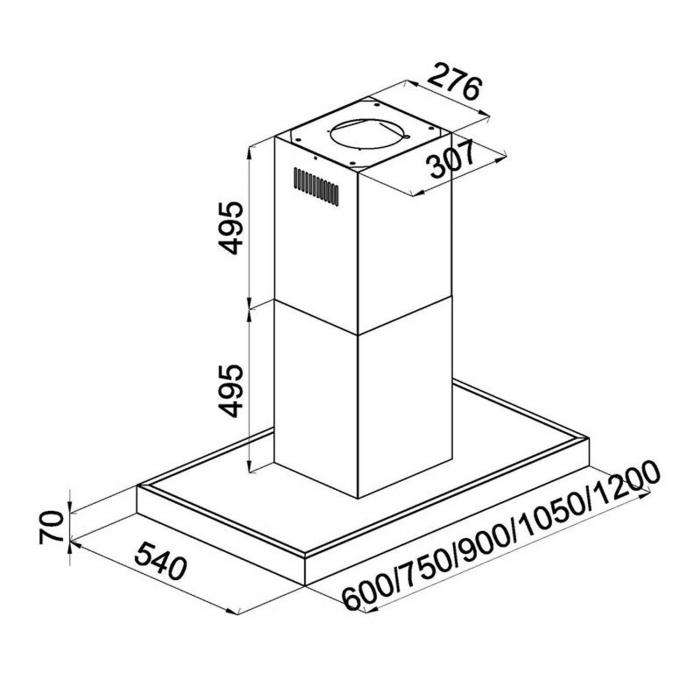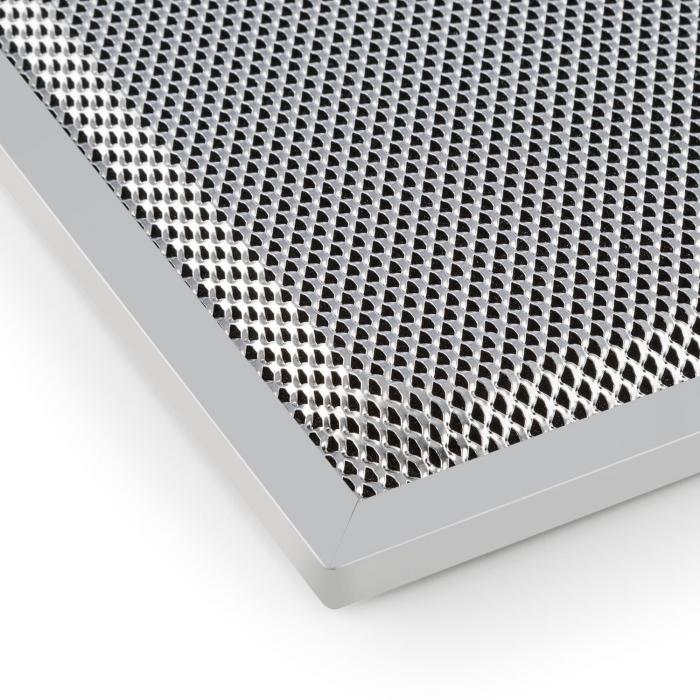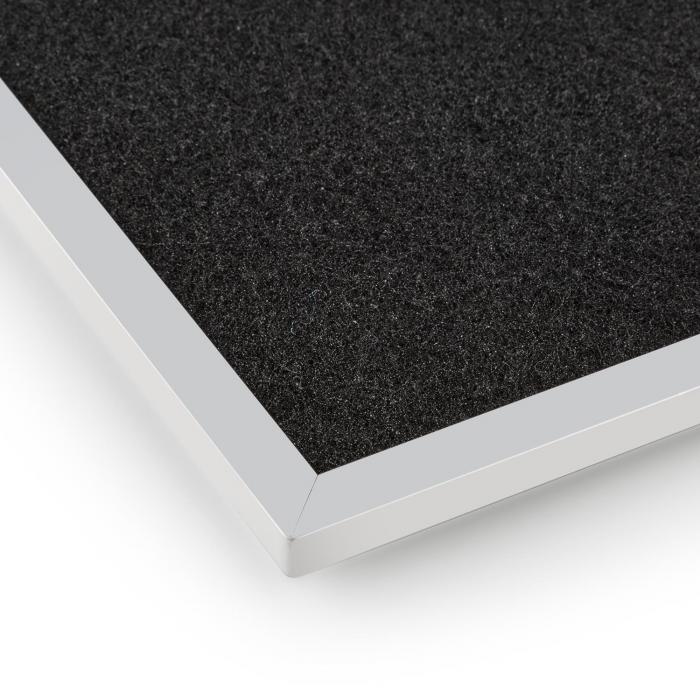 Item number: 60002298
MadonnaCooker Extractor Hood Recirculation Set Activated Carbon Filter
You save 15%
Unfortunately, no articles are currently available
Top features
For small to medium kitchens: extractor hood with 3 power levels
Powerful: 500 m³ / h exhaust air output at the highest power level
Inclusive: with an activated carbon filter for conversion to recirculation mode
Shipping costs: from £ 0.00
The item is ready to ship and will be shipped immediately after receipt of payment.
Madonna Cooker Extractor Hood Recirculation Set 90cm 500 m³ / h Activated Carbon Filter
Text für Setartikel..
Enrich your kitchen with a faithful helper in eliminating steam and food odours. The Klarstein Madonna can cope with up to 500 m³ of exhaust air per hour and is still very quiet at below 68 dB, even at the highest level.
3 power levels - low, medium and high - are available for operating the fan depending on the amount of steam. Klarstein's Madonna is operated completely easily via the touchpad operating section with display. Here, a light can also be switched on, which will help illuminate pots and pans from above so that you can keep everything on your stovetop in view.
With its elegant design, the extractor hood radiates a fresh glow in modern kitchens, and also looks great as a luxurious counterpoint in classic environments. The underside and shaft rely on the ageless elegance of brushed stainless steel.
The extractor hood can be converted to recirculation with the enclosed activated carbon filter.
Set consists of
Madonna Extractor Hood 90cm 500 m³/h Island Canopy Design
Item number: 10030822
Included quantity: 1
Top features:
Extractor hood/island hood with a front panel in black safety glass - bottom and shaft made of brushed stainless steel
Three power levels - exhaust air operation - possibility of retrofitting to recirculation mode
Exhaust performance at the highest output stage: 500 m³/h
Illuminated touchpad with display
Optional switchable lighting with four energy-saving halogen lamps (20W each)
Low operating noise - below 68 dB at the highest power level
Properties:
Energy efficiency class B
Three replaceable aluminum grease filters (dishwasher safe)
Stainless steel telescopic shaft cover
Extraction: 1 motor, 2 fan units - partially teflon-coated
250 watts of power
Power supply: AC 230 V, 50 Hz
Dimensions:
Depth max .: 53.5 cm
Width max .: 90 cm
Extraction area: 71 x 35.5 cm
Ceiling distance: 75 to 105 cm
Visible shaft width: 30.5 cm
Visible shaft depth: 27 cm
Diameter of exhaust hose: 15 cm
Flexible connection hose: 55 - 170 cm
Length of power cable: 1.5 m
Weight: approx. 28 kg
Activated Carbon Filter Extractor Hood Accesory/ Replacement 1 FilterRecirculation Mode
Item number: 10031626
Included quantity: 1
Top features:
Activated carbon filter for extractor hood conversion to recirculation mode
Replaces used activated carbon filter for long-lasting efficient filter performance
Properties:
Suitable for Klarstein extractor hoods with the following part numbers:
10030822
10030823
Dimensions:
Measurements (one filter): approx. 24.2 x 1.3 x 25.5 mm (WxHxD)
Weight (one filter): approx. 290 g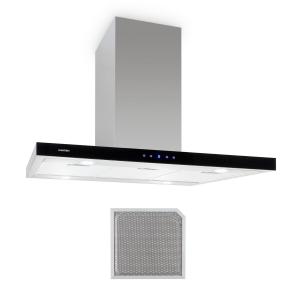 MadonnaCooker Extractor Hood Recirculation Set Activated Carbon Filter
For small to medium kitchens: extractor hood with 3 power levels
Powerful: 500 m³ / h exhaust air output at the highest power level
Inclusive: with an activated carbon filter for conversion to recirculation mode
All purchases made between the 25th of October and the 31st of December 2019 can be returned till the 31st of January 2020.