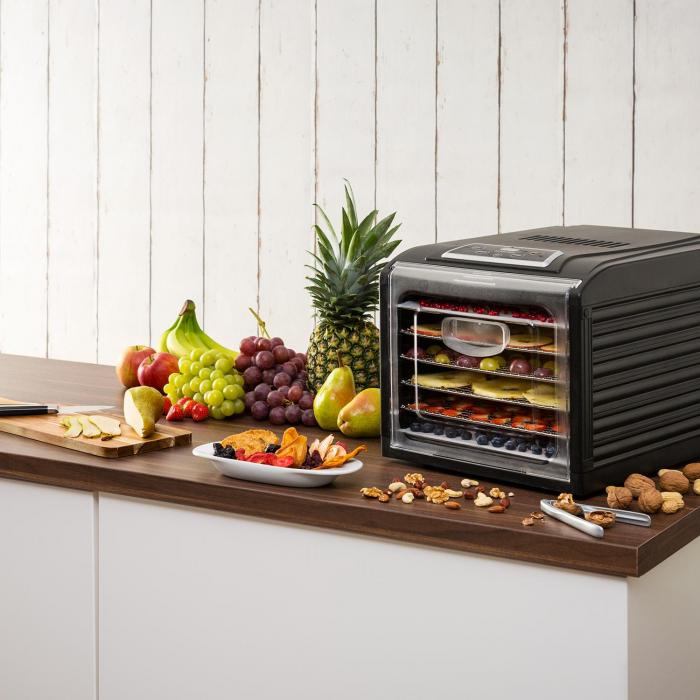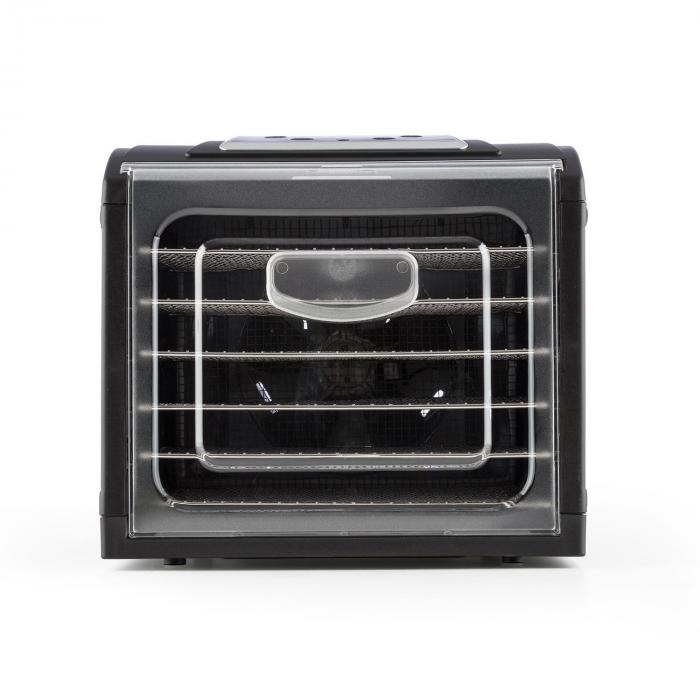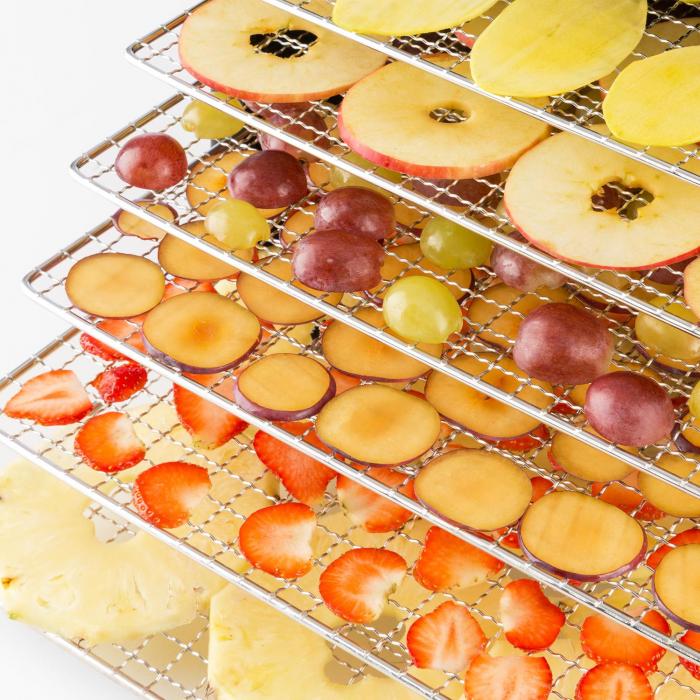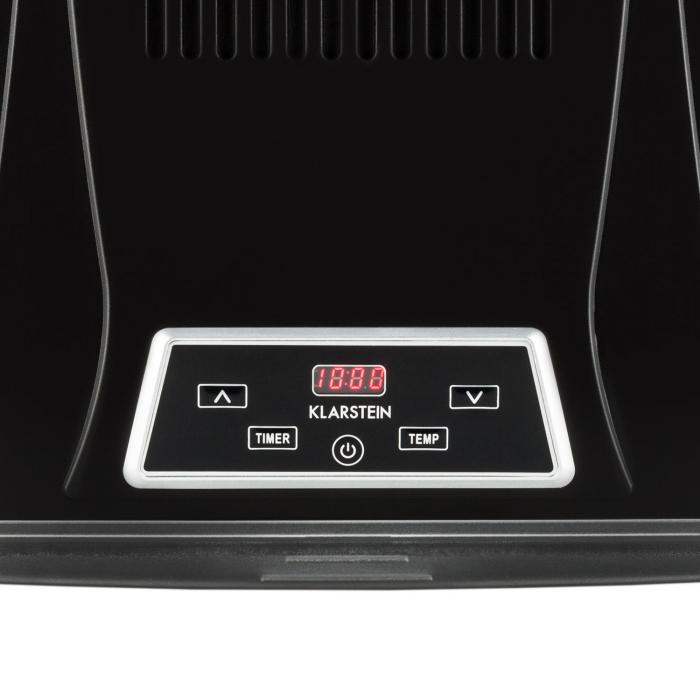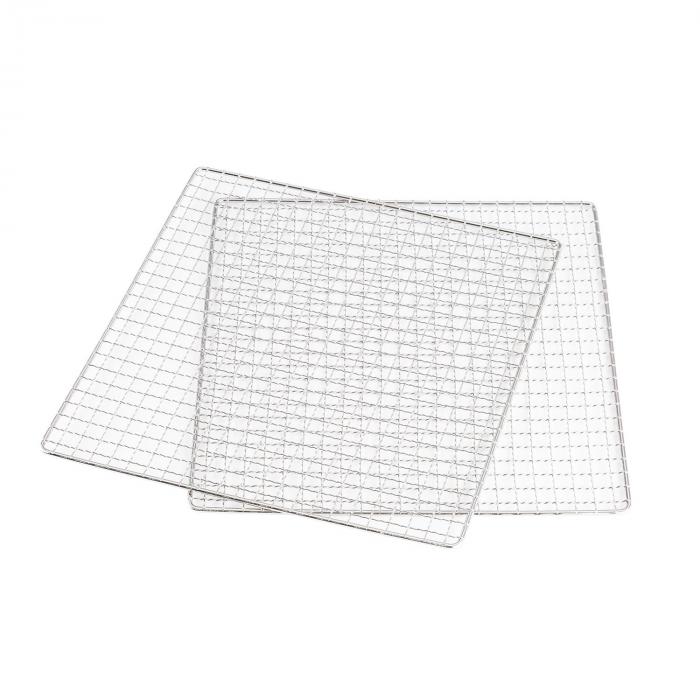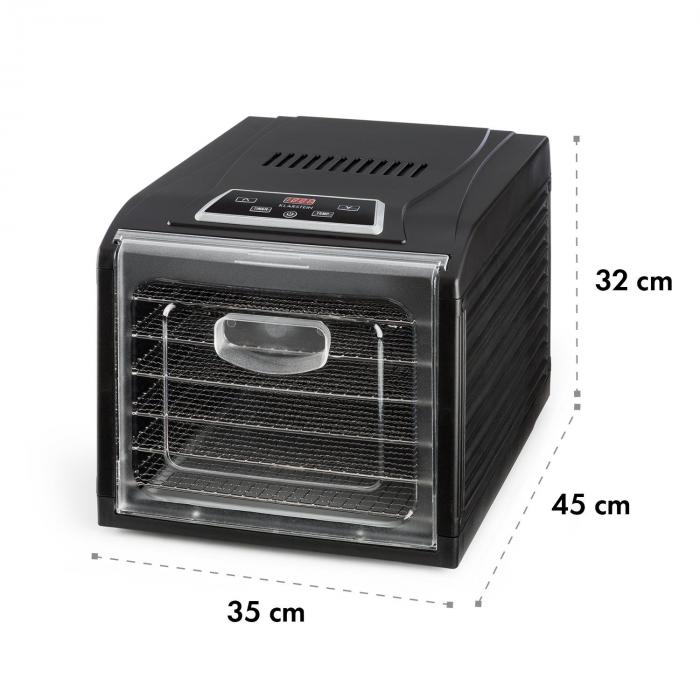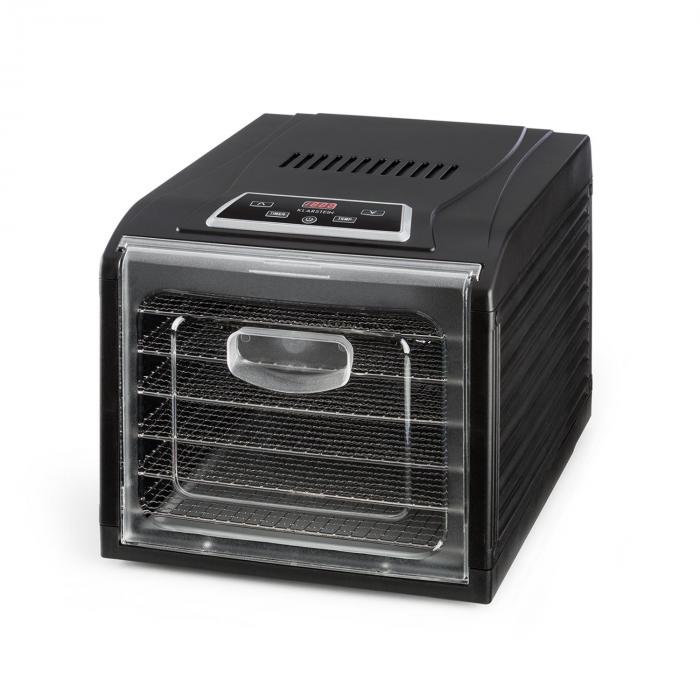 Manual
Item number: 10031935
Fruit Jerky Plus 6 Dehydrator
You save 70%
Delivery time: 3 - 5 workdays
Top features
with temerature and timer setting
even dehydration
removable trays
Shipping costs: from £ 0.00
The item is ready to ship and will be shipped immediately after receipt of payment.
You may change your order at any time.
Fruit Jerky Plus 6 Dehydrator Timer6 TraysPan 420-500Wblack
Dehydrator with 6 trays for food dehydration.
Adjustable temperature and programmable timer for convenient dehydration.
Simple operation and easy to clean for healthy induldgence all year around.
The powerful Fruit Jerky Plus 6 dehydrator by Klarstein conserves perishables like fruit, vegetables, meat, mushrooms or herbs especially gently. Klarstein falls back on ancient knowledge: For centuries people have been drying perishables for the purpose of preservation and source of readily available nutrition. Today, of course, food dehydration is much simpler.
Temperature and dehydration time are conveniently settable on the display. Simply distribute the selected food items on the different trays, cover with the lid, set temperature and dehydration time, and let the magic begin. The motor and fan turn on almost instantly in order to achieve even results at a steady temperature on all 6 levels of the dehydrator . Of course temperature and time can be changed at any time if you should desire less or more dehydration. Everything is striclty organic: Important minerals and vitamins are preserved, the flavor intensifies- all without preservatives such as sulfur dioxide. For people suffering from allergies the Fruit Jerky Plus 6 Dehydrator will be an especially valuable purchase.
Cleaning the dehydrator after use is very simple. The metal grids are effortlessly removable and rinseable; the plastic cover is removed in seconds.. A non-stick pan, sitting at the bottom of the unit, can also be taken out and cleaned swiftly. Thanks to the Fruit Jerky Plus 6 the path to a nutritious, healthy diet is clear.
Available colours: black
User manual PDF
Product details
Top features:
versatile: Dehydrator for drying perishables
healthy: gentle preservation
delicious: flavor remains
convenient operation: with temperature and timer setting
even dehydration: fan circulates warm air
easy to clean: removable trays
Properties:
Display on upper surface
adjustable temperature from 35-70°C
adjustable timer fro 0:30 - 19:30 hrs
6 trays
non-stick pan
Power input: 420-500 watts
Power output: 220-240 V ~ 50/60 Hz
Scope of delivery:
1 x device base
9 x shelf grids
1 x collecting tray
1 x cover
English language manual (other languages: German)
Dimensions:
Measurements: approx. 35 x 32 x 45 cm (WxHxD)
Measurement rack: approx. 30 x 33 cm (WxD)
Power cord length: approx. 120 cm
Weight: approx. 5.4 kg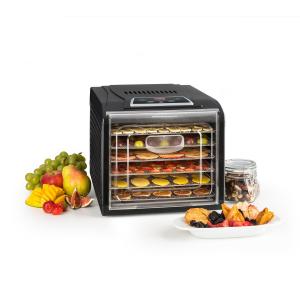 Fruit Jerky Plus 6 Dehydrator
with temerature and timer setting
even dehydration
removable trays
All purchases made between the 26th of October and the 31st of December can be returned till the 31st of January 2019.