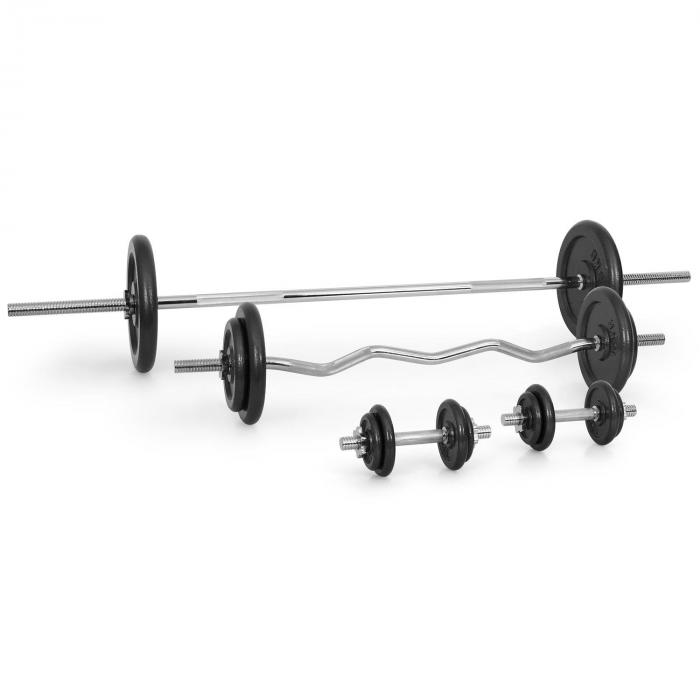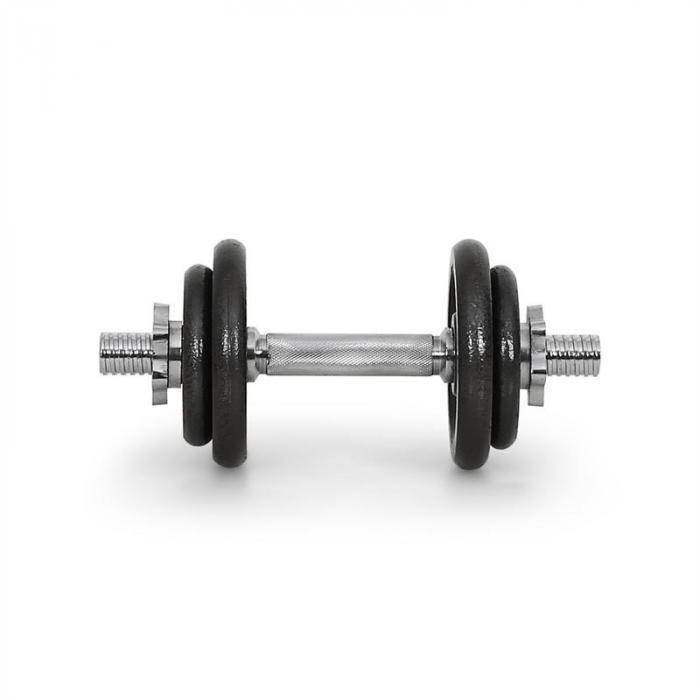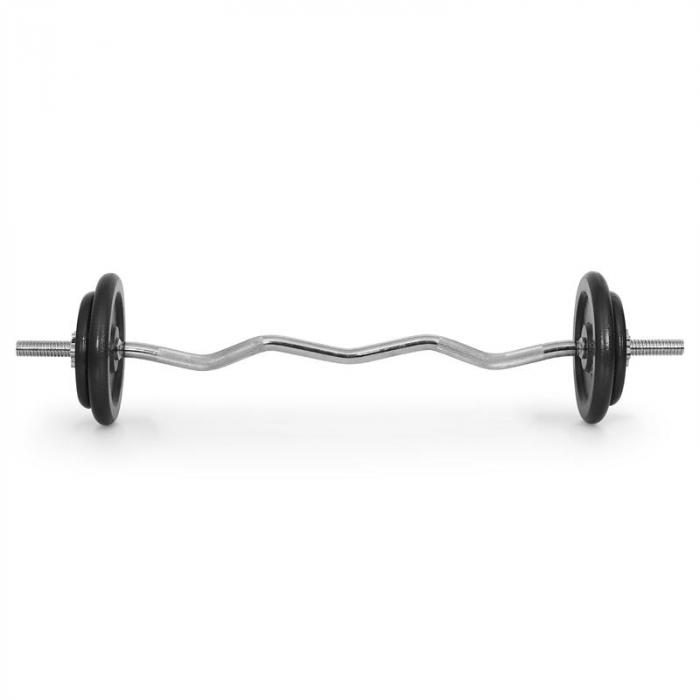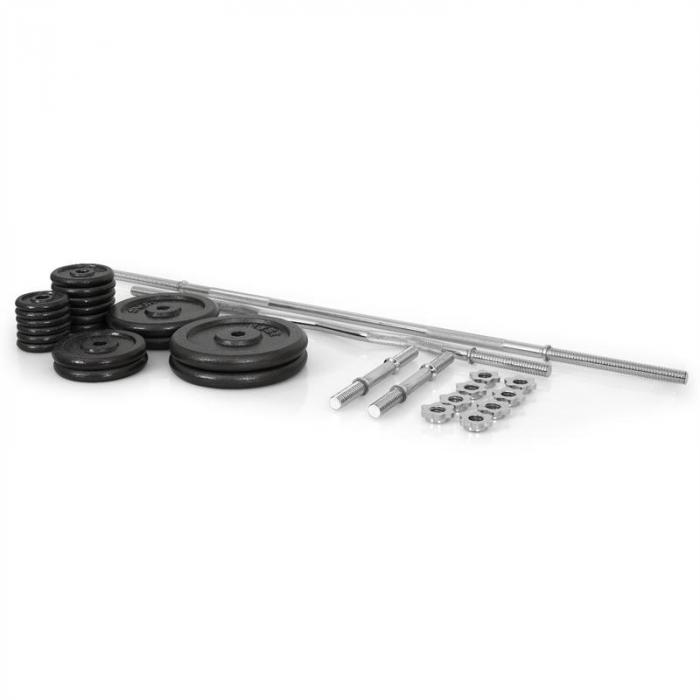 Item number: 10006742
KS01 Dumbbell Set
You save 20%
Delivery time: 8 - 10 workdays
Top features
Dumbbell pair
Barbell
Curl bar
Also available as B stock
Shipping costs: from £ 0.00
The item is ready to ship and will be shipped immediately after receipt of payment.
You may change your order at any time.
Dumbbell Set Barbell Curl Bar 18x Free Weights 82.5kg - Steel Plates
The Klarfit dumbbell set is an invaluable tool for achievingthe godlike body.
The four bodybuilding specialists – two dumbbells, onebarbell and one curl bar – make use of 18 weights (6 x 1.25kg, 6 x 2.5kg, 2 x5kg, 2 x 15kg) to call your muscles into play and achieve astonishing results.
All of the weights included in the dumbbell set are madefrom high-quality die cast steel and are the perfect victory medal for anyathlete swelling with pride and strength.
Klarfit ensure safety for their dumbbell set with spin-lockcollars and grooved handles that allow for iron discipline and control.
Product details
Top features:
Dumbbell pair
Barbell and curl bar
18 weights in 5 increments (1.25kg, 2.5kg, 5kg, 10kg, 15kg)
Muscular design with Klarfit logo
Chrome dumbbell rods
Die cast weights
Spin-lock collars for securing weights
Properties:
Slip-proof, grooved grip (cross knurling)
Wear-resistant screw threads
Dumbbell rod material: Stainless steel
Weights material: Die cast steel
Scope of delivery:
1 x Barbell rod
1 x Curl bar rod
2 x Dumbbell rods
2 x 15kg weights
2 x 10kg weights
2 x 5kg weights
6 x 2.5kg weights
6 x 1.25kg weights
Spin-lock collars
Dimensions:
Barbell rod length: 170cm
Grip length: 20cm
Curl bar length: 125cm
Grip length: 20cm
Dumbbell rod length: 34.5cm
Grip length: 12cm
Rod diameter: 3cm
1.25kg weight diameter: 12.5cm
2.5kg weight diameter: 17cm
10kg weight diameter: 26cm
15kg weight diameter: 31cm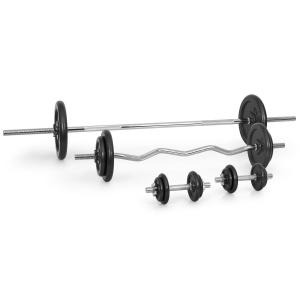 KS01 Dumbbell Set
Dumbbell pair
Barbell
Curl bar
All purchases made between the 26th of October and the 31st of December can be returned till the 31st of January 2019.