Item number: 60001449
Rookso Set Soft Jump Box
You save 19%
Delivery time: 7 - 10 workdays
You save 99,98£ (20,00%) compared to the single unit price.
Top features
Soft sturdy jump box set with 15, 30 and 45 cm height for plyometric jumping and cross-training
Stable filling of high-density foam - ideal for supporting loads from jumping
Shell made of vinyl cover - durable and easy to clean
Shipping costs: from £ 0.00
The item is ready to ship and will be shipped immediately after receipt of payment.
You may change your order at any time.
Rookso Set Soft Box Jump Plyo Box 15/30/45 cm 3 Pieces Black
Text für Setartikel..
With the Rookso Plyo jump boxes from CAPITAL SPORTS allows you to reach your training goals, step by step, with plyometric exercises, without risking injury to your shins.
To this end, each jump box features a comfortable filling of high-density foam that can absorb the stress of jumps over a long period of time. The outer material is made from a durable vinyl cover, which makes for easy cleaning.
With the measurements of 90 x 75 cm (WxD) and three different heights (15, 30 and 45cm), the Soft Jump Box Set allows you to do versatile plyometric jumping and cross-training exercises in according with your respective performance level and desired degree of difficulty. For varied workouts, the boxes may be piled up and connected via Velcro fasteners.
The Rookso Jump Box Set is the perfect complement for home gyms, boxing studios or professional gyms.
Set consists of
Rookso Soft Jump Plyo Box 90x45x75 cm Black
Item number: 10029224
Included quantity: 1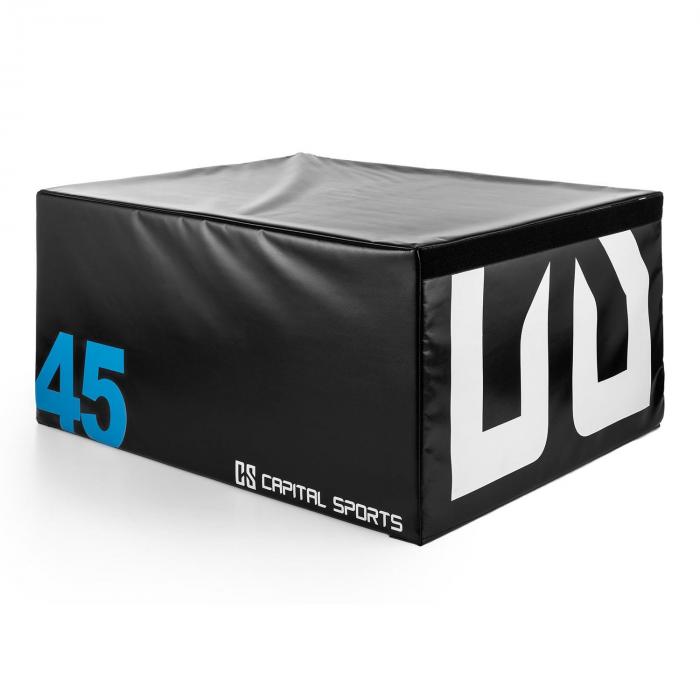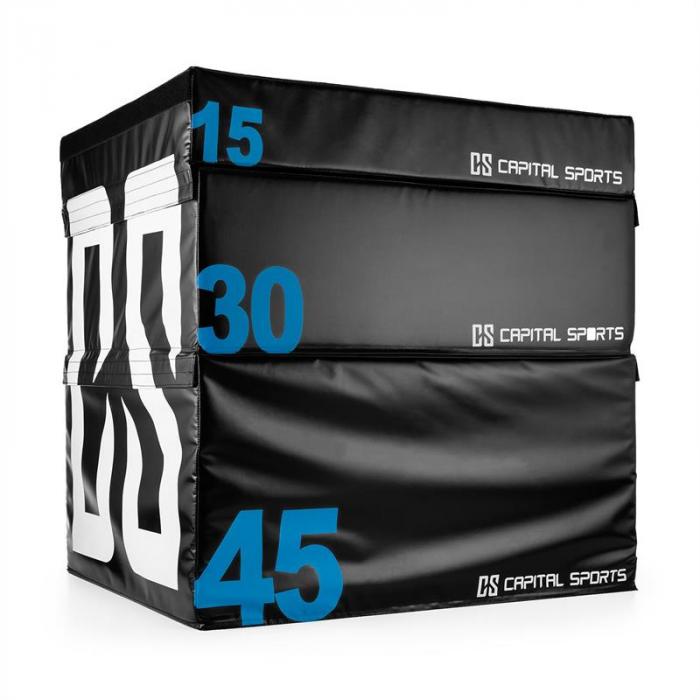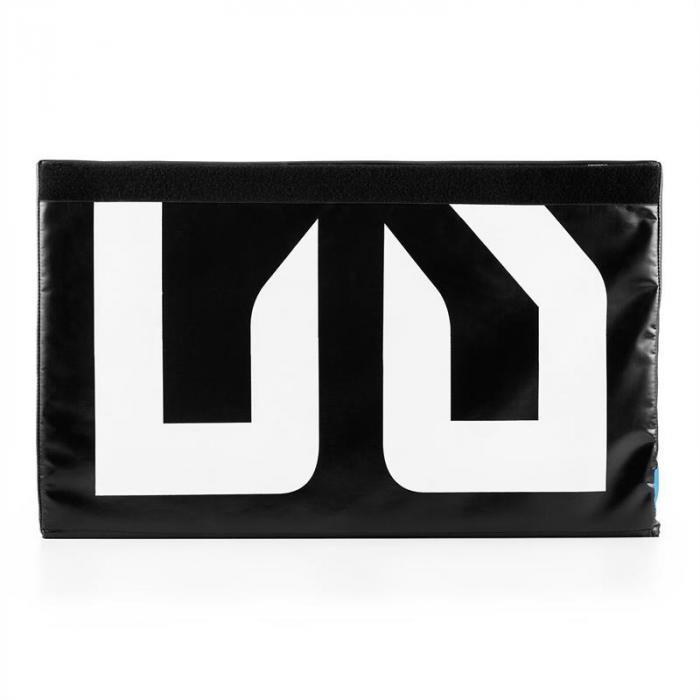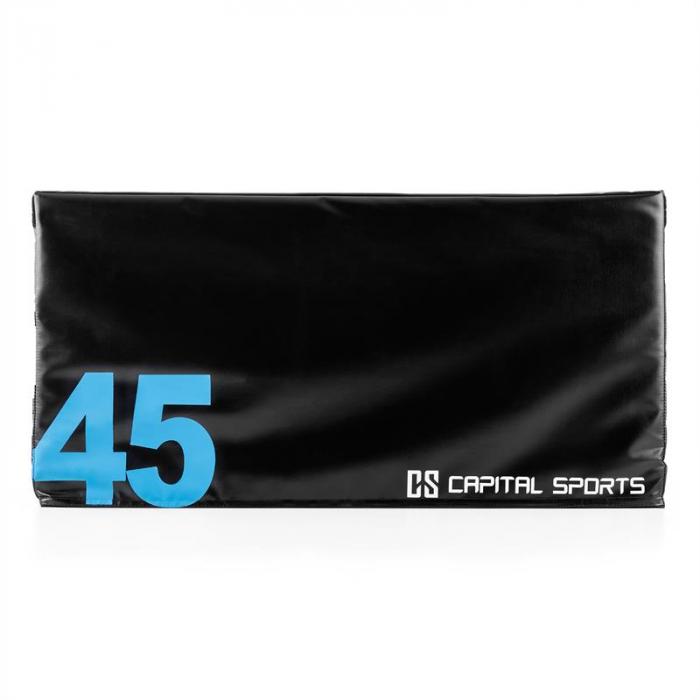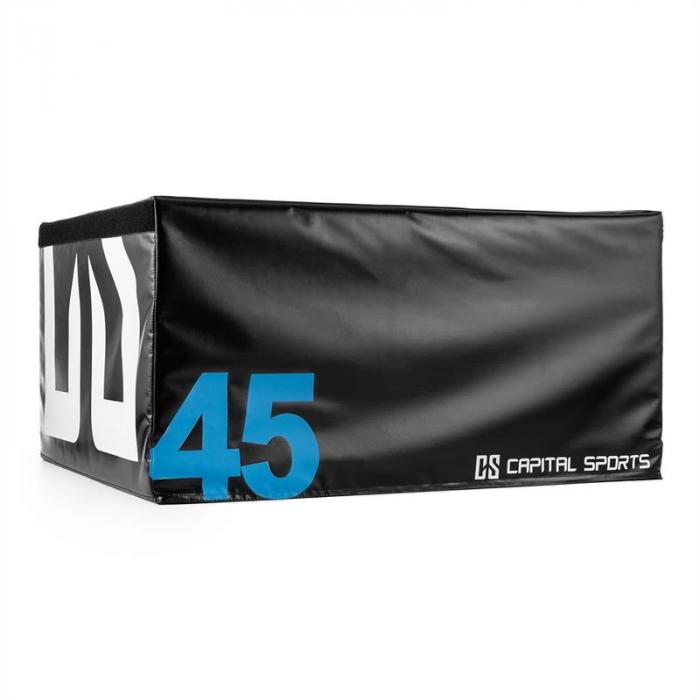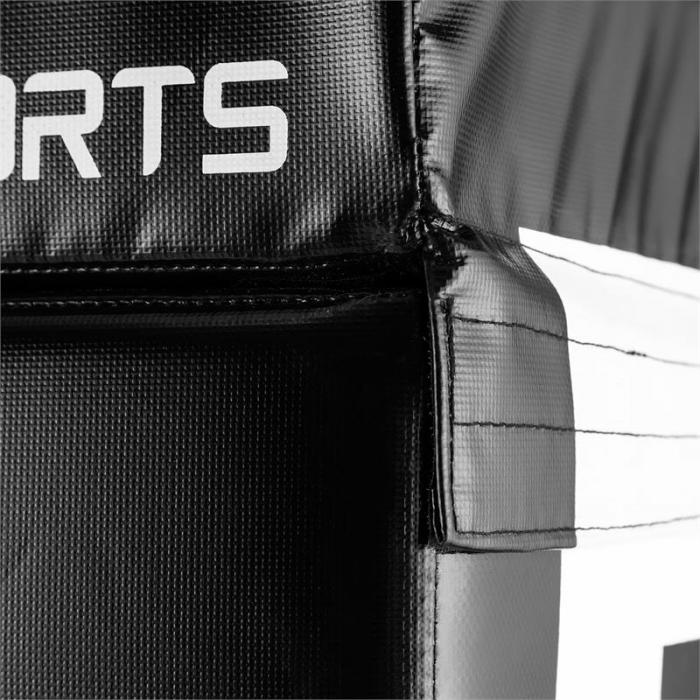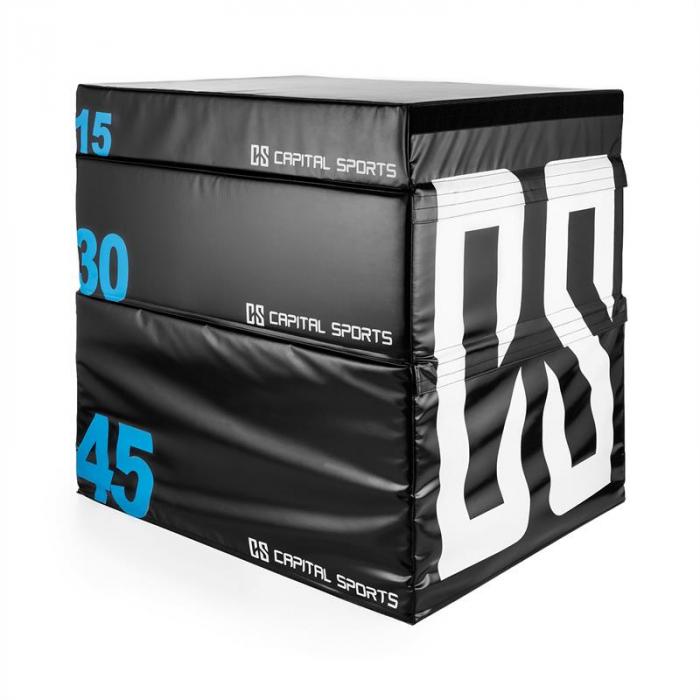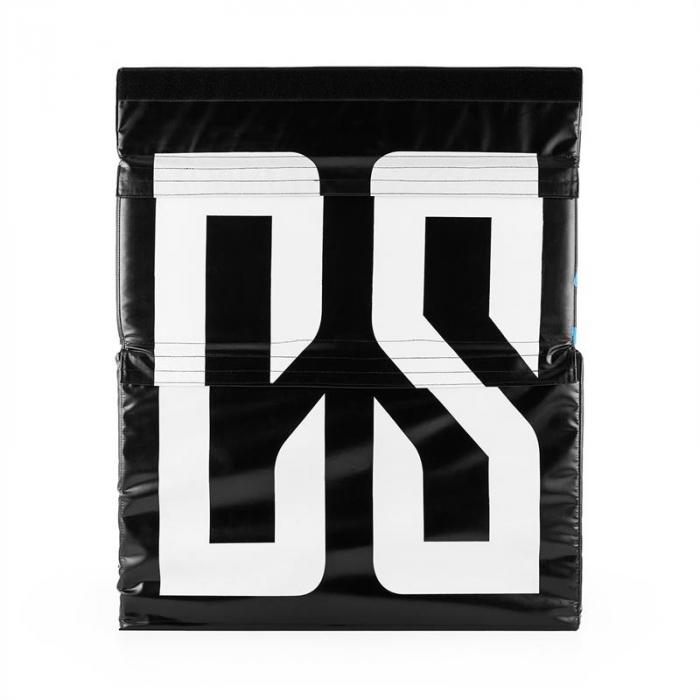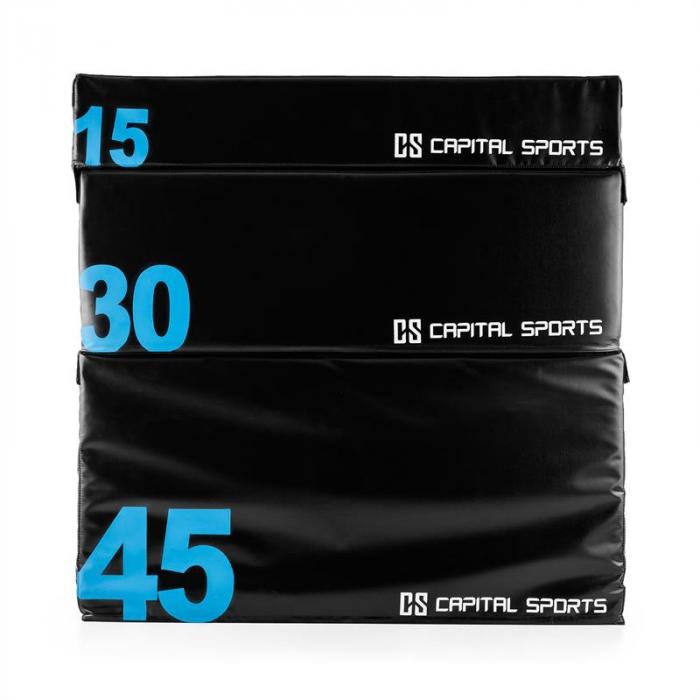 Top features:
robust soft Jump box with 45 cm height for plyometric jumping and cross-training
Filled with stable high-density foam - ideal for taking the load of Leaps
Shell made of vinyl cover - durable and easy to clean
Option to stack several boxes - connected by Velcro
Properties:
low risk of injury
stable stand
Material: Foam (inside), vinyl (Outside)
Color: Black
Dimensions:
90 x 45 x 75 cm (WxHxD)
Weight: approx 8 kg
Rookso Soft Jump Plyo Box 90x30x75 cm Black
Item number: 10029223
Included quantity: 1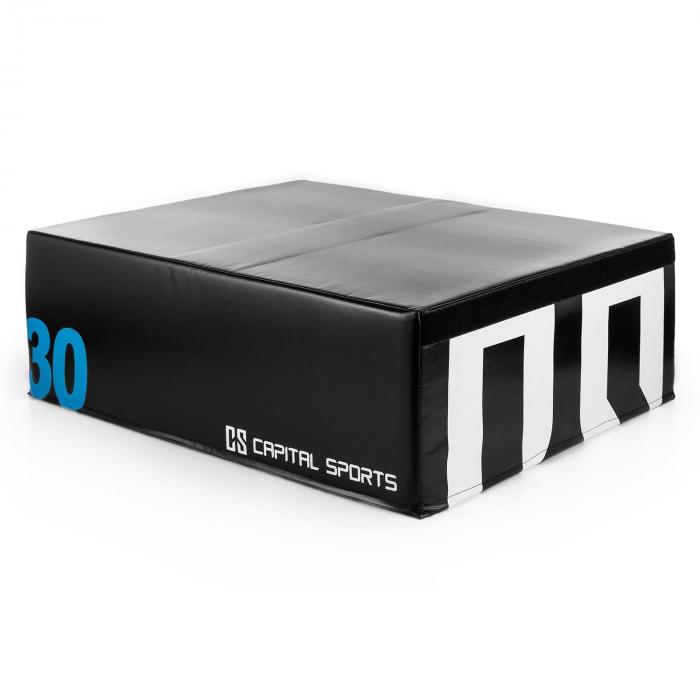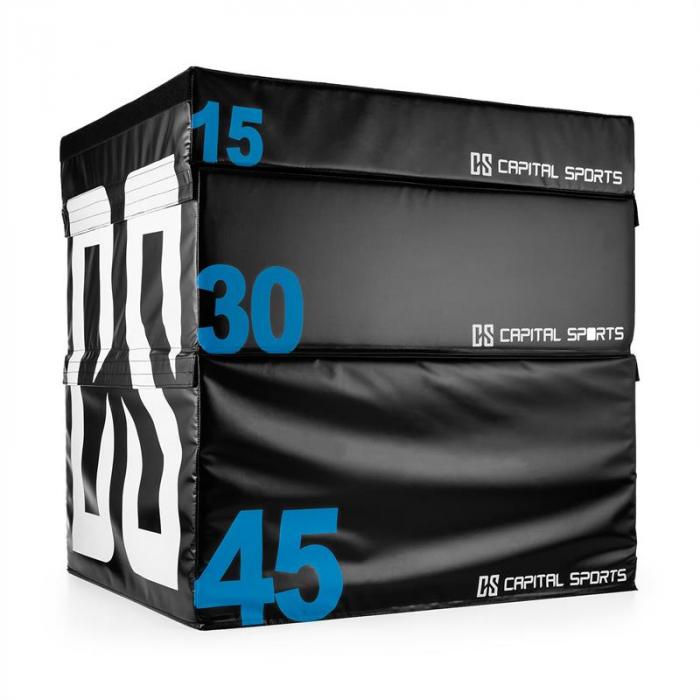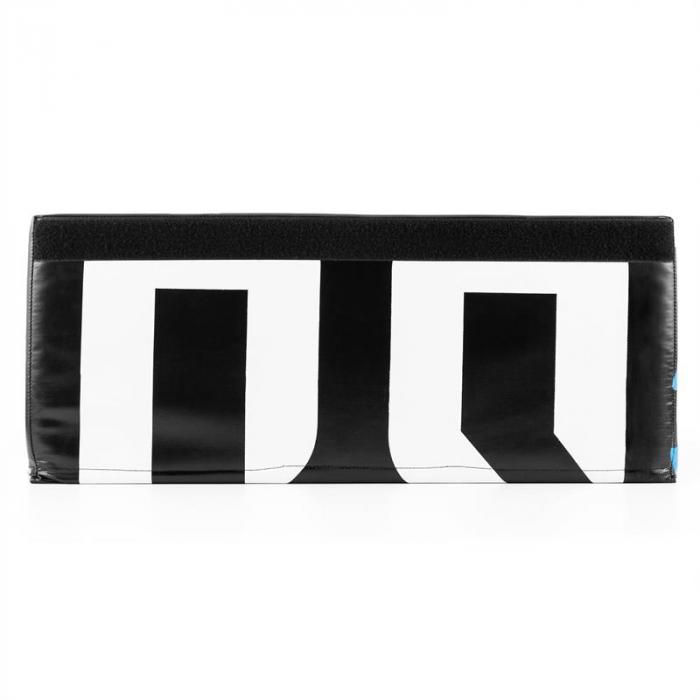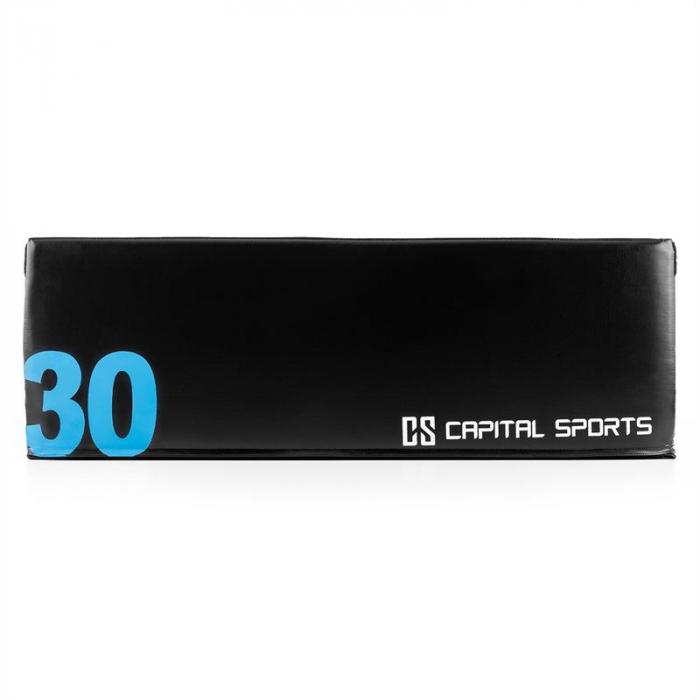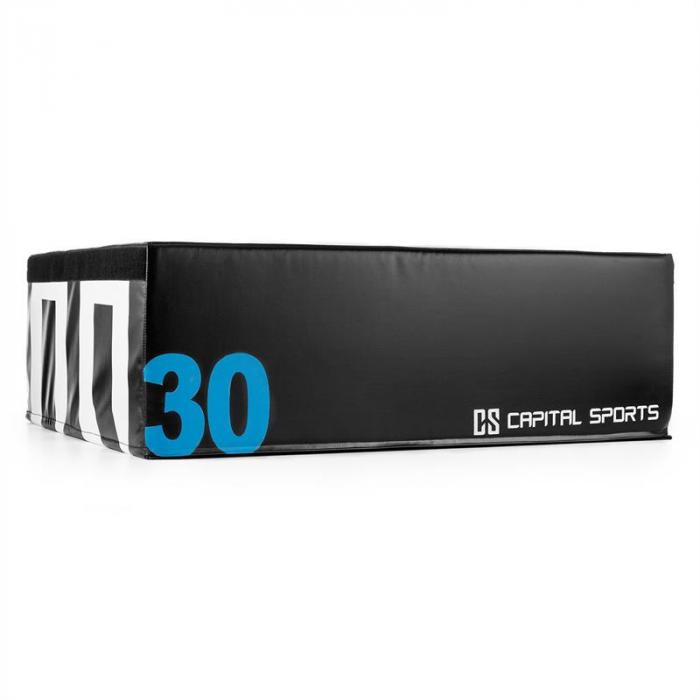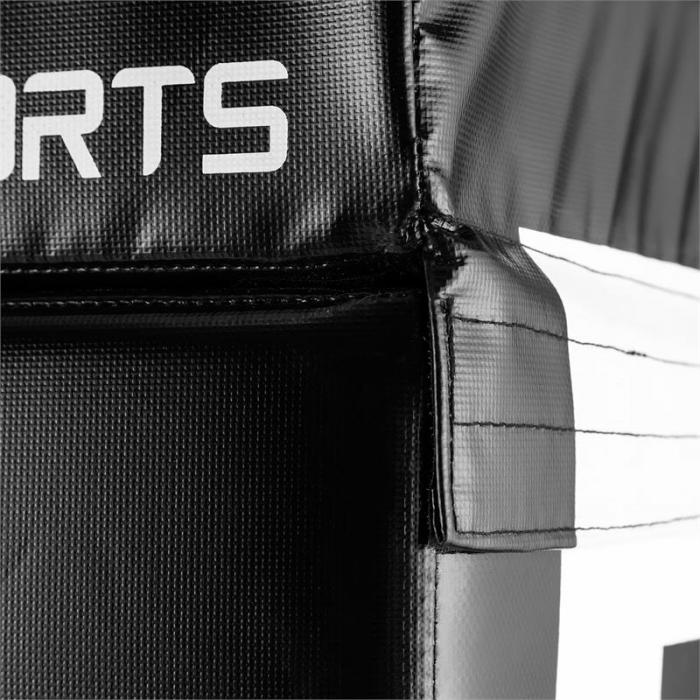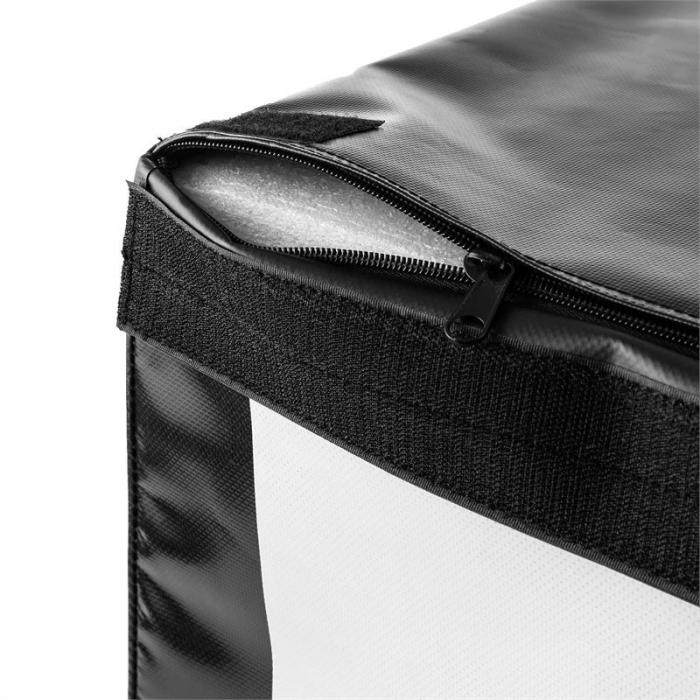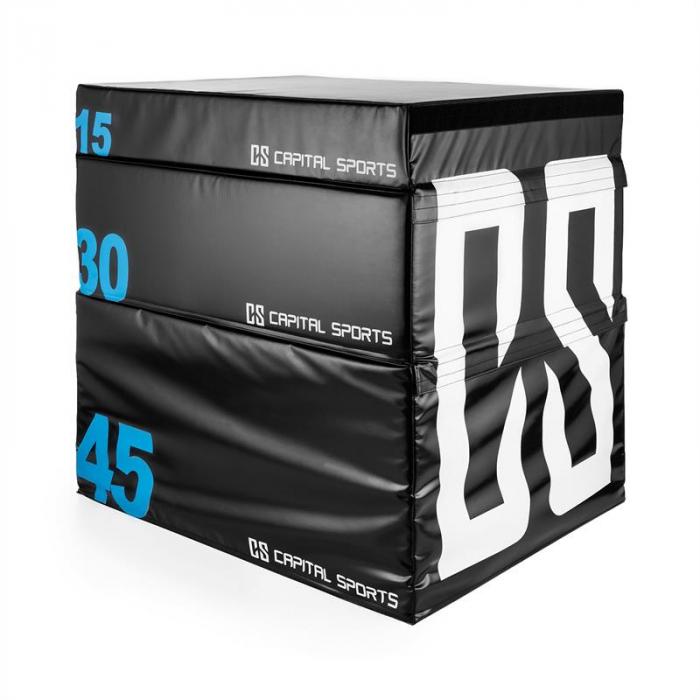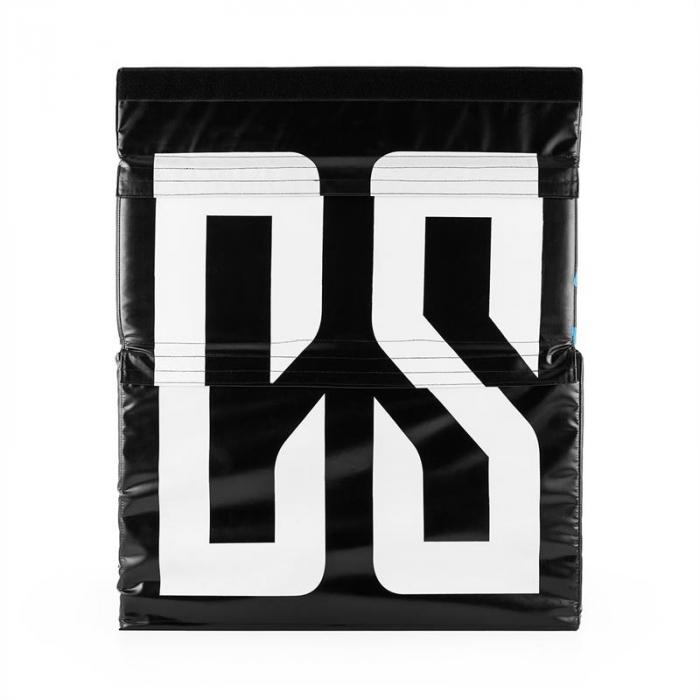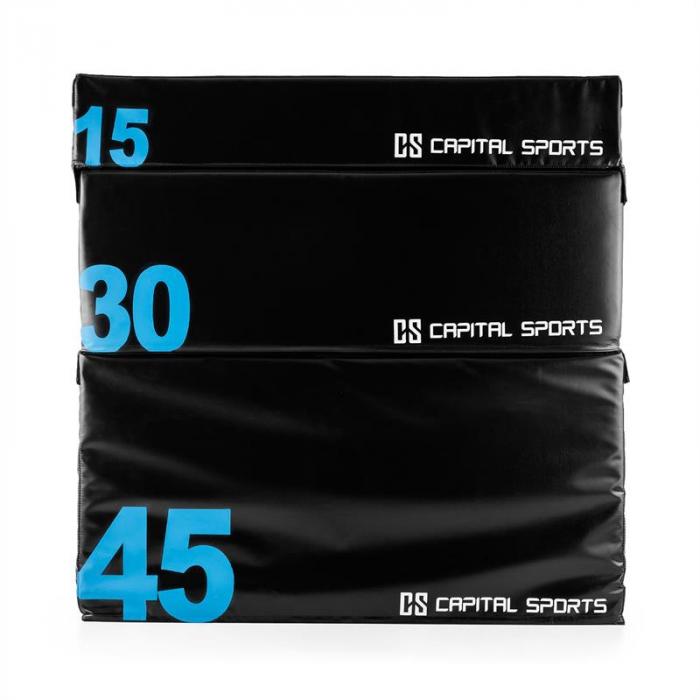 Top features:
robust soft Jump box with 30 cm height for plyometric jumping and cross-training
Filled with stable high-density foam - ideal for the burden of Leaps
Shell made of vinyl cover - durable and easy to clean
Option to stack several boxes - connected by Velcro
Properties:
low risk of injury
stable stand
Material: Foam (inside), vinyl (Outside)
Color: Black
Dimensions:
90 x 30 x 75 cm (WxHxD)
Weight: approx 6 kg
Rookso Soft Jump Plyo Box 90x15x75 cm Black
Item number: 10029222
Included quantity: 1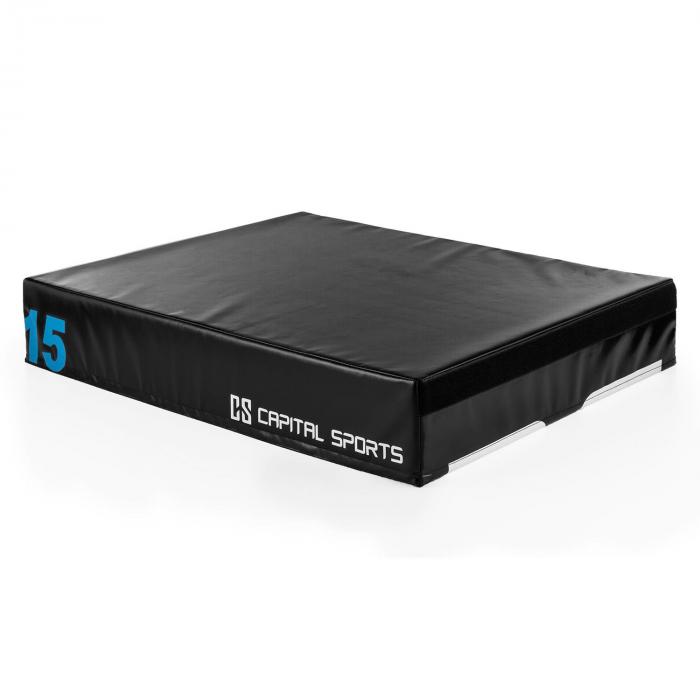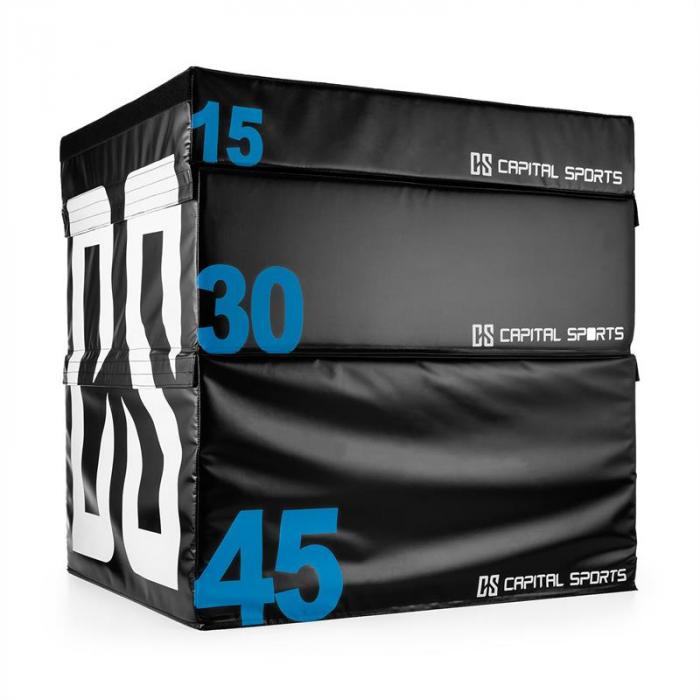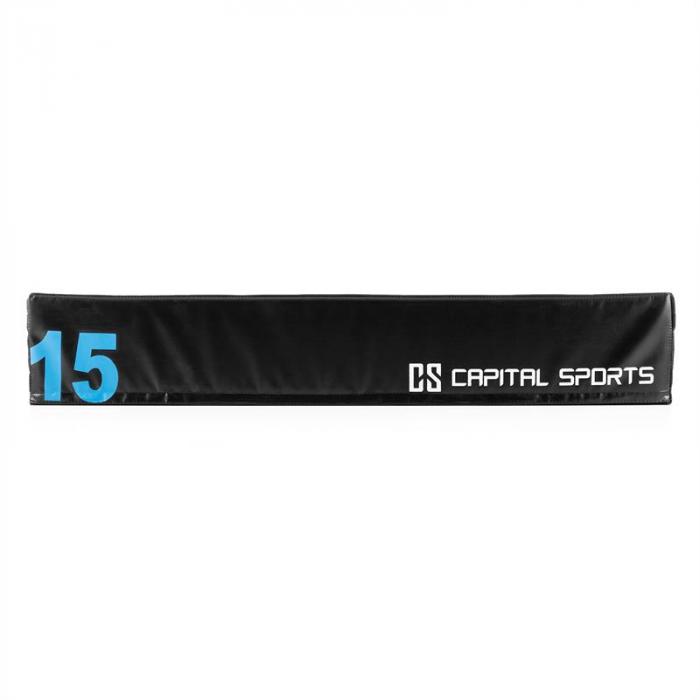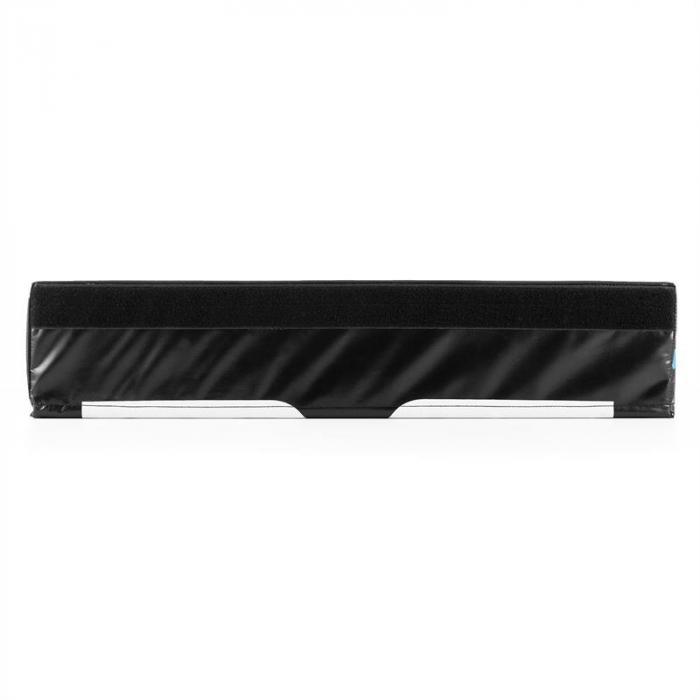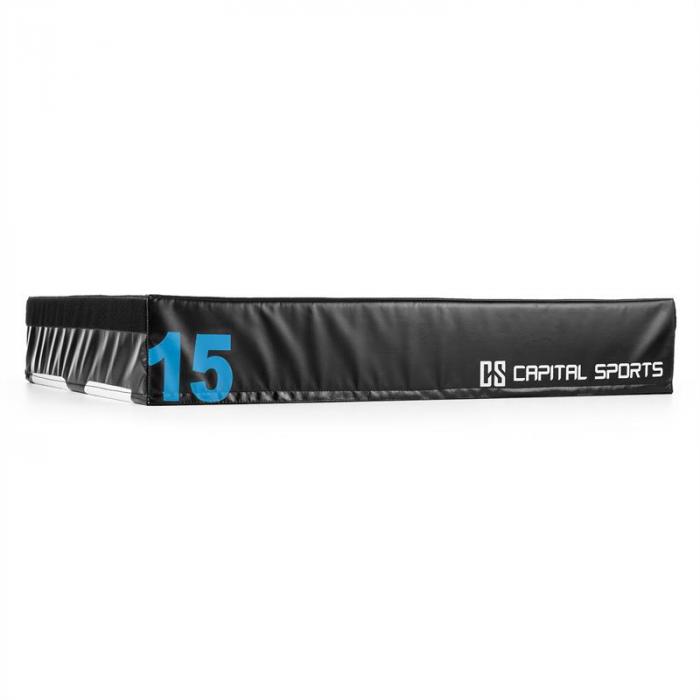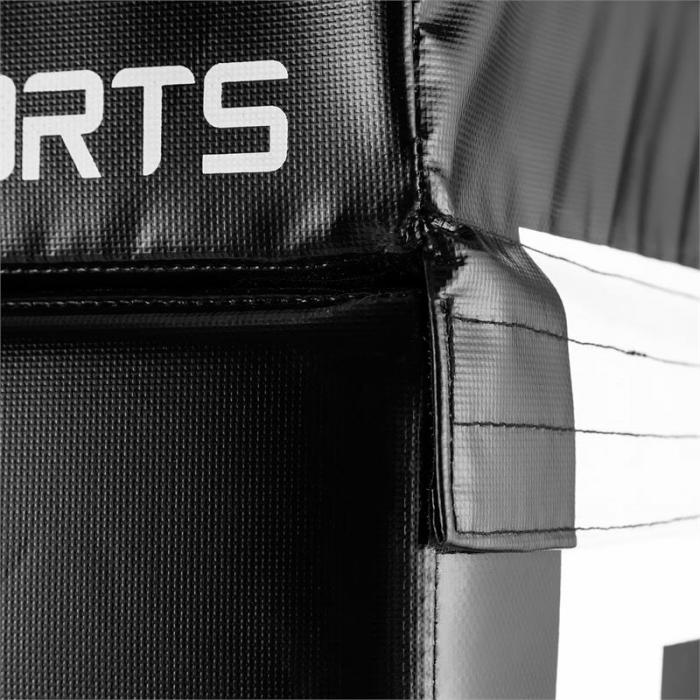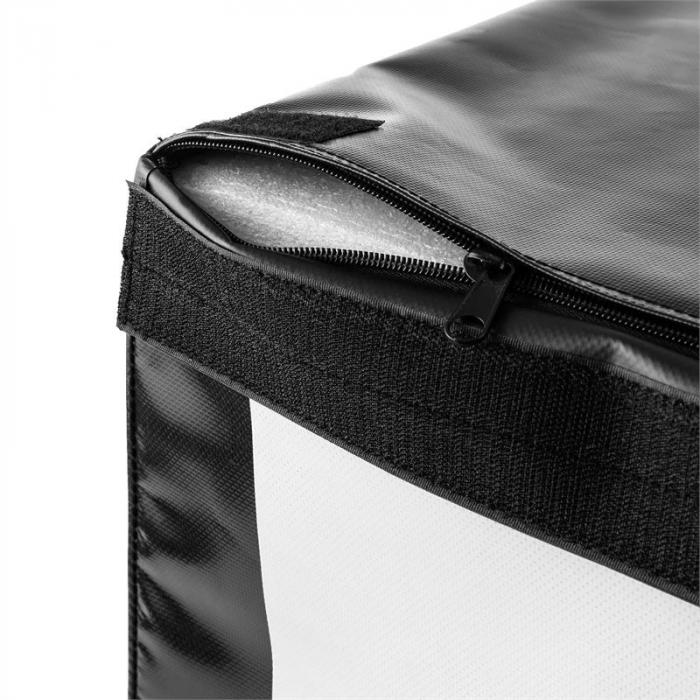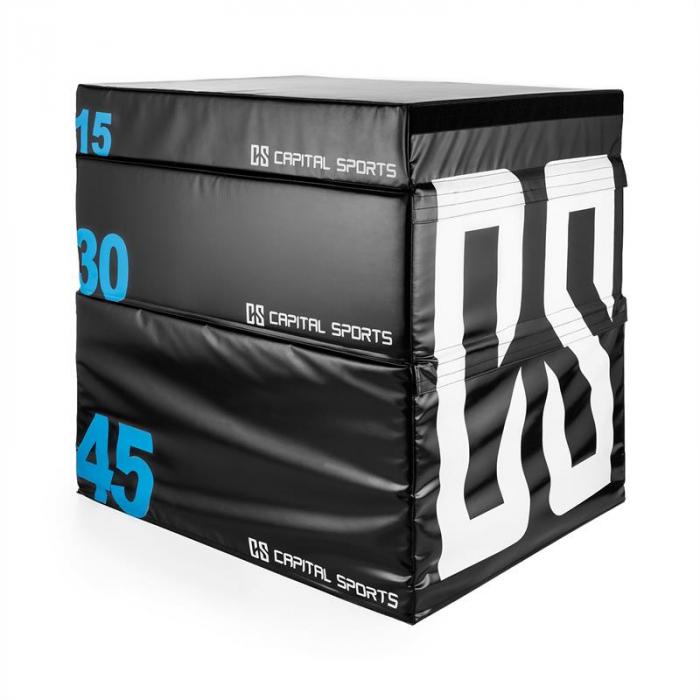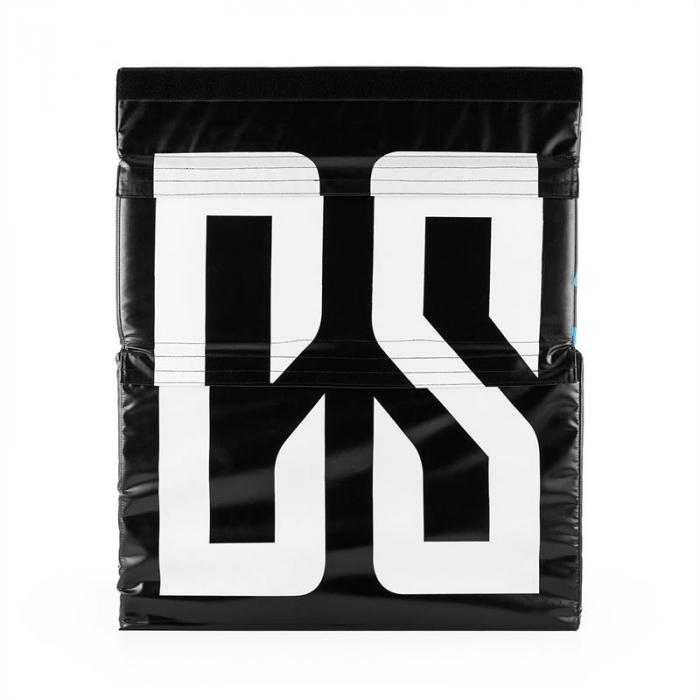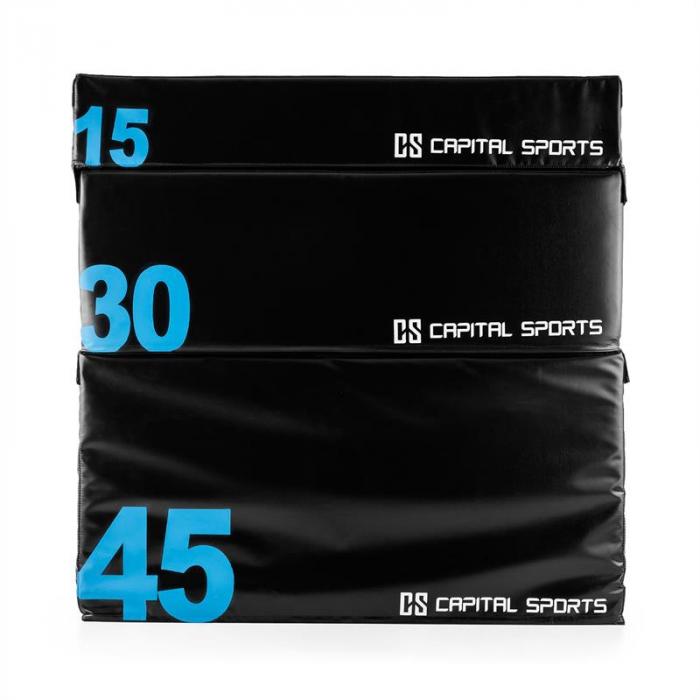 Top features:
robust soft Jump box with 15 cm height for plyometric jumping and cross-training
Filled with stable high density foam - ideal for the burden of leaps
Shell made of vinyl cover - durable and easy to clean
Option to stack several boxes - connected by Velcro
Properties:
low risk of injury
stable stand
Material: Foam (inside), vinyl (Outside)
Color: Black
Dimensions:
90 x 15 x 75 cm (WxHxD)
Weight: approx 4.5 kg
Rookso Set Soft Jump Box
Soft sturdy jump box set with 15, 30 and 45 cm height for plyometric jumping and cross-training
Stable filling of high-density foam - ideal for supporting loads from jumping
Shell made of vinyl cover - durable and easy to clean