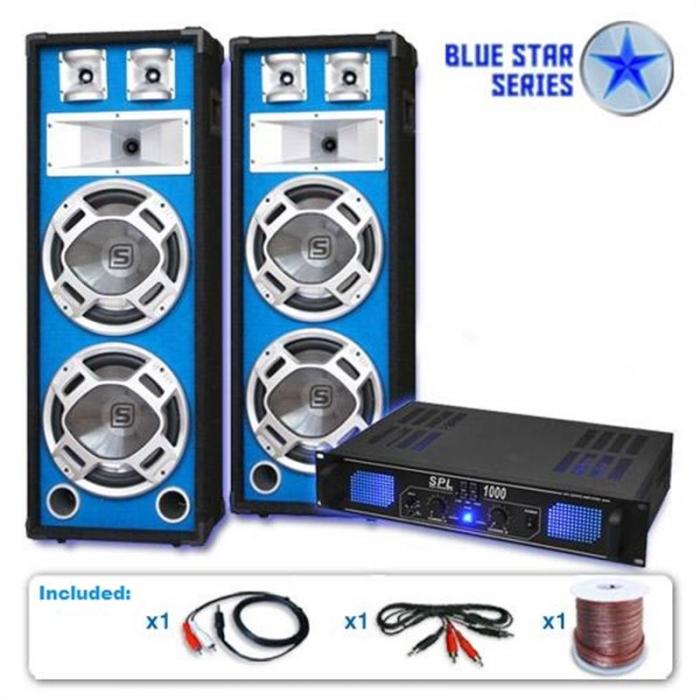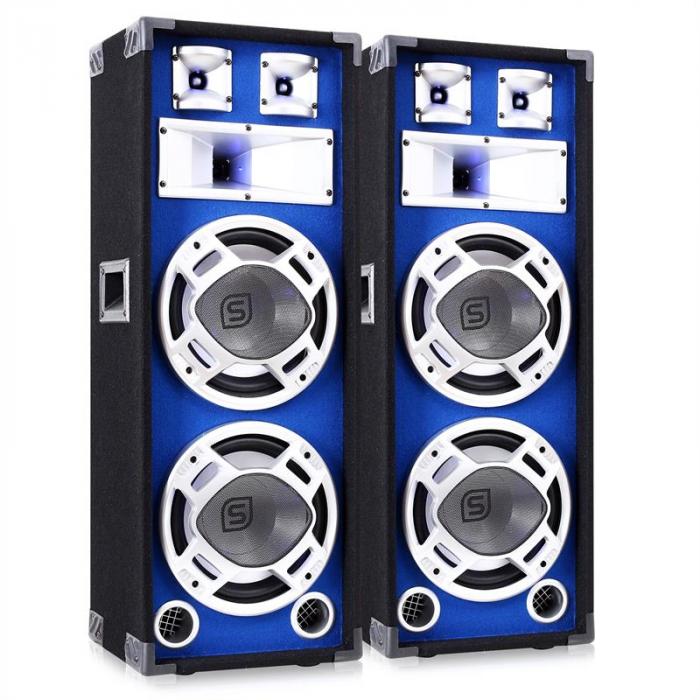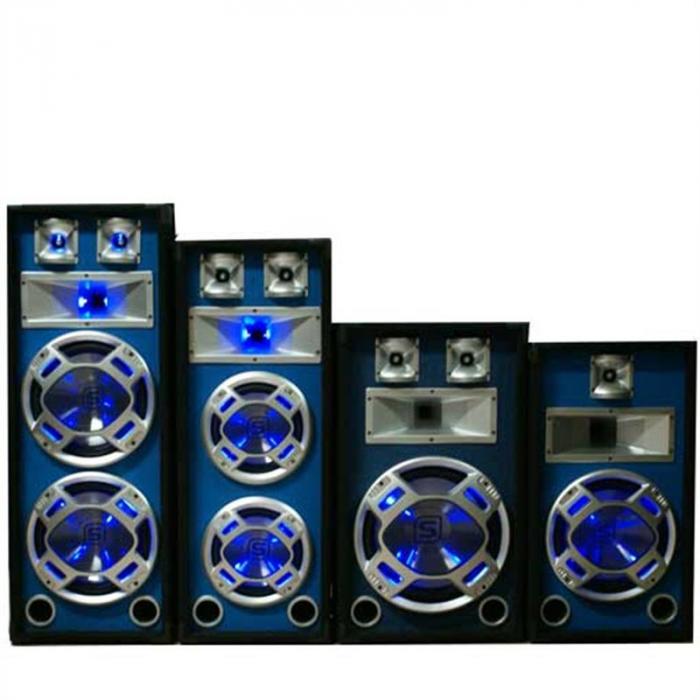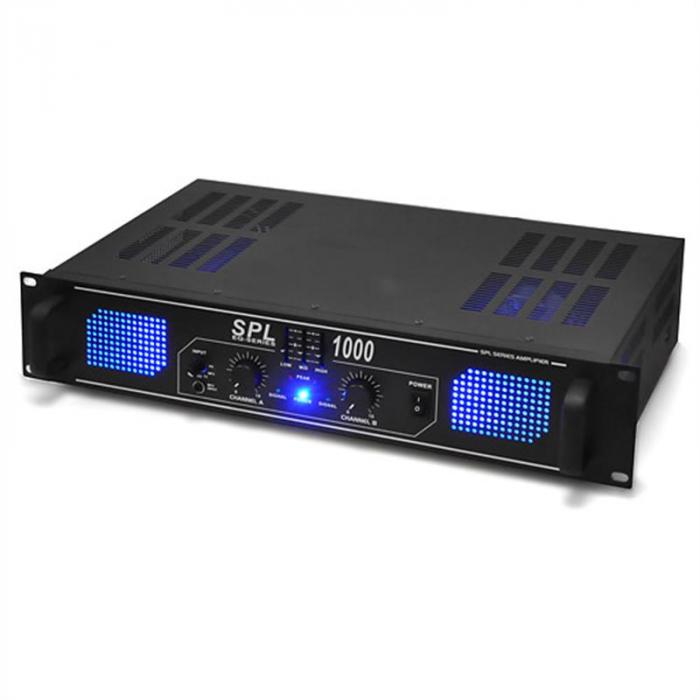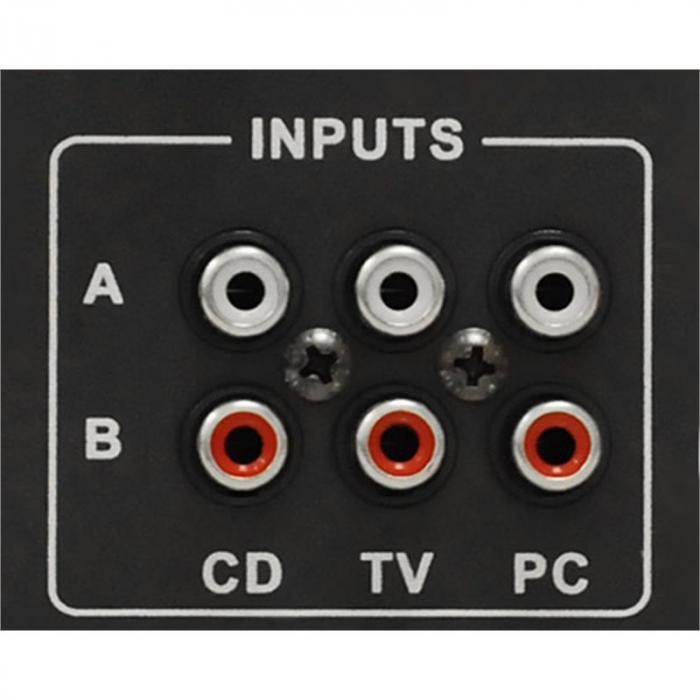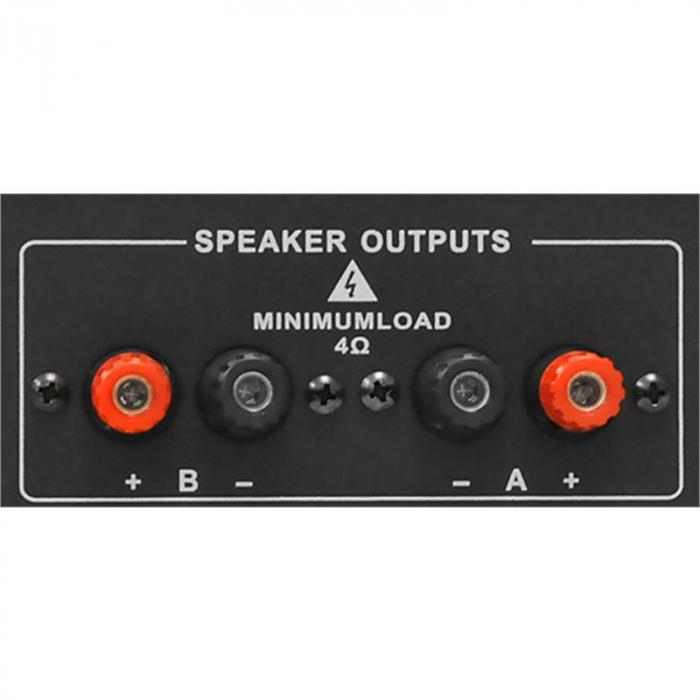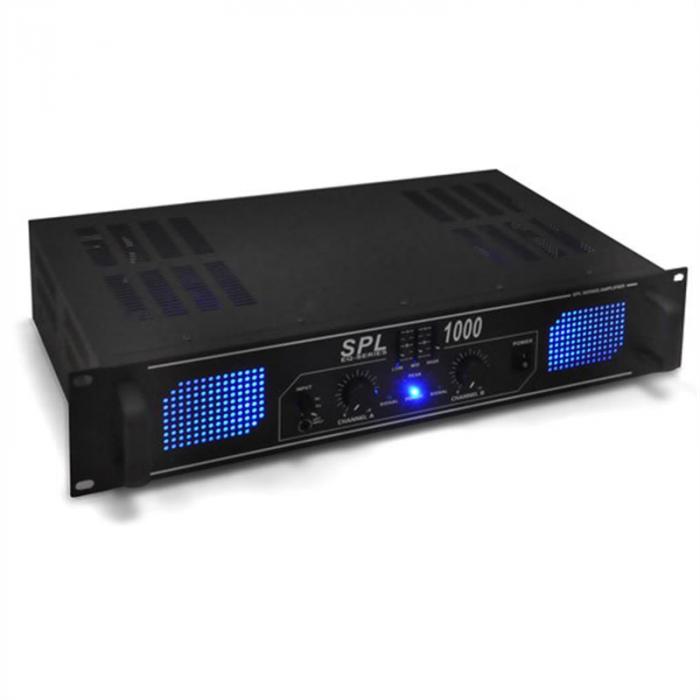 Item number: 60000149
Blue Star Series Basskern PA System
You save 40%
Delivery time: 3 - 5 workdays
You save 65,45£ (19,51%) compared to the single unit price.
Top features
2 x Speakers, amplifier and cables with powerful 1000 watt max. output
Wide range of connectivity options
Fully mobile with durable housing
Shipping costs: from £ 0.00
The item is ready to ship and will be shipped immediately after receipt of payment.
You may change your order at any time.
Blue Star Series "Bass Core" DJ PA Speaker System 1000 Watt
Text für Setartikel..
With a massive 1000 watt output, this PA speaker system will break the ice at any party! Perfectly designed to play your favourite tracks at discos and club nights, the versatile system is also suitable for speaking events such as weddings or quiz nights. Whatever you have planned, the PA set's "bass core" design will give you the best sound at events for up to 300 people. The Blue Star Series's unique appearance also impresses with its electric blue speakers attracting attention even before the music starts. When the lights go down, blue LEDs on the amplifier and speakers create a cool and futuristic atmosphere. The set contains two speakers, an amplifier and all the cables you need to connect the system together. Just plug it in and play!
Customer opinions
Tested review
wow burny burny dangerously hot so scared of this product
Tested review
The PA system was ordered on Monday night and had arrived by Thursday of the same week. That Friday I had decided to give them a small test just to make sure that nothing had came loose whist shipping. The next Friday, March 16th, I gave them another test just to "blow the cobwebs out" and to dispel my fears of the system being too quiet, I later found out that it was my fault why the system sounded quiet. I packed up the system for final testing on Saturday before the system was "used in anger" for the first time.During the final test, of around 2 hours, I got to mess around with all the settings and test the range it had. I am more than pleased and impressed with both the sound quality and the "thump" that you get from the bass. The sound quality was rich and full bodied, trying not to sound like a wine tasting expert. The bass was just as good before and after boosting the lows on the SPL1000. I didn't get a chance to turn the sound up to full but the system filled the hall with sound at half to three-quarters mark, depending on the song. I know that, at some point in the near future, I'm going to be buying a pre-amplifier or a mixing desk with a pre-amp built into it. I completely forgot that a microphone would need a pre-amp but luckily the hall had it's own PA system, albeit completely past it, so I didn't have to worry about the microphone not working. In review I would certainly recommend this system to anyone who needs to fill a 200 capacity hall with full and rich sound but have enough extra power left over "just in case". The LEDs certainly add to the disco vibe and I think that they add a lot of the speakers themselves. They pulse or dance to the beat of the music and look absolutely excellent. It was certainly a great buy and the team at hifi-tower.co.uk made the transaction quick and painless, albeit with a little hick-up RE: Shipping and Tracking Numbers. However, it was a positive experience and I hope to deal with them again soon.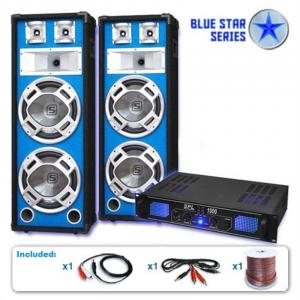 Blue Star Series Basskern PA System
2 x Speakers, amplifier and cables with powerful 1000 watt max. output
Wide range of connectivity options
Fully mobile with durable housing
All purchases made between the 25th of October and the 31st of December 2019 can be returned till the 31st of January 2020.