Item number: 60000062
Gastro1 PA System
You save 35%
Delivery time: 7 - 10 workdays
You save 59,98£ (35,29%) compared to the single unit price.
Top features
100 W RMS power per pair
340W music output
Brighter 20cm (8") subwoofer
Shipping costs: from £ 0.00
The item is ready to ship and will be shipped immediately after receipt of payment.
You may change your order at any time.
Catering Set PA Boxes Amplifier Speakers
Text für Setartikel..
Recommended area of application
Expandable
CD player
DJ headphones
DJ mixer
DVD player
Laptop
Microphone
Use indoor with up to 50 people.
The 'Ascona' PA set is specially designed to meet the requirements of concealed sound systems in medium-sized closed rooms.
The Skytec amplifier harmonises technically and acoustically with the two loudspeakers. In terms of performance, the system is suitable both for subtle, quiet background sound as well as for the alignment of exuberant events, such as New Year's Eve or large family celebrations, etc.
The two loudspeakers are supplied with mounting brackets for wall and ceiling mounting and do not alter the physical or optical space.
Matching accessories - such as double CD players, headphones, mixers, microphones - can be found in our shop.
Set consists of
PA-240 Watt DJ PA Amplifier 19" Rack Mountable - Black
Item number: 10001706
Included quantity: 1
Top features:
2 x 240W Max at 4 Ohms or 2 x 120W Max at 8 Ohms)
Stable, transport friendly steel housing
Suitable for rack installation
Properties:
Inputs: 6.3 mm Jack and RCA
Outputs: SpeakOn PA adaptor cable or normal speaker cables (screw terminals)
Separate volume controls for left and right channels
Rear located high performance fan
Front controls
Frequency response: 20 Hz to 20 kHz
Input impedance:> 10 kOhm
Input level:> 0 dB
Distortion factor: <0.5%
Noise: >95 dB
Channel isolation:> 82 dB
Power level LED display
Dimensions:
19 inch (48 cm)/2HE (height units)
48 x 10 x 29 cm
Note: The power specifications for this amplifier have been taken directly from the instruction manual which have been provided directly from our manufacturers. If you find a contradicting specification printed on the box, please know that this is not correct. We have confirmed this with our manufacturers.
Pair Skytec 2-Way Commercial Speakers for Pubs & Bars - Black
Item number: 10002090
Included quantity: 1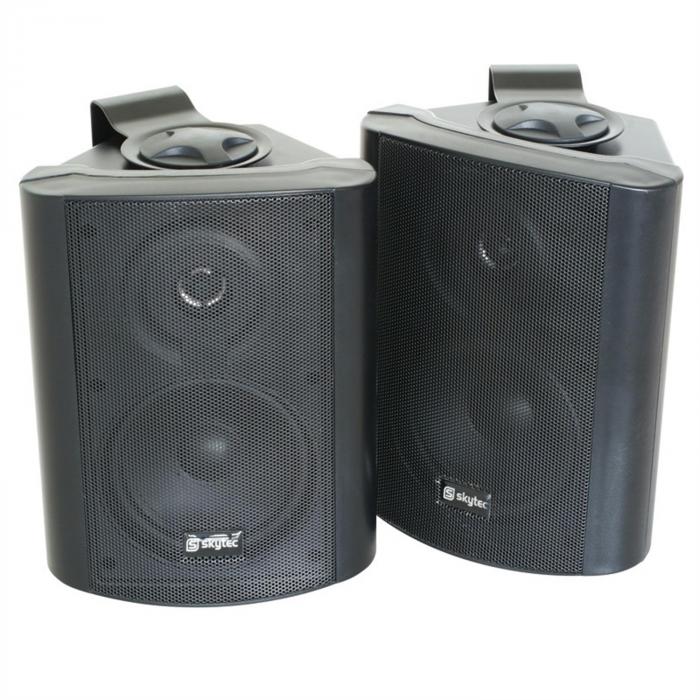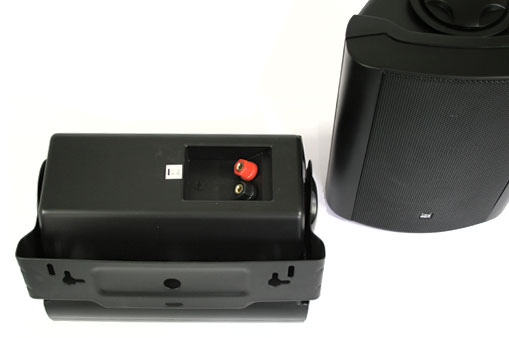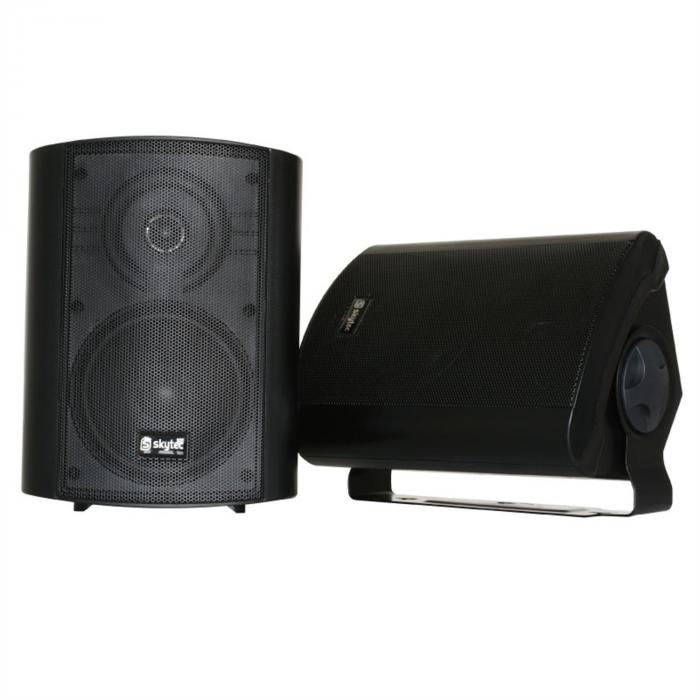 Top features:
2-way technology - 13cm (5 ") subwoofer and 2.5 cm (1") tweeter
Woofer with Mica cone and mylar tweeter
89dB SPL
Mounting bracket for wall and ceiling mounting
Solid construction
Properties:
100W max power each
Connections: gold-plated screw terminals
Frequency response: 50 Hz to 29 kHz
Impedance: 8 ohms
Dimensions:
18 x 24 x 16.5 cm
Weight: approx 2.5 kg per piece
Speaker Cable 2 x 1.5mm² 10m Transparent / + Kz
Item number: 10002629
Included quantity: 1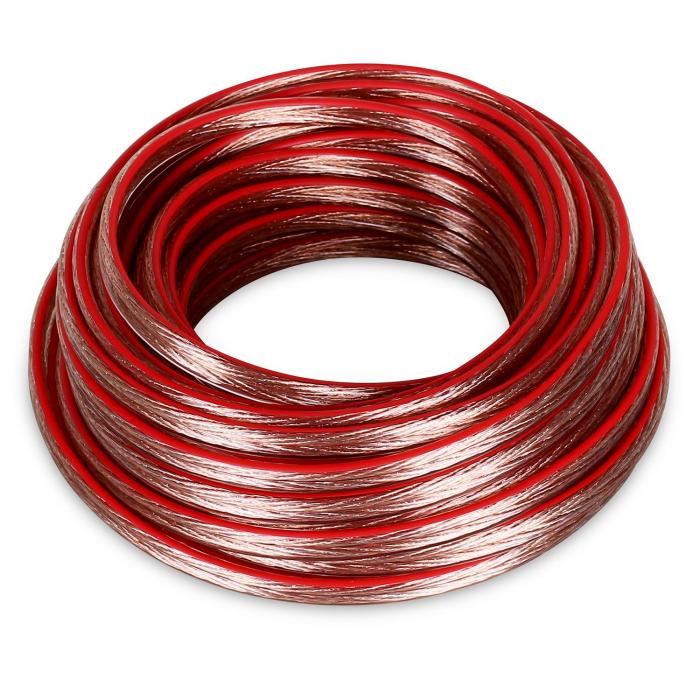 Properties:
Highly flexible cable in required length. Fine assembly with 2 wire cable, one wire coloured.
1.5mm² core
Customer opinions
Tested review
These pa speakers are crazy good value for money i use these on my amp (technics su c04 class A amp built around 1980) to replace a pair of pioneer cs-363 speakers built around 1975 although these auna are rated at 200w RMS and 400w MAX they WILL NOT take the power that my amp puts out on a scale of 1 to 10 i can get them on about 4-5 with bass up full and 5-6 with with bass at flat but after 4 its way to loud anway and the amp is only 2x30waTTS RMS but its a true 30w RMS anyway these are german made speakers so there quailty wasnt to sure at first as i had never heard of auna i was going to save up £160 but took the chance with these epic speakers very glad i did i give these 20/10 for value for money highly recommended these deep bass clear mids and highs.
Tested review
Fantastic PA speakers these do everything. Got these with a set 'ready 2 go 400w set'. With the amp provided they sounded rubbish but yesterday I put 200wrms through them. The bass is pure and deep, added resistors and a capacitor to the tweeters so treble is less harsh also upgraded inner wire as it was cheap red and black 72 strand with ofc 192 strand real difference :-), amazing value, supreme quality and good definition. Ignore bad comments about piezo's in these they sound fine just get an EQ there only £70. Would recommend these with the ibiza Amp-300 or the 600 version to get excursion. Overall a great purchase would recommend to anyone in a band, as a DJ, or even somebody working in a studio. Well done Auna Multimedia! For making an overall exquisite value for money pa loudspeaker.
Tested review
Speakers are very powerful and work great with a good enough amp.
Gastro1 PA System
100 W RMS power per pair
340W music output
Brighter 20cm (8") subwoofer