Item number: 60001946
MIC-900B-LED USB V2 Microphone Set
You save 49%
Unfortunately, no articles are currently available
Top features
3-piece microphone set with microphone, pop shield, and taple top stand
Black microphone with cardioid characteristic includes pop shield
Height-adjustable tabletop stand in a foldable three-piece construction
Shipping costs: from £ 0.00
The item is ready to ship and will be shipped immediately after receipt of payment.
MIC-900B-LED USB Microphone Set V2 Condenser Microphone Pop shield Tabletop Stand
Text für Setartikel..
The auna MIC-900B-LED is a condenser microphone designed for digital application requirements. It can connect to a PC or laptop via a USB cable, becoming immediately operation due to Plug&Play.
Specializing in vocals and speech, the auna Mic-900B-LED, with a sample rate of 16 bit/48kHz and a well-balanced cardioid characteristic, enables recordings of the best sound quality and creates a perfect source material for audio mastering in song production, podcasts or even moderations for your own radio stream.
The included microphone shock mount is used to mount the auna MIC-900B-LED USB. The nylon cover reduces resonant sound vibrations and noise that may occur on the case. Thanks to its 5/8" thread, the shock mount can be easily attached to the microphone stand that is included in the auna MIC-900B USB microphone set. The tabletop stand in a tripod design is foldable and steplessly height-adjustable, so that the auna MIC-900B-LED USB microphone can be optimally aligned. Slip-resistant rubber pads protect tabletops and desks from scratches.
The microphone pop shield can be mounted directly on the stand using a screw clamp and optimally positioned over the flexible, 35 cm long swan neck. Hardware and sound recording are reliably protected against unwanted noise with the POP-1 anti-pop screen. Thanks to the wide-meshed 2-layered nylon covering, the loss of height in the audio signal is comparatively low.
Set consists of
MIC-900 LED USB Cardioid Studio Condenser Microphone LED Black
Item number: 10028786
Included quantity: 1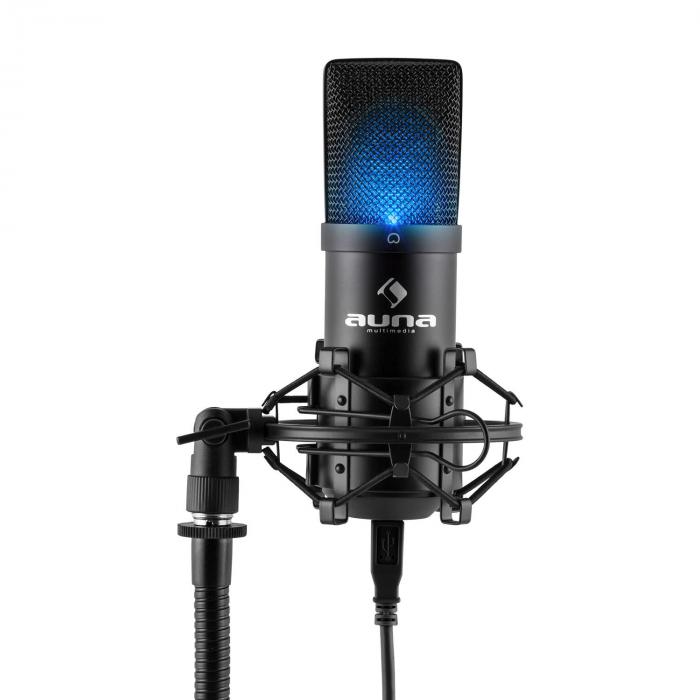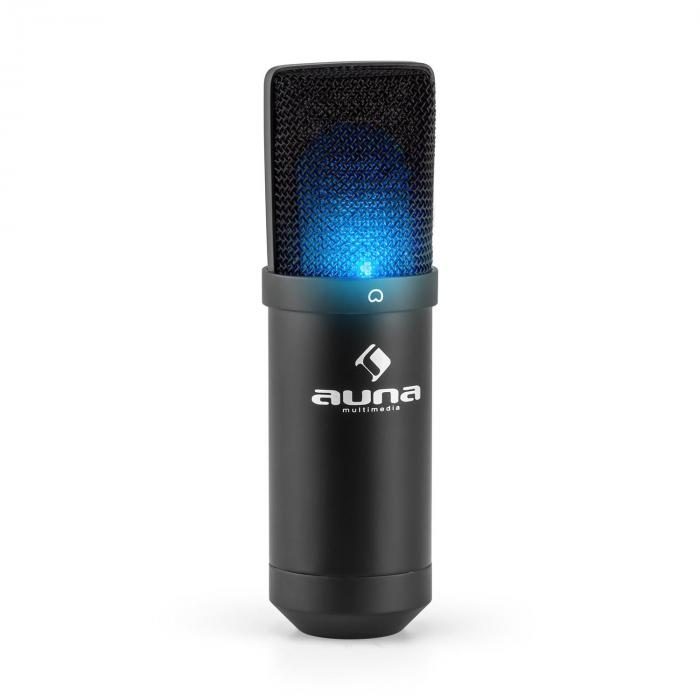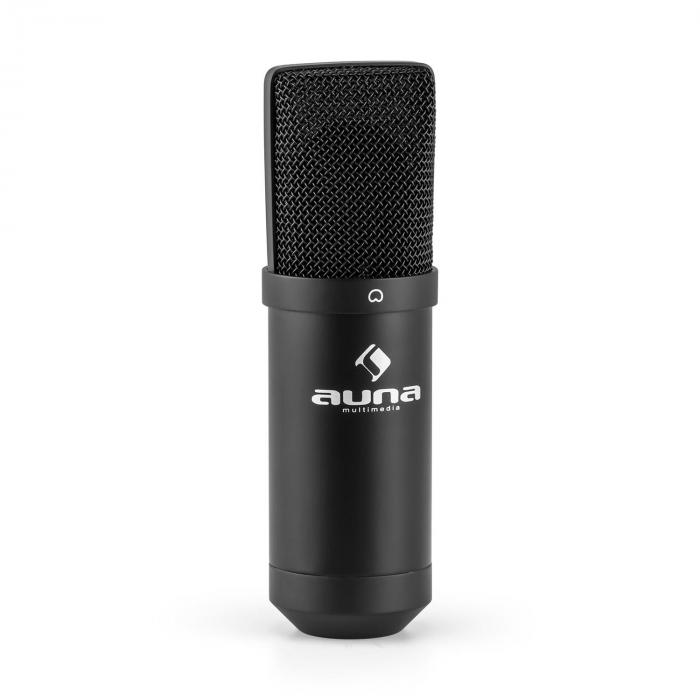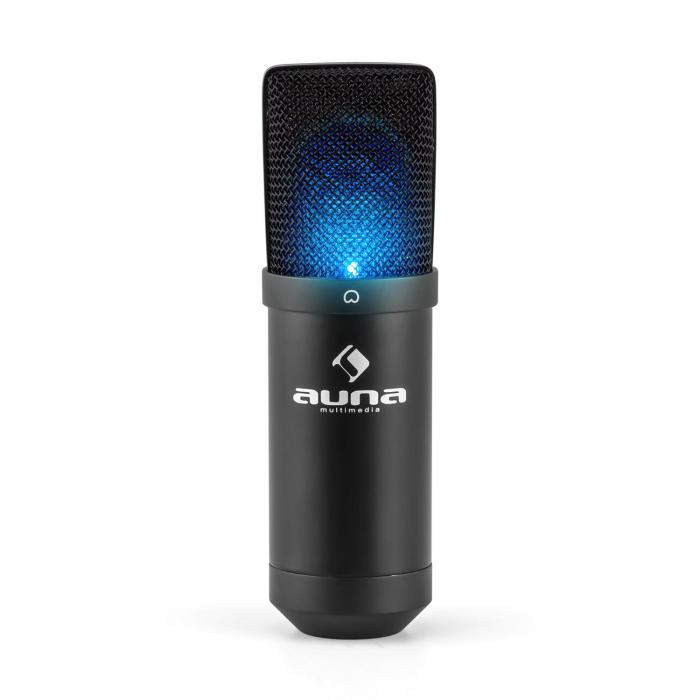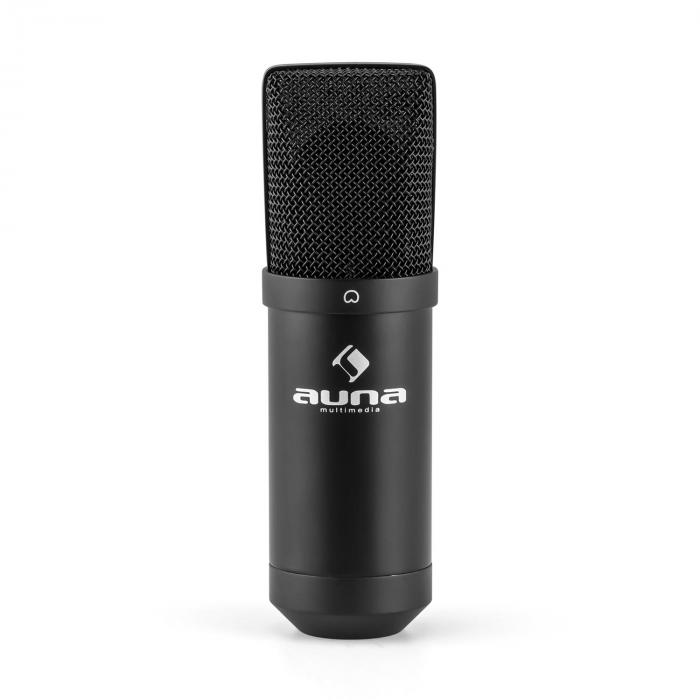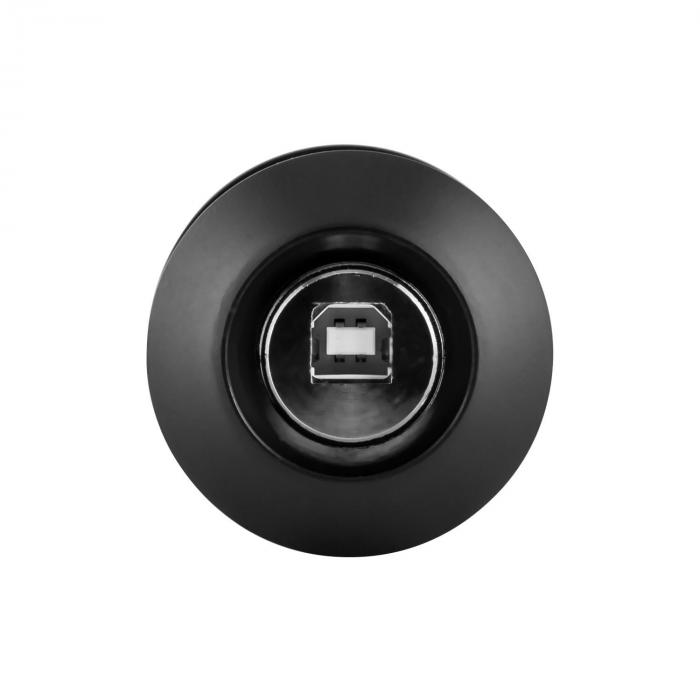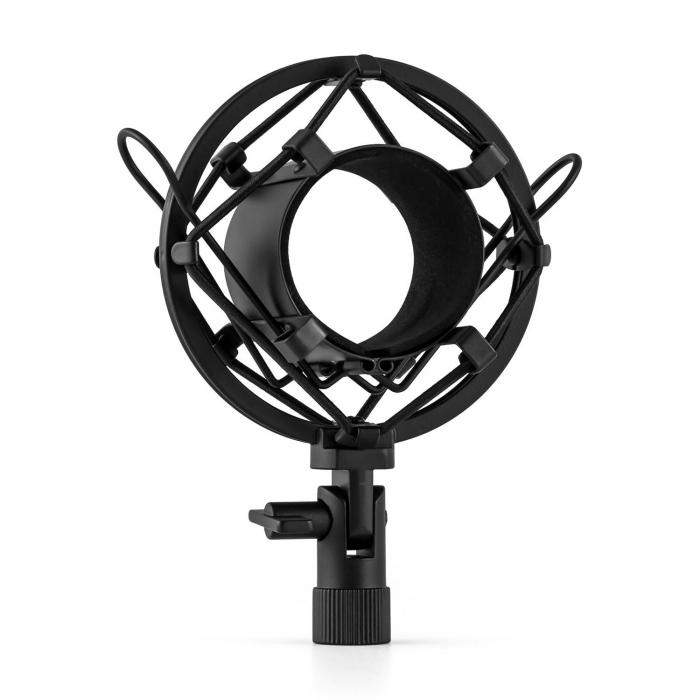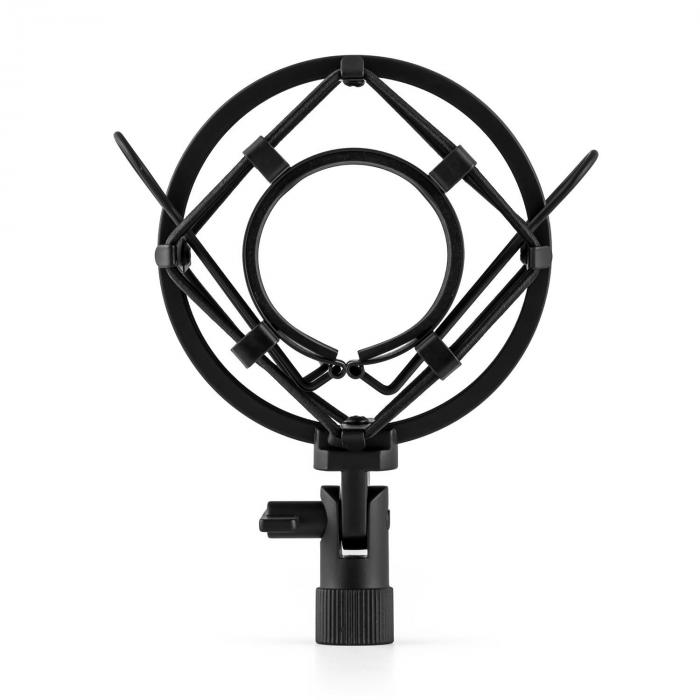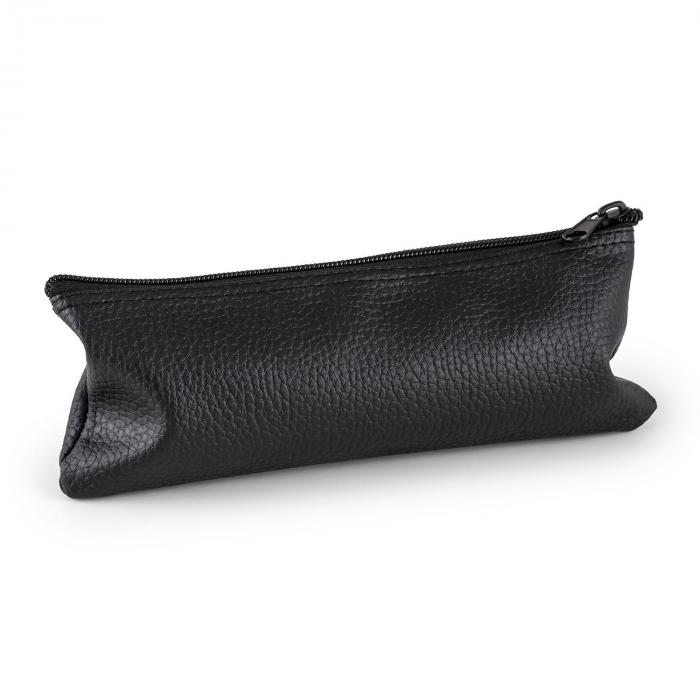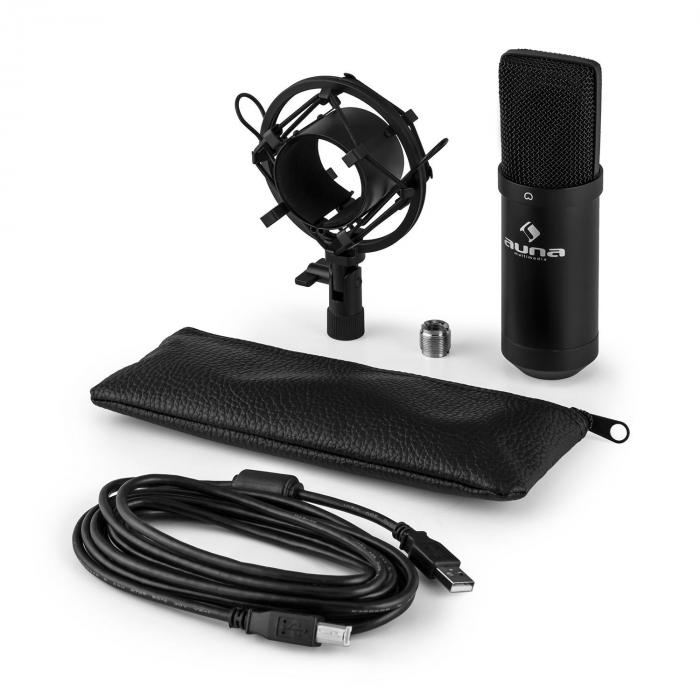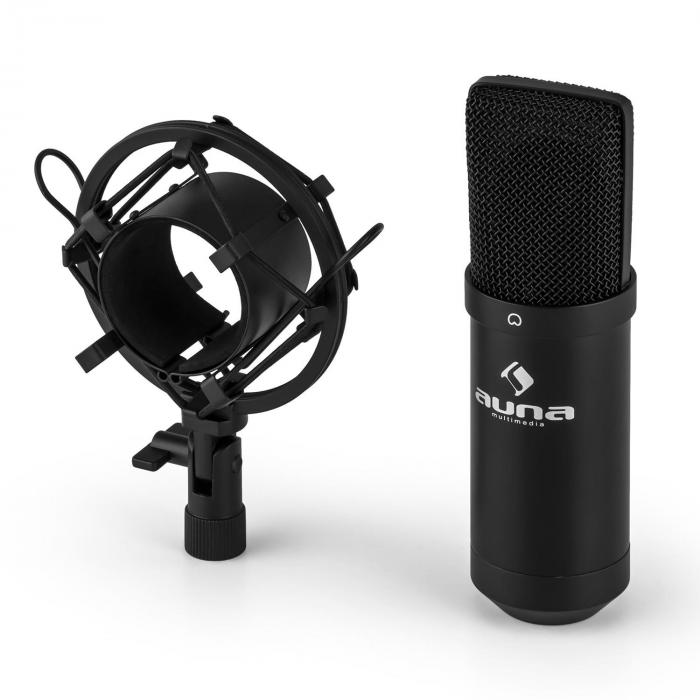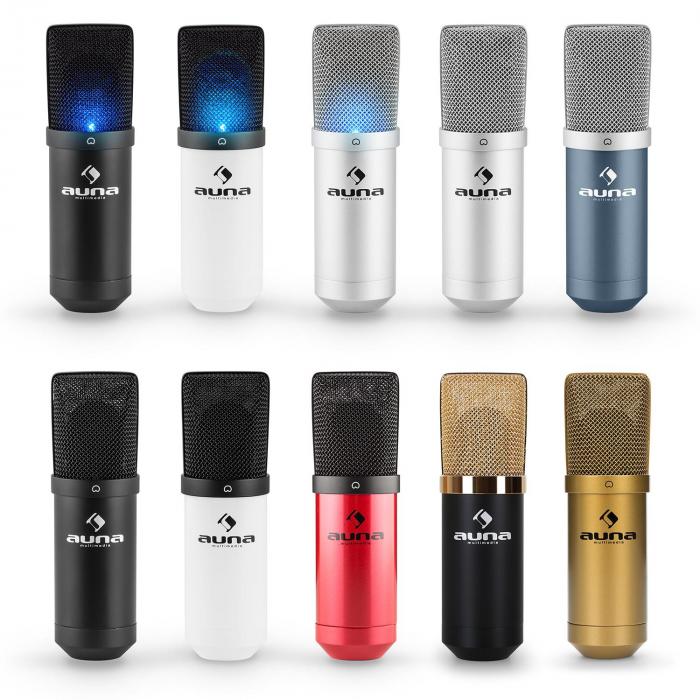 Selected reviews from the German press
Top features:
USB condenser microphone for studio recording and podcast applications, audio streaming
Cardioid pattern - ideal for voice and vocal recordings
Robust matt - black metal casing with integrated 16mm electret microphone capsule
Plug & Play support for Windows and Mac
Shock mount with 3/8 " to 5/8" thread adapter, USB cable and protective bag included
Properties:
Connection: 1 x USB port ( Type B )
Frequency range: 30 Hz - 18 kHz
Sample rate: 16bit / 48kHz
Sensitivity - 32 dB
Blue power LED
Power supply: via USB
Dimensions:
Microphone : 16.5 x Ø 5 cm ( H x Ø )
Shockmount : 9 x 9 x 6 cm ( WxHxD )
Cable length: about 3m
Microphone weight : about 295 g
Shock mount weight: ca. 180 g
PR5-ST-4 Microphone Table Stand Desktop Microphone Stand Foldable Black
Item number: 10031659
Included quantity: 1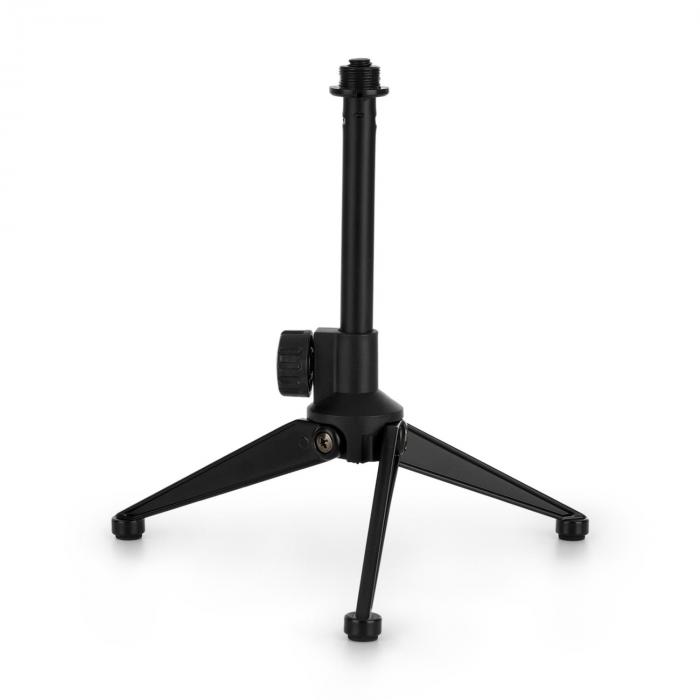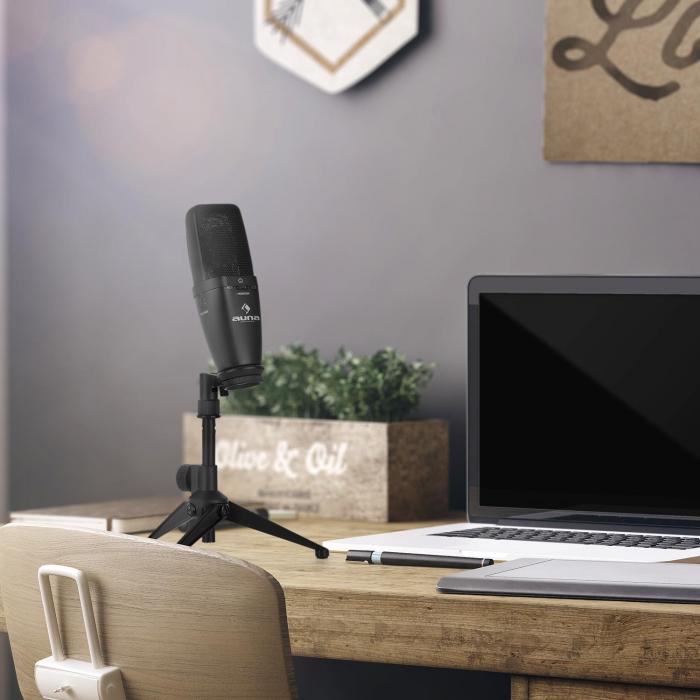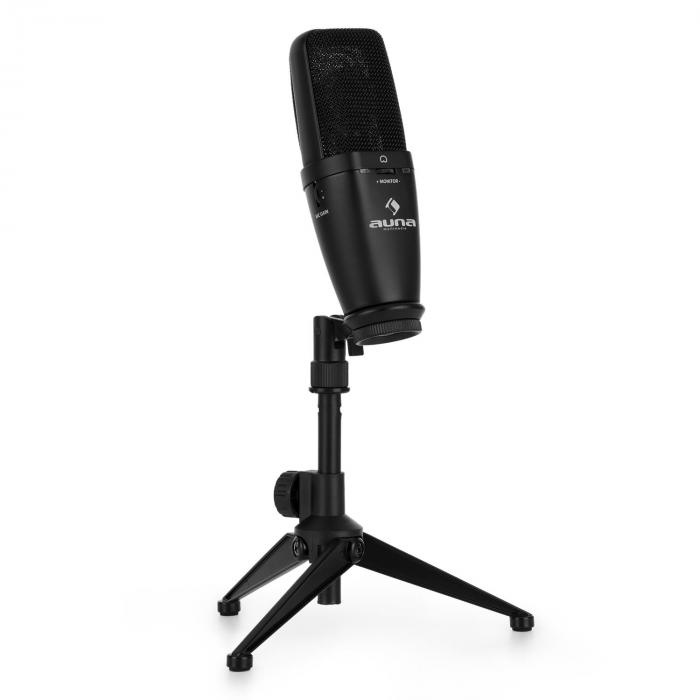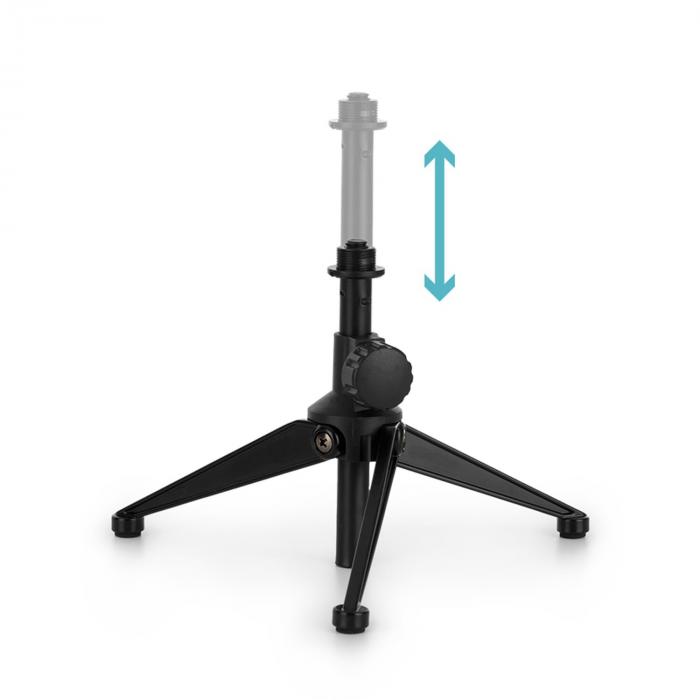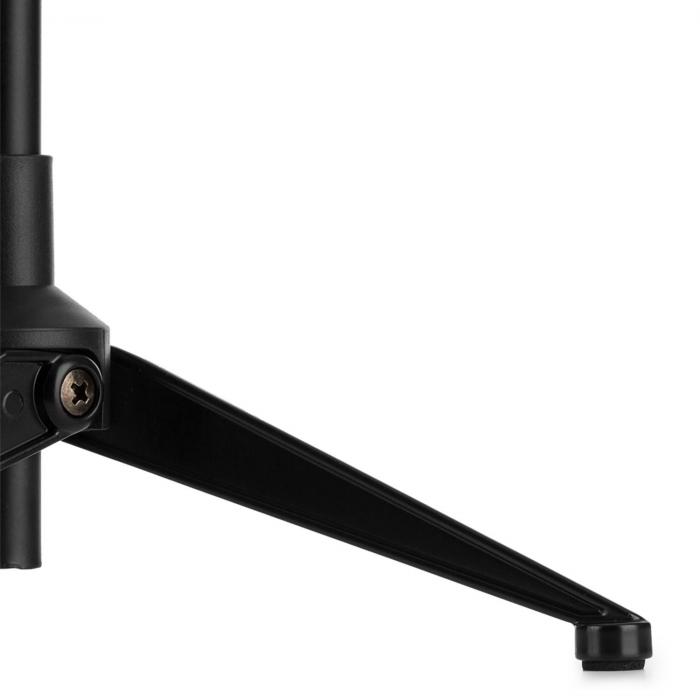 Top features:
Black microphone table stand in tripod design
Ideal for the installation of microphones or recording devices
Infinitely adjustable height
Stable, foldable tripod construction
Properties:
5/8" to 3/8" screw thread
Foldable construction
Locking screw
Anti-slip rubber feet for the protection of table tops
Material: metal, plastic
Colour: black
Dimensions:
Height: 12 - 19.5 cm
Max. area: 19 x 16,5 cm (WxD)
Weight: about 154 g
POP-1 Microphone Pop Shield Wind Screen Pop Guard
Item number: 10011536
Included quantity: 1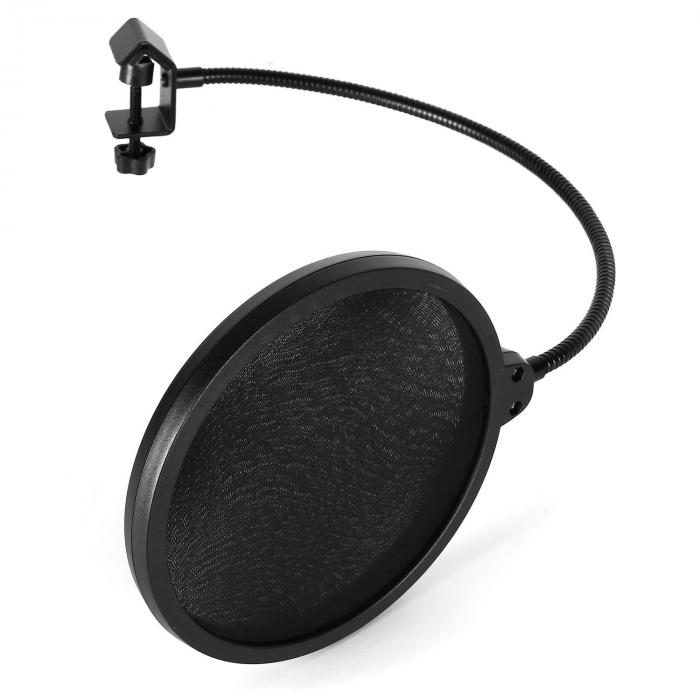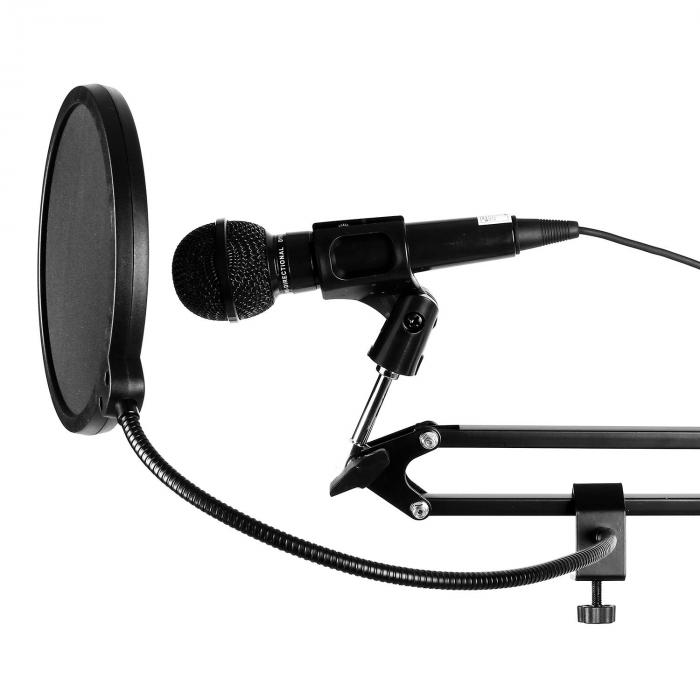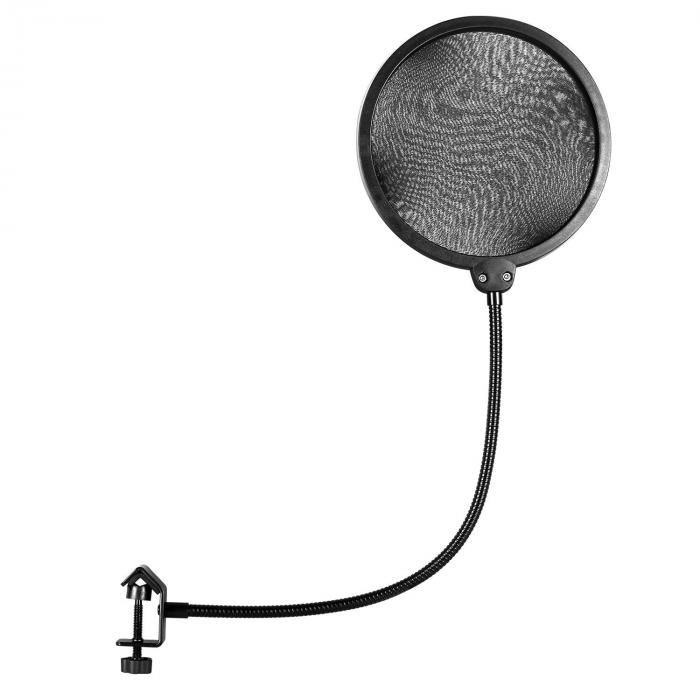 Top features:
Black microphone pop shield with 16cm diameter
Optimal positioning thanks to the 35cm flexible gooseneck
Wide-meshed nylon cover with 2 layers
Suppresses noise arising from the articulation of the B and P sounds
Properties:
Easy attachment to the stand
High quality acoustic filter
Ideal protection for hardware and audio signal
Material: plastic, nylon, metal
Colour: Black
Dimensions:
Diameter: 16cm
Length of gooseneck: 35cm
Weight: about 205g
MIC-900B-LED USB V2 Microphone Set
3-piece microphone set with microphone, pop shield, and taple top stand
Black microphone with cardioid characteristic includes pop shield
Height-adjustable tabletop stand in a foldable three-piece construction
All purchases made between the 25th of October and the 31st of December 2019 can be returned till the 31st of January 2020.