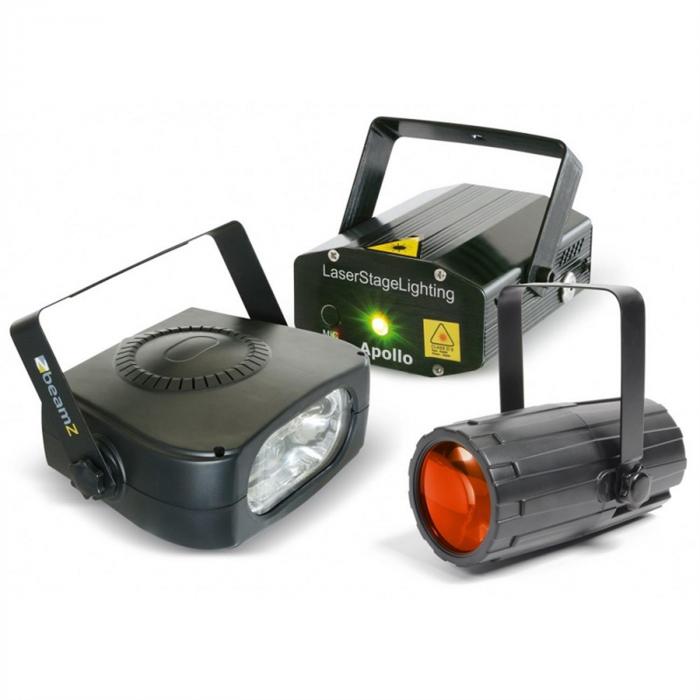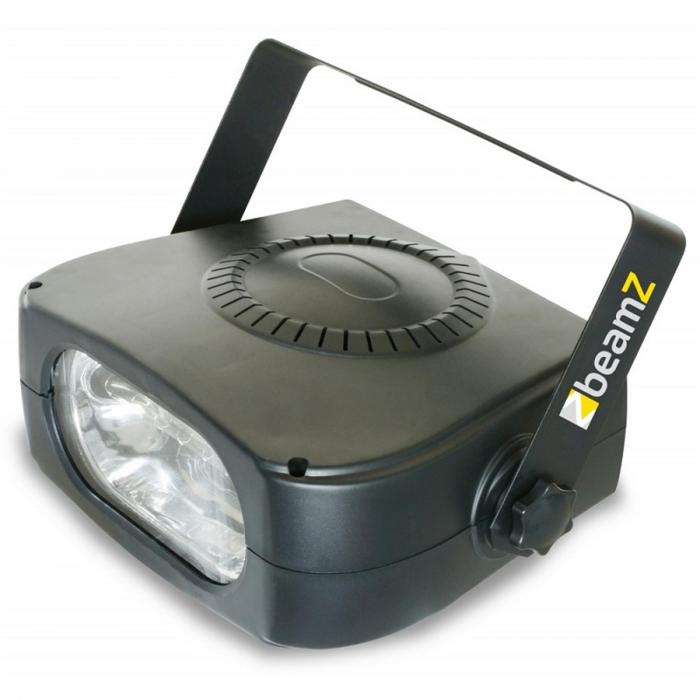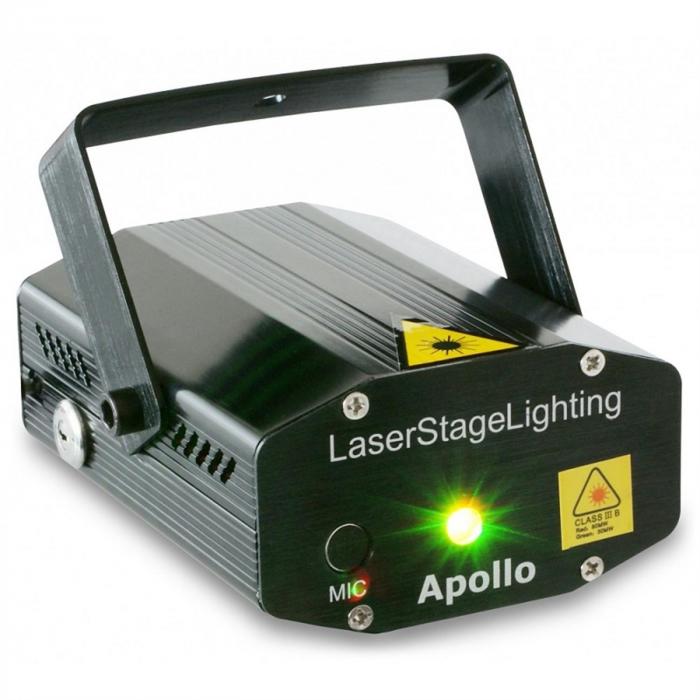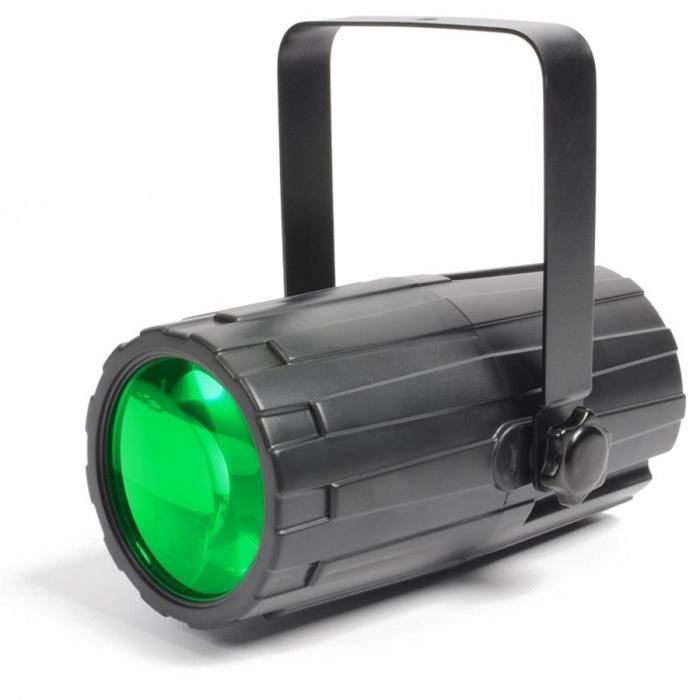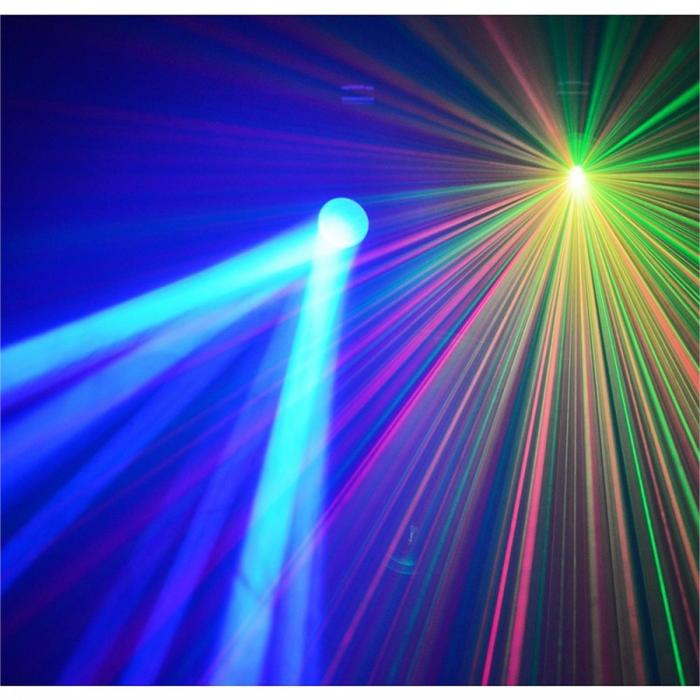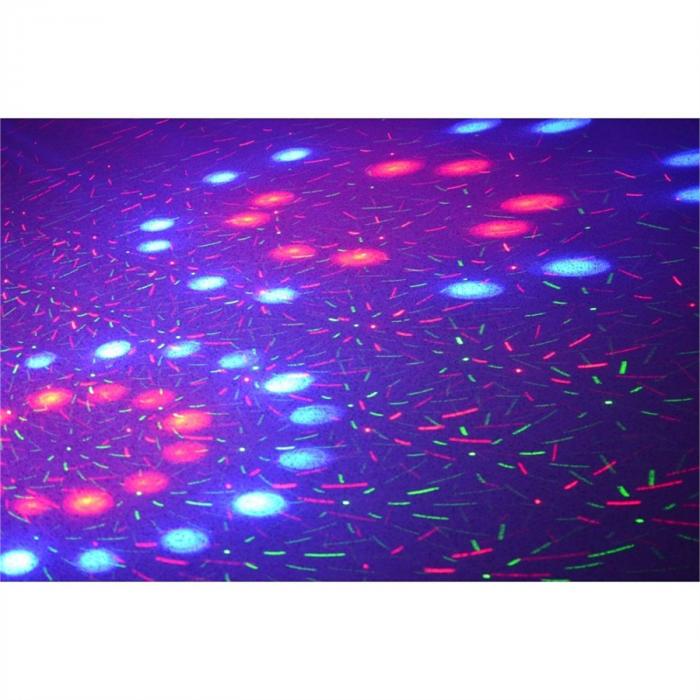 Item number: 10027507
Light Package 4 Light Effect Set
You save 16%
Delivery time: 3 - 5 workdays
Top features
Party lighting effects in a complete set
Apollo Multipoint effect laser
moonflower light effect machine
Shipping costs: from £ 0.00
The item is ready to ship and will be shipped immediately after receipt of payment.
You may change your order at any time.
Light Package 4 Disco Light Effects Set Spot Laser Strobe
Effective party lights and smoke machine in one set: moonflower light effect machine, Apollo Multipoint laser and Strobe150 Strobe Machine.
Sound active, luminous and colorful effects always match the beat of the party, and accentuated with a flickering strobe.
Suitable for wall, ceiling and tripod mounting at small to medium sized events.
For atmospheric light effects for your next party or event, choose the beamZ Light Package 4. It combines a moonflower lighting effect machine with an Apollo RG-multipoint laser and a Strobe150 Strobe Light. Together they provide you with a colorful and luminous light show to rock any party.
The Apollo Multipoint Mini-effect laser covers the dance floor with two lasers in red and green patterns, and brings movement to the hall with little effort. A built-in microphone allows for music-controlled operation, in which the laser stays in time with the beat and brightens the room. Or you can operate it in the automatic mode, in order to emphasize the color of your event. If necessary, the Apollo also features a switchable stroboscope function, that will bring more energy to the floor.
The beamZ moonflower light effect machines boast 60 LEDs on the RGBAW spectrum and are both competent workers, transforming the dance floor into a sea of lights from a selection of colors. With 20W, they are extremely economical in use, even if the party goes into the wee hours. The clear lights reach proper lighting levels and are even able to shine in brighter environments, such as at live events or on bowling lanes. In order for the Light Package 2 lights to work in unison, the moonflower light effect machines have a music controller that makes them sparkle to the rhythm of the music. Of course, the speed of the color pattern changes may also be adjusted individually.
No party that thinks anything of itself, does not require the flickering flashes of a strobe light to bring the blood of the dance crowd to the boil. The Beamz Strobe150 boasts a powerful 150W strobe that will heat up the dancefloor. The speed of the light flashes can be individually set via a rear control dial.
All units of the beamZ Light Package 4 are suitable for wall, ceiling or tripod mounting and, thanks to plug and play, are ready in no time for use.
Please note that laser radiation to the human eye and the skin can be very dangerous. Because of this, lasers are categorized into different so-called laser protection classes. The laser included here is in Class 3B and may be operated in Germany only by a laser safety officer. Here, the following laws and regulations of the trade associations are to be followed:
- DIN EN 60825-1
- Accident prevention regulations laser radiation BGV B2
- BG Information "laser equipment for shows and projection purposes" BGI 5007
- BG information "operation of laser devices" BGI 832
If you want to operate the unit in a country other than Germany, inform yourself about the respective applicable national regulations for operating lasers.
Product details
Top features:
Integrated music control or automatic mode
Speed of light effects can be individually adjusted
Switchable strobe
2 Laser Units: red (120mW, 650nm wavelength) and green (Laser 50mW, 532nm wavelength)
Laser with infinitely variable speed control
Laser radiation class: 3B
On/off switch on the rear panel
Comes with mini tripod
Suitable for wall, ceiling and stand mounting (mounting bracket available)
Properties:
Power: 150W
Infinitely variable flash speed
Integrated F3A fuse
Scope of delivery:
1 x laser effect (incl. adaptor and mini-tripod)
1 x lighting effects machines (incl. adaptor)
1 x Strobe Light
English manual (other languages: German, Dutch, French)
Dimensions:
Dimensions light effect machine: 20.5 x 18.5 x 14 cm (WxHxD)
Dimensions multipoint laser: 10.7 x 5.5 x 12.7 cm (WxHxD)
Dimensions Strobe Light: 27 x 9.5 x 21 cm (WxHxD)
Weight light effect machine: about 600g
Weight multipoint laser: about 500 g
Weight Fog Machine: about 1.6kg.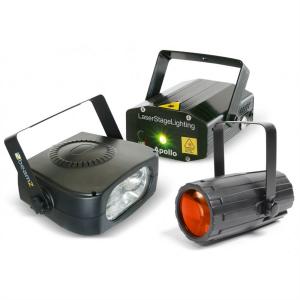 Light Package 4 Light Effect Set
Party lighting effects in a complete set
Apollo Multipoint effect laser
moonflower light effect machine
All purchases made between the 26th of October and the 31st of December can be returned till the 31st of January 2019.