Item number: 60002750
Rage 1500LED Fog Machine incl. Fog Fluid
Unfortunately, no articles are currently available
Top features
Full power: fog machine with 1500 watts and a tank volume of 3.5 litres
Brightly lit: 6 x 9 watt RGB LEDs in red, green and blue
Also included: 5 litres of fog fluid
Shipping costs: from £ 0.00
The item is ready to ship and will be shipped immediately after receipt of payment.
Rage 1500LED, Fog Machine, incl. Fog Fluid, LEDs, 1500W, 350m³ / min
Text für Setartikel..
Recommended area of application
Concerts
Dance school
Disco & Clubs
The 'Rage' series from beamZ offers high-quality effects machines at a top price! The beamZ Rage 1500LED fog machine is the ideal choice for medium to large events of all kinds.
Equipped with a 1500-watt thermostatically controlled heating element, the fog machine has an output volume of 350 m³ per minute. The spacious, colourfully illuminated tank with a volume of 3.5 litres ensures sufficient fog and atmosphere, even on long party nights. Also built in are 6 x 9 watt RGB LEDs, which make the dance floor shine in the colours red, green and blue and which can be controlled via a DMX interface with a total of 6 channels. Thanks to the fog fluid included in the scope of delivery, the Rage 1500LED is immediately ready for use. The fluid is made from a water base, which means that it leaves no residue and is toxicologically harmless. The fog machine is conveniently operated via wireless or simply by cable remote control with a length of three metres. The heating time is only 4 minutes, with only 1 minute required for reheating. Thanks to the robust metal housing, the Rage 1500LED fog machine is ideally suited for all events and open-air events.
Powerful and quickly ready for use: the Rage 1500LED fog machine from beamZ.
Set consists of
Rage 1500 LED Fog Machine 6 x 9W RGB LED 1500W 350m³ / min 3.5l Tank
Item number: 10034308
Included quantity: 1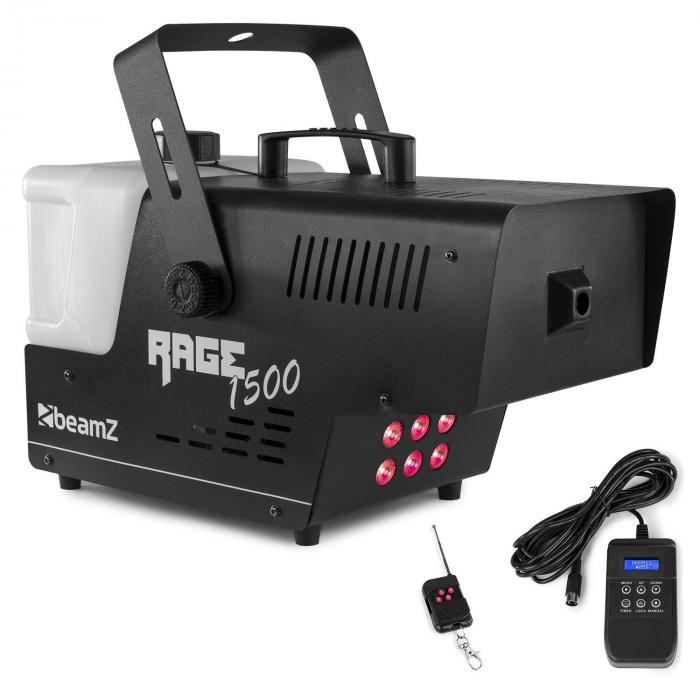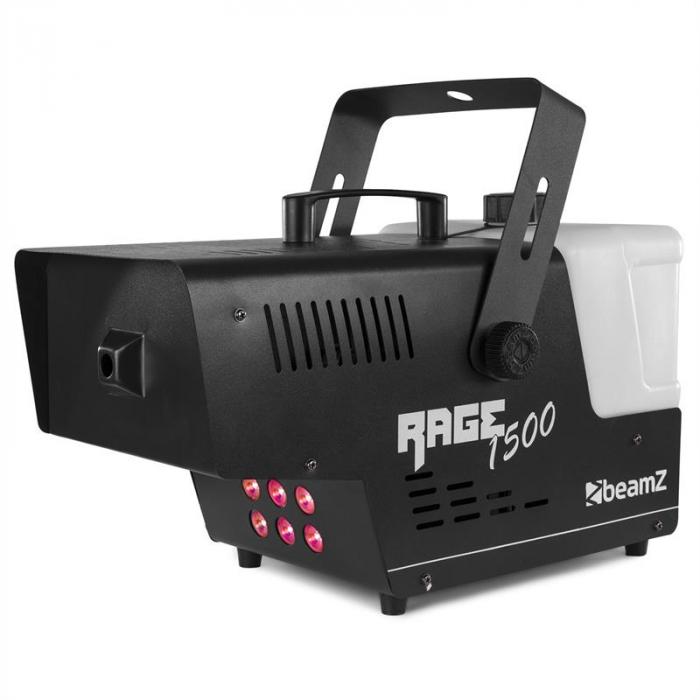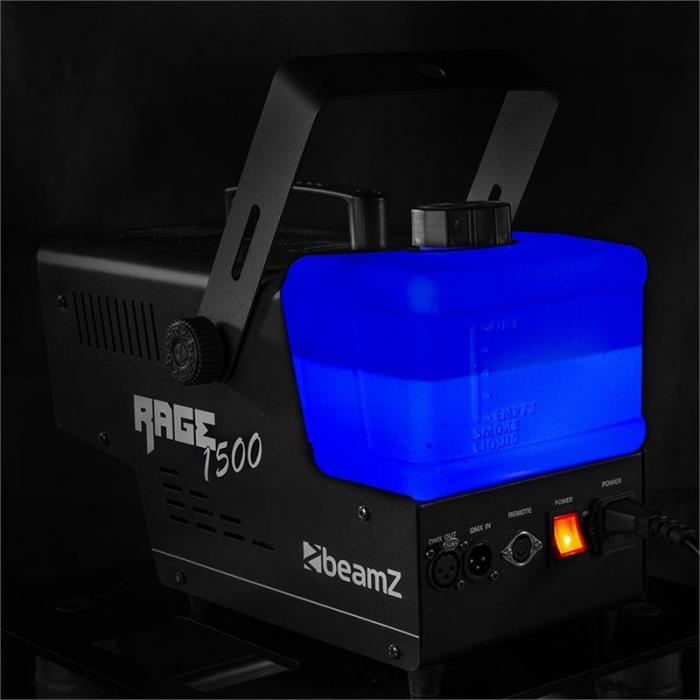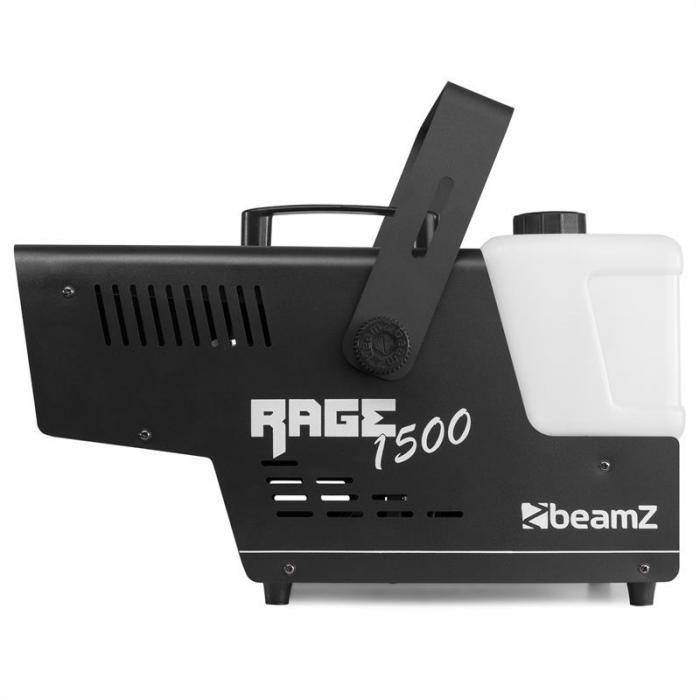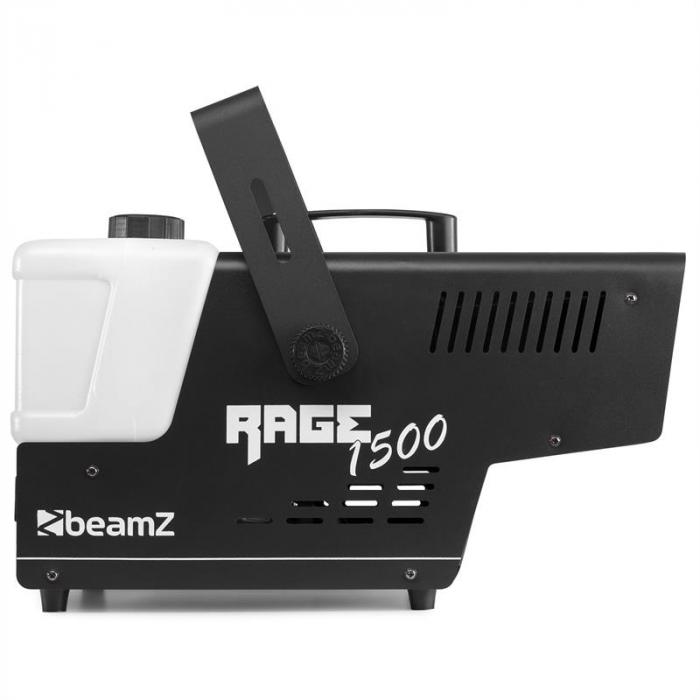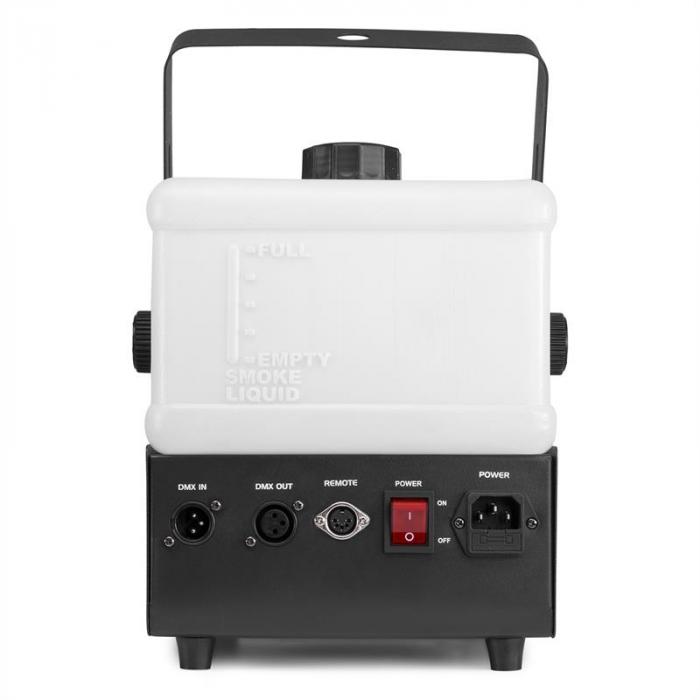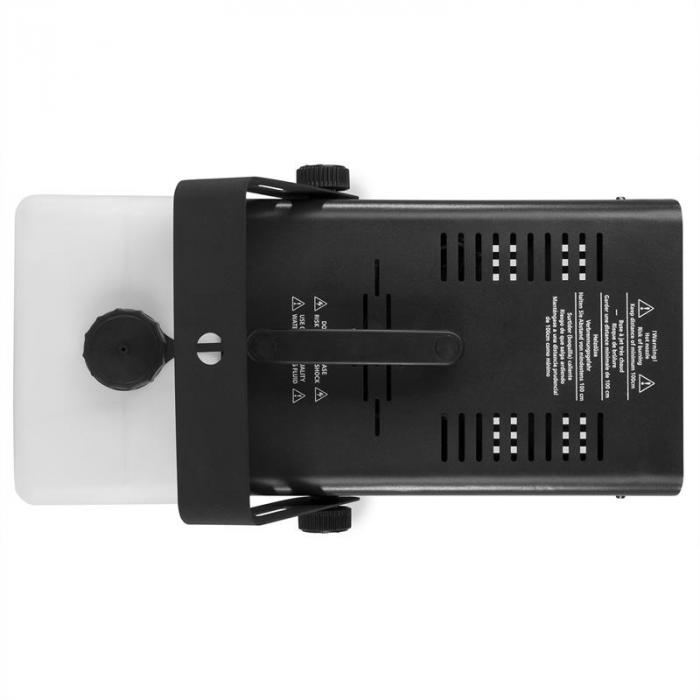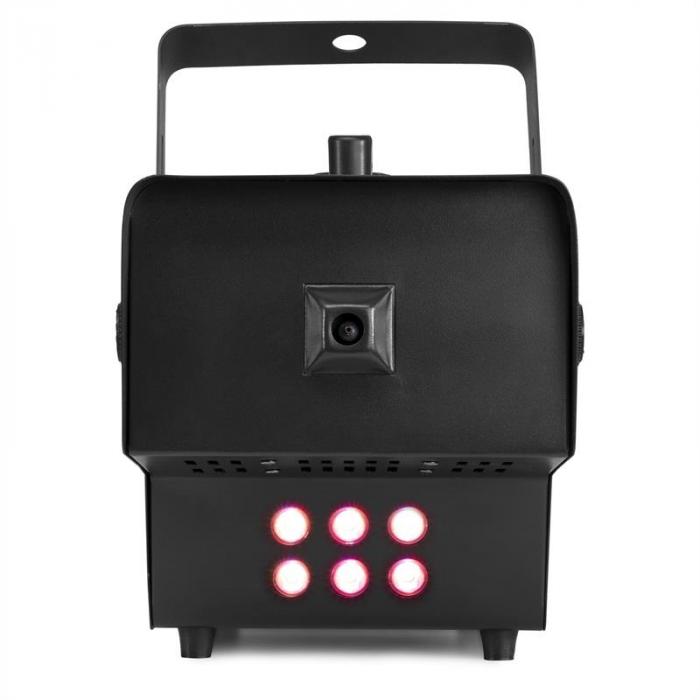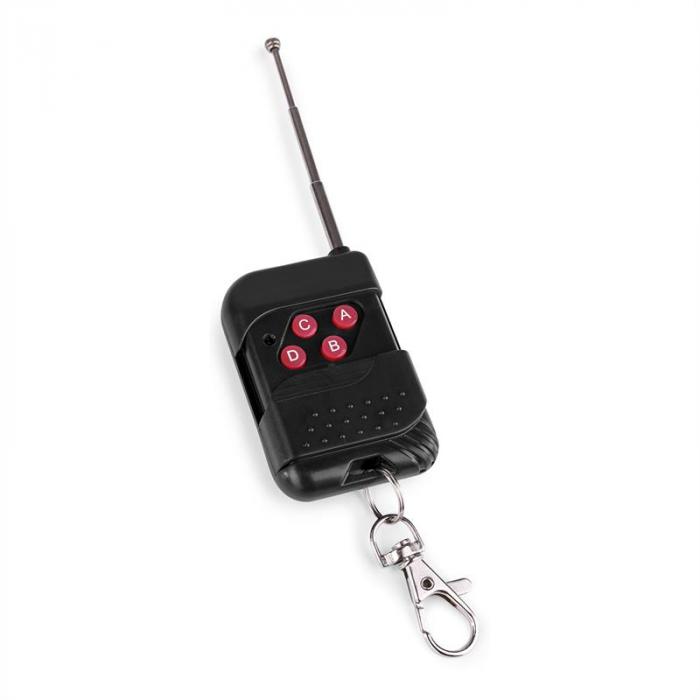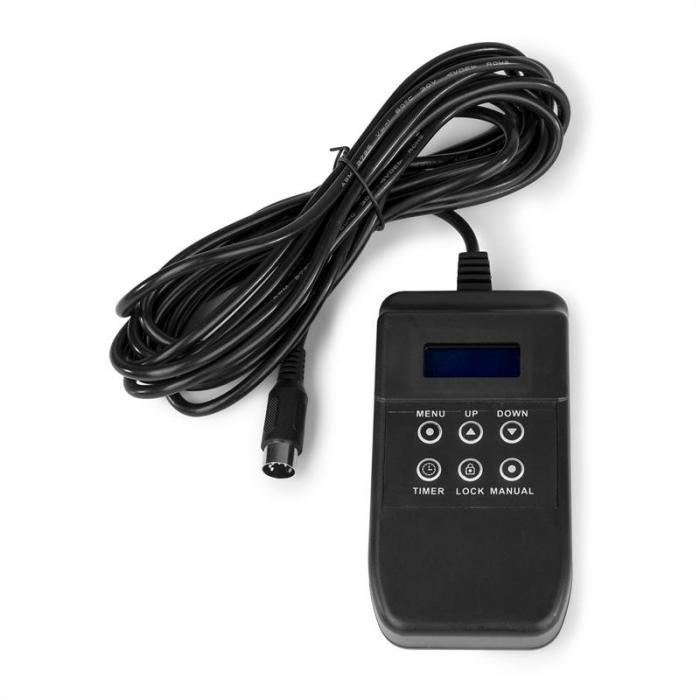 Top features:
Full power: fog machine with 1500 watts and a tank volume of 3.5 litres
Brightly lit: 6 x 9 Watt RGB LEDs in the colours red, green and blue
Strong performance: enormous output volume of 350 m³ per minute
Ready for use: heating time of only 4 minutes and reheating time of 1 minute
Simple operation: comfortable control with radio or cable remote control
Properties:
Connections: 1 x XLR male (DMX-In), 1 x XLR female (DMX-Out), 1 x wired remote
Power: 1500 watts
6 x 9 Watt LEDs in the colours red, green and blue
Thermostatically controlled heating element
DMX control via 6 channels
Heating time: 4 minutes
Reheating time: 1 minute
Tank volume: 3.5 litres
Cable remote control with approx. 3 m length
Radio remote control
Built-in mounting bracket
Power supply: 220-240 V ~ 50/60 Hz
Dimensions:
Dimensions: approx. 25.5 x 28.5 x 45 cm (WxHxD)
Weight: approx. 5.6 kg
Fog Fluid 5L ECO Fog Oil Green
Item number: 10028257
Included quantity: 1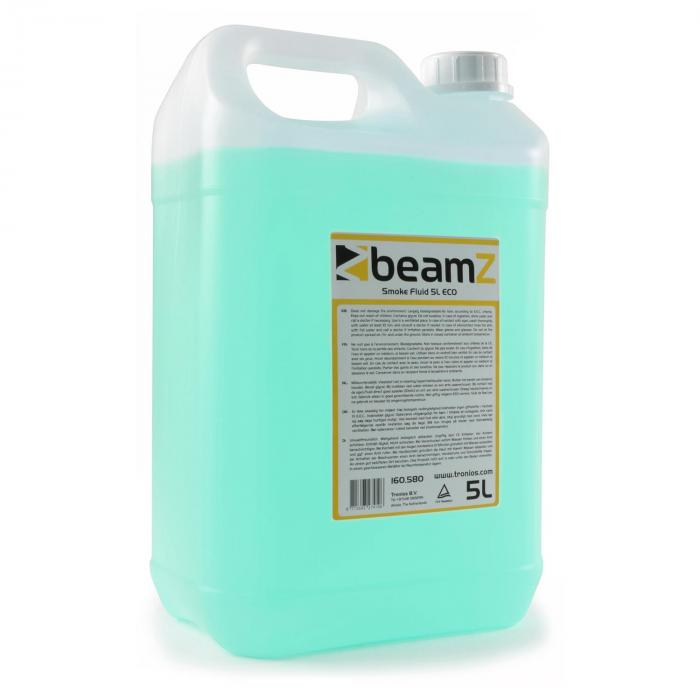 Top features:
High-quality and environmentally-friendly water-based fog fluid
For medium density fog
Toxicologically harmless: does not contain any harmful ingredients
Leaves no residue
Ready for use
Properties:
Suitable for all beamZ fog machines
ECO: biodegradable and environmentally friendly
Odourless
Protects the fogger from contamination
Canister with 5 litres
Colour of fluid: green
Rage 1500LED Fog Machine incl. Fog Fluid
Full power: fog machine with 1500 watts and a tank volume of 3.5 litres
Brightly lit: 6 x 9 watt RGB LEDs in red, green and blue
Also included: 5 litres of fog fluid