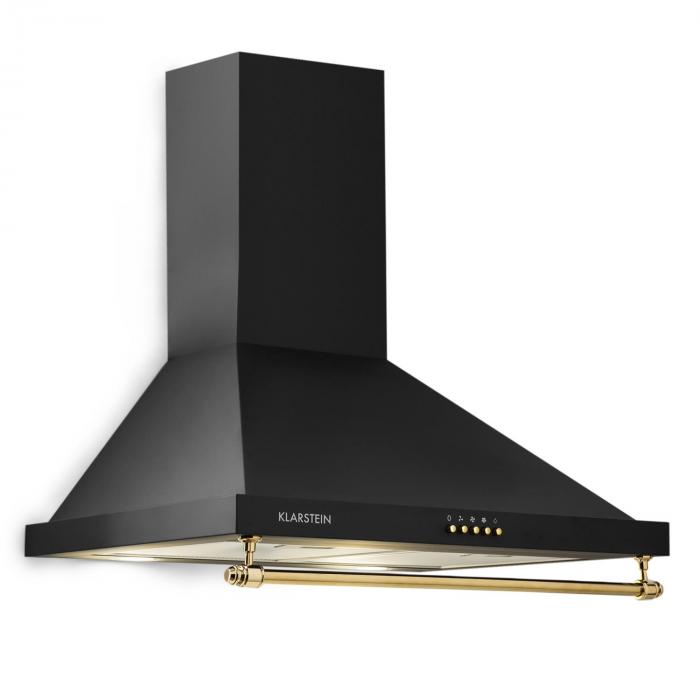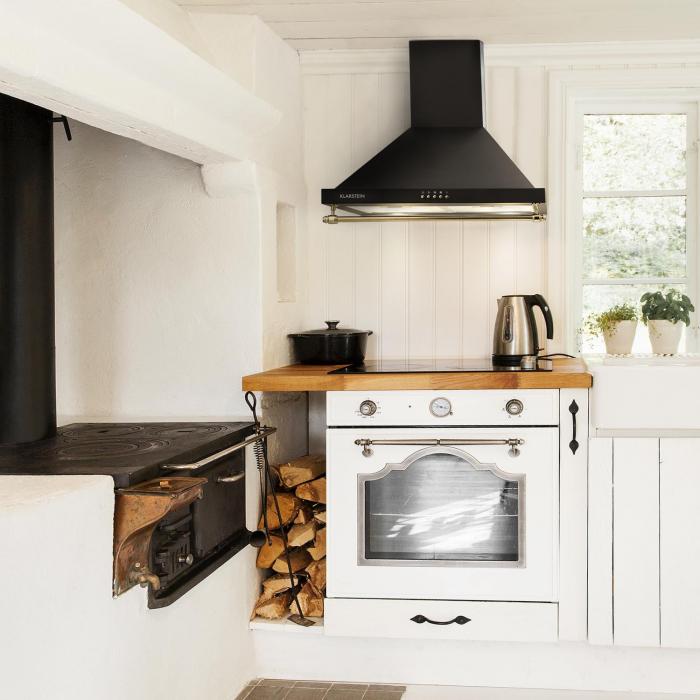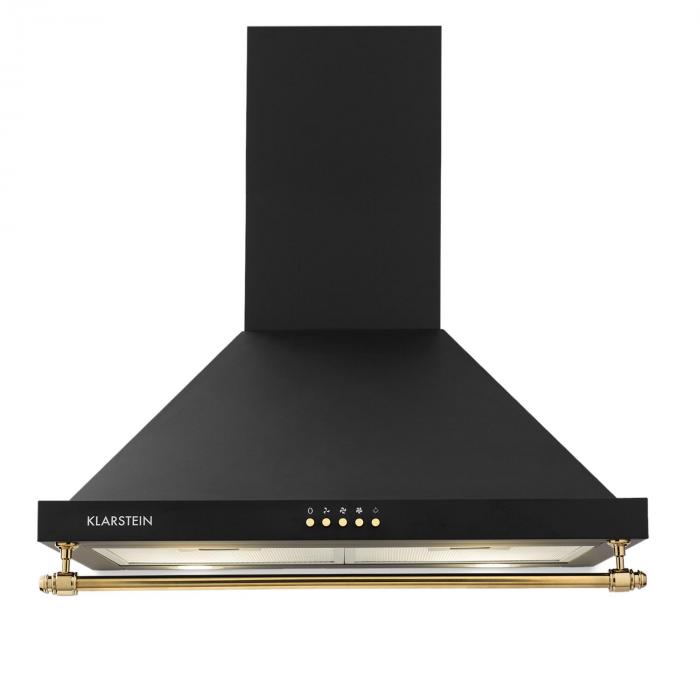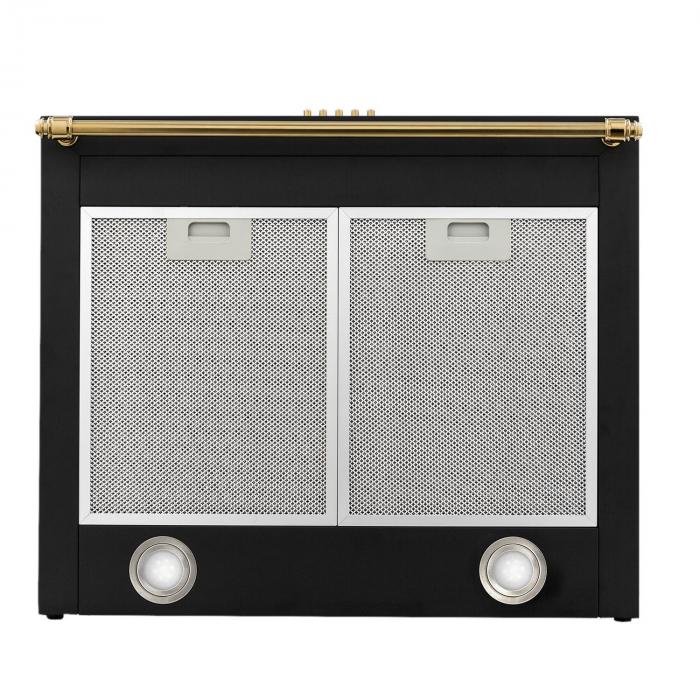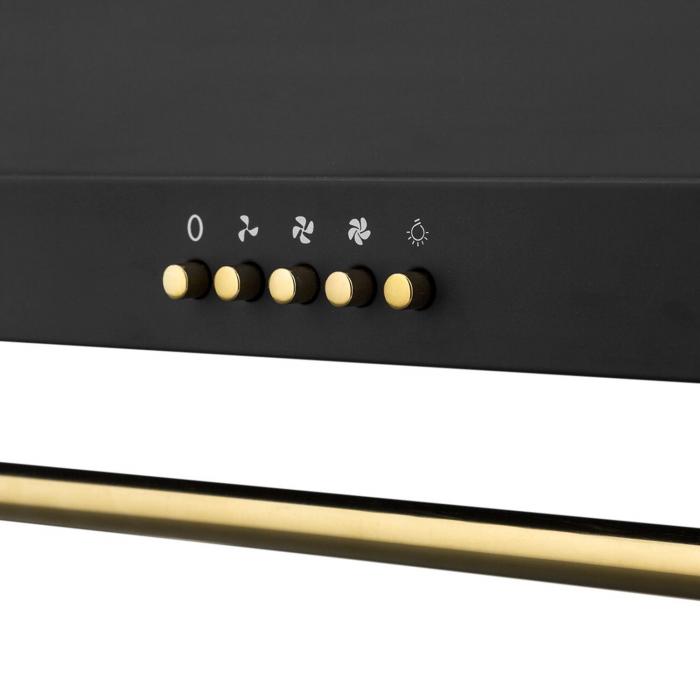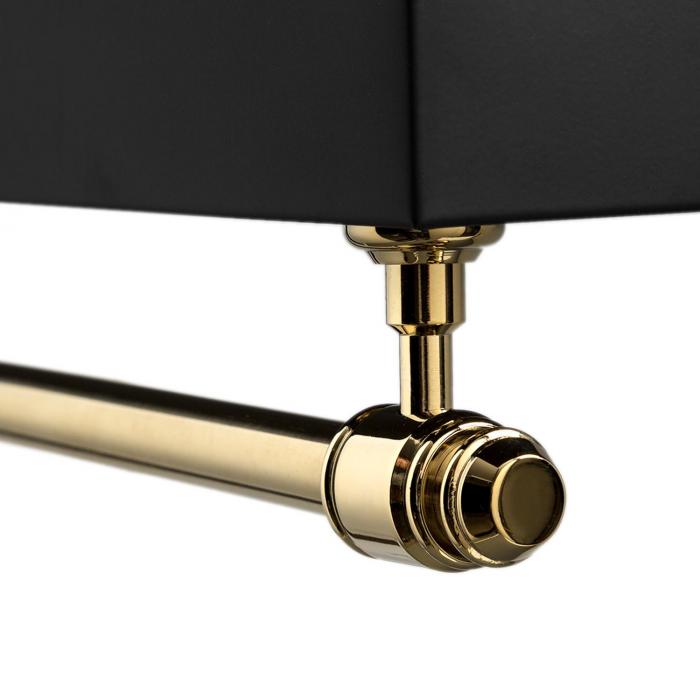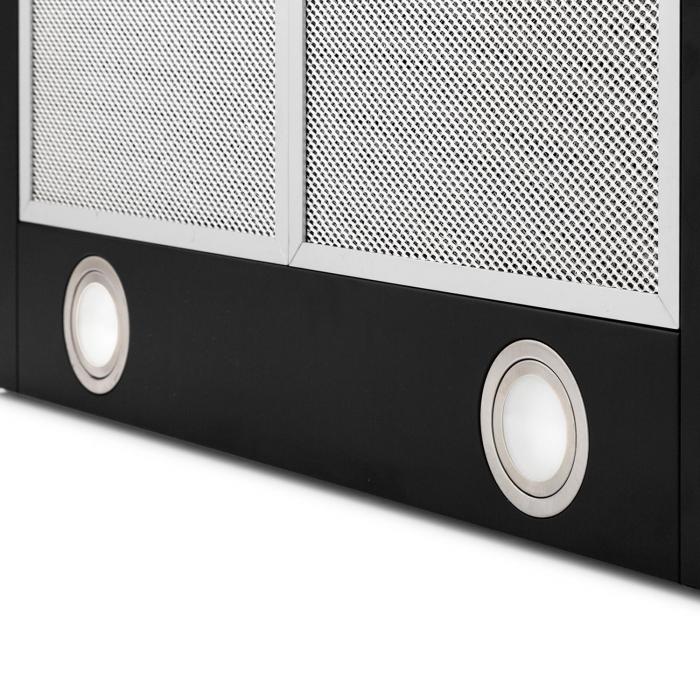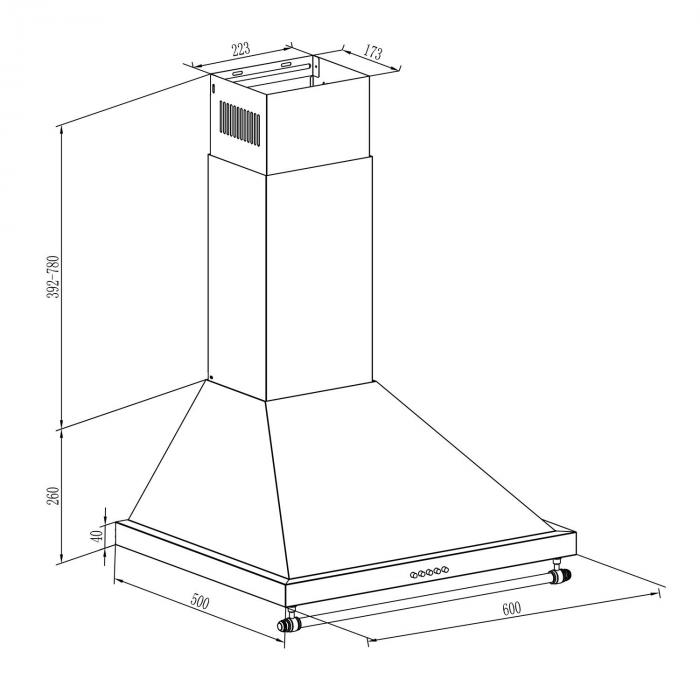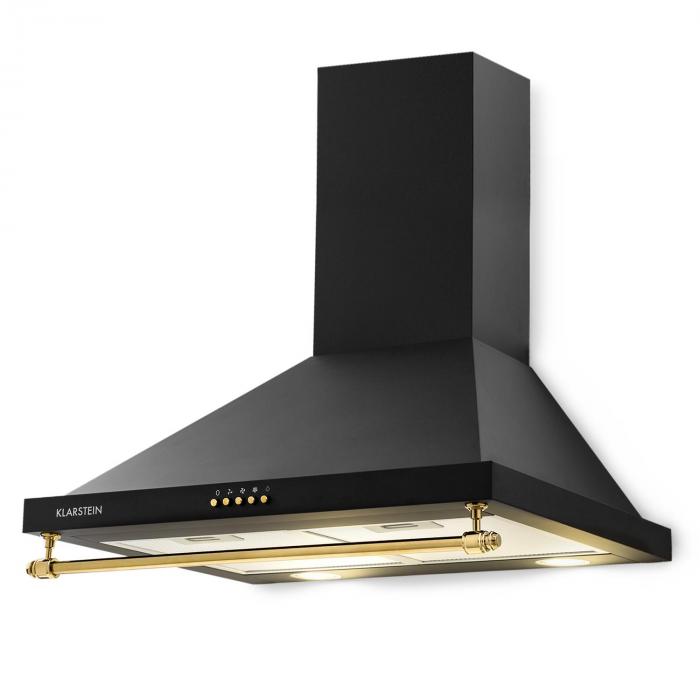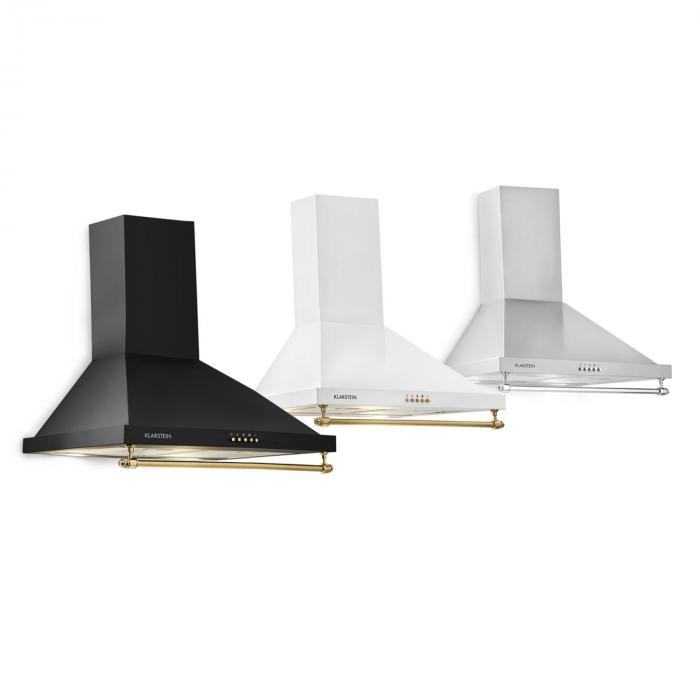 Manual
Item number: 10031992
Montblanc 60 Cooker Hood
You save 47%
Delivery time: 3 - 5 workdays
Top features
Powerful: 60 cm wall-mounted cooker hood with maximum extract air performance of up to 610 m³/hr in 3 settings
Perfect view: optional LED hob lighting
Elegant: stainless steel casing with extendalbe chimney and rail
Also available as B stock
Shipping costs: from £ 0.00
The item is ready to ship and will be shipped immediately after receipt of payment.
You may change your order at any time.
Montblanc Cooker Hood 610m³/h 165W2x1,5W LEDRail Black
Powerful 60 cm extract air cooker hood for the elimination of cooking vapours with a circulation rate of up to 610 m³ per hour.
Fan output 3-speed settable, optional hob lighting and efficient continuous operation at 165 W motor output and energy efficiency class A.
Stainless steel casing with two-piece chimney and rail for convenient and stylish hanging of cooking utensils.
At the peak of performance: The Klarstein Montblanc cooker hood elimitates cooking odours in no time.
Not quite mountain air, but close. With the Klarstein Montblanc cooker hood vapor and exhalation disappear faster than pots can generate them. 165 W of motor output scoop up to 610 m³ of vapor per hour through the exhaust hose at 3 ventilation levels. This makes for a clear view in your kitchen at all times. The optional LED hob lighting provides even better vision for working at the stove and grants nosy Parkers enlightening peaks into skillets and saucepans. At a compact width of 60 cm the hood is perfectly suitable for small to mid-size kitchens. The two-piece chimney conceals the exhaust hose perfectly and can bridge flexible heights from 40 to 75 cm. An attractive rail at the bottom of the hood serves as storage for pot holders, spatulas or ladles.
The Klarstein Montblanc wall-mounted cooker hood reperesents the epitome of technology and design: it eliminates vapor powerfully and adds an air of elegance to your kitchen.
The cooker hood is convertible to recirculation operation with the aid of two active carbon filters (item 10030983).
User manual PDF
Product details
Top features:
For small to medium hobs: 60 cm wall-mounted cooker hood for extract air operation
Powerful: maximum exhaust air power up to 610 m³/hr in 3 settings
Perfect view: optional LED hob lighting
Elegant: stainless steel case with extendable chimney and railing
Kitchen rail: for stylish storage of potholders and cooking utensils
Properties:
Efficient at only 165 W power input and energy-efficiency class A
Outfitted for extract air operation, conversion to recirculation possible
Aluminum grease filter, dishwasher-safe
LED lighting (2 x 1.5 Watts/ 41 Lux)
Assembly kit with wall mounts, dowels and screws
Exhaust hose (∅ 15 cm / length 1.5 m) included
2-piece chimney cover at 40 cm height each
Power supply: 220-240 V~| 50/60 Hz
Scope of delivery:
1 x unit
2 x chimney cover
1 x exhaust hose
1 x assembly kit
English instruction manual(other languages: German)
Dimensions:
Measurements (hood without chimney): approx. 60 x 32 x 50 cm (WxHxD)
Measurements (chimney per part): approx. 22 x 40 x 17 cm (WxHxD)
Diameter exhaust hose: 150 mm & 153 mm (∅)
Length electrical cord: approx. 1.6 m
Weight: approx. 7.1 kg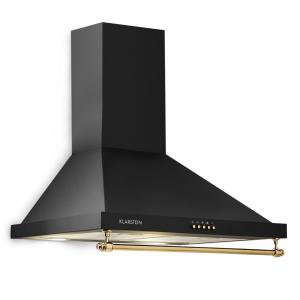 Montblanc 60 Cooker Hood
Powerful: 60 cm wall-mounted cooker hood with maximum extract air performance of up to 610 m³/hr in 3 settings
Perfect view: optional LED hob lighting
Elegant: stainless steel casing with extendalbe chimney and rail
All purchases made between the 26th of October and the 31st of December can be returned till the 31st of January 2019.
Save with our sets: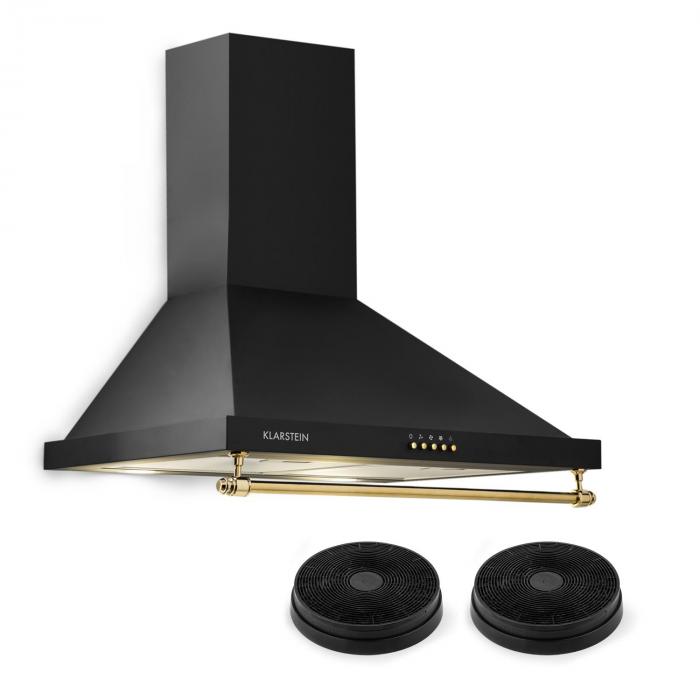 You may change your order at any time.