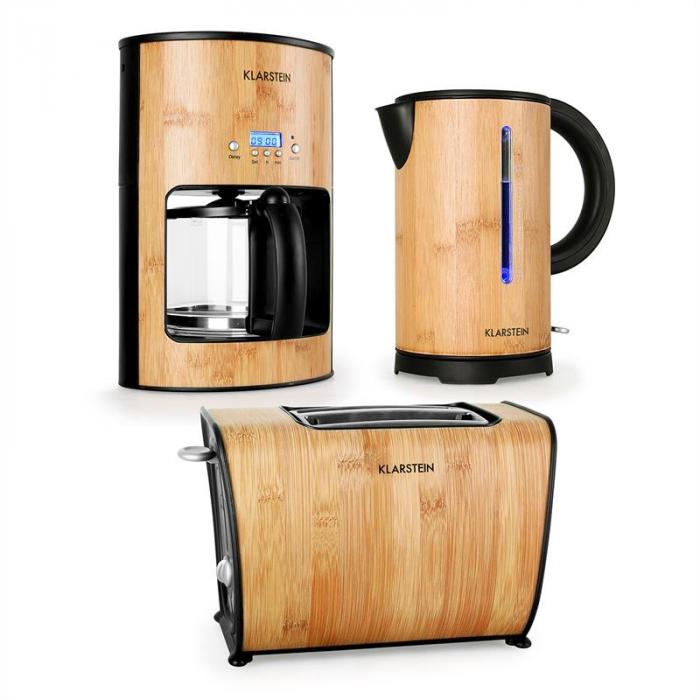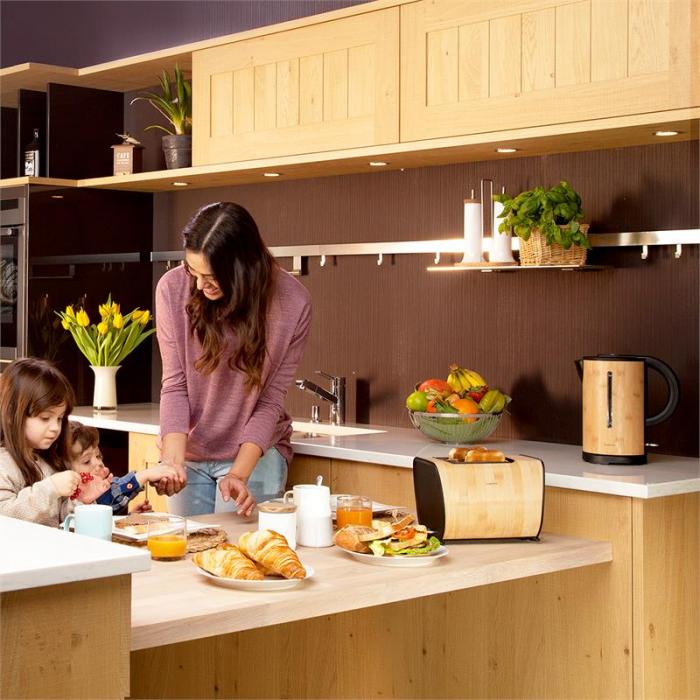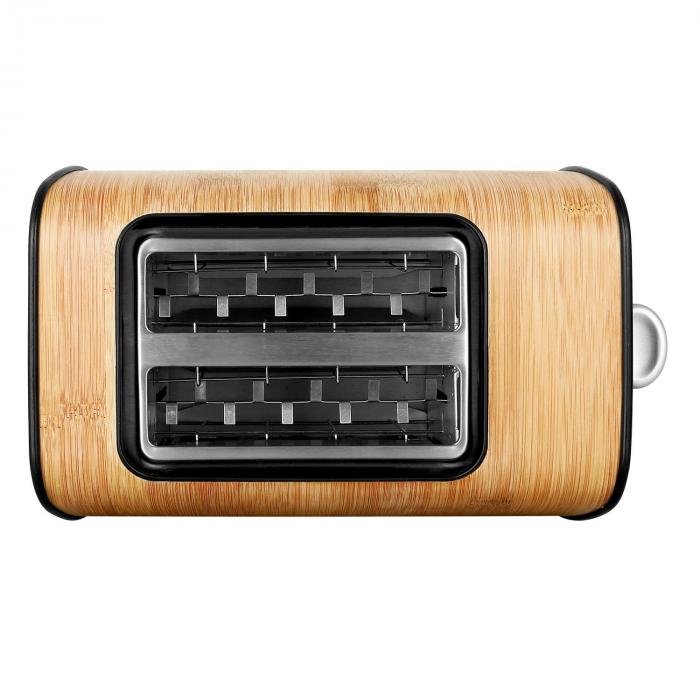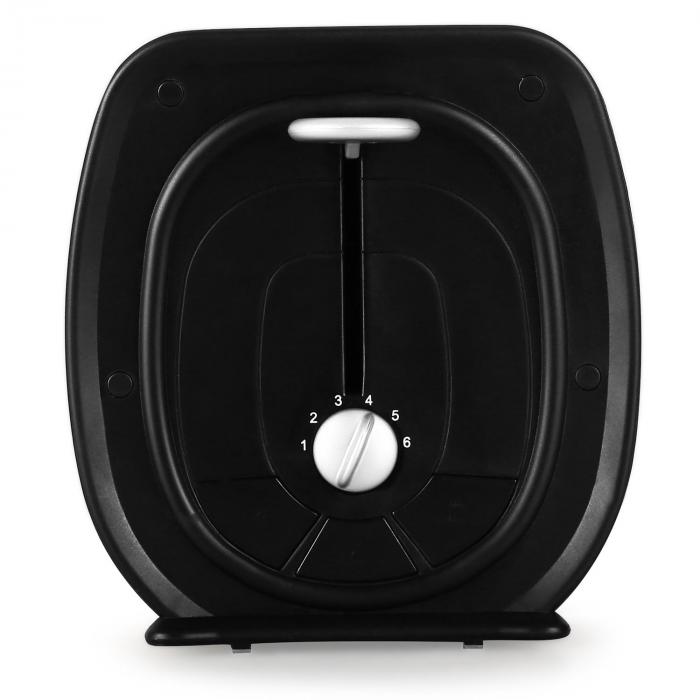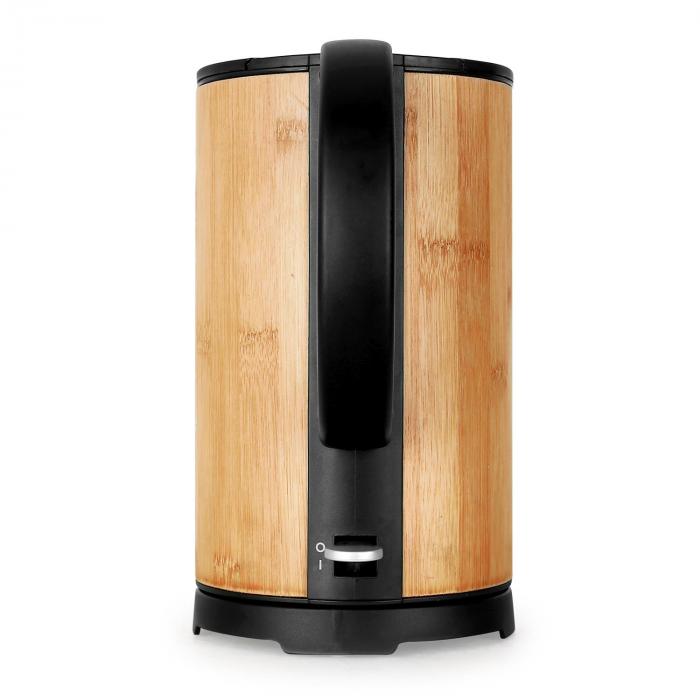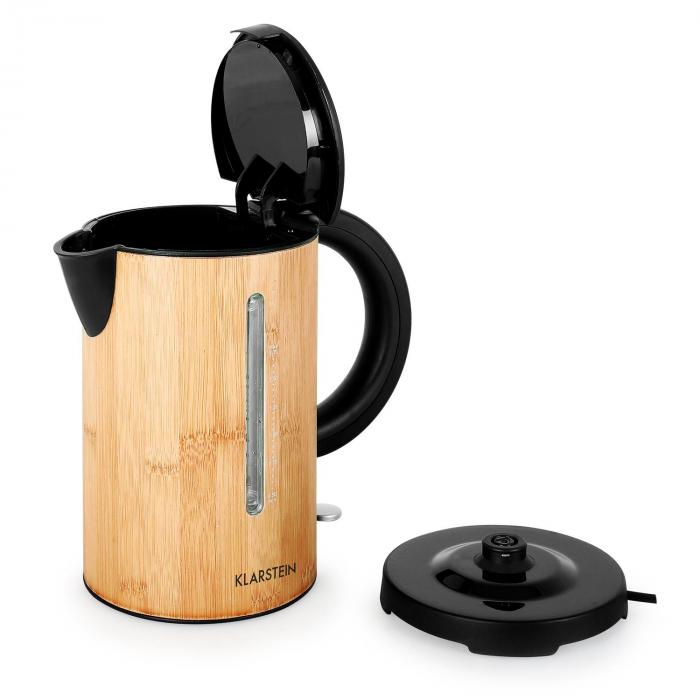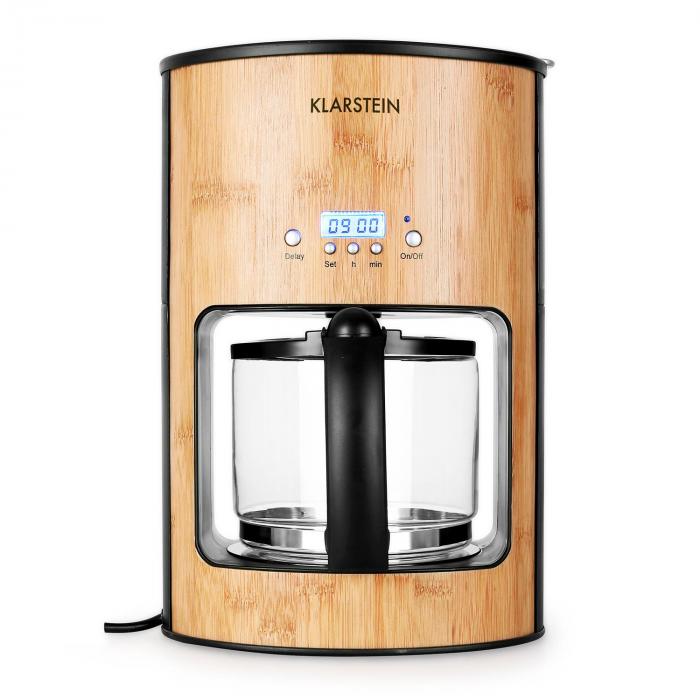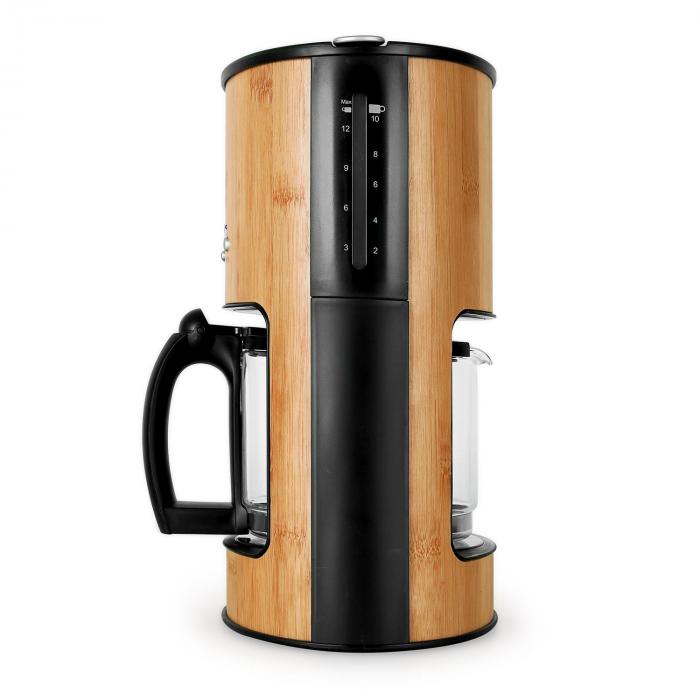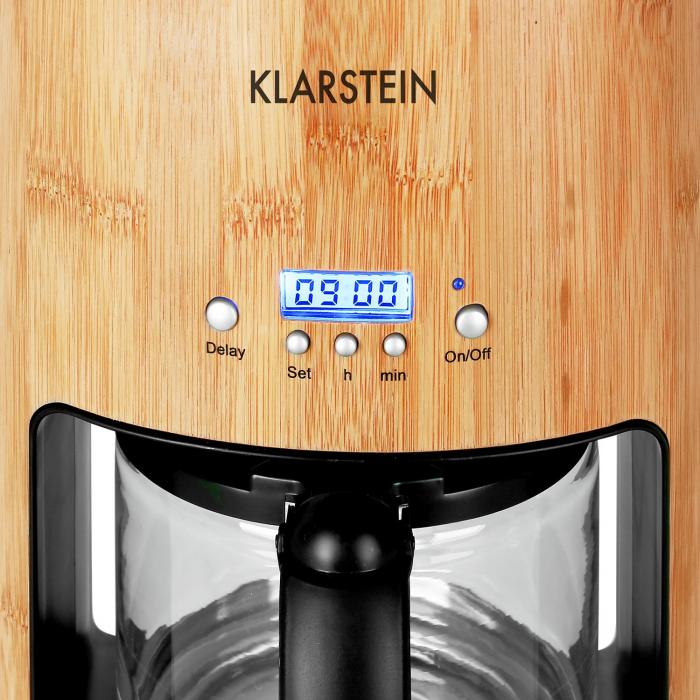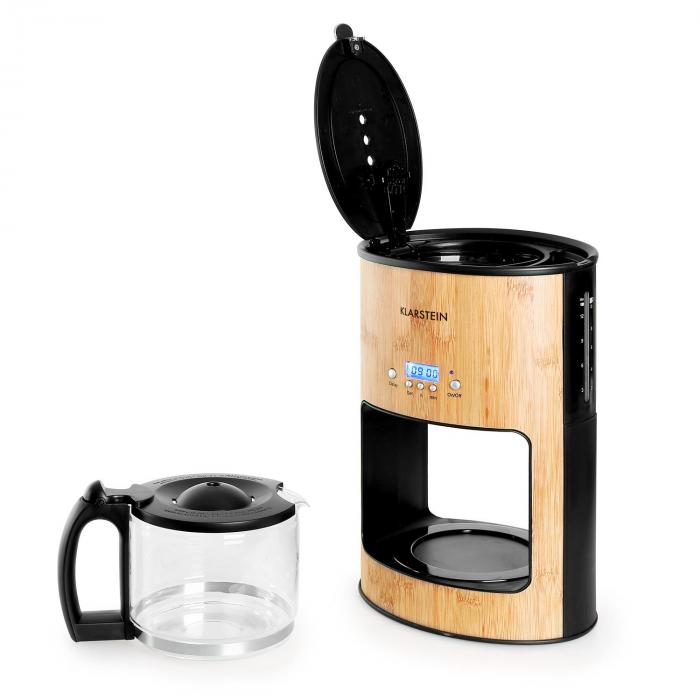 Item number: 60000795
Bamboo Garden Breakfast Set
You save 7%
Delivery time: 3 - 5 workdays
Top features
Breakfast set – features a coffee machine, kettle andtoaster
1080W coffee machine with 1.25-litre volume – for 10-12 cups
2200W kettle with 1.7-litre volume
Shipping costs: from £ 0.00
The item is ready to ship and will be shipped immediately after receipt of payment.
You may change your order at any time.
Bamboo Garden Breakfast Set
Text für Setartikel..
The Bamboo Garden breakfast set is the perfect all-roundpackage for single and multi-person households.
Exclusive bamboo design.
The Klarstein Bamboo Garden breakfast set brings the charmof a Japanese zen garden to your breakfast table. Its bamboo design is a trulyelegant feature – one that is guaranteed to capture you with its balance and beauty.
Featuring a coffee machine, kettle and 2-slot toaster, theset sits right at the heart of your morning routine.
Equipped with 1080W output and a 1.25-litre water tank, the BambooGarden coffee machine can brew up to 12 cups of aromatic filter coffee in justa short amount of time – the perfect start to the day. Thanks to its reusablepermanent filter, you have no need to keep buying paper filters. Though themachine does accommodate this type of filter if preferred. The warming plateensures that your coffee always stays at the right temperature, ready to beenjoyed.
The cordless kettle from the Klarstein Bamboo Garden serieslets you prepare hot drinks to go with your breakfast. Thanks to its 2200Wpower, you can prepare tea and similar drinks in the shortest amount of time.With a volume of 1.7 litres, the kettle is perfect for both small and largehouseholds. You can also view the water level at any time via the window onboth sides of the kettle.
With the Klarstein Bamboo Garden toaster, you can enjoygolden-brown toast at any time of the day. Two slices of bread can be easilytoasted to your desired amount with the help of the six separate browninglevels. Its defrost and warm-up functions make the Klarstein suitable for muchmore than just toast. To round things off, the toaster's function keys featurediscreet, blue LED illumination.
Set consists of
Bamboo Garden Coffee Maker 1080W 1.25L Timer
Item number: 10012349
Included quantity: 1
Selected reviews from the German press
Top features:
Coffee maker with 1080W power
1.25 litre tank capacity - for 10-12 cups
Built-in timer - time for precise, fresh coffee
Supplied with glass pot and washable permanent filter
Housing covered with real bamboo
Properties:
Drip shield
Hot plate
Removable filter holder
Time display
Off switch
Non-slip feet
Control indicator
LCD display
Power supply: 220-240V, 50 Hz
Dimensions:
Coffee maker: 22.5 x 33.1 x 16.5 cm (WxHxD)
Coffee pot: 14 x 13.5 x 21 cm (WxHxD)
Coffee maker weight: about 1.5 kg
Coffee pot weight: approx 0.34 kg
Bamboo Garden Cordless Kettle 2200W 1.7 Litre
Item number: 10012348
Included quantity: 1
Top features:
Cordless kettle with 360 ° connector
2200W power
1.7-litre capacity
Cool-touch handle
Blue LED illumination of the viewing window
Housing covered with real bamboo
Properties:
Small footprint
Concealed heating element made of stainless steel
Removable, washable limescale filter
Locked safety hinged lid
Base station with cord storage
On and off switch
Automatic and manual shutdown
Boil-dry protection
Overheating protection
Power supply: 220-240V, 50Hz
Dimensions:
Footprint: 16 cm Ø
Height: 26.5 cm
Weight: 1.07 kg
Bamboo Garden 2-slice Toaster 870W
Item number: 10012347
Included quantity: 1
Top features:
2-slice toaster with 870W power
Defrost function
Reheat function
Blue LED lighting - backlit function keys
Housing covered with real bamboo
Properties:
6-stage adjustable browning setting
3.5 cm wide slots with variable-width Slots
Pull-out crumb tray
Manual and automatic switch-off - cancel function
Bottom-side cable rewind
Locked safety hinged lid
Non-slip rubber feet
Power supply: 220-240V, 50Hz
Dimensions:
29 x 18.3 x 17 cm (WxHxD)
Weight: 1.2 kg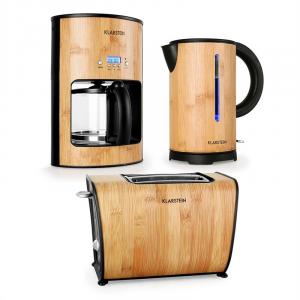 Bamboo Garden Breakfast Set
Breakfast set – features a coffee machine, kettle andtoaster
1080W coffee machine with 1.25-litre volume – for 10-12 cups
2200W kettle with 1.7-litre volume
All purchases made between the 26th of October and the 31st of December can be returned till the 31st of January 2019.