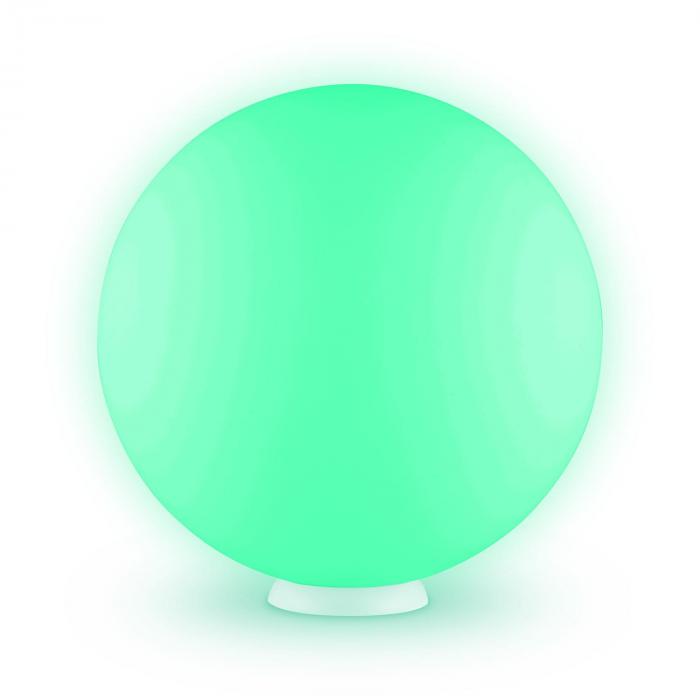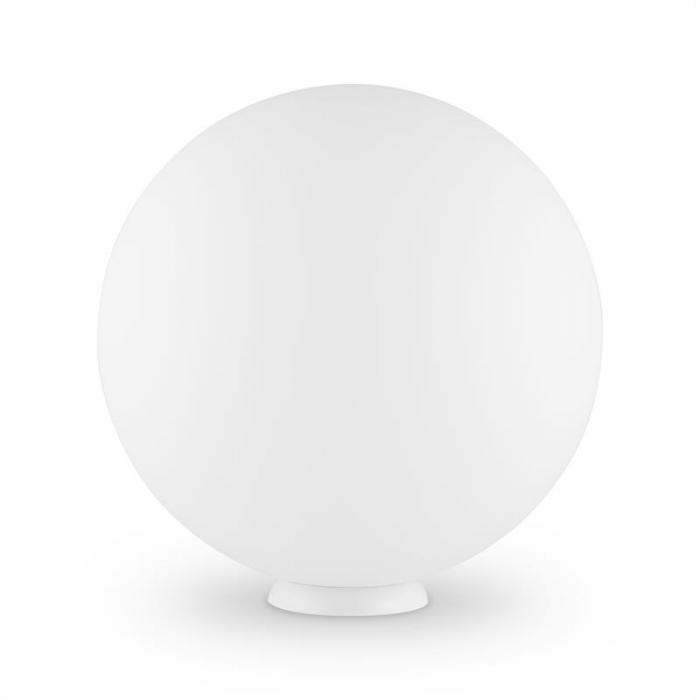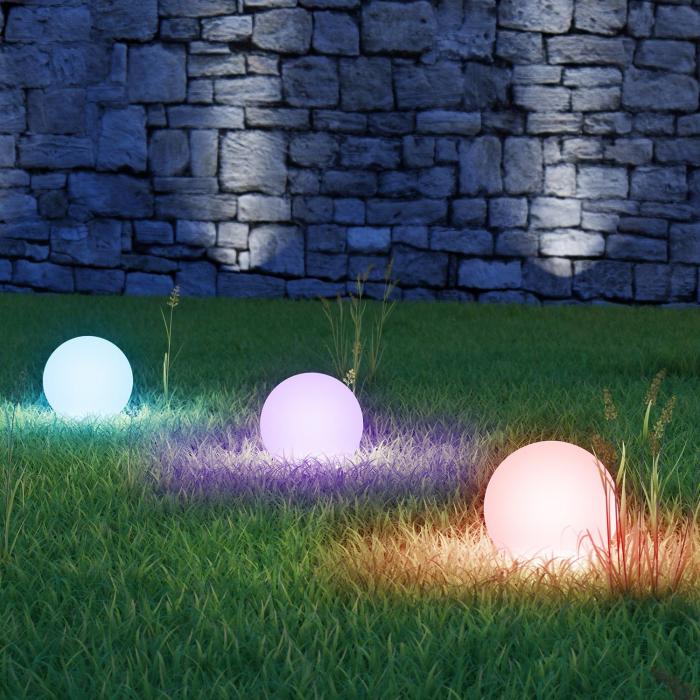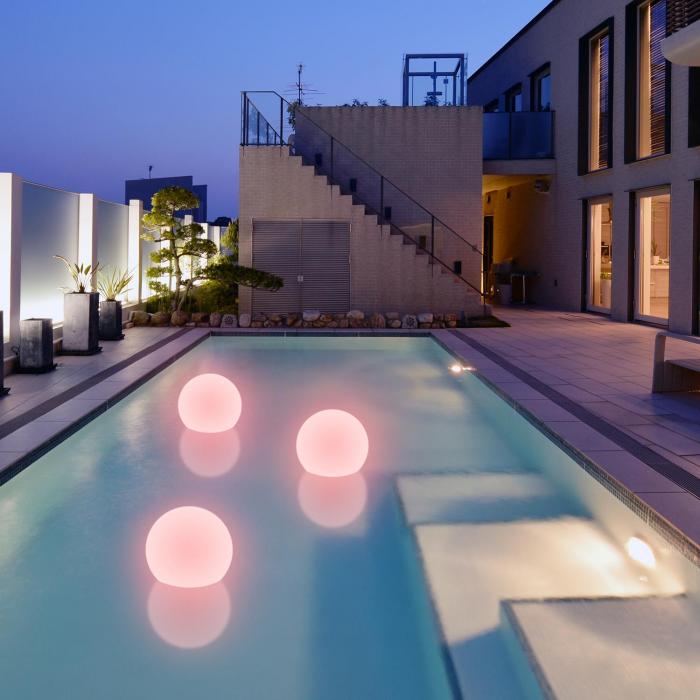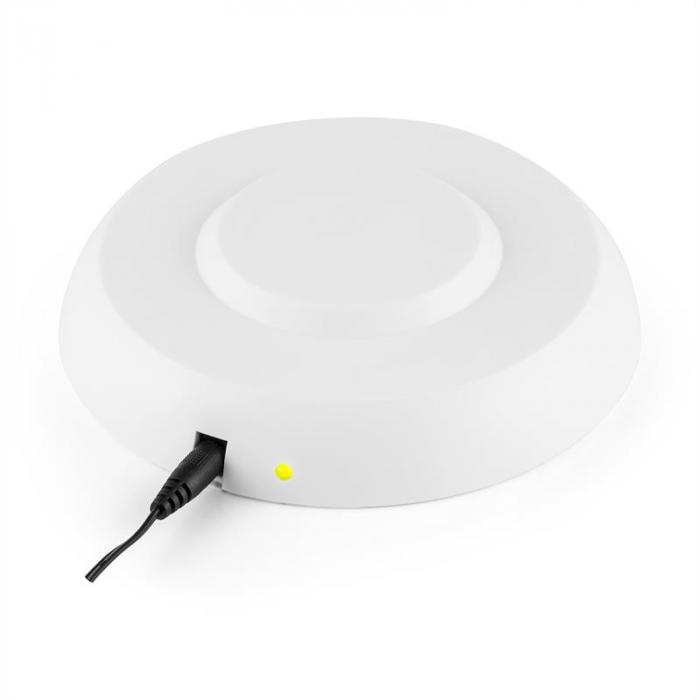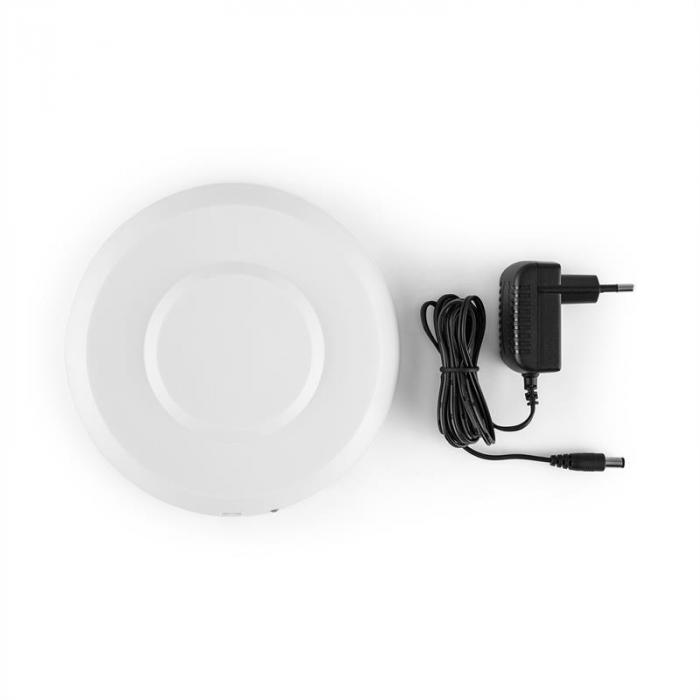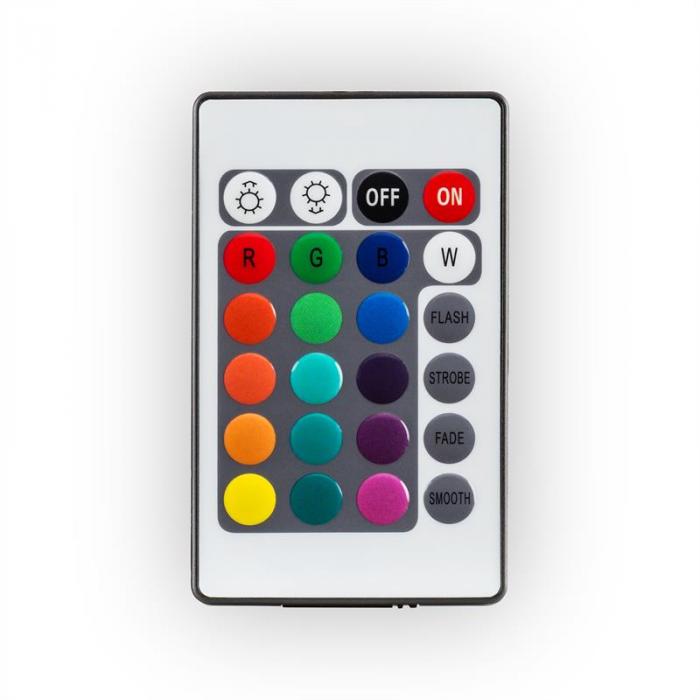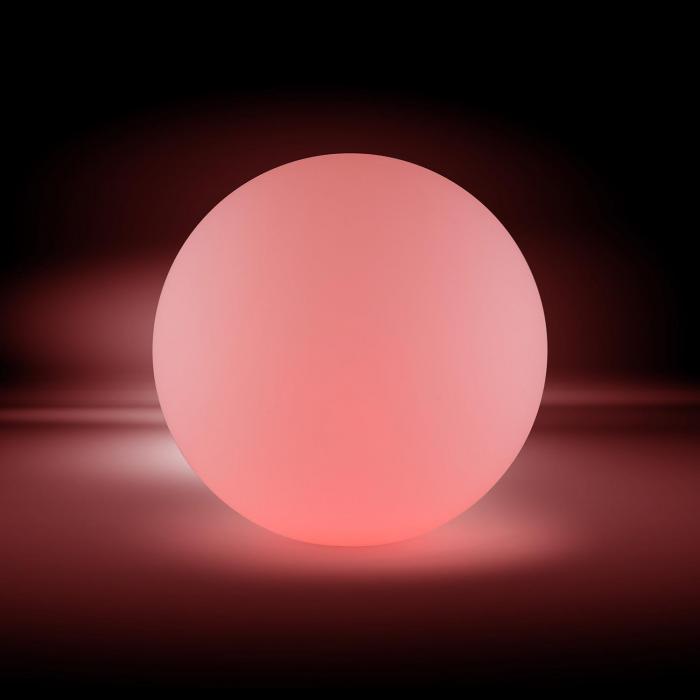 Manual
Item number: 10028972
Loomy LED Floating Ball
You save 30%
Delivery time: 3 - 5 workdays
Top features
Floatable luminous cube
16 colored LEDs in the RGB color spectrum
4 light change modes
Shipping costs: from £ 0.00
The item is ready to ship and will be shipped immediately after receipt of payment.
You may change your order at any time.
Loomy LED Floating Ball 50cm Sphere Lamp 16 LED RGB Battery
With the Loomy light ball from Blumfeldt, apartments, gardens and pools will glow with an impressive, atmospheric ambient lighting. No matter what your favorite color is, the Loomy has got it. You can enable the 16-color LEDs either in parking light mode or use one of four color changing modes to allow the ball to glow. An additional dimmer function further increases the possible variance and the ambience effect - from a romantic glow through to radiant lights, you have four levels of brightness to choose from.
The 50 cm diameter light ball is completely waterproof and floatable thanks to IP68 protection, making it wonderfully suitable for decorative illumination of garden ponds or swimming pools. A particular appeal of the Blumfeldt Loomy are its four light changing modes. So with the Smooth function it can crossfade smoothly from one color to the next. Or with the flash feature all the colors light up brightly in succession. The strobe function allows the LEDs to flicker rapidly and the fade mode allows them to shine brightly and then very slowly hide away. With these the light cube can provide just the right light for every occasion, whether at a sparkling pool party, a convivial family celebration or a romantic candlelight dinner for two. Of course, the ambient lighting is also ideal as part of a Christmas decoration.
The power of the Loomy Light Ball comes- without cables or solar panels- from an integrated 2400mAh battery. The lithium-ion battery is charged with a separate induction charging station. A full charge allows the Loomy- depending on the operating mode- to light for 5 to 15 hours. For simple operation, especially if it is used as decorative lighting in hard to reach areas, the Blumfeldt Loomy has an easy to understand remote control with a range of 3 meters.
Available sizes: 50 cm, 40 cm (item 10028971)
User manual PDF
Product details
Top features:
Floatable luminous cube for ambient lighting of your home, garden, pond or pool
16 color LEDs in RGB spectrum: red, green, yellow, blue, orange, purple, and much more.
4 light change modes (flash, strobe, fade and smooth) with adjustable brightness in 4 steps
all functions can be selected easily using the easy to understand remote control
Operates with 2400mAh Li-ion battery with induction charging station
Properties:
waterproof light ball protected by IP68
optional single-side light or headlight
Flash Mode: flashing colors
Strobe mode: flickering color lights
Fade mode: lights up and hides the color
Smooth mode: cross-fading the colors
Charging time: about 6 hours
Operating time (depending on mode): 5 to 15 hours
Remote control range: 3 meters
Voltage recording charger: 7.5V
Power Supply (PSU): 100-240 V ~/50-60 Hz
Scope of delivery:
1 x Hanging Lamp
1 x Remote control with coin cell
1 x Charging Station with charging cable
1 x User Manual in English (other languages: German)
Dimensions:
Diameter light ball: 50 cm
Cable length (charging station): 2 m
Dimensions (charger): 16 x 3 cm (ØxH)
Weight (globe lamp): 2.6 kg
Weight (charging station): 180 g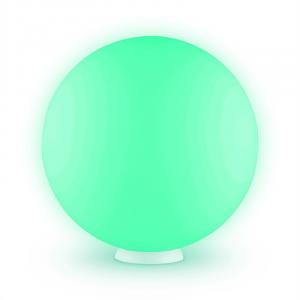 Loomy LED Floating Ball
Floatable luminous cube
16 colored LEDs in the RGB color spectrum
4 light change modes
All purchases made between the 26th of October and the 31st of December can be returned till the 31st of January 2019.