B stock
Manual
Item number: 53029394
[B stock] Maxfresh BK Fan Air Cooler
Delivery time: 6 - 8 workdays
Top features
3-in-1 efficiency: fan, air cooler and humidifier in one
Low noise: quiet operation with only 51 dB
Targeted refreshment: pleasant, body-directed cooling with every activity
B stock: light signs of wear
Warning: this item is a repackaged item or an item with minor packaging damage or signs of wear.
The article has been checked for full functionality. We offer a 1-year warranty.
Shipping costs: from £ 0.00
The item is ready to ship and will be shipped immediately after receipt of payment.
You may change your order at any time.
Selected reviews from the German press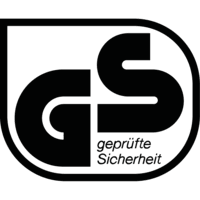 Maxfresh Fan Air Cooler Humidifier 444m³ / h 6L 55W Black
3-in-1 efficiency: fan with an air flow of 444 m³ / h, air cooler and humidifier in one device.
Cooling as desired: four selectable wind speeds, three operating modes, timer up to 15 hours and a large water tank with a volume of 6 litres.
Intuitive operation directly on the device via the control panel or conveniently via remote control, mobile with floor rollers and switchable horizontal oscillation.
Maximum refreshment! The Klarstein Maxfresh 3-in-1 air conditioner brings clean, cool air on hot summer days. With fan, air cooler and humidifier for a personal fresh air oasis.
The most efficient way to stay cool. Using the LED display-based fitting of six function keys, you may change the climate combination as you wish. Operation is quick and simple thanks to the easily understandable symbol display. Three power levels and the optionally switchable automatic pivot function allow for precise adaptation to the prevailing weather conditions, room size and seating arrangements. In addition, the Maxfresh features three different modes of operation, including a natural mode in which the airflow simulates the natural ebb and flow of the wind.
Cool temperatures and maximum comfort. To improve the refreshing effects, the Klarstein Maxfresh also features a switchable humidifier. In the 6-litre water tank, the intake air is cooled by evaporation and humidified. The device's built-in filter also removes dust and dirt particles from the air, so you can feel refreshed even in the heat of summer. Two included cooling ice packs reduce the water temperature and thus increase the cooling efficiency considerably. The practical timer function enables convenient time-based operation, which also protects your wallet.
Unlimited good climate. Thanks to bottom rollers, the air cooler can move easily and freely in space and is extremely flexible. The device convinces not only through its power, but also its visual contribution to each installation site: the fresh design confidently fits into both modern and classic living and working ensembles.
Please note that this device is not an air conditioning system in the traditional sense, but an air cooler. The cooling of the air is achieved by the evaporation of water / ice from the 6-litre water tank of the device.
Trademarks of supplier: Klarstein
Supplier's model identifier: 10029394
Maximum flow F: 7.4 m³ / min
Fan power P: 55.8 W
Service ratio SV: 0.1 (m³ / min) / W
Power consumption in standby mode PSB: 0.5W
Fan sound power level LWA: 51 dB (A)
Maximum airspeed c: 12.9 m / sec
Test code for the determination of the service relationship: ISO 12759: 2010, EN 50564: 2011, EN 60704-2-7: 1998, EN 60704- 1: 2010 + A11: 2012
Contact for more information: Chal-Tec GmbH, Wallstraße 16, 10179 Berlin
User manual PDF
Product details
Top features:
3-in-1 efficiency: fan, air cooler and humidifier in one
Low noise: quiet operation with only 51 dB
Targeted refreshment: pleasant, body-directed cooling with every activity
Cool for hours: two interchangeable cold packs and a 6-litre water tank
Refreshing breeze: 4 wind speeds, natural and sleep modes as well as timer up to 15 hours
Properties:
Operating modes: normal, night mode, natural mode
Natural mode: increasing and decreasing ventilation speed
Night mode: increasing and decreasing ventilation speed with a gradual decrease in speed until shutdown
Timer: 1 hour cycle; adjustable between 1 and 15 hours
6-litre water tank for long cooling performance without refilling
LED display with self-explanatory symbol display
6-button operating section on the top
Ice packs to increase cooling performance
Adjustable ventilation slats
Water level indicator on the front
Water leakage protection via acoustic signal tone
Four 360 ° floor rollers for easy positioning
Foldable transport handle
Air flow: 444 m³ / h
Power: 55 W.
Power supply remote control: 2 x 1.5V AA batteries (not included)
Power supply: 220-240 V ~ | 50 Hz
Scope of delivery:
1 x device
2 x ice packs
1 x remote control
Multilingual instruction manual
Dimensions:
29 x 74.5 x 34 cm (WxHxD)
Cable length: 1.10 m
Weight: about 6.6 kg
Maxfresh BK Fan Air Cooler
3-in-1 efficiency: fan, air cooler and humidifier in one
Low noise: quiet operation with only 51 dB
Targeted refreshment: pleasant, body-directed cooling with every activity