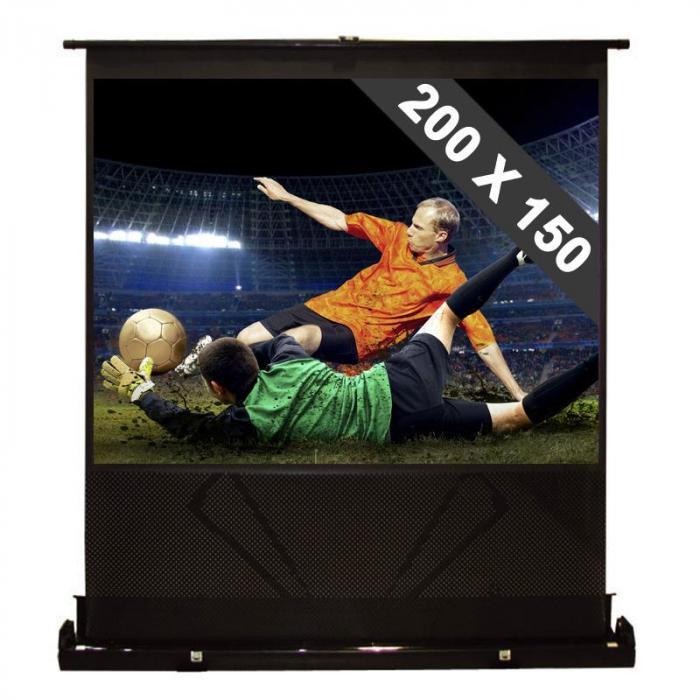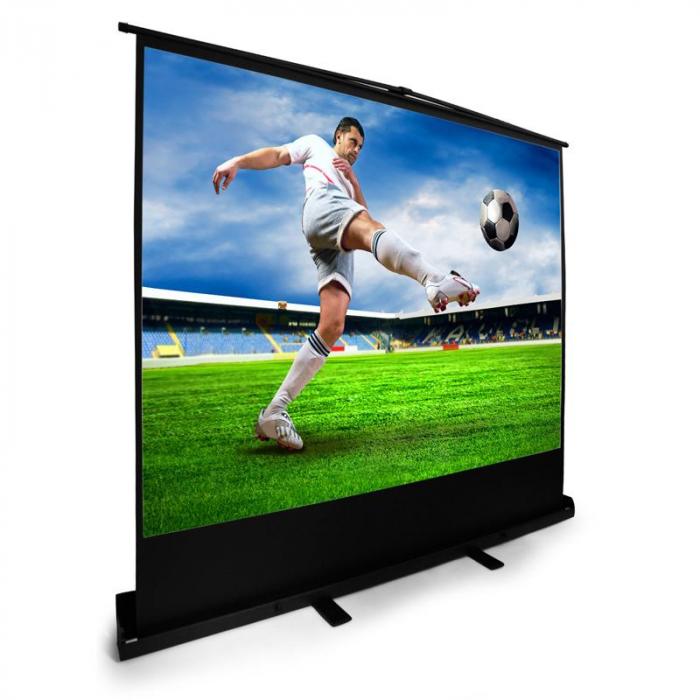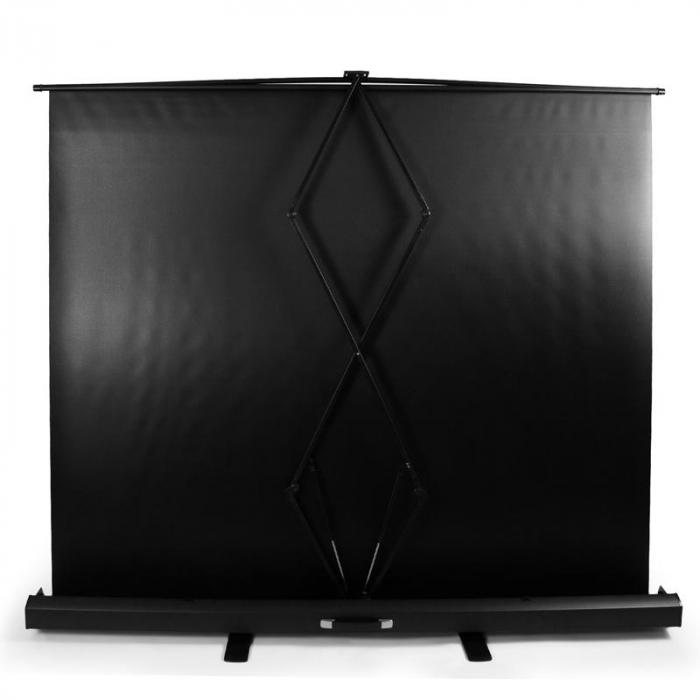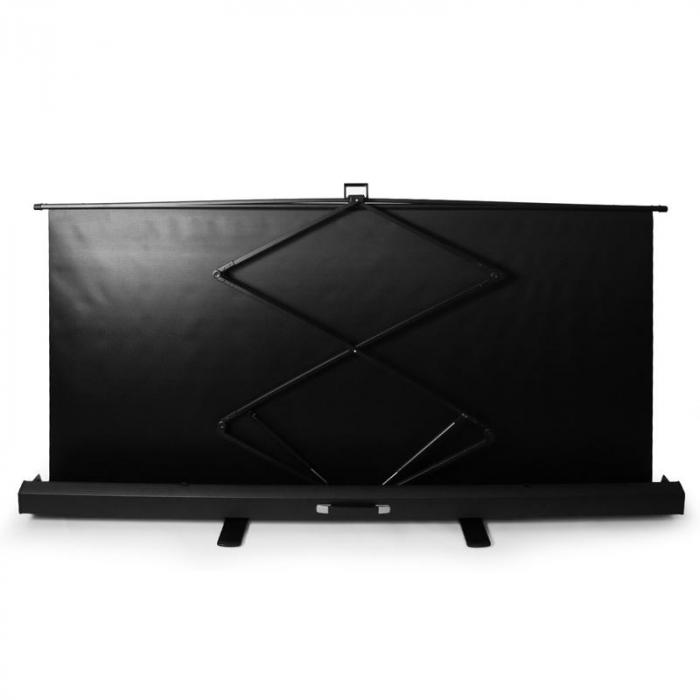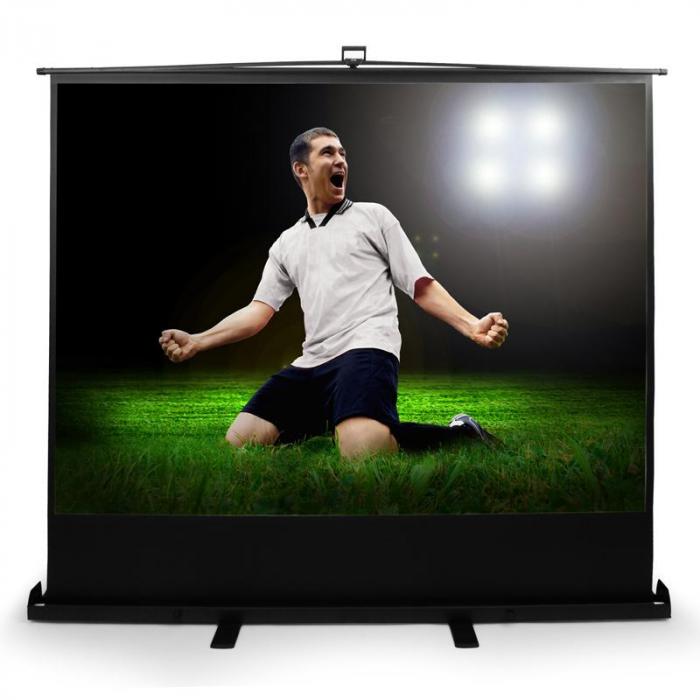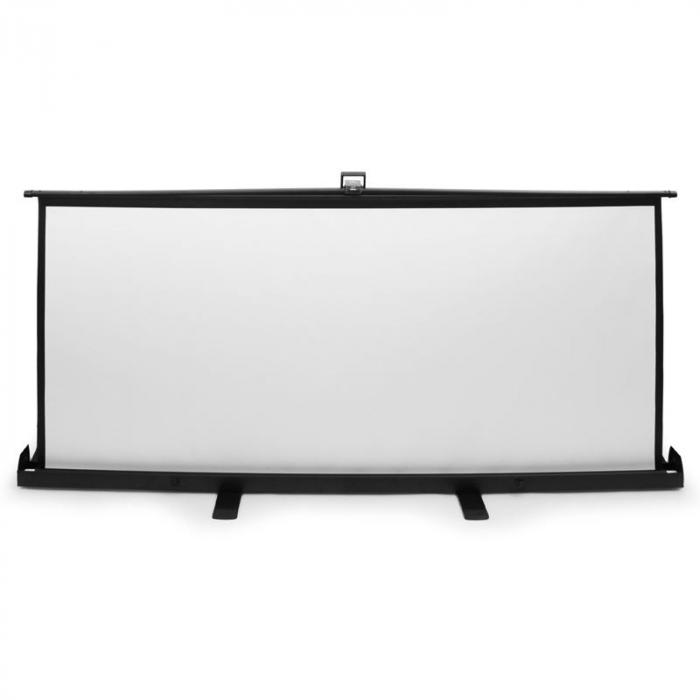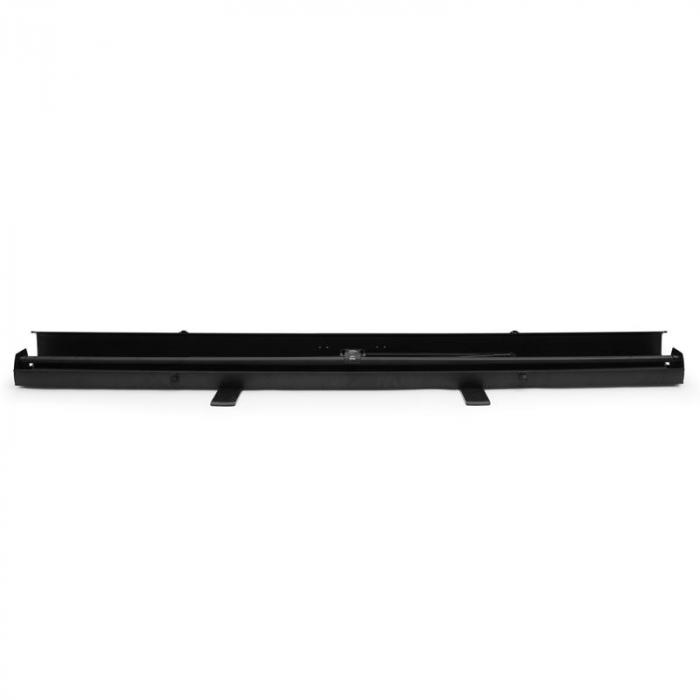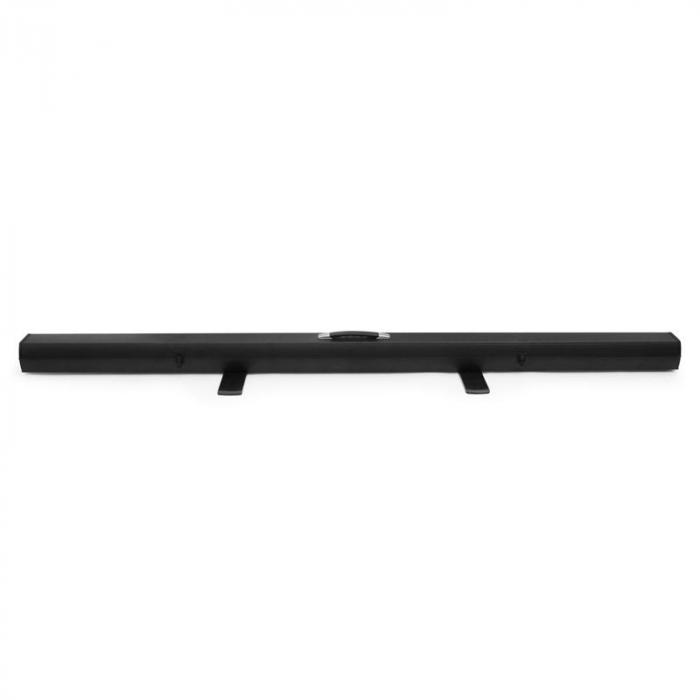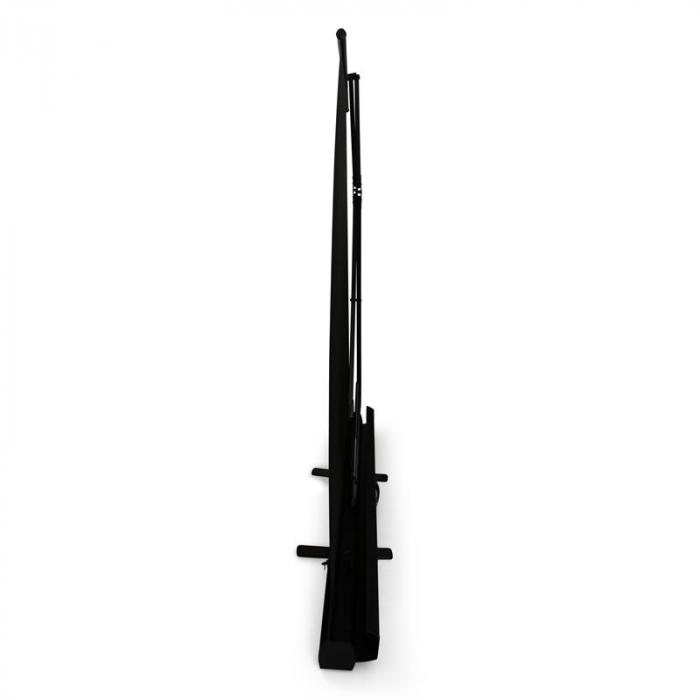 Item number: 10000253
QSFC-100 Beamer Screen
You save 46%
Delivery time: 8 - 10 workdays
Top features
Gain factor: 1.0 - ideal for home cinemas, DLP projectors and LCD - optimized for HDTV
4:3 (displays 16:9 films in perfect format)
Viewing angle: up to 125°
Shipping costs: from £ 0.00
The item is ready to ship and will be shipped immediately after receipt of payment.
You may change your order at any time.
Canvas Screen for Projectors 100" (254cm) 4:3 HDTV
Product details
Properties:
The canvas - perfect for screenings in HDTV quality

The matte white screen is coated with premium vinyl and is perfect for public viewing and home cinema events thanks to its extremely low gain factor of 1.0! Unlike conventional projector screens, the quality coating on this screen allows it to be viewed from wide angles while still maintaining a sharp and clear image, free from any blurring. This eliminates crowding in front of the screen - the audience can relax and find a comfortable place to view the screen without the image quality being compromised.

The base - easy installation and operation with unlimited mobility

The durable canvas screen can be used in rooms of any size, and can be set up in a few simple steps. Simply place the base wherever you like, pull out the screen, lock it into place and turn on the projector. It's as easy as that!
Lengthy setup times and the constant need to straighten the screen are history, thanks to the cleverly designed frame which holds the screen taut. This guarantees uninterrupted enjoyment while watching your favourite films!
After use, the screen can be easily rolled up and stored away.
This is the ideal solution for those who don't want to lose one of their walls behind a screen.
Tips and tricks for buying canvas

Which screen is best suited to your needs?
Two factors are crucial - the gain factor and the screen fabric

The ideal gain factor

The gain factor measures the reflective properties of a screen. The greater the gain factor, the more that the light is reflected from the projector, making the image more visible.
A high gain factor, however, has one serious disadvantage in that the image becomes darker when viewed from an angle. This can be a critical factor when considering your home cinema.
The following details allow for an optimal home cinema viewing experience (at approx. 3-8m distance from the screen):
The smaller the gain factor, the better - the image remains perfectly visible from a distance, and still allows viewers at the sides to have an excellent viewing experience.
A gain factor of 1.0 is ideal - even at 1.5, the view from the side is compromised.
Cloths with a high gain factor, however, are especially good for presentations in large conference rooms.

Screen fabric

The screen texture differs between the various fabrics. Cloths with a rough surface affect your viewing and are not suitable for home cinema use.
Our 493g/m² heavy screens are specifically designed for the home cinema market and are characterized by their smooth surface for optimum viewing.
When purchasing a screen, you should also ensure that it can be easily cleaned. Unfortunately, that is not the case with all products.
Our screens are made from easy to clean materials, guaranteeing your family years of wonderful viewing experiences.
Gain factor: 1.0 - ideal for home cinemas, DLP projectors and LCD - optimized for HDTV
210 x 14 x 12 cm (WxHxD)
86" (219cm) functional and durable metal housing for the screen case
4:3 (displays 16:9 films in perfect format)
Black border masking for better contrast ratio and a relaxed visual experience
Black back coating
Viewing angle: up to 125°
Wrinkle resistant because of modern, fiber-vinyl coating
Easy to clean - the screen can be wiped with a damp cloth
Heavy 3-layer fabric cloth 493g/m²
Able to be locked into any position
Important Delivery Information!
Due to the large size of this item we send it with our specialist courier spedition. As spedition deal with large shipments only they take slightly longer to reach you, usually between 7 and 10 working days from dispatch.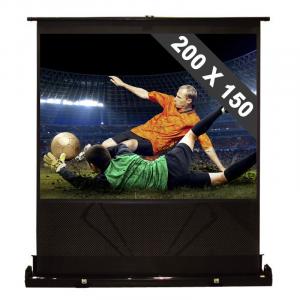 QSFC-100 Beamer Screen
Gain factor: 1.0 - ideal for home cinemas, DLP projectors and LCD - optimized for HDTV
4:3 (displays 16:9 films in perfect format)
Viewing angle: up to 125°
All purchases made between the 26th of October and the 31st of December can be returned till the 31st of January 2019.