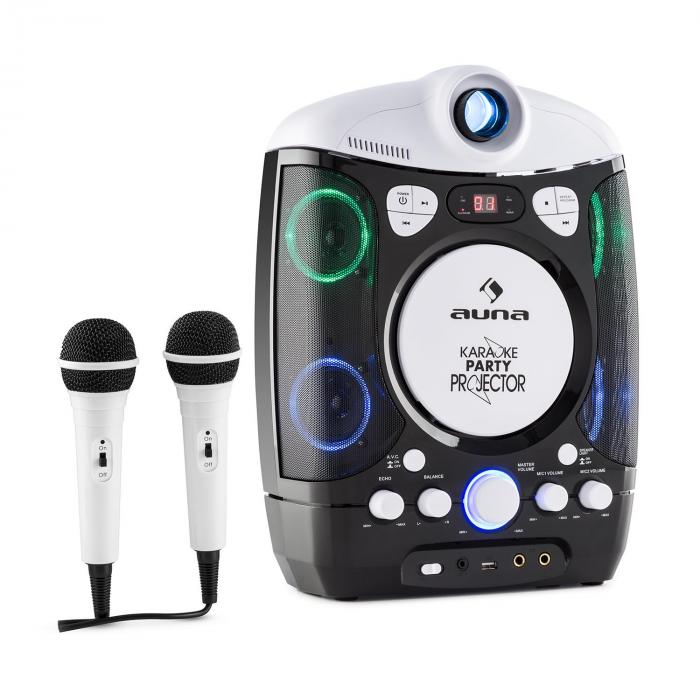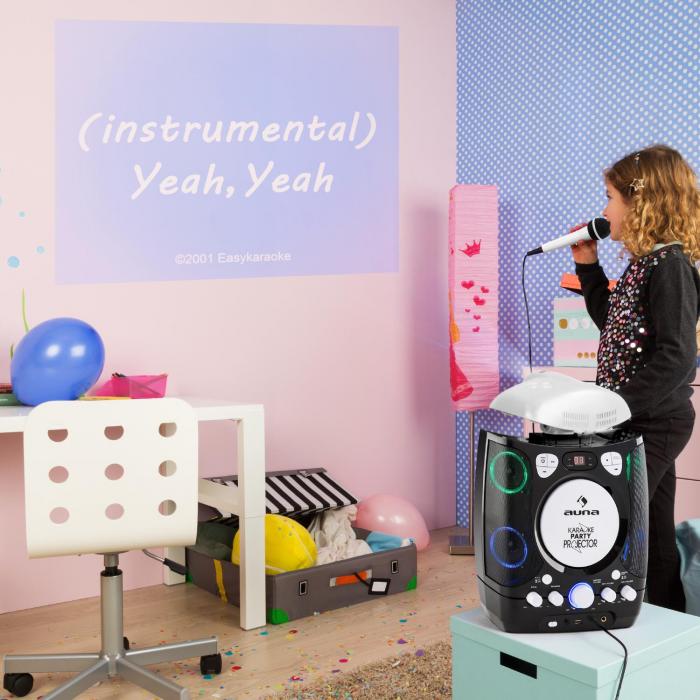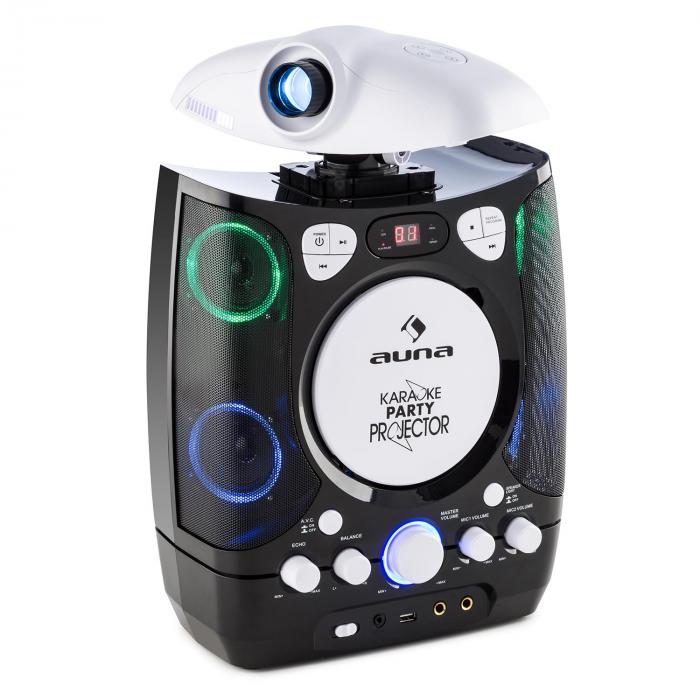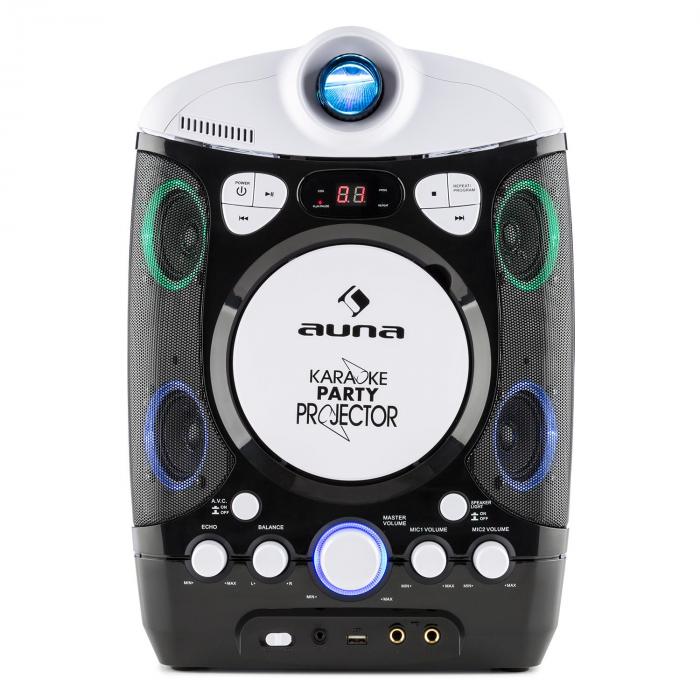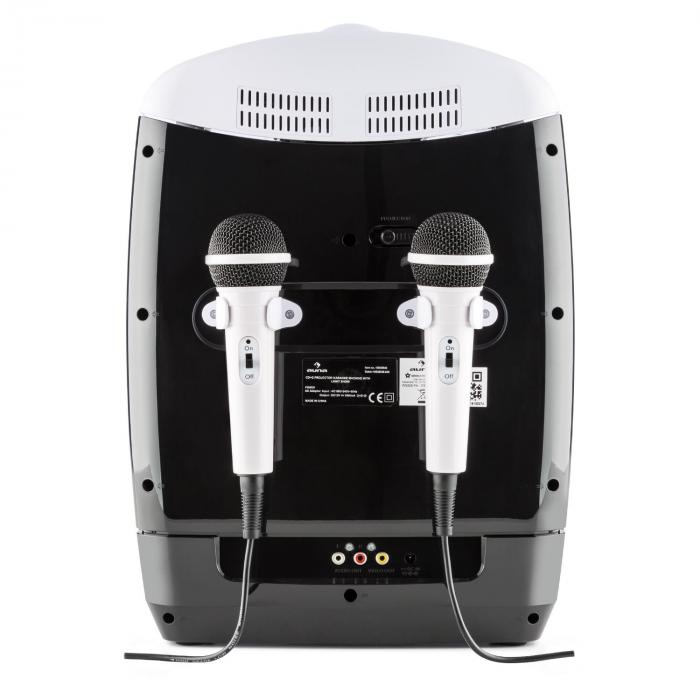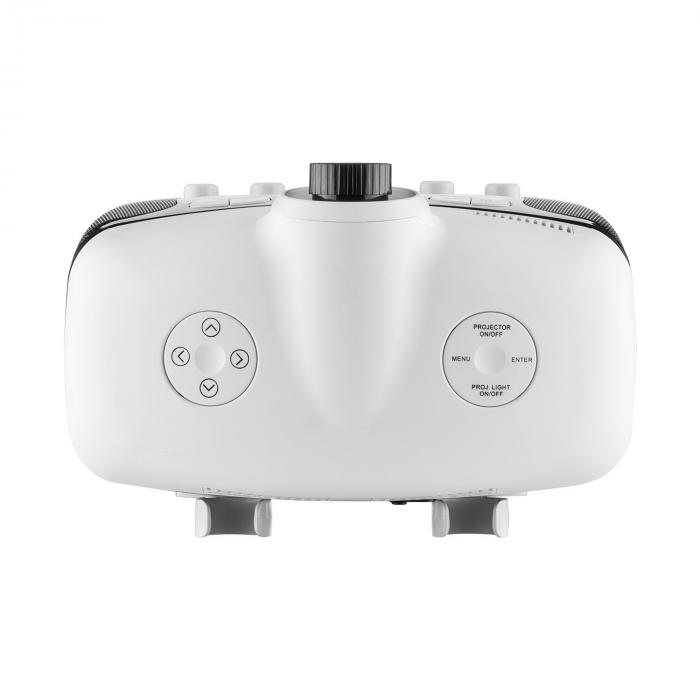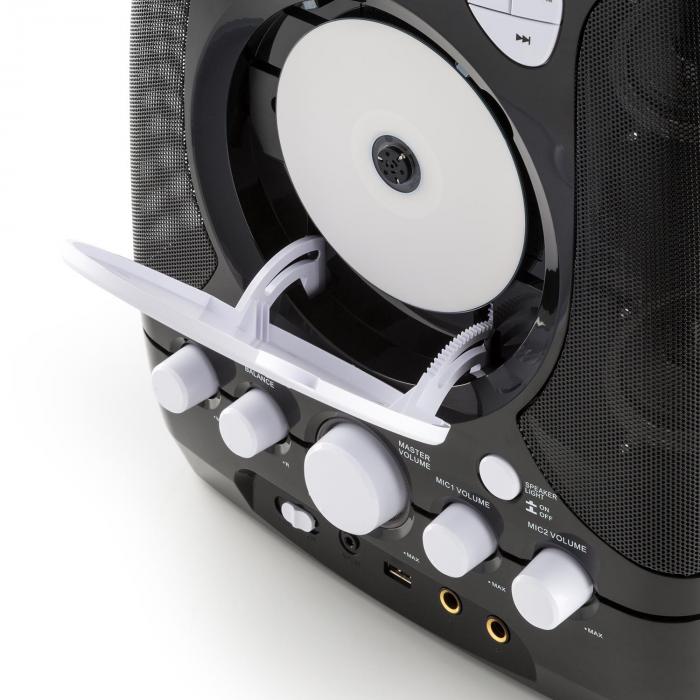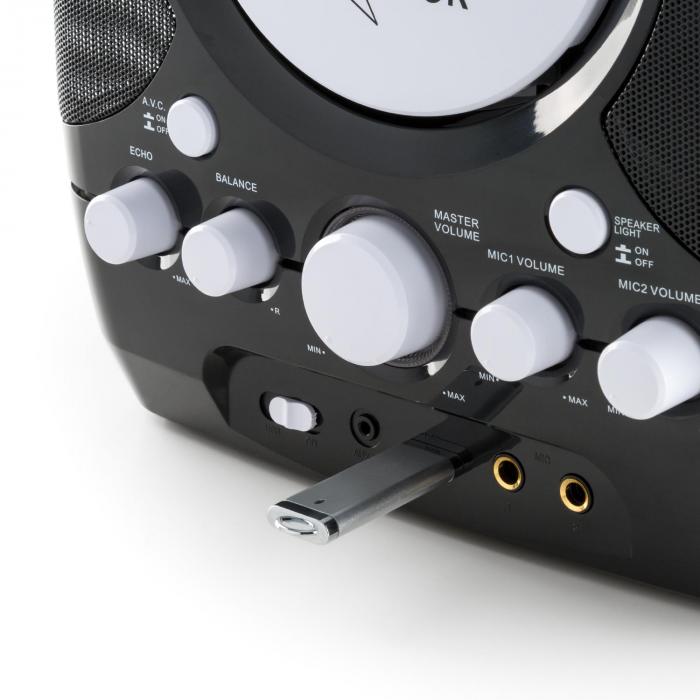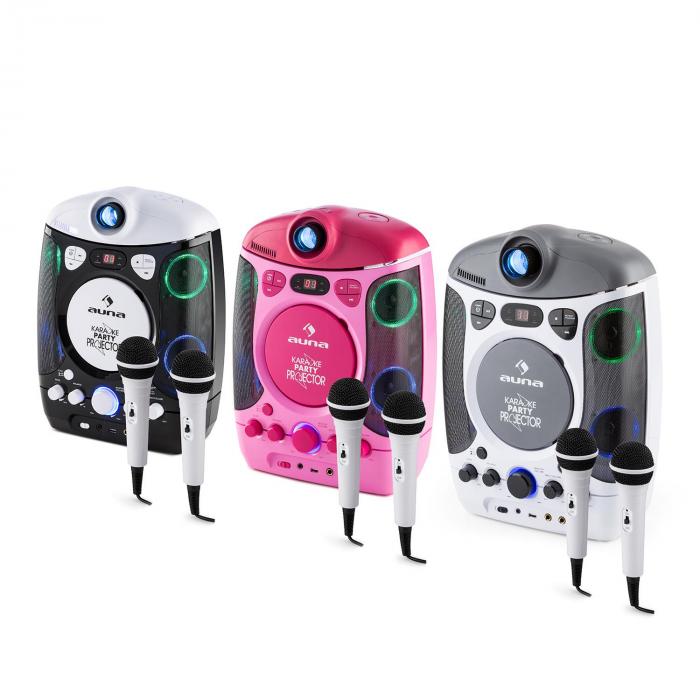 Product number: 10030546
Kara Projectura Kids Karaoke System
You save 13%
Delivery time: 5 - 6 days
Top features
Format-friendly 2 in 1 karaoke machine with two microphones integrated withLCD Beamer
Projector to display the lyrics of CD-G or MP3G
Audio output for connection with other audio devices
Also available as B stock
Shipping costs: from £ 0.00
The item is ready to ship and will be shipped immediately after receipt of payment.
You may change your order at any time.
Kara Projectura 2 in 1 Karaoke Machine Beamer with projector LED USB MP3 CD 2 x Mic Black
Karoke fun for the whole family: The auna KaraProjectura 2 in1 Karaoke machine provides unforgettable singing sessions and colourful colour effects on the next party. Hours of fun are guaranteed, thanks to an integrated beamer, kids can read the lyrics synchronously with the music being played and cheerfully show off their singing skills.
The karoke expert presents itself as a technical professional and has a format-friendly top-loading CD drive as well as a USB port. In addition to the popular disc types, the auna KaraProjectura plays the widely used MP3 format. In order to get the right karoke effect, the karaoke machine also reads karaoke CDs with subtitles.
Special clue: The KaraProjectura comes with its own projector. Thus, the lyrics can be read off the canvas or wall. In order to make the text highly visible, the projector lens and the focus can be adjusted manually or with the menu. If a TV set, beamer or monitor is connected, the back video output can be used for image transmission. The line output is used to connect the audio signal to more powerful hi-fi systems, amplifiers or PA systems.
As a real karaoke audio system, the auna KaraProjectura has two front-mounted, 6,3mm jack microphone inputs with separate volume control, controllable echo effect and convenient A.V.C function. The volume can be controlled separately for the two microphones, so that nothing gets in the way of a duet.
This makes singing even more joyful: multicoloured LEDs make a colourful light show and dance to the beat of the music.
Whether on the next birthday, the Christmas party or as entertainment in everyday life. With the auna KaraProjectura karaoke machine you can start the karaoke fun right away and entertains big and small people.
User manual PDF
Product details
Top features:
Format friendly 2 in 1 karaoke machine integrated with LCD beamer and two microphones
Projector displays the lyrics on CD-G or MP3G
Video output for signal transmission to external TVs, beamer or monitors
Audio output for connection with other audio devices such as more powerful hi-fi systems, amplifiers or PA systems
Music-sensitive LED light showcases the singing inserts
Properties:
Connections: 1x stereo RCA line output, 1x RCA video output, 2x 6.3 mm jack microphone input, 1x Aux-In, 1x USB port
On/off switch on the front
Frontloading CD player
Programmable playback (20 tracks on CD, 99 tracks on MP3)
Repeat function
Playable CD formats: CD/CD+G/CD-R/CD-RW/MP3
Supported media capacity (USB): max. 32GB (FAT32)
Music-intensive lighting effect
Master volume control
Separate microphone volume control
Balance and echo controls
A.V.C controller
Removable microphone holders on the back
Anti-slip rubber standing feet
Electricity supply: 220-240V ~ 50/60 Hz
Scope of delivery:
1 x Karaoke machine
2 x microphone
1 x AV cable
1 x power adapter
Instruction manual in English (other languages: German)
Dimensions:
Dimensions: about 28 x 42 x 20 cm (WxHxD)
Length of microphone cable: about 2.90 m
Length AV cable 1.16 m
Weight: about 2.7 kg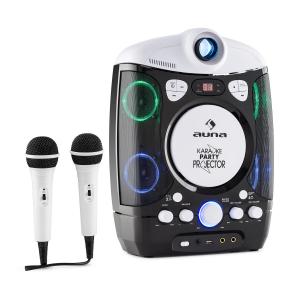 Kara Projectura Kids Karaoke System
Format-friendly 2 in 1 karaoke machine with two microphones integrated withLCD Beamer
Projector to display the lyrics of CD-G or MP3G
Audio output for connection with other audio devices
Save with our sets: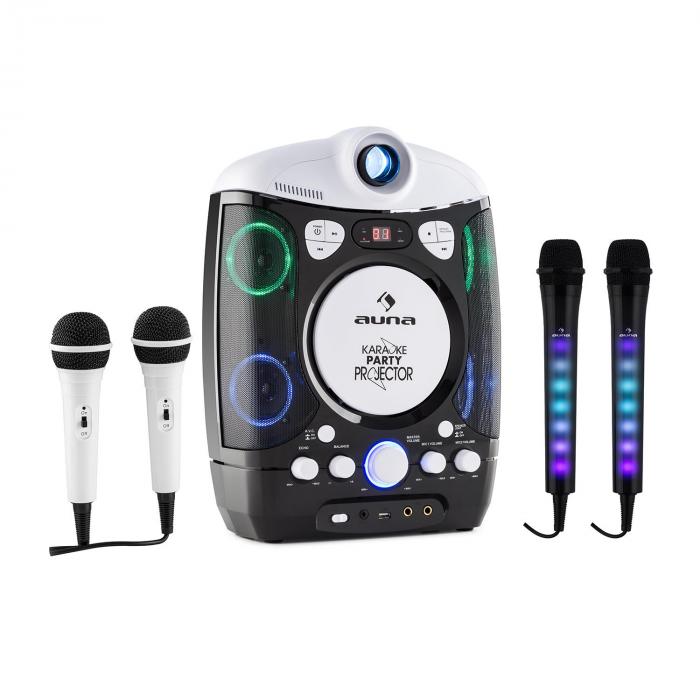 £ 189.97
£ 119.99

incl. VAT
You may change your order at any time.