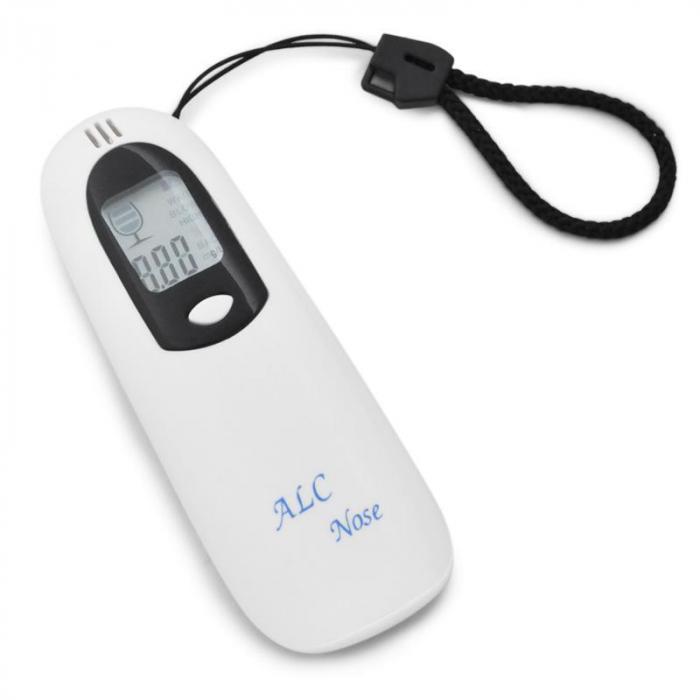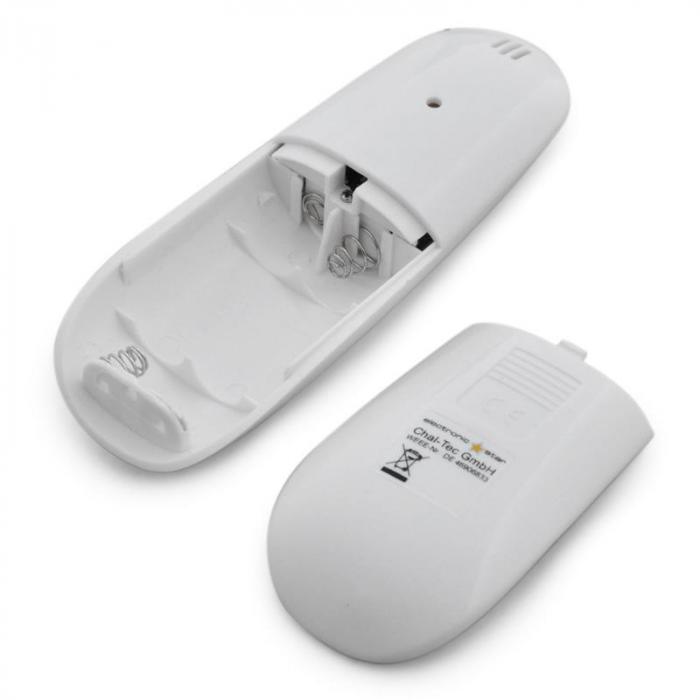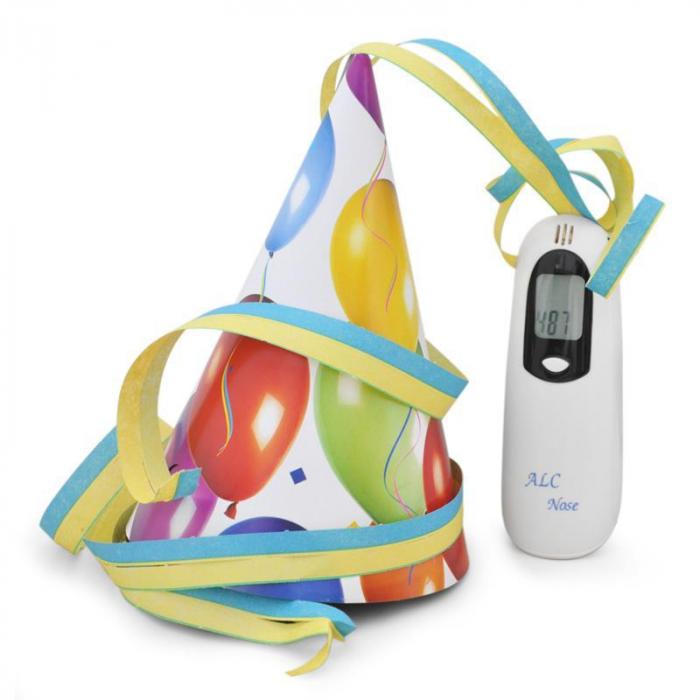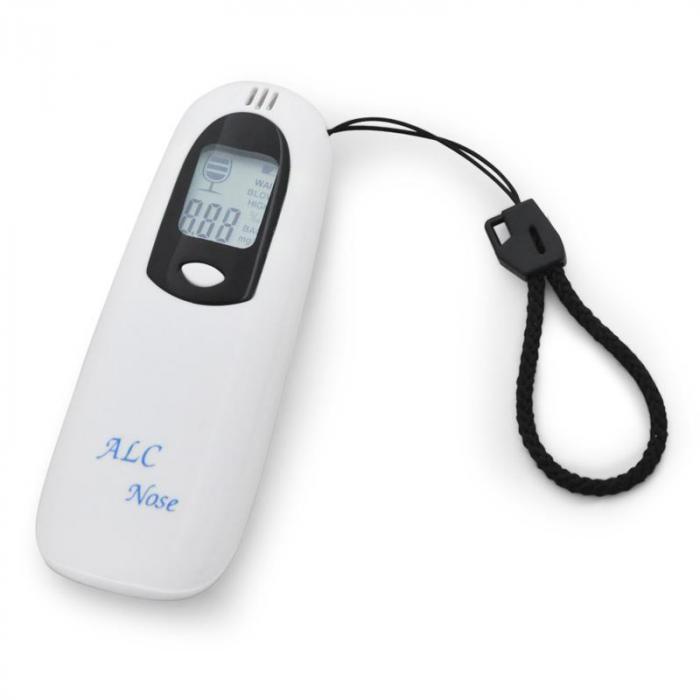 Product number: 10005154
Breathalizer Breathalyzer
You save 61%
Delivery time: 5 - 6 days
Top features
Electronic breathalyzer to quickly measure the alcohol level
Lightweight and tiny - fits into every pocket and every bag
Hygienic design without mouthpieces
Also available as B stock
Shipping costs: from £ 0.00
The item is ready to ship and will be shipped immediately after receipt of payment.
You may change your order at any time.
Breathalyzer Compact Party Breath Alcohol Tester
The Alcnose Breathalyzer is an informative alcohol tester that can determine blood alcohol levels. The range of the alcohol tester is limited to a reasonable range between 0 and 2 thousandths. Alcohol levels above that amount can normally be seen without the use of a test, making a tester unnecessary in such cases.With an accuracy of ± 5%, the device is only recommended for private use. The device boasts an extremely hygienic product design by avoiding mouthpieces and similar devices. It can even be safely passed around and used with friends and acquaintances. The device is extremely easy to use. A single push of a button and breathing onto the device can give a clear indication as to how much someone has drank. Its compact dimensions allow you to carry the unit in shirt and pants pockets. Please note that this is not an official breathalyzer device. Because of this, the device is not designed to test your driving ability. You should NEVER drive on the road if you've consumed alcohol.
Product details
Top features:
Electronic breathalyzer to quickly measure the alcohol level
Lightweight and tiny - fits into every pocket and every bag
Easy one-button operation - visual-acoustic control guidance
Hygienic and cost-effective thanks to the absence of mouthpieces
Properties:
Measurement: electronic, hot-wire sensor (SMD)
Short warm-up / fast measurement mode: <18 seconds
Rapid output of results: <8 seconds
LCD display with background lighting and well recognizable, 3-digit display of results
Sensor self-test capability to maintain the accuracy
Measuring range: 0 to 2 per thousand
Accuracy: ± 5%
Low energy consumption
Charging indicator
Strap
Power supply: 2 x AAA battery
Scope of delivery:
1 x Device
1 x Set of batteries (2 AAA)
User manual (English, German)
Dimensions:
3.8 x 2 x 10.5 inches (W x H x D)
Weight: 21g (without batteries)
Breathalizer Breathalyzer
Electronic breathalyzer to quickly measure the alcohol level
Lightweight and tiny - fits into every pocket and every bag
Hygienic design without mouthpieces