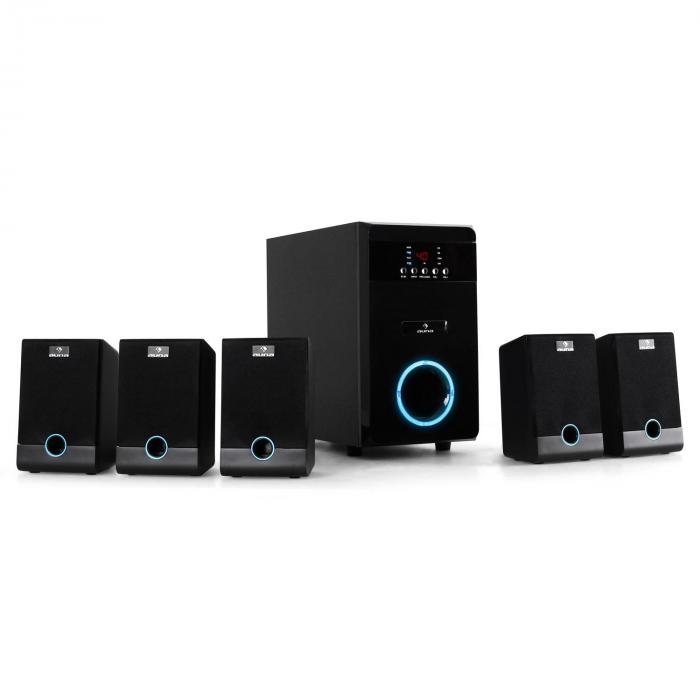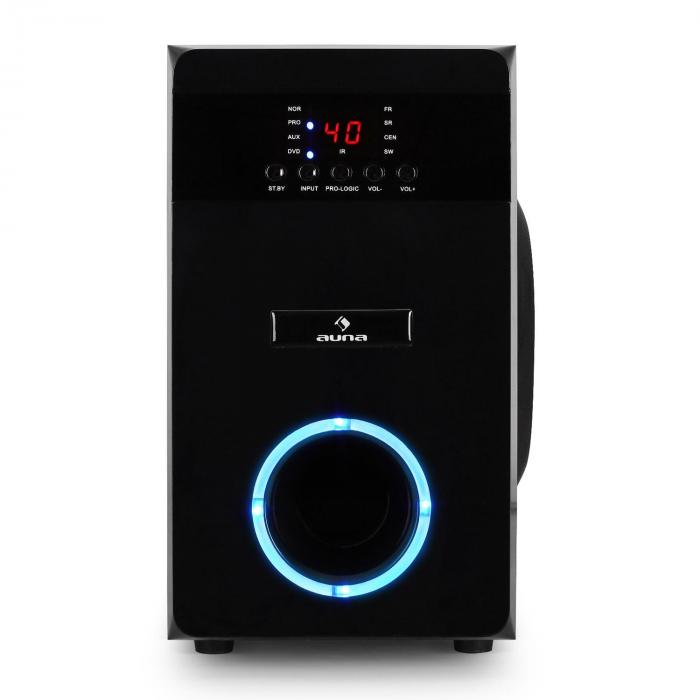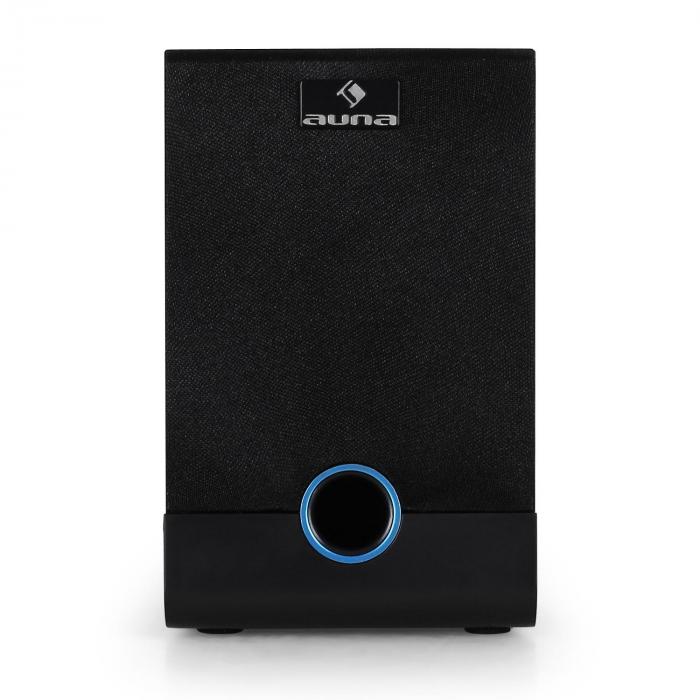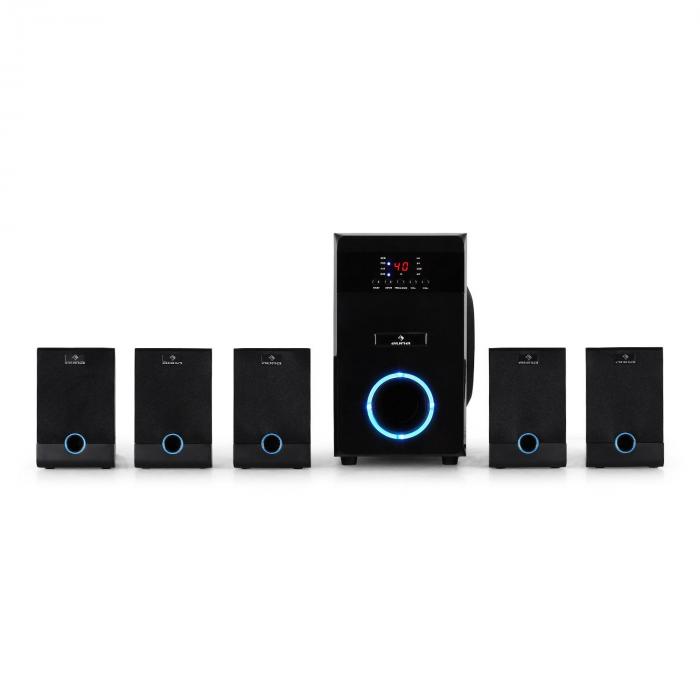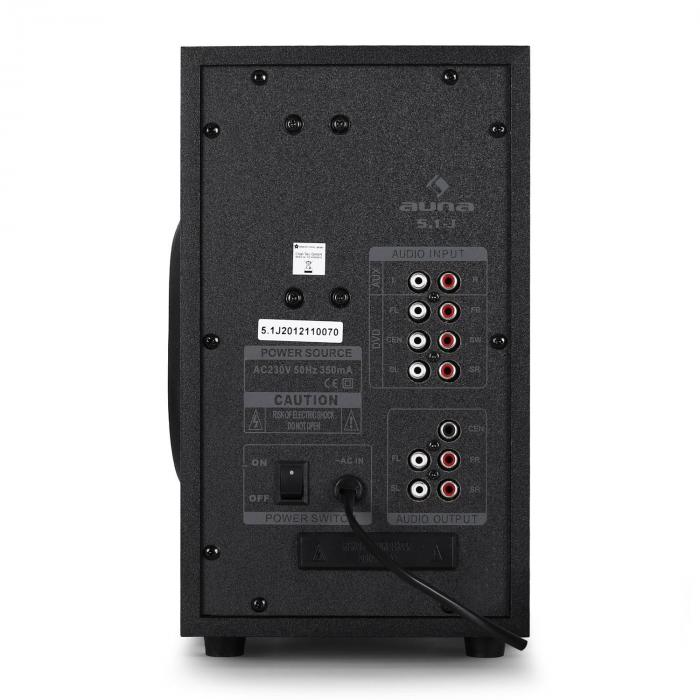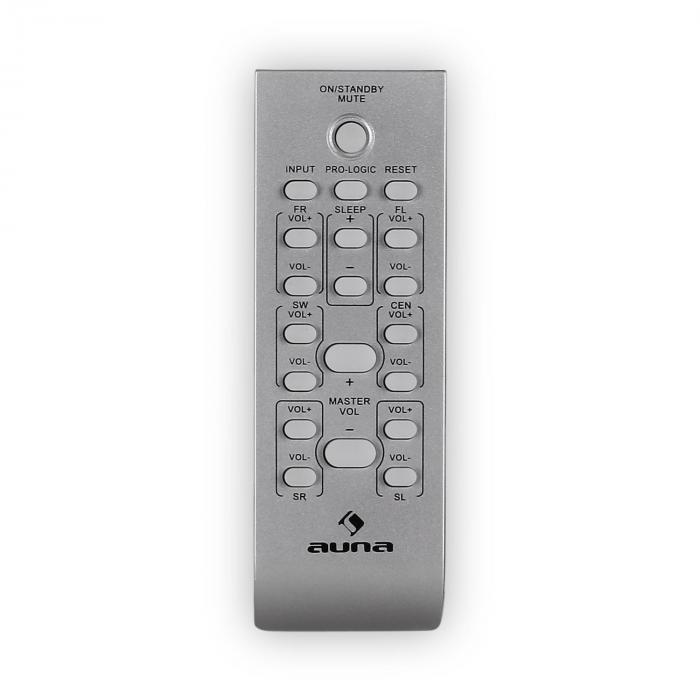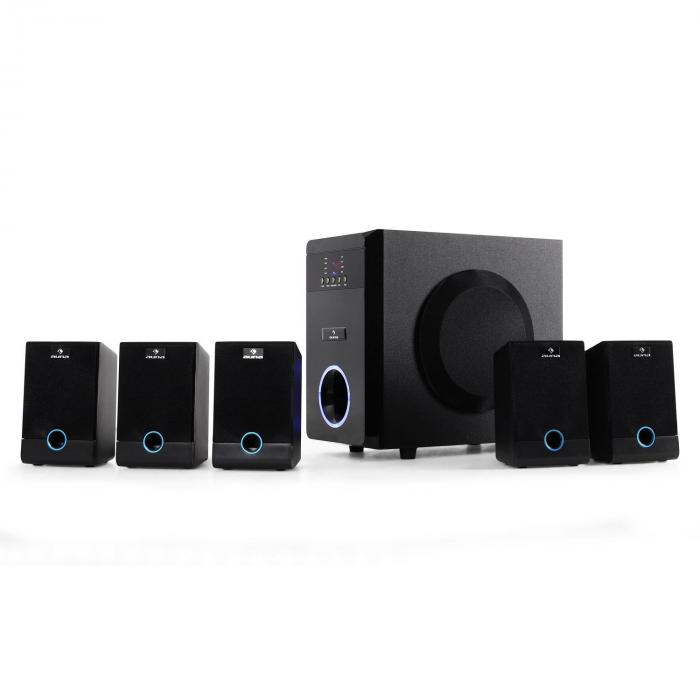 Manual
Item number: 10000147
MM-5.1-J 5.1 Sound System
You save 44%
Delivery time: 4 - 6 workdays
Top features
Active 5.1 system with 95W RMS power
Subwoofer in a low vibration chassis with bass reflex design
Separately adjustable volume for each speaker
Also available as B stock
Shipping costs: from £ 0.00
The item is ready to ship and will be shipped immediately after receipt of payment.
You may change your order at any time.
5.1 Auna Active Surround Speaker Set with 10" Subwoofer 95 W RMS AUX
This active 5.1 surround sound system with wall mountable satellite speakers and built-in timer is theperfect system for home cinema use.
Despite it's compact size it delivers superb sound quality and can be easily connected to your computer via the outputs on your sound card (5.1 channel sound card required) or any compatible DVD player with 5.1 analogue channel (AC-3) outputs.
**Please note** In order to have true 5.1 Surround sound a Digital to Analog 5.1 Audio Adapter Sound Decoder is needed. Without this adapter only 5.1 Stereo is produced.
User manual PDF
Product details
Top features:
Active 5.1 system with sound-proof 5.25 "subwoofer and round sound characteristics
Subwoofer in a low vibration chassis with bass reflex design
3 "satellite speakers suitable for wall mounting including remote control.
Separately adjustable volume for each speaker
Sleep Timer
Stylish piano finished with a blue light effect
Properties:
Connections: 1 x RCA stereo auxiliary input, 1 x 5.1 input (RCA), 1 x
5.1 speaker output set (RCA cables integrated into the satellite speakers)
convenient operation via remote control and valve
2.1/5.1-Mode
Satellite speakers with removable front cover
Mute
Frequency response: 40Hz to 20kHz
Channel Separation:> 45dB
Signal to noise ratio:> 70dB
Speakers Chassis Size: 5.25 "+ 5 x 3"
Power supply: 220 - 240V, 50Hz
Dimensions:
16.5 x 28 x 33cm (Subwoofer)
9.5 x 15 x 9cm (satellite speakers)
Subwoofer Weight: about 4.8 kg
Satellite Weight: about 430g
Customer opinions
very impressed, even though it didnt cost a lot of money it sounds like it should. goes really loud, louder than you will ever want it<br />led ring looks good, its a little bright but looks great all in black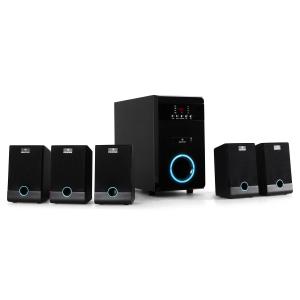 MM-5.1-J 5.1 Sound System
Active 5.1 system with 95W RMS power
Subwoofer in a low vibration chassis with bass reflex design
Separately adjustable volume for each speaker