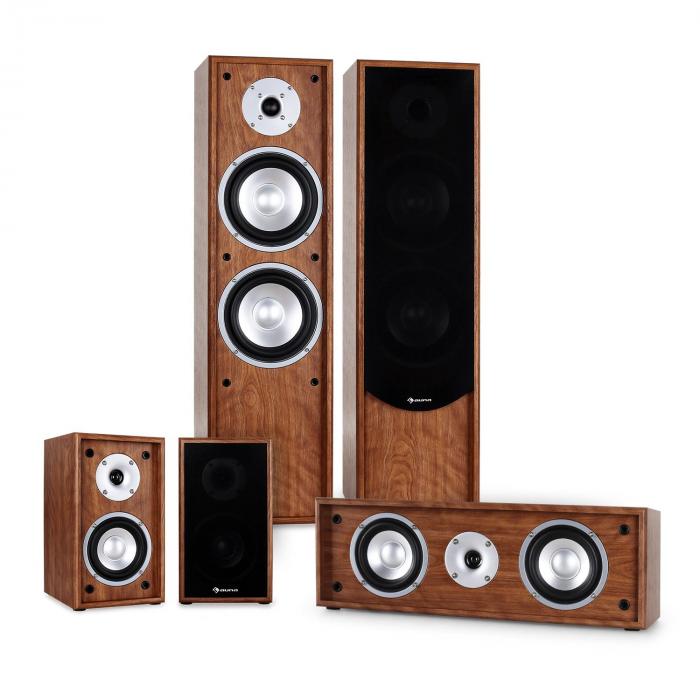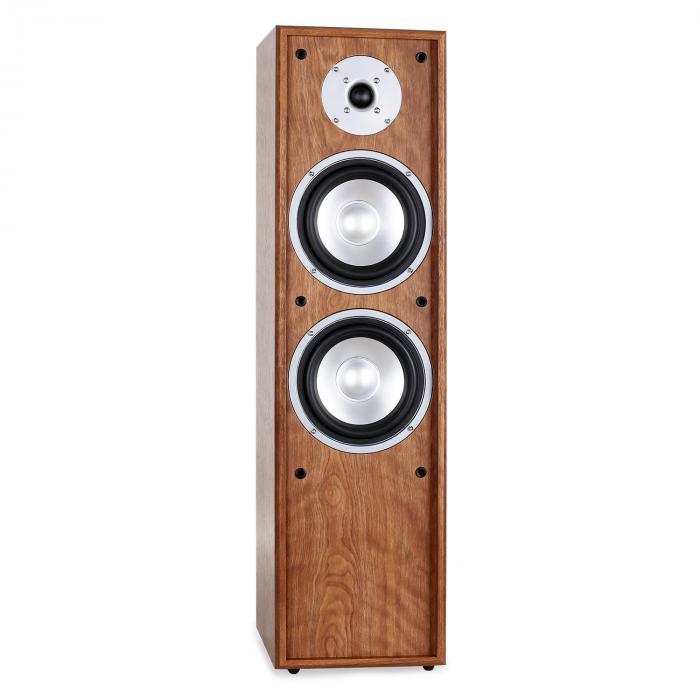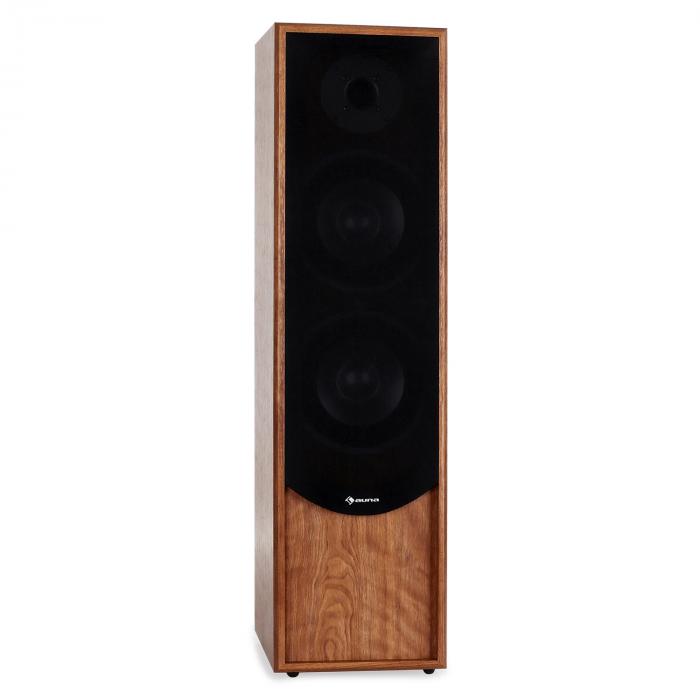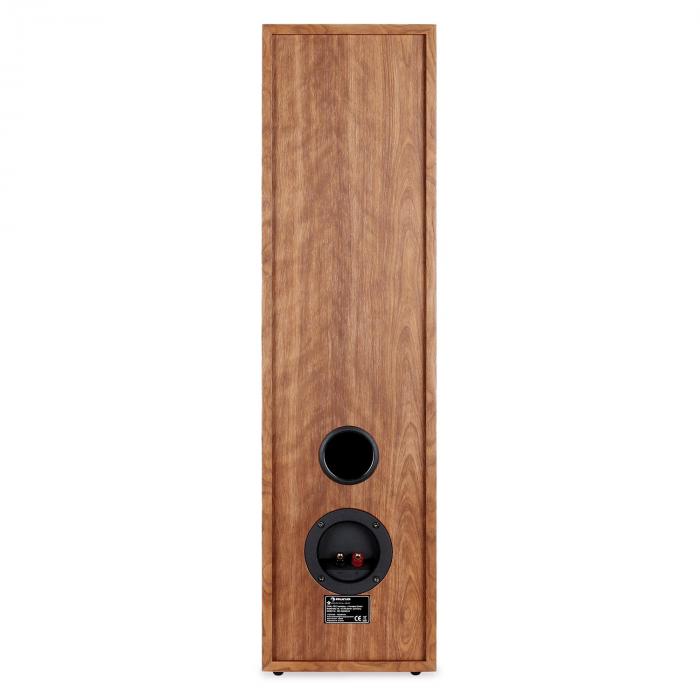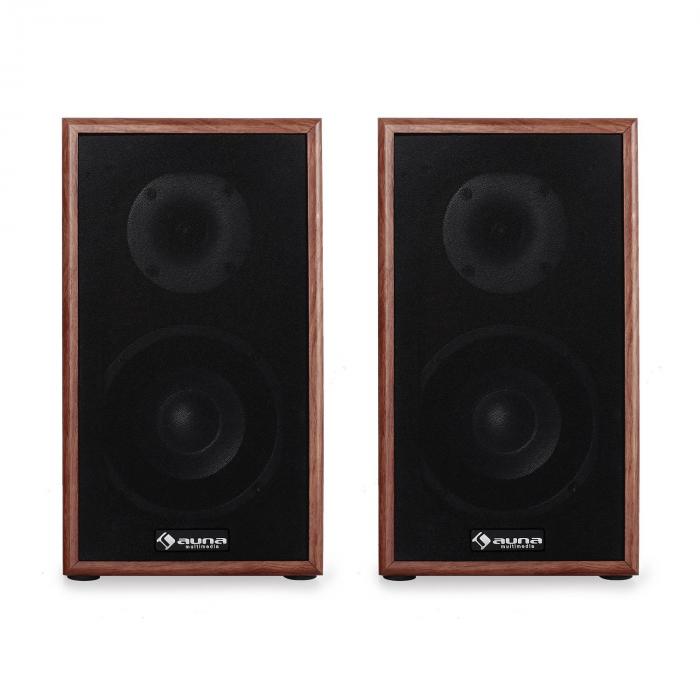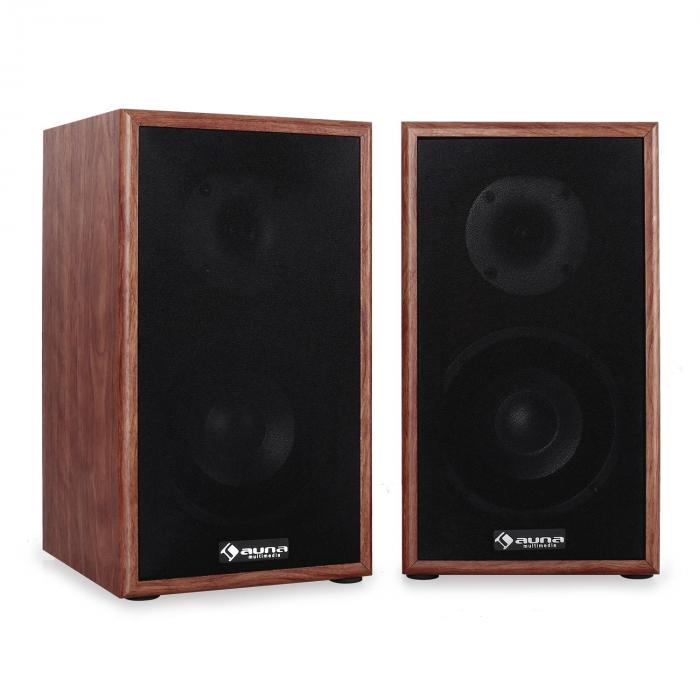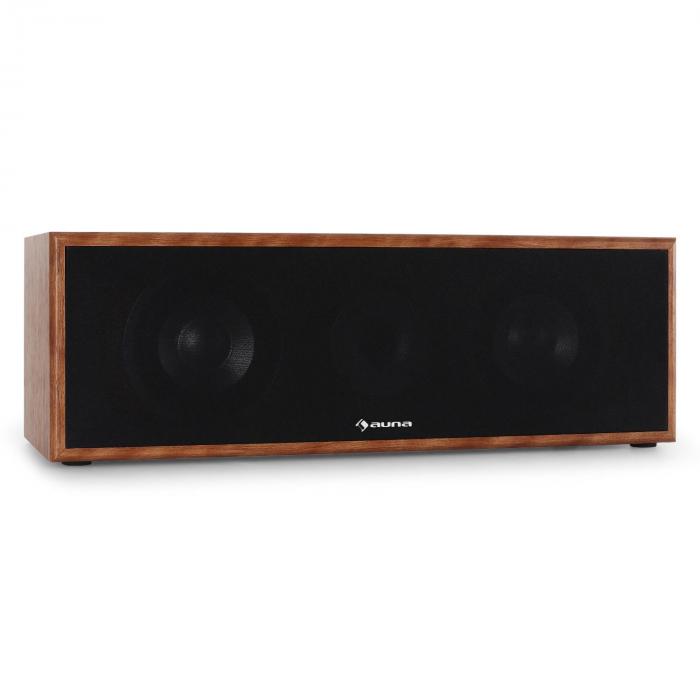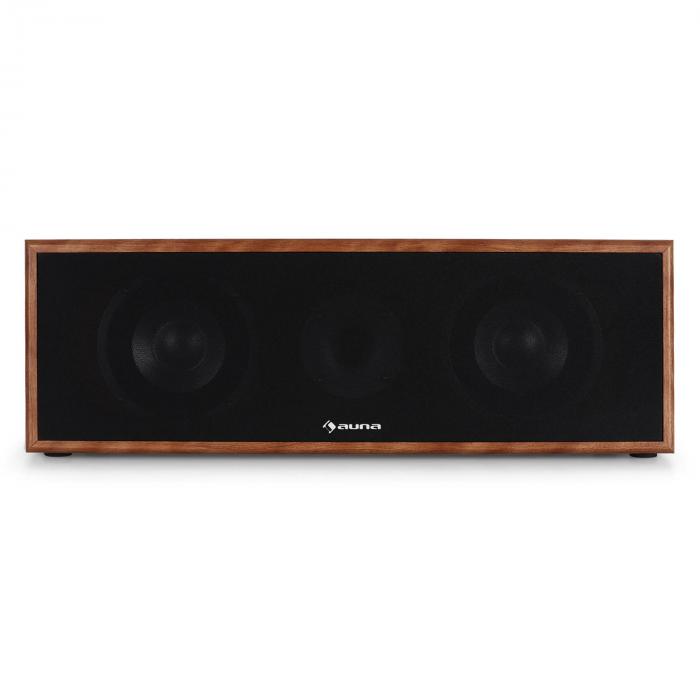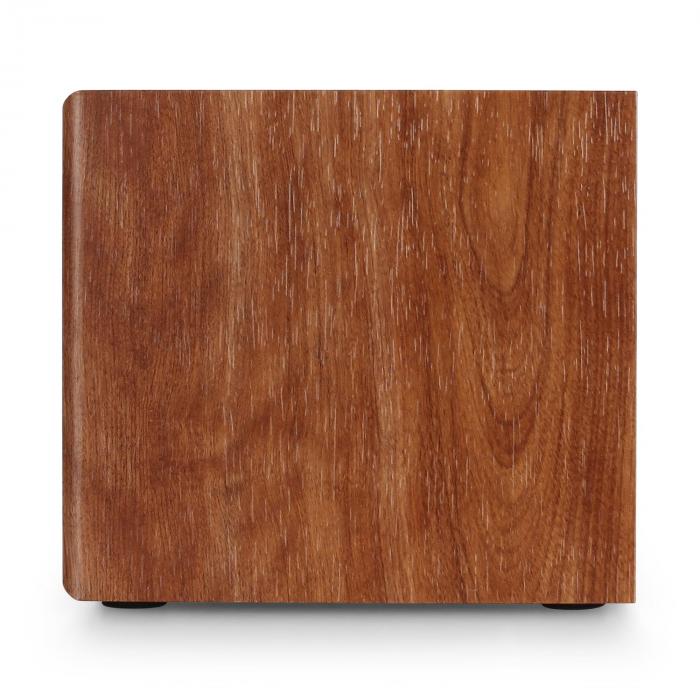 Product number: 60000887
Linie-300-WN 5.0 Sound System
You save 48%
Unfortunately, no articles are currently available
Shipping costs: from £ 0.00
The item is ready to ship and will be shipped immediately after receipt of payment.
Line 300-WN 5.0 Home Cinema Hi-Fi Speaker System 265W RMS - Walnut
Text für Setartikel..
Powerful 5.0 home cinema system with 265W RMS output.Features two front speakers, two rear speakers and one centre speaker.
Walnut-coloured lacquer finish with removable speakercovers.
The Auna Line 300-WN is a sophisticated home cinema system thatlets you achieve amazing cinema sound at home.
With its two front speakers, two rear tower speakers andcentre speaker, the 5.0 set is perfectly equipped to deliver an authentic,powerful cinema experience that sounds great.
All of the Auna home cinema speakers feature gold-platedcontacts in order to ensure clear, interference-free audio playback.
Its total output of 265W RMS also makes the system ideal forHiFi use.
The walnut-coloured housings and speaker covers give thesystem a truly elegant look. These covers can be removed, if desired, to revealthe 6.5" (16.5cm) bass/midrange drivers and 1" (2.5cm) silk dometweeters.
In both cases, the Auna Line 300-WN 5.0 home cinema systemexudes quality and brings added style and charm to wherever it's placed.
Set consists of
Line 300-WN 2-Way Passive Hi-Fi Tower Speaker Pair 160W RMS Walnut
Product number: 10008959
Included quantity: 1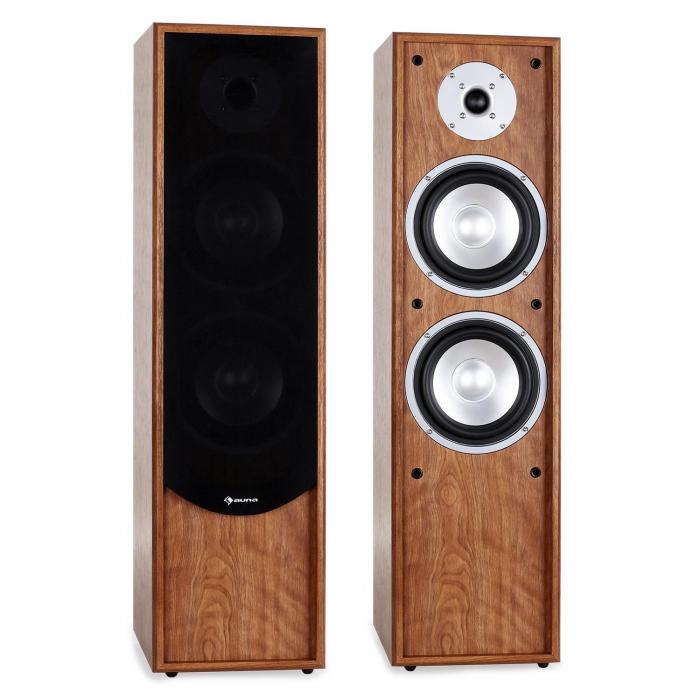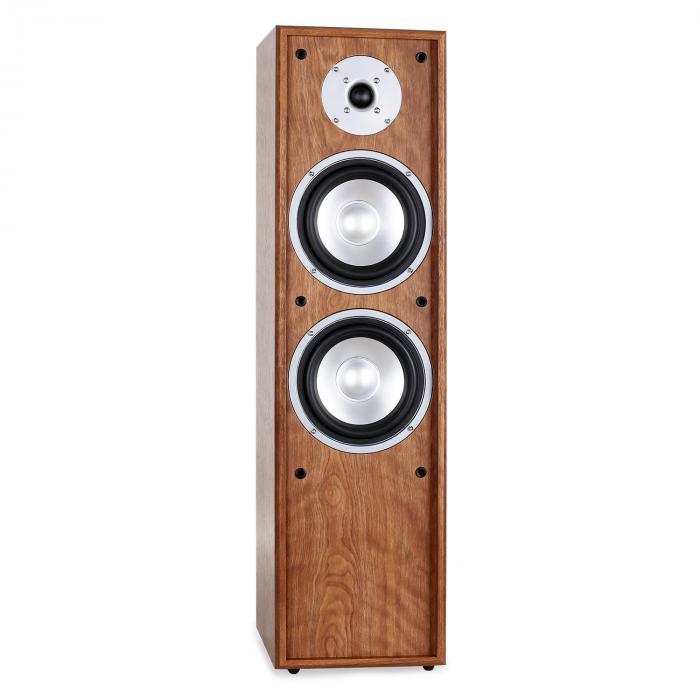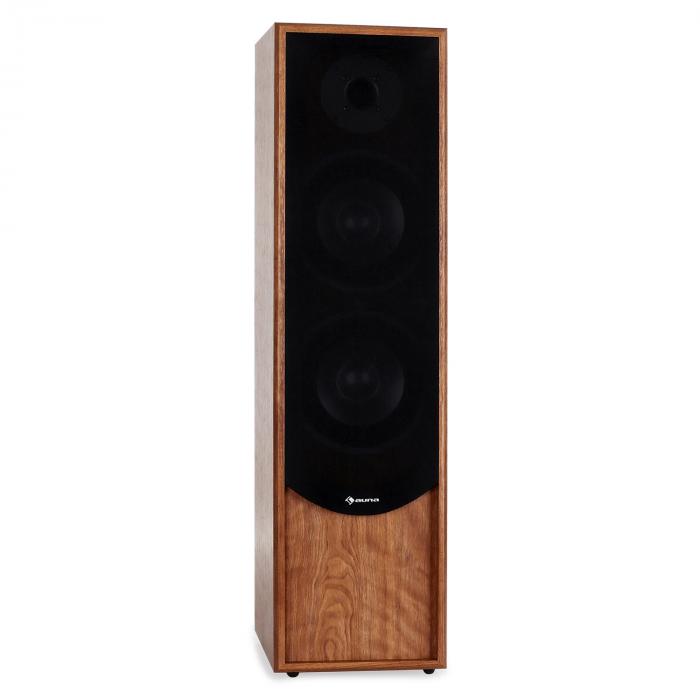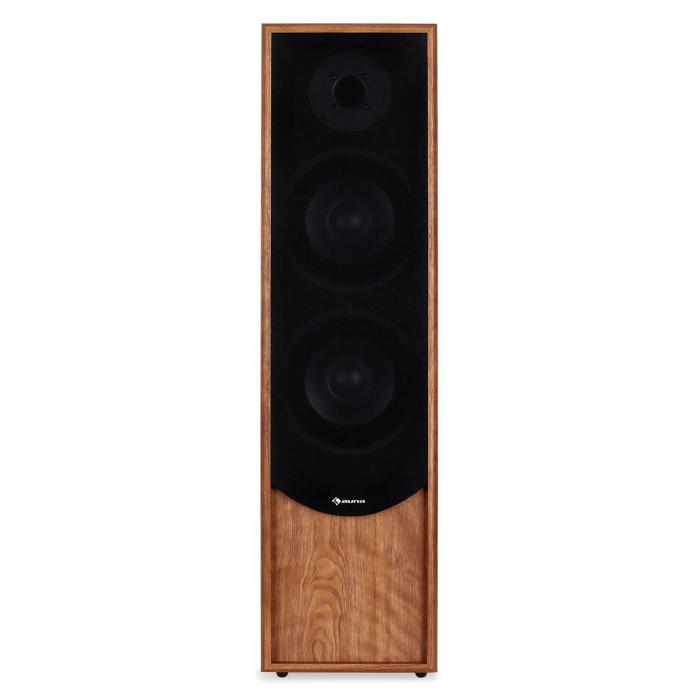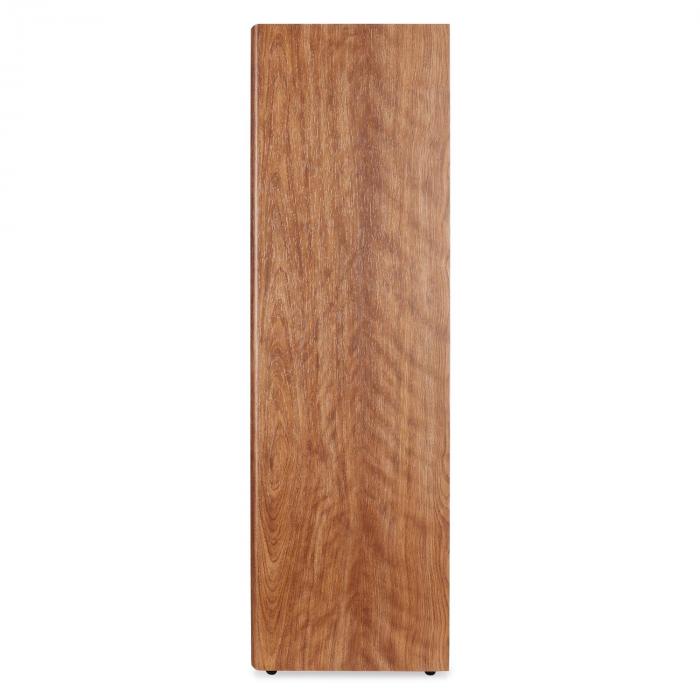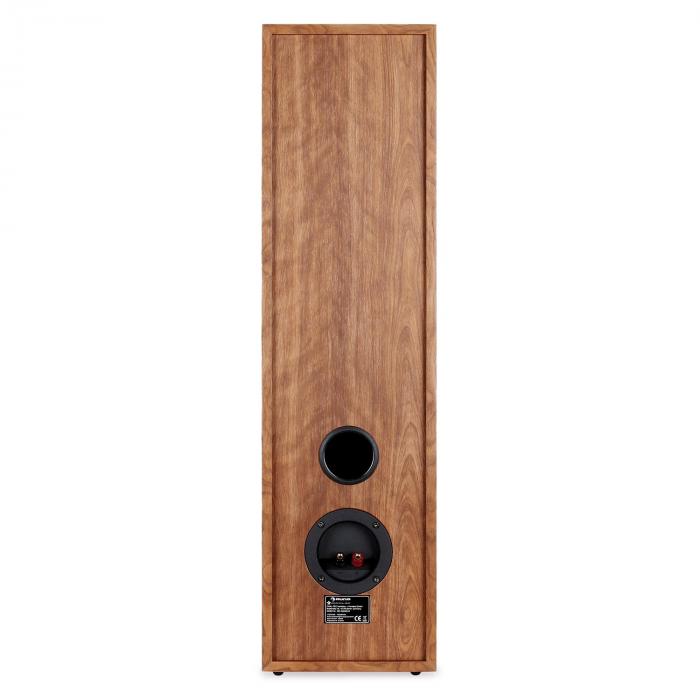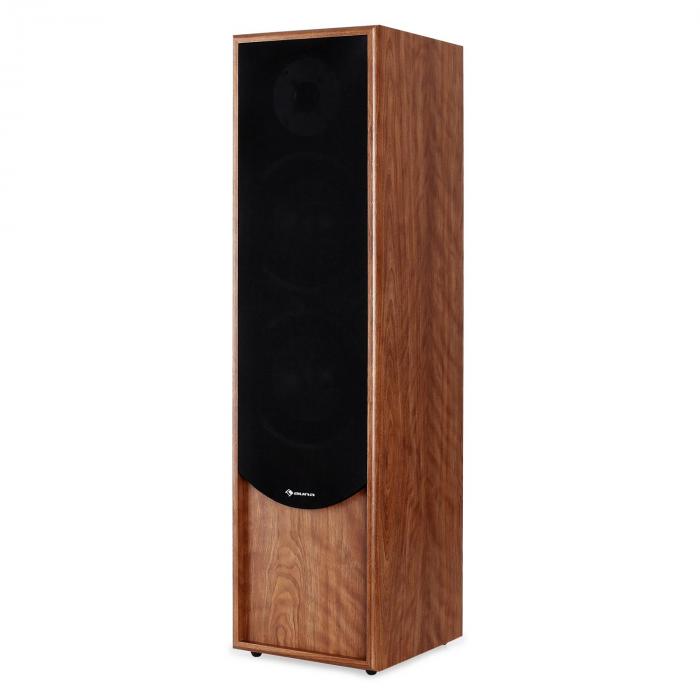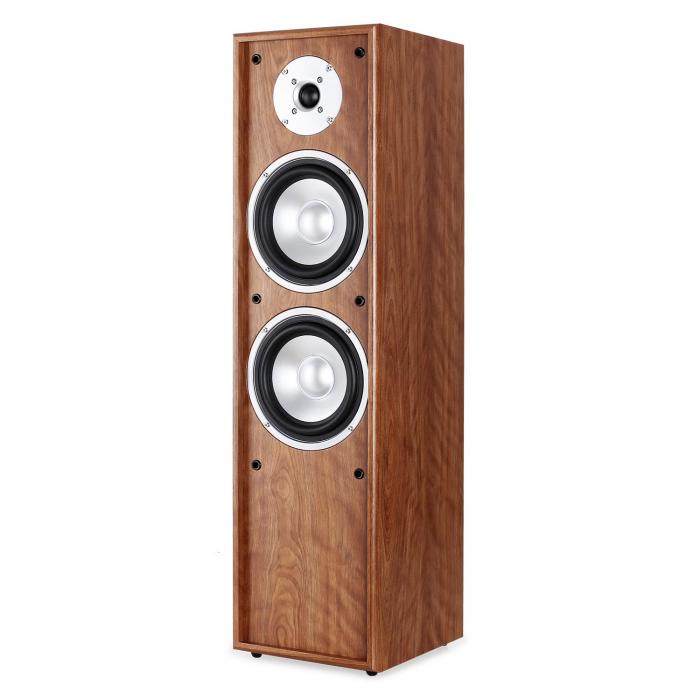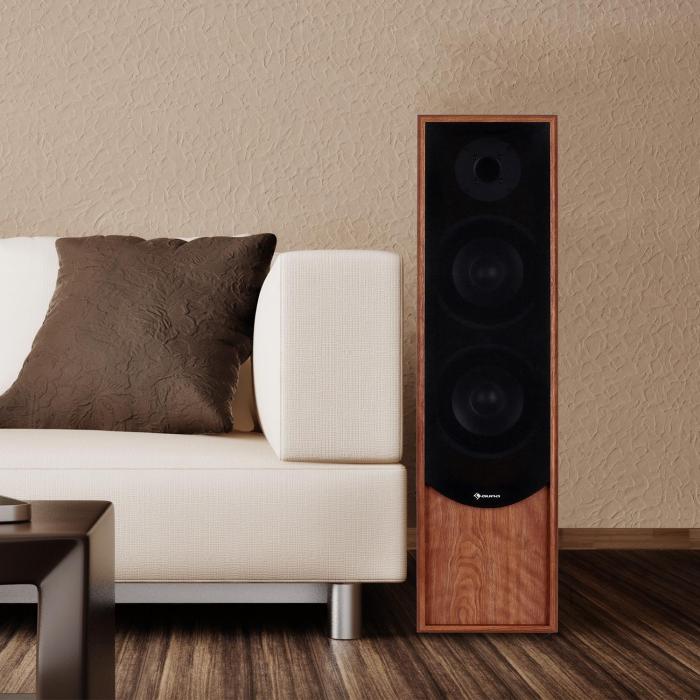 Top features:
Passive 2-way speaker pair with two 6.5" (16.5 cm) woofers and 80 watts RMS power each
Bass reflex design for powerful bass response
Quality connection terminals with gold plated contacts
Walnut wooden cabinet with removable speaker covers
Properties:
Connections: 1 x set of speaker terminals
Power: max. 160W RMS
Impedance: 8 ohms
frequency range: 42Hz - 20kHz
sensitivity: 89dB +-3dB
Anti-slip rubber feet
Dimensions:
8.3" x 31.3" x 9.4" (21 x 79.5 x 24 cm)
Weight: 9kg
Line 300-SF-WN 2-Way Passive Bookshelf Speakers Pair 150W Walnut
Product number: 10008963
Included quantity: 1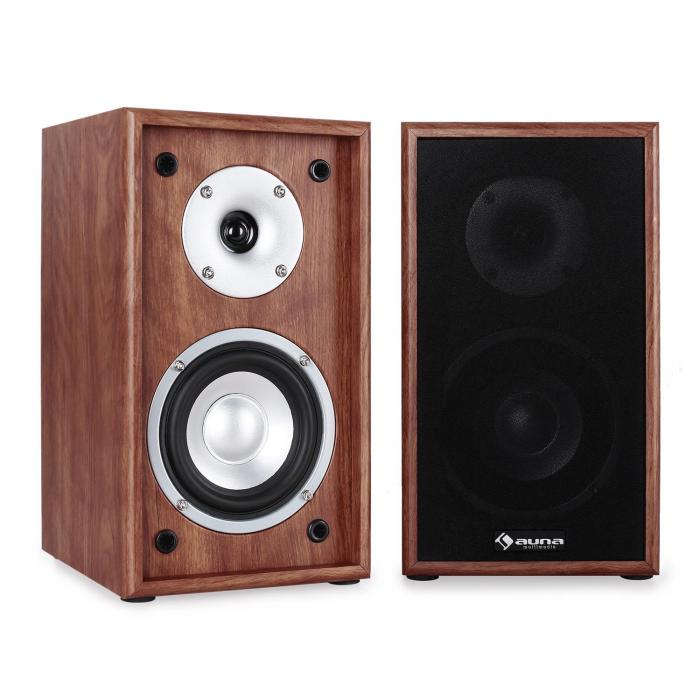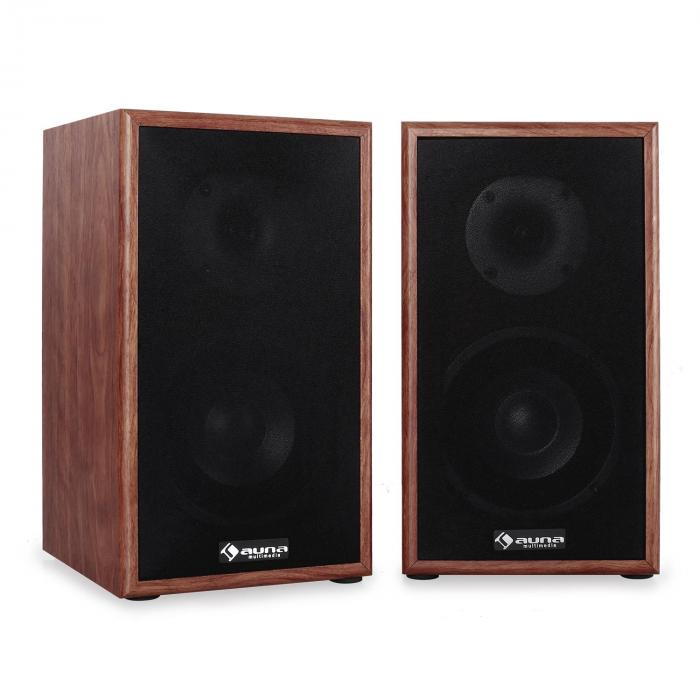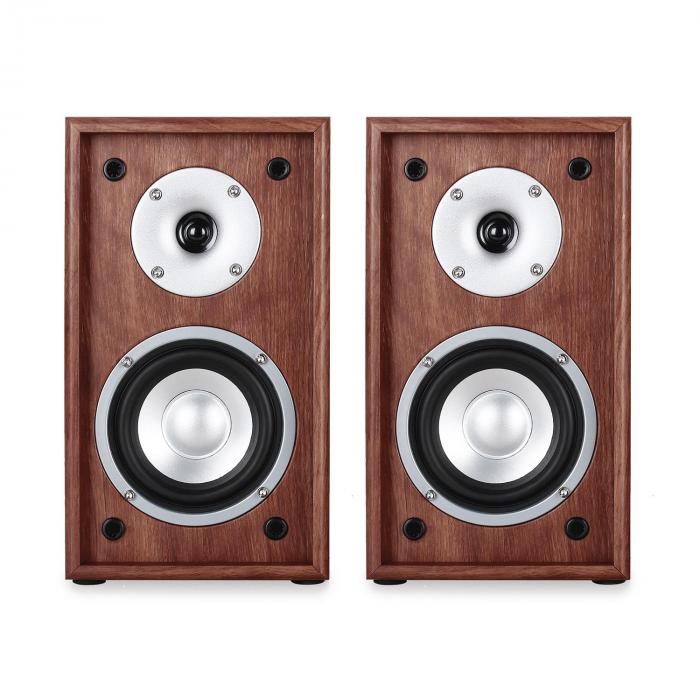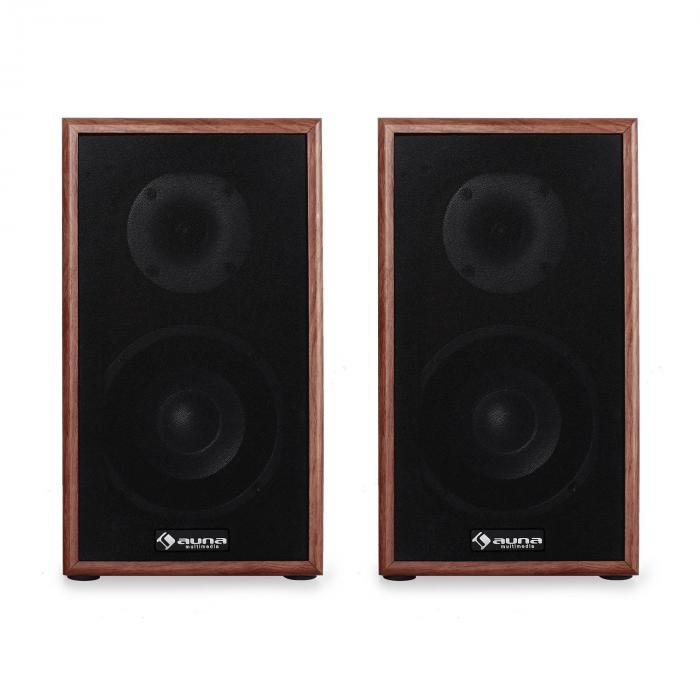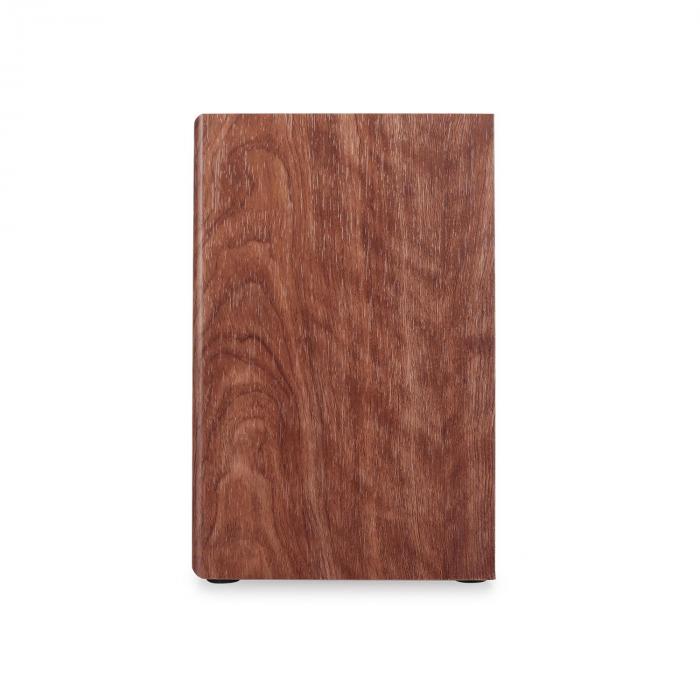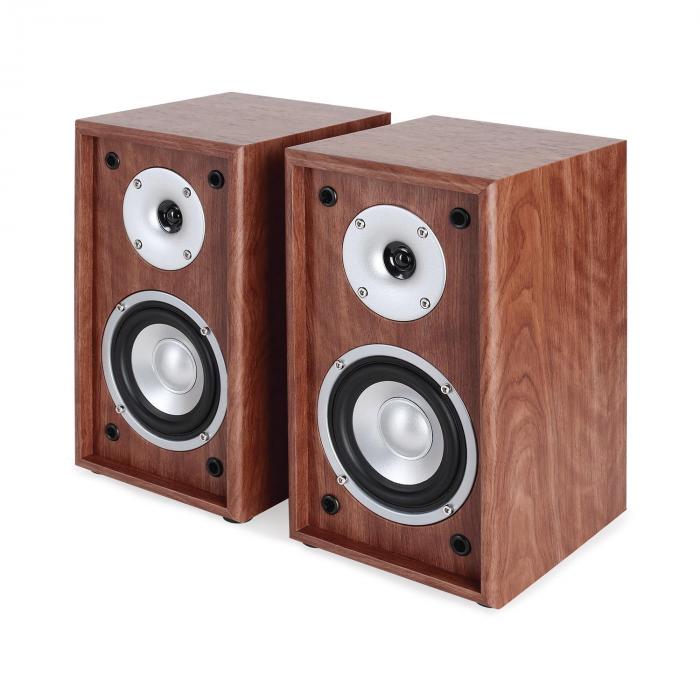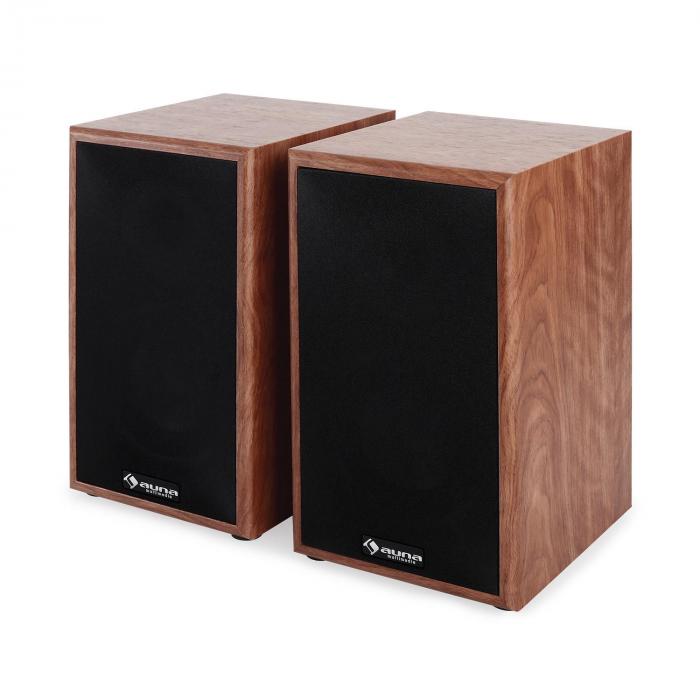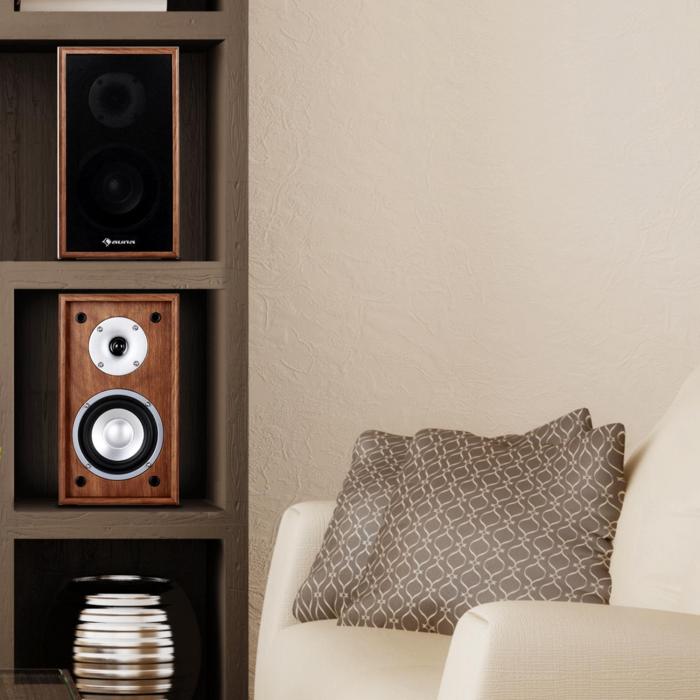 Top features:
Pair of passive 2-way bookshelf speakers with 5" (13 cm) woofer and 35 watts RMS power
Quality connection terminals with gold plated contacts
Wooden cabinet with walnut casing with removable speaker cover
Properties:
Connections: 1 x set of speaker terminals
Power: max. 76W each
Impedance: 8 ohms
frequency range: 92Hz - 20kHz
sensitivity: 87dB +-3dB
Non-slip rubber feet
Dimensions:
5.9" x 10.6" x 6.7" (15 x 27 x 17 cm)
Weight: about 1.7 kg
Line 300-CN-WN 2-Way Passive Centre Speaker 76W - Walnut
Product number: 10008967
Included quantity: 1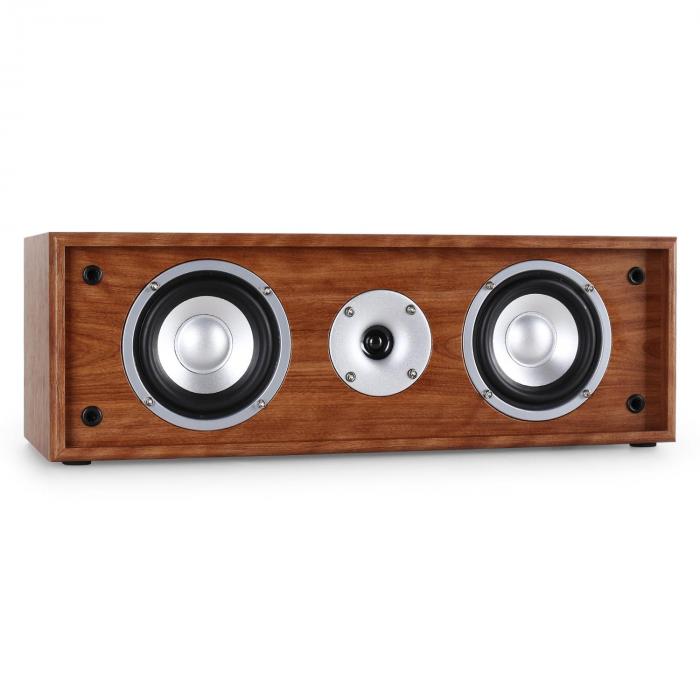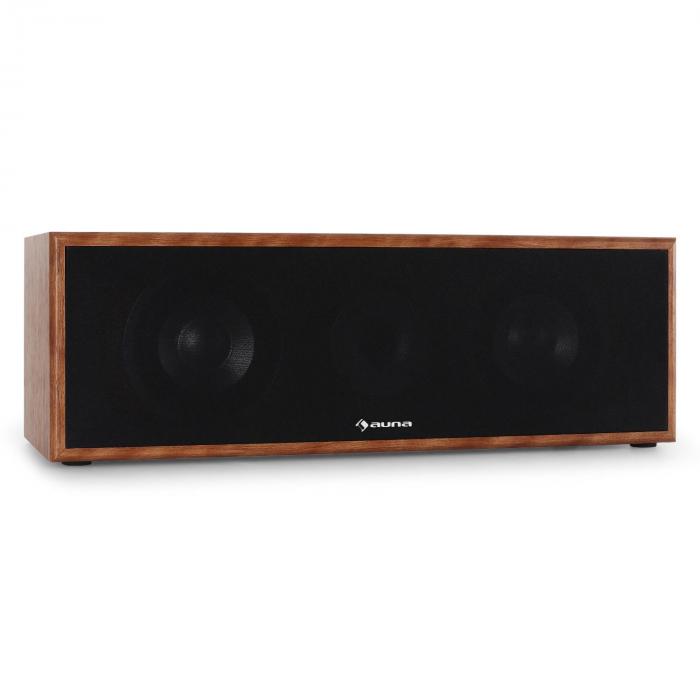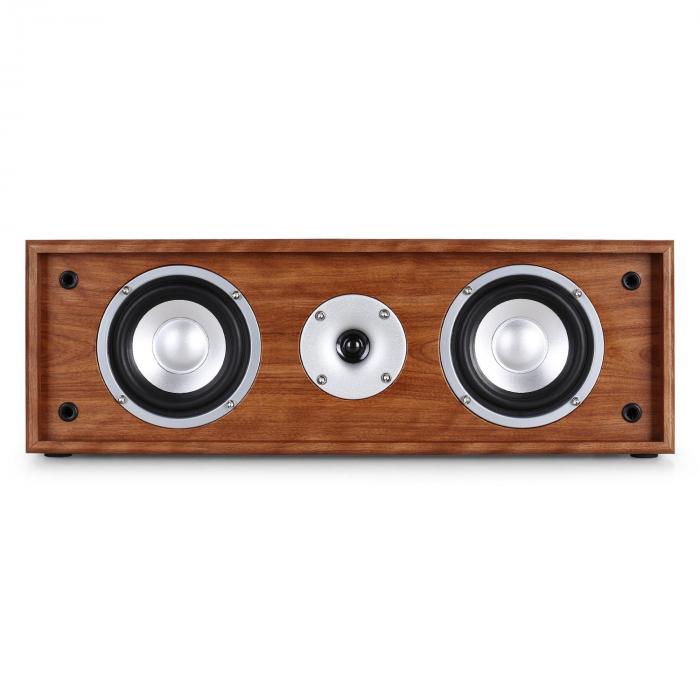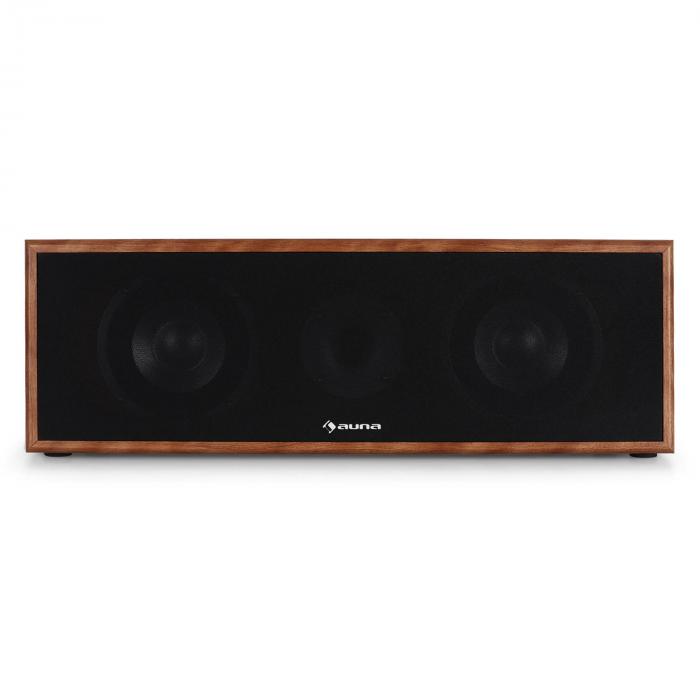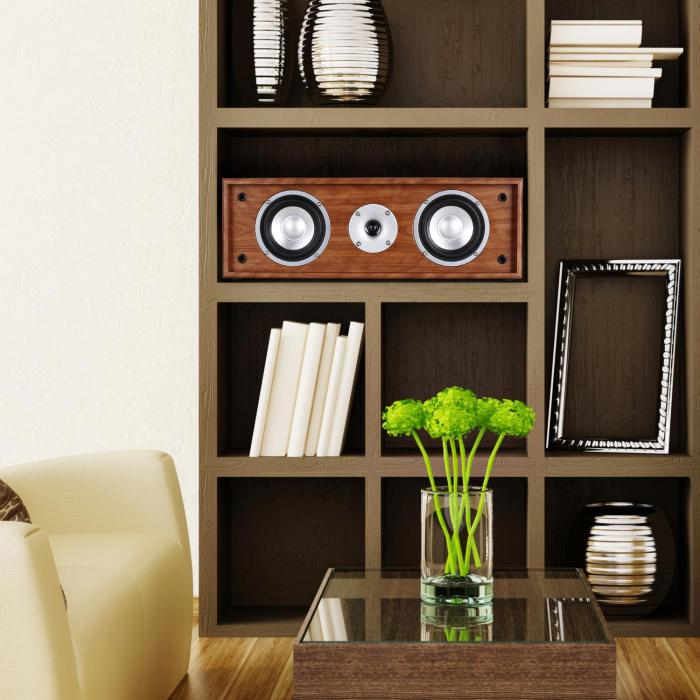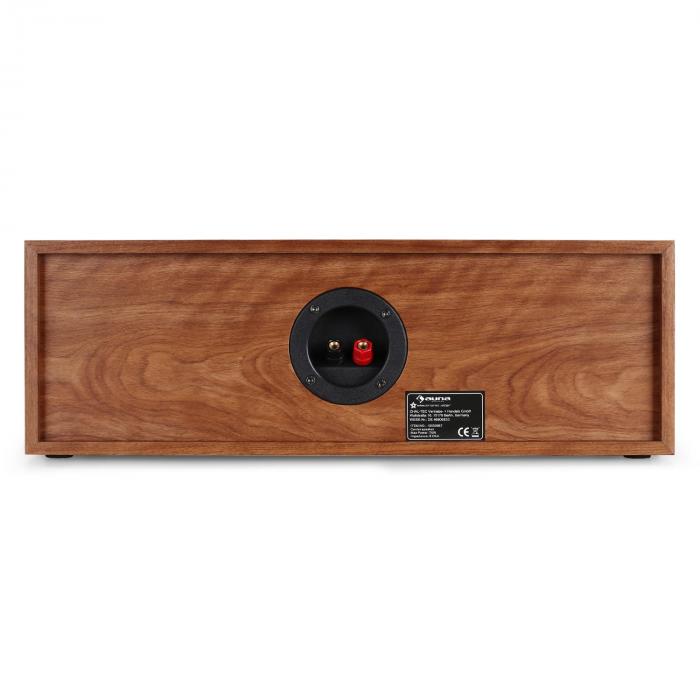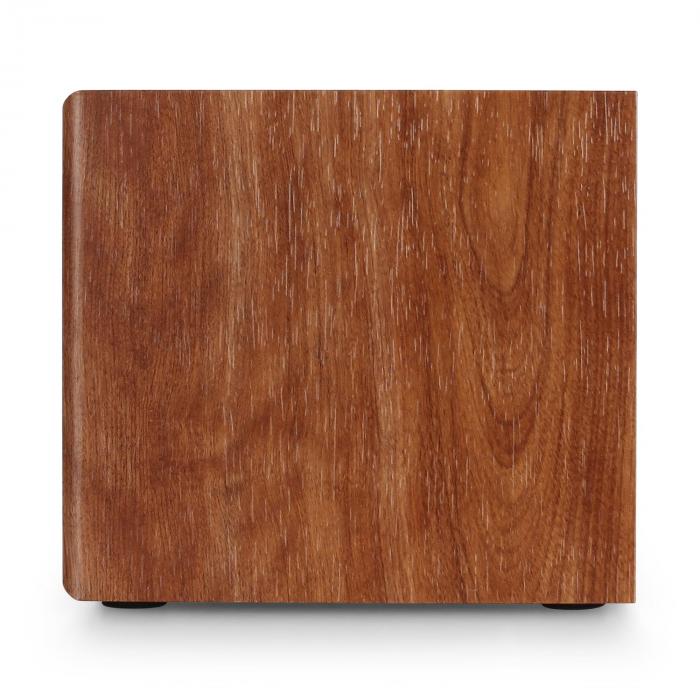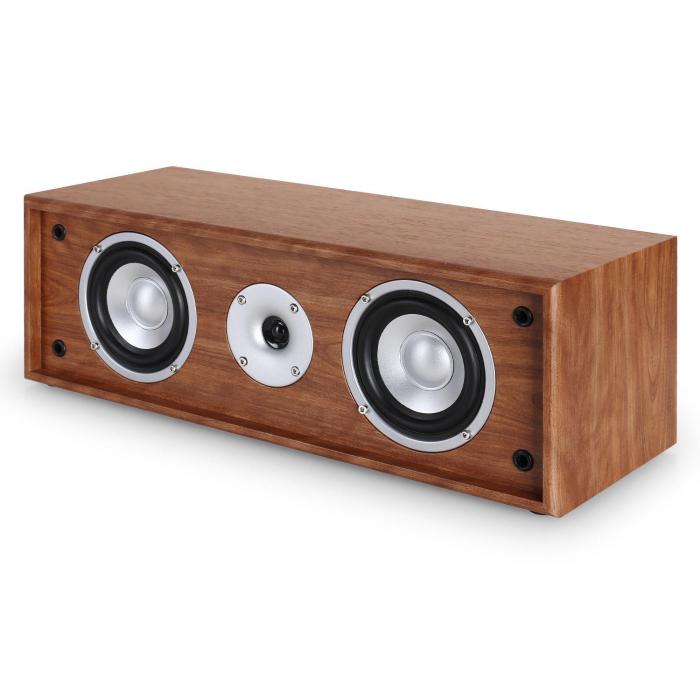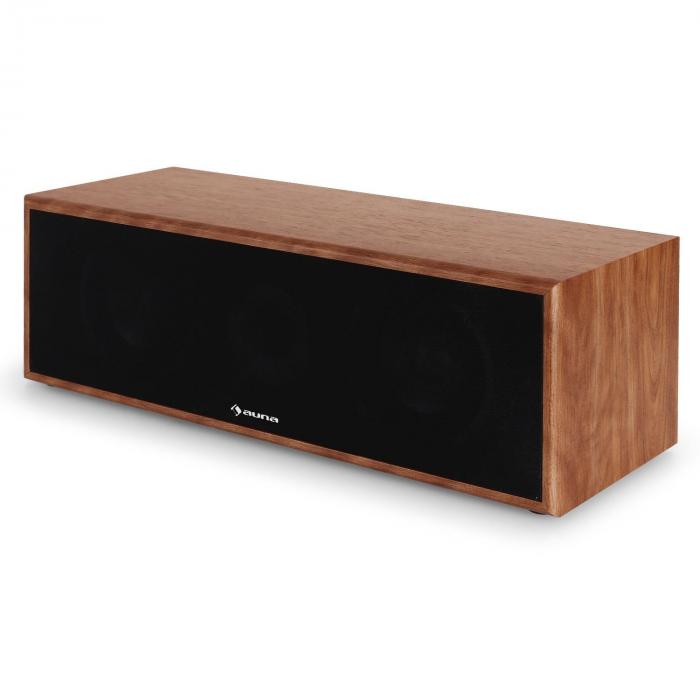 Top features:
Passive 2-way centre speaker with two 4" (10 cm) deep-midrange drivers and 35 watts RMS power
Quality connection terminals with gold-plated contacts
Wooden cabinet with walnut finish and removable speaker cover
Properties:
Connections: 1 x set of speaker terminals
Power: max. 76 Watt
Impedance: 8 ohms
Anti-slip pads
frequency range: 92Hz - 20kHz
sensitivity: 87dB +-3dB
Dimensions:
17.7" x 6.7" x 6.1" (45.5 x 17 x 15.5 cm)
Weight: about 1.7 kg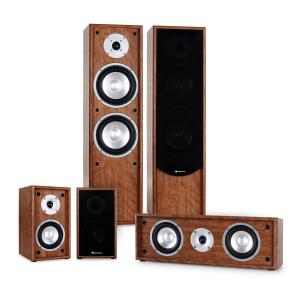 Linie-300-WN 5.0 Sound System