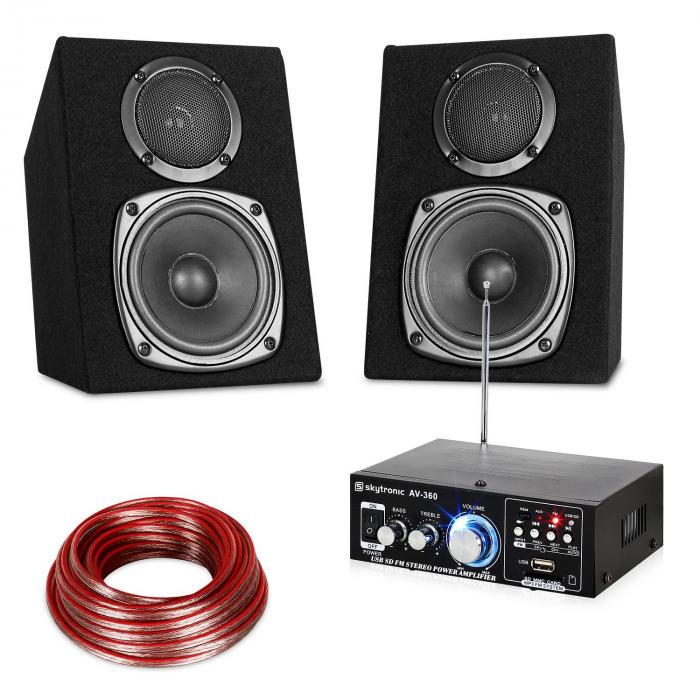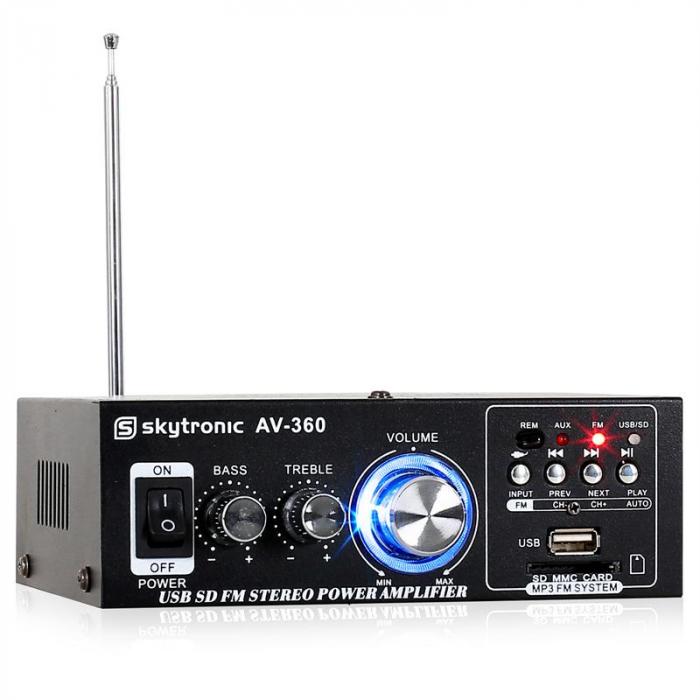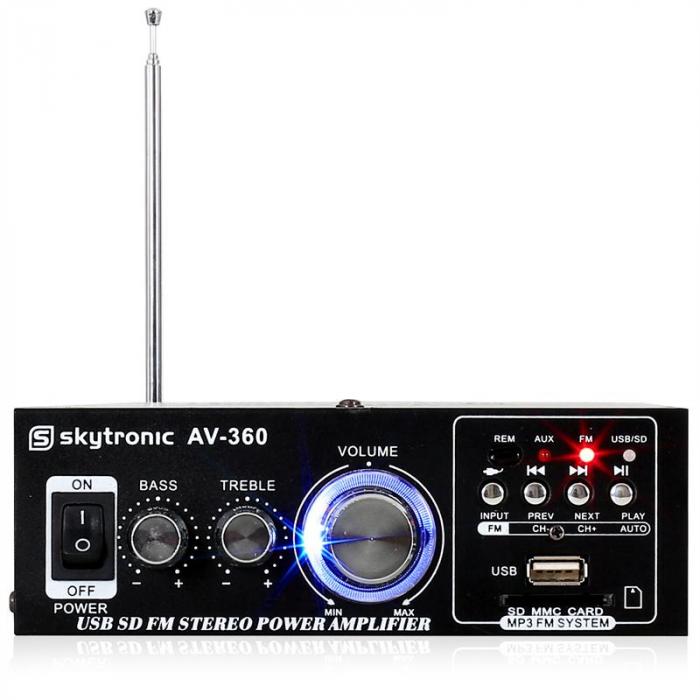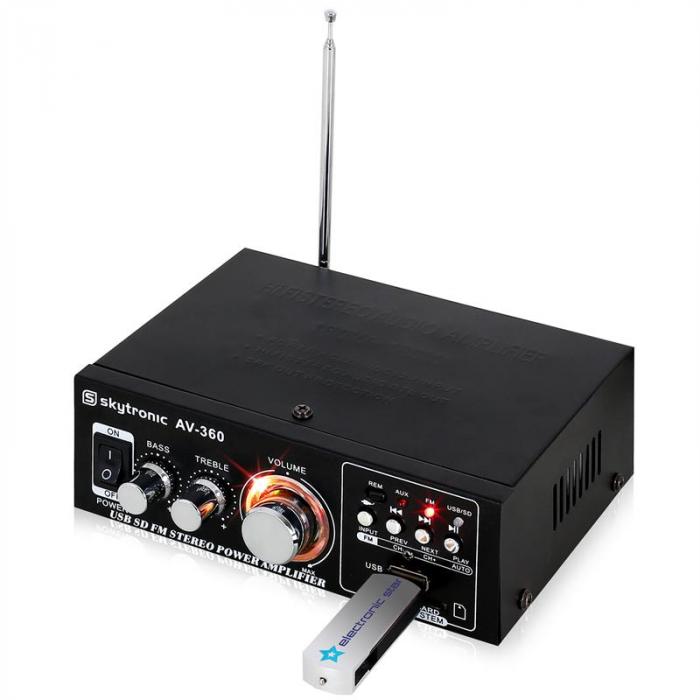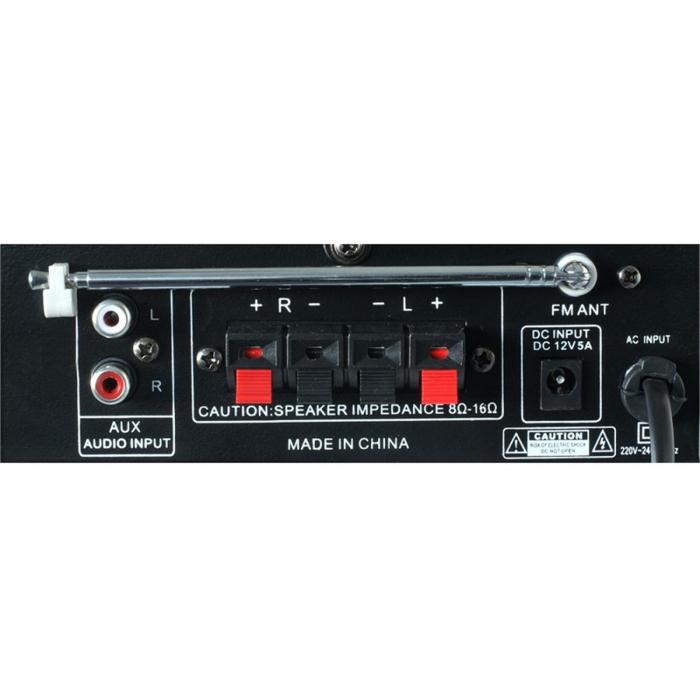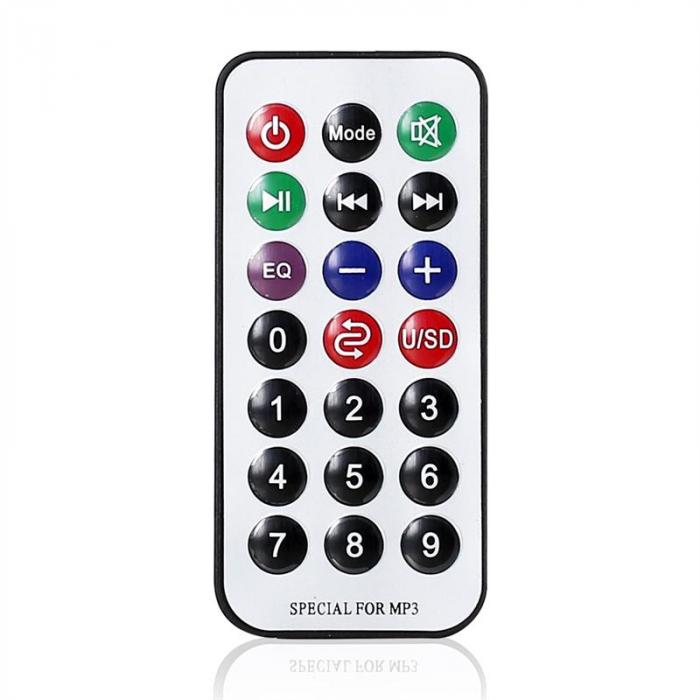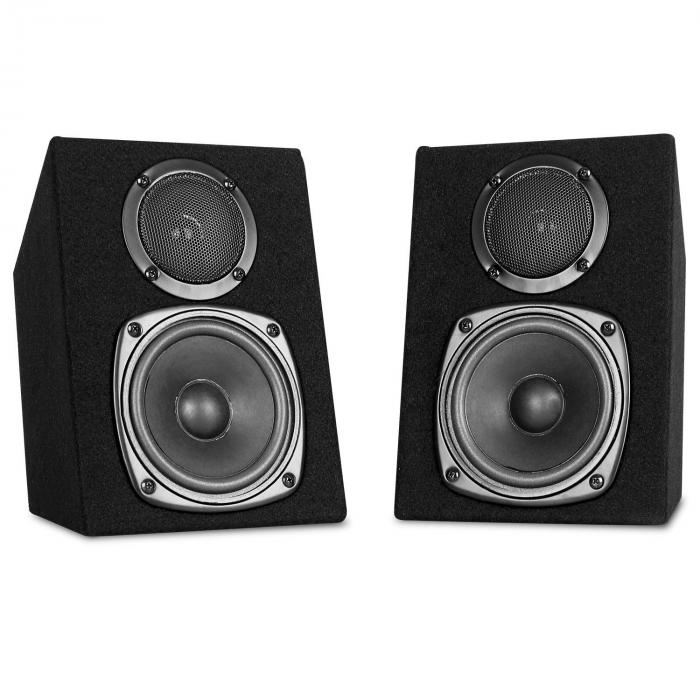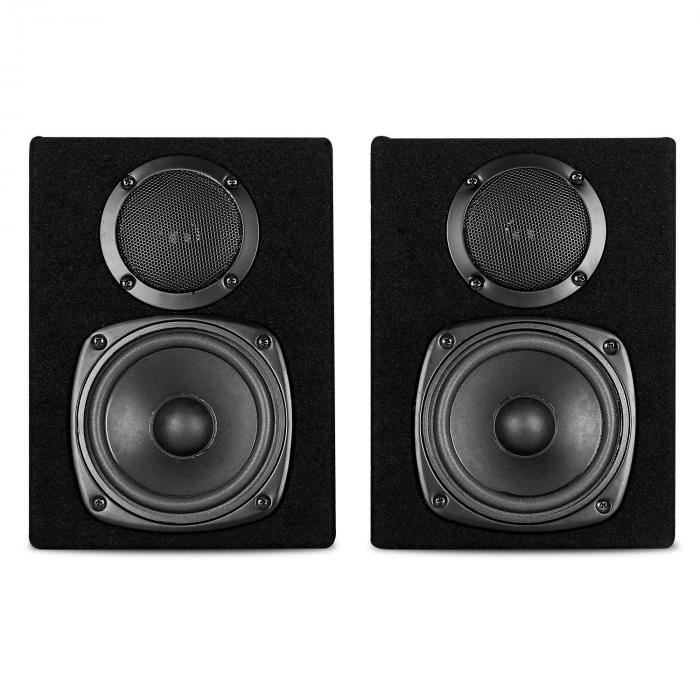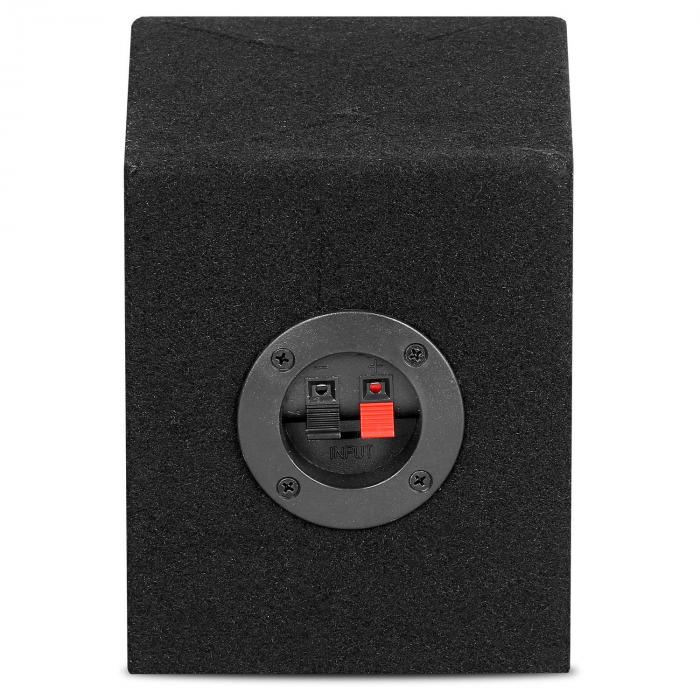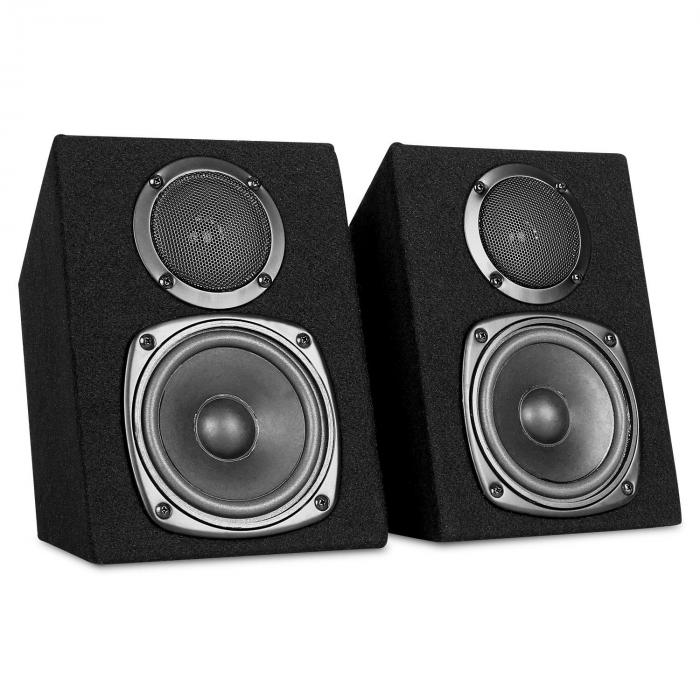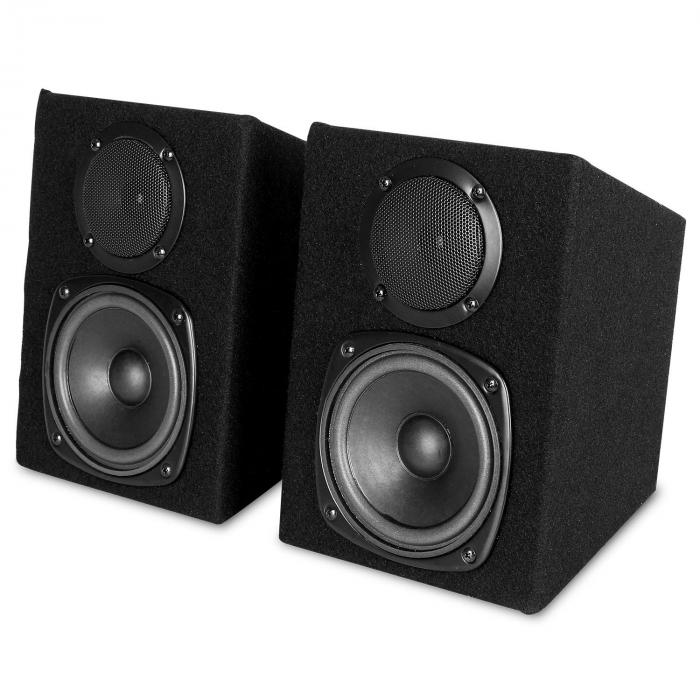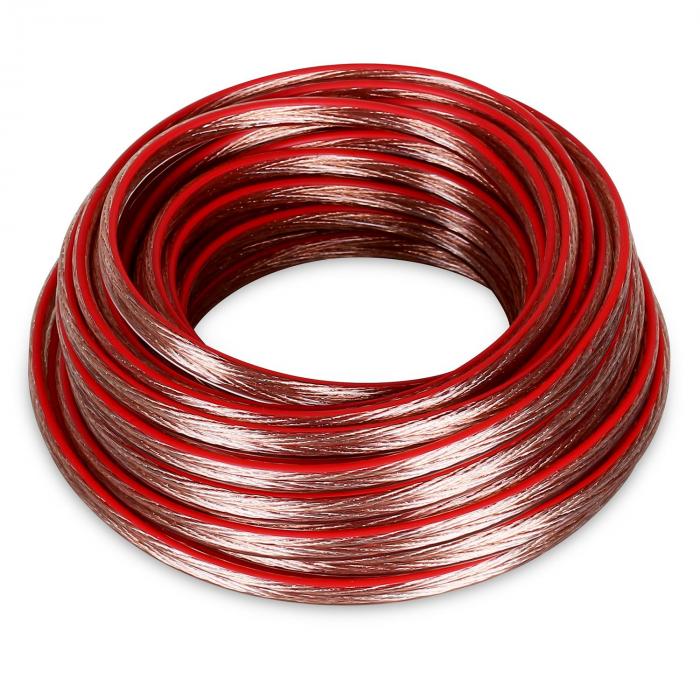 Item number: 60002090
Hifi Stereo Sound Set USB SD MP3 - 30 Watt HiFi Amplifier
You save 57%
Delivery time: 3 - 5 workdays
Top features
Compact performance: 2 x 40W amplifier with ultra compact dimensions (16 x 5.4 x 12.5cm)
High connectivity: MP3-capable USB / SD inputs as well as AUX input for connecting external audio components such as MP3 and CD players
Professional sound: powerful sounding monitor boxes with 30W power each
Shipping costs: from £ 0.00
The item is ready to ship and will be shipped immediately after receipt of payment.
You may change your order at any time.
Hifi Stereo Sound Set USB SD MP3 - 30 Watt
Text für Setartikel..
Compact home entertainment! The 4-piece HiFi stereo sound set USB SD MP3 - 30 watt, consisting of a mini-amplifier, a pair of speakers and the necessary connecting cables, transforms the living room into a cinema hall and gives the sound studio in your own home a touch of professionalism.
The Skytronic AV-360 is a smart, extremely compact HiFi amplifier, which performs the core functions of the device class with a size of only 16 x 5.4 x 12.5 cm. Front USB and SD slots bring the MP3 collections of USB sticks or USB MP3 players into play. The Skytronic AV-360 brings almost any other device on board - from the computer, to CD and DVD players as well as the stereo system - via the rear line input. The function spectrum of the device is rounded off by an FM radio tuner, which - like all other features of the device - can be conveniently recalled using the included remote control. Just as untroubled as the functional approach of the Skytronic power amplifier is its performance, which reaches 80W with a level to provide sound for small and medium sized rooms.
The pair of Skytec monitor boxes are equipped with a 11.5 cm (4.5 ") subwoofer and a 7 cm (2.7 '') tweeter. The 2-way speakers have an RMS output of 30 watts and can be set up standing upright or lying down. A felt cover protects against scratches and reduces the transmission of vibrations.The speakers are connected to the Skytronic AV-360 HiFi amplifier via the supplied cable set.
The HiFi stereo sound set brings great sound effects into the living room or the home studio. The black monitor boxes can be discreetly placed and the HiFi amplifier can be hidden.
Set consists of
AV-360 Hi-Fi Stereo Amplifier USB SD MP3 AUX FM
Item number: 10007362
Included quantity: 1
Top features:
MP3-capable USB/SD inputs for direct playback of music from a USB stick, SD card and suitable MP3 players
2 x 40W power
AUX input for connecting external audio components such as MP3 and CD players
Built-in FM radio tuner
Ultra compact size - 6.3" x 2.1" x 4.9" (WxHxD)
Properties:
Connections: 1 x USB slot, 1 x SD slot, 1 x stereo RCA-LINE input, 2 x sets of stereo terminals
Playable formats: MP3
2-band EQ (bass and treble adjustable)
Convenient operation via remote or keys
Telescopic antenna
Mute
Power supply: 220 - 240V, 50Hz / 12V adapter (optional, not included)
Dimensions:
6.3 x 2.1 x 4.9 inches (W x H x D) (16 x 5.4 x 12.5cm)
Weight: approx. 2.2 pounds (1kg)
Speaker Cable 2 x 1.5mm² 10m Transparent / + Kz
Item number: 10002629
Included quantity: 1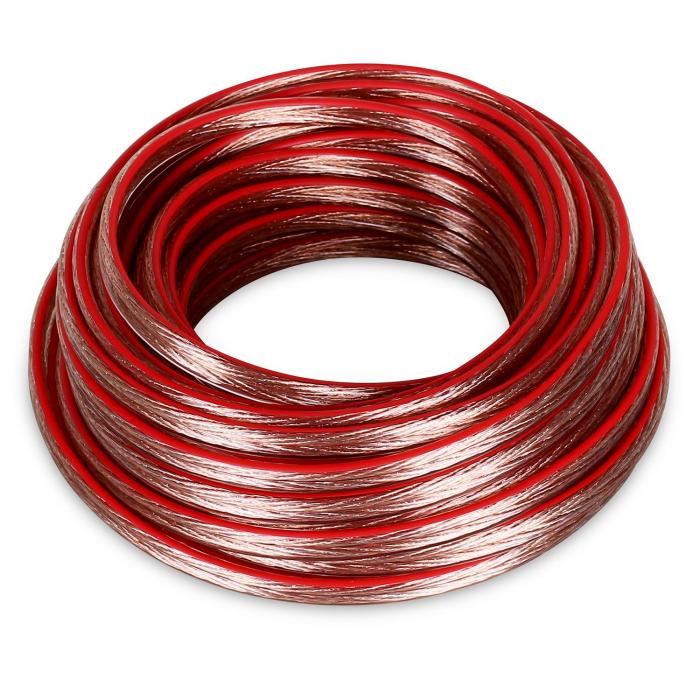 Properties:
Highly flexible cable in required length. Fine assembly with 2 wire cable, one wire coloured.
1.5mm² core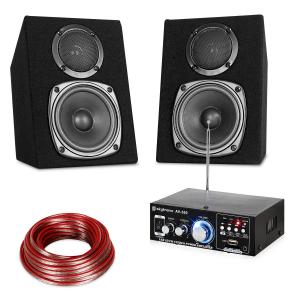 Hifi Stereo Sound Set USB SD MP3 - 30 Watt HiFi Amplifier
Compact performance: 2 x 40W amplifier with ultra compact dimensions (16 x 5.4 x 12.5cm)
High connectivity: MP3-capable USB / SD inputs as well as AUX input for connecting external audio components such as MP3 and CD players
Professional sound: powerful sounding monitor boxes with 30W power each
All purchases made between the 25th of October and the 31st of December 2019 can be returned till the 31st of January 2020.