Item number: 60001824
Elegance Tower BT 2.0 HiFi System
Unfortunately, no articles are currently available
Top features
Uncomplicated HiFi set consisting of a Bluetooth-capable amplifier and CD-MP3-Player/Radio receiver
HiFi stereo amplifier with 600 watt max. power, Bluetooth interface and 3 AUX inputs
Comfortable operation of the power amplifier via the included remote control
Shipping costs: from £ 0.00
The item is ready to ship and will be shipped immediately after receipt of payment.
"Elegance Tower Bluetooth" 2.0 HiFi-Set | MP3-CD Player | Amplifier 600W
Text für Setartikel..
Powerful! The auna "Elegance Tower Bluetooth" 2.0 HiFi set brings, with a HiFi amplifier and a format-savvy radio receiver the entire world of hi-fi sounds into the home.
The connection options of the auna AV2-CD508BT amplifier not only open up the playback qualities of the auna AV2-CD509 MP3-CD player radio, but also enable the connection of other HiFi devices, music sources and speakers. Thanks to the built-in Bluetooth interface, smartphones, tablets, PCs and computers can be used wirelessly to connect to the amplifier. A front-end AUX input provides audio components such as MP3 and CD players access to the technical environment. On the rear, the power amplifier also offers three RCA line inputs for radio receivers, cassette decks, CD players, and other equipment. A RCA-line output is used to transfer incoming signals to other devices without any problem. At 600 Watts max. performance, the power amplifier itself fills large living areas with dynamic, differentiated sounds.
The auna AV2-CD509 is not only a compact CD player, but also a CD-R, CD-RW and MP3 CD player also when connected to MP3 libraries via the USB port. In addition, it has an integrated radio receiver for receiving FM stations with 40 station presets.
The auna "Elegance Tower Bluetooth" 2.0 HiFi set comes in a luxurious silver finish thanks to its brushed stainless steel surfaces for harmonious interactions within the living room.
Set consists of
AV2 CD508BT HiFi Stereo Amplifier Bluetooth 600W Silver
Item number: 10008978
Included quantity: 1
Top features:
Silver HiFi stereo amplifier with solid front panel made of brushed stainless steel
Bluetooth interface for wireless music playback from smartphones, tablets, or computers
3 stereo RCA line inputs for CD players, DVD players and other AUX sources
Convenient operation via included remote control
Properties:
Connections: 3 x stereo RCA input, 1 x stereo RCA record output, 1 x 3.5 mm jack headphone output, 2 x set of speaker terminals
Power: max. 600W
Speaker impedance: 6-18 ohms
Volume control
Bass control
Treble controls
Balance control
Input source buttons
Standby function
Stands
Power LED
Power button on the rear side
Power remote control: 1 x CR2025
Power supply: AC 230V, 50Hz
Dimensions:
42 x 8.5 x 25cm (WxHxD)
Weight: about 3.2 kg
AV2-CD509 CD Player USB MP3
Item number: 10008983
Included quantity: 1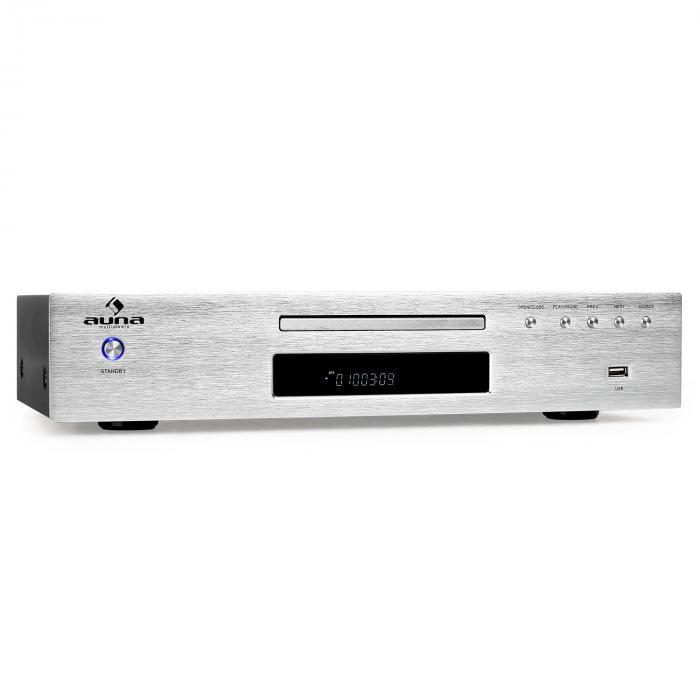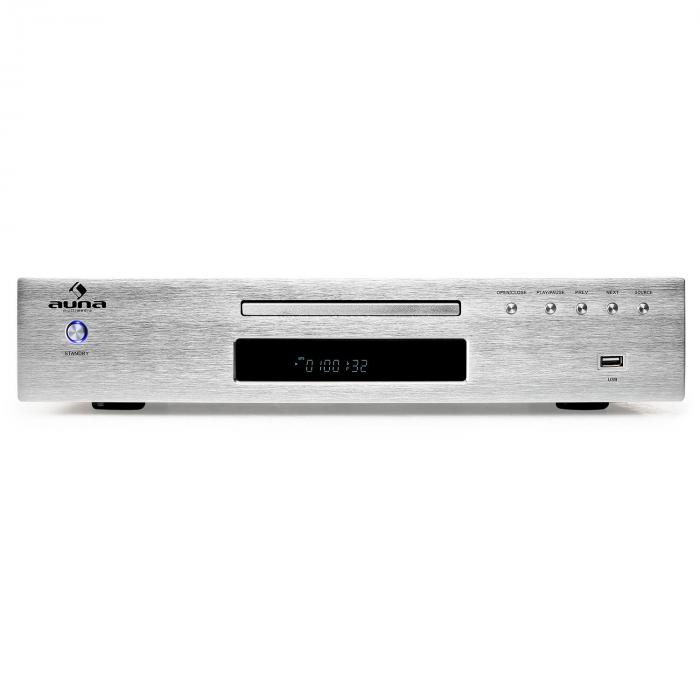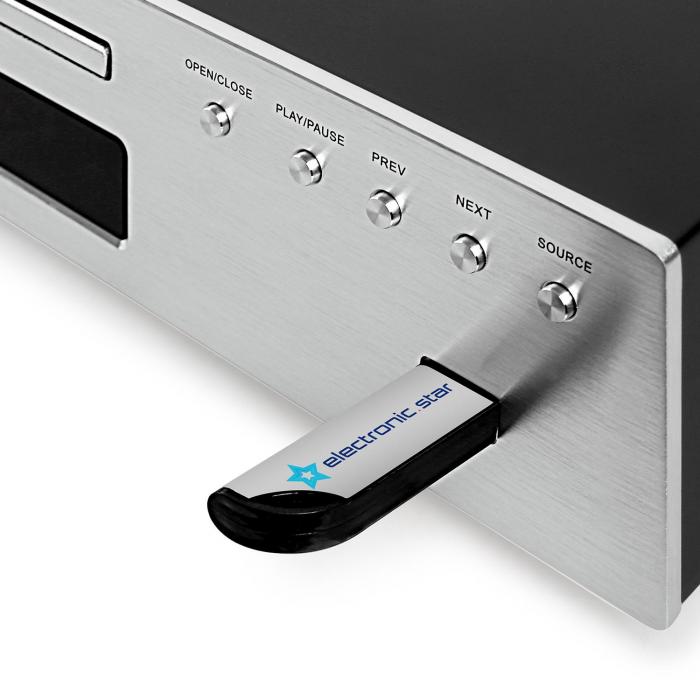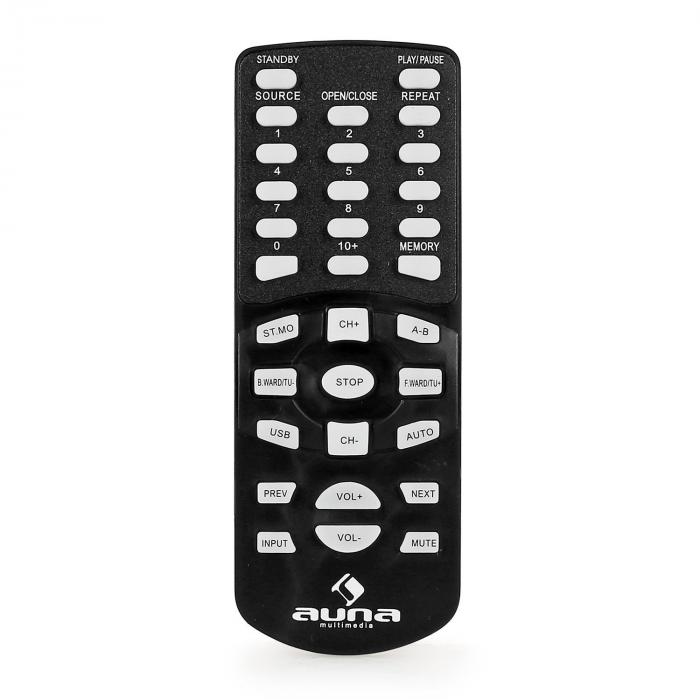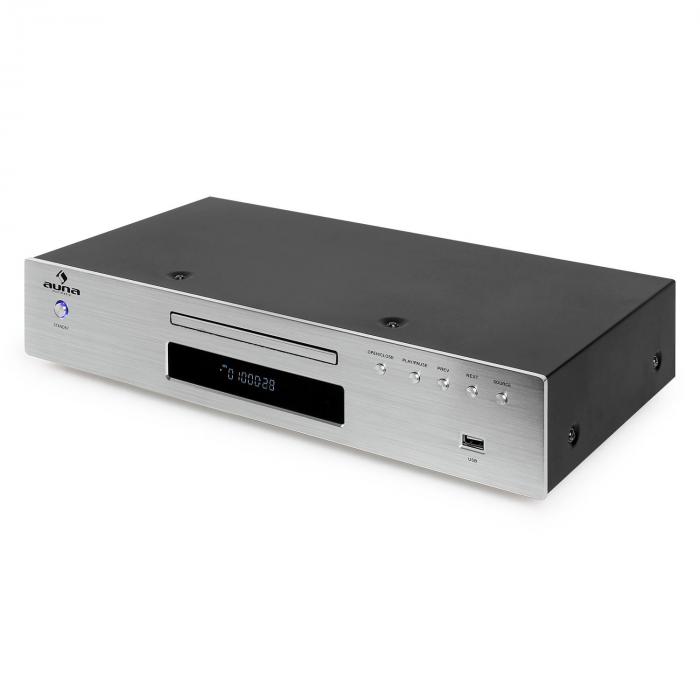 Selected reviews from the German press
Top features:
MP3 compatible HiFi CD player
40 station presets
USB input for direct playback of MP3s from USB storage devices
Digital and analogue outputs (optical, coaxial, RCA line)
Easy operation via remote or built-in controls
Solid metal front in brushed stainless steel
Properties:
Connections: 1 x USB (front), 1 x Optical audio output, 1 x Coaxial audio output, 1 x Stereo RCA audio output
Playable formats: CD, CD-R, CD-RW, MP3
Automatic and manual tuning
Rear on/off switch
Easy operation via remote or built-in controls
Repeat function
A-B repeat
Mute
LCD display
Power supply: 230V, 50Hz
Dimensions:
42.5 x 8.5 x 22.5cm (WxHxD)
Weight: approx. 3kg
Elegance Tower BT 2.0 HiFi System
Uncomplicated HiFi set consisting of a Bluetooth-capable amplifier and CD-MP3-Player/Radio receiver
HiFi stereo amplifier with 600 watt max. power, Bluetooth interface and 3 AUX inputs
Comfortable operation of the power amplifier via the included remote control