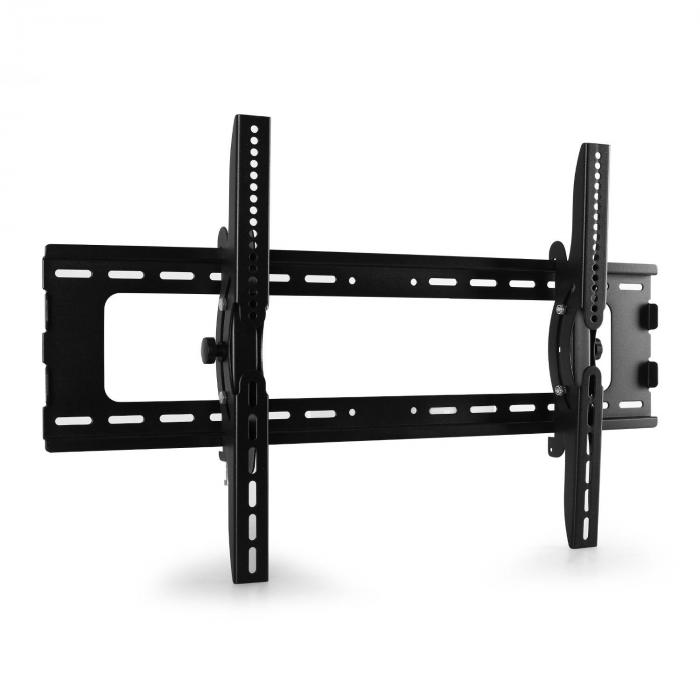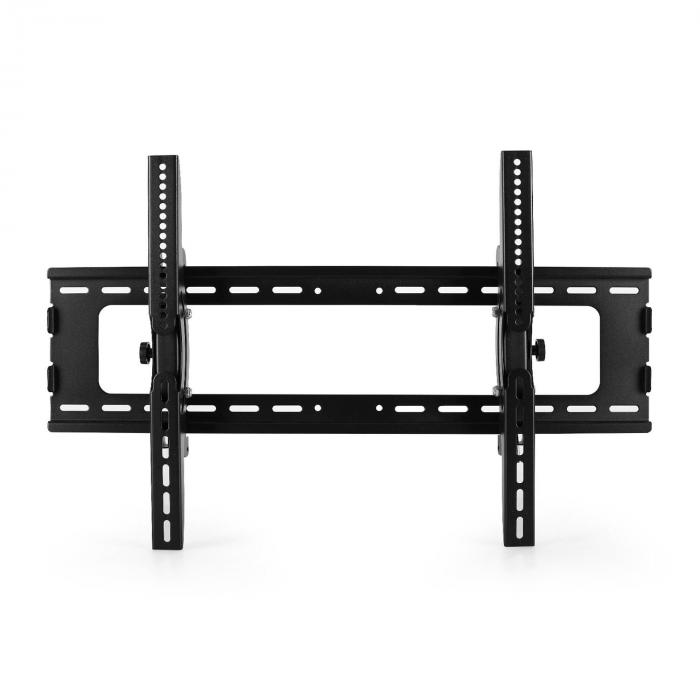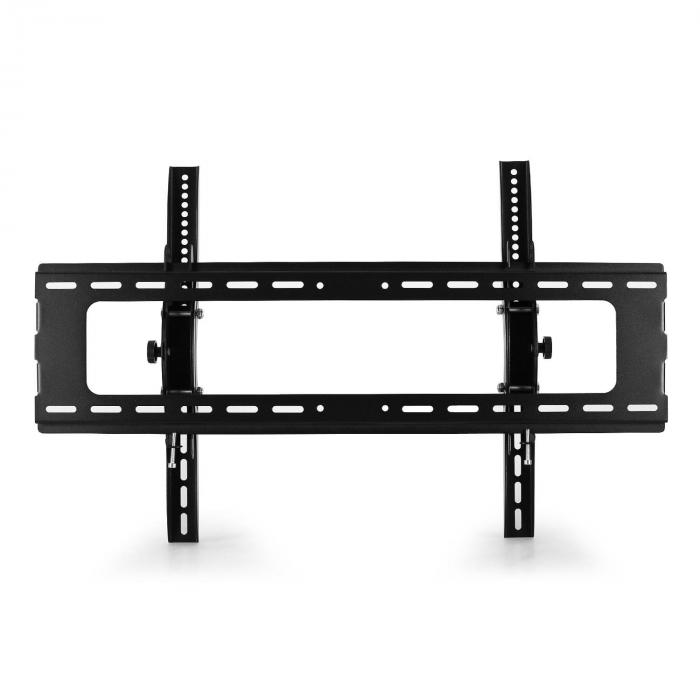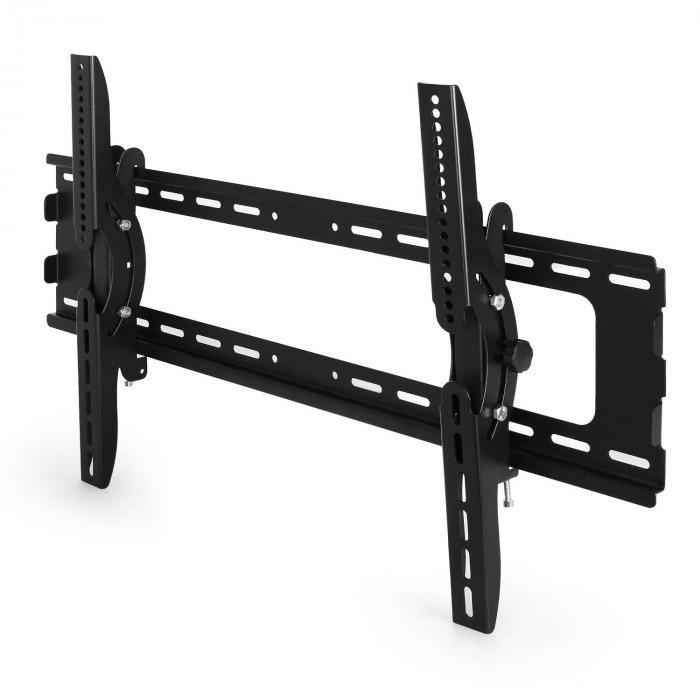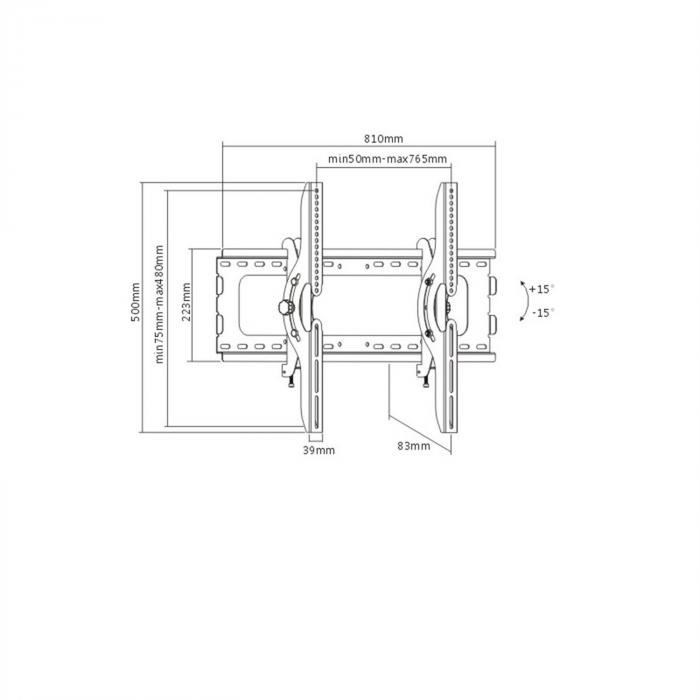 Product number: 10005412
PLB-2N TV Wall Mount
You save 57%
Delivery time: 3 - 5 workdays
Top features
VESA hole spacing: 75x75mm, 100x100mm, 200x100mm, 200x200mm, 400x200mm, 600x200mm, 600x400mm.
Maximum load capacity: 75kg
Buying advice under "Technical Data" tab
Also available as B stock
Shipping costs: from £ 0.00
The item is ready to ship and will be shipped immediately after receipt of payment.
You may change your order at any time.
PLB-2N 37"-70" LCD TV Wall Mount Bracket - Black
The Auna PLB-2N Wall Mounting Bracket is the ideal space-saving solution which provides flexibility for the ultimate in TV viewing.
LED and LCD televisions can be mounted on a horizontal axis plus or minus 15 degrees. This is particularly useful when there is limited space for the TV, and means that a clear view can be had by all.
The Auna PLB-2N covers virtually all VESA hole spacing measurements (75x75, 100x100, 200x100 and 200x200) so that different models can be wall mounted. The maximum load of 75 kilograms is sufficiently high to avoid weight restrictions.
In addition to the VESA hole spacings, the Auna PLB-2N can be mounted at many intermediate sizes, between 5cm and 76.5cm wide horizontally, and between 7.5cm and 48cm vertically.
The bracket is made of superior quality materials, and comes with illustrated assembly instructions. A 3-in-1 spirit level is also provided to ensure optimal alignment of the bracket.
Finally, the Auna PLB-2N also comes with a two-metre long HDMI cable.
Product details
Top features:
Flexible TV wall mounting bracket
HDMI cable included
Suitable for VESA hole spacing: 75x75mm, 100x100mm, 200x100mm, 200x200mm, 400x200mm, 600x200mm, 600x400mm.
Maximum load capacity: 75kg
Ideal for 32 to 60" televisions (81 to 152cm)
Distance from wall: 8.3cm
3-in-1 spirit level included for optimal alignment
Properties:
Suitable for VESA hole spacing: 75x75mm, 100x100mm, 200x100mm, 200x200mm, 400x200mm, 600x200mm, 600x400mm.
Supports intermediate sizes between 50mm and 765mm horizontally, and between 75mm and 480mm vertically.
Tilting range: 30 degrees
Easy installation thanks to complete and illustrated assembly instructions
Material: Solid steel (cold rolled) with a double powder coating
Colour: Black
Scope of delivery:
Delivered as an assembly kit including mounting material (concrete anchors/screws)
HDMI cable
3-in-1 spirit level
Dimensions:
Hole spacing: 75x75mm, 100x100mm, 200x100mm, 200x200mm, 400x200mm, 600x200mm, 600x400mm.
HDMI cable length: 2 metres
Weight: 11 pounds (5kg)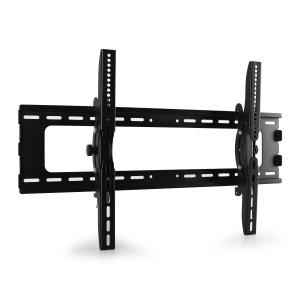 PLB-2N TV Wall Mount
VESA hole spacing: 75x75mm, 100x100mm, 200x100mm, 200x200mm, 400x200mm, 600x200mm, 600x400mm.
Maximum load capacity: 75kg
Buying advice under "Technical Data" tab