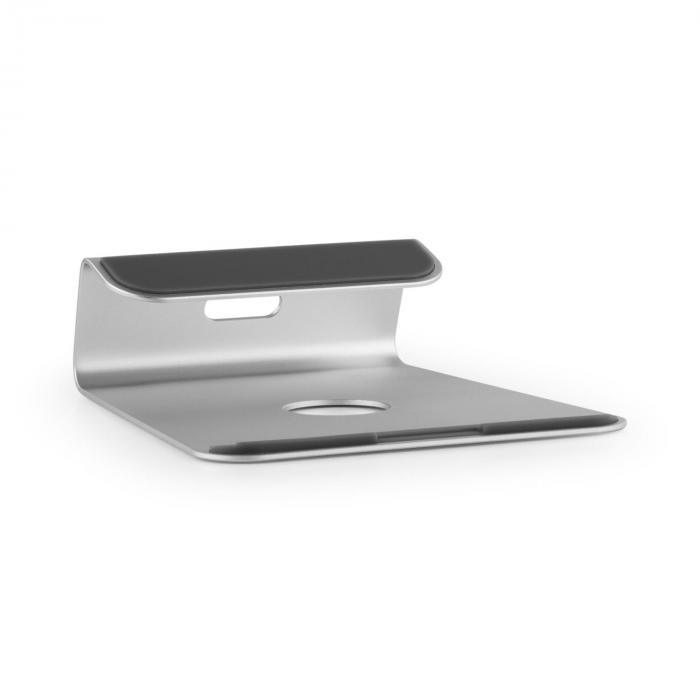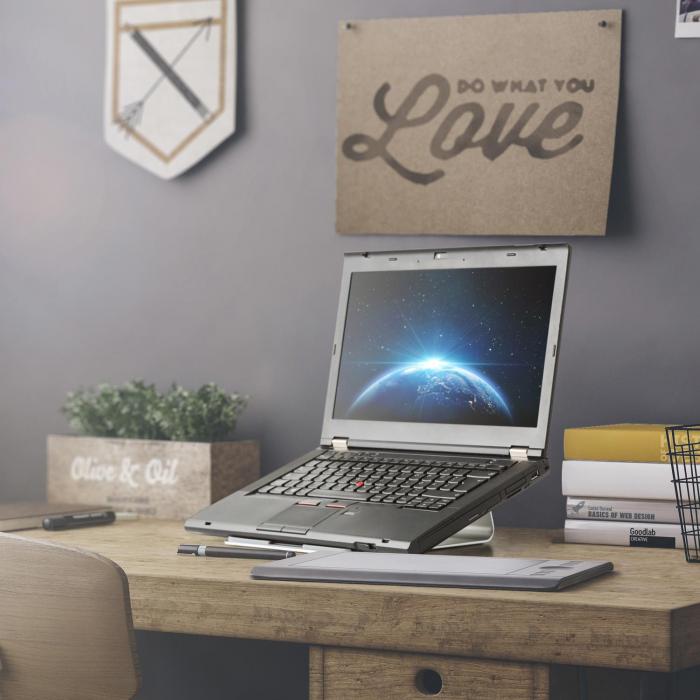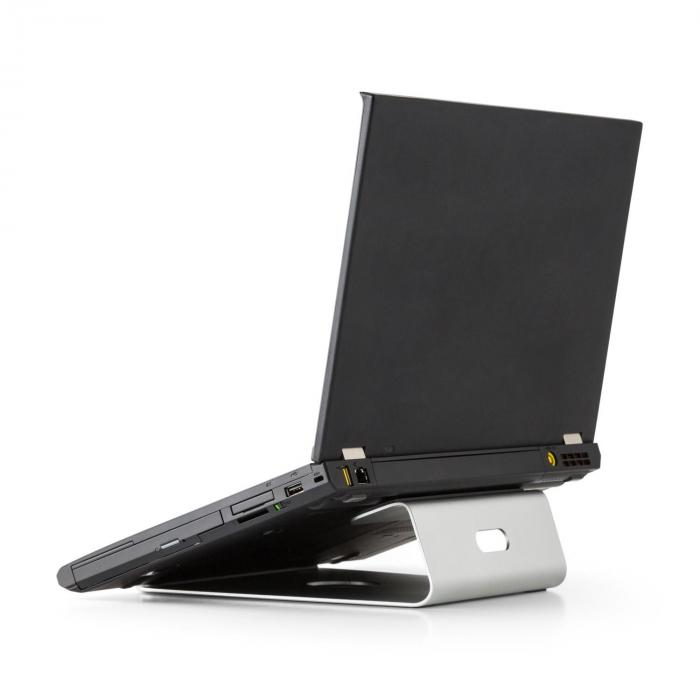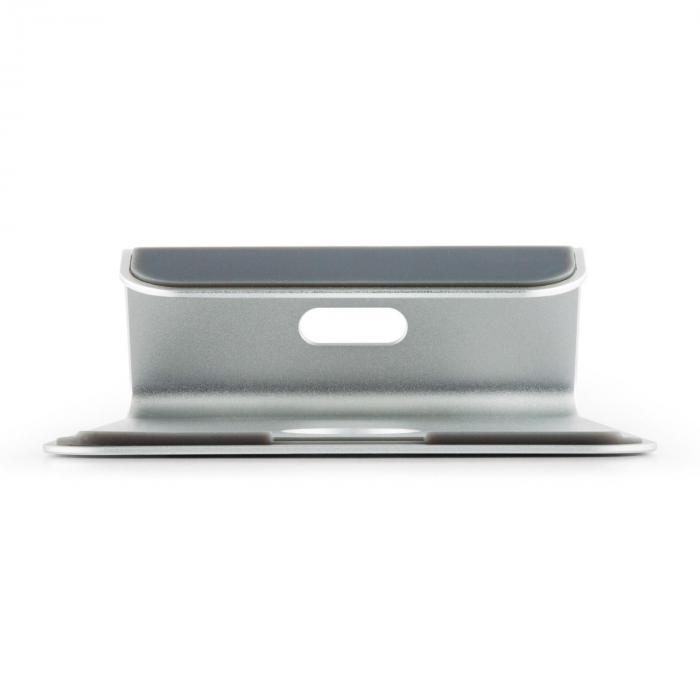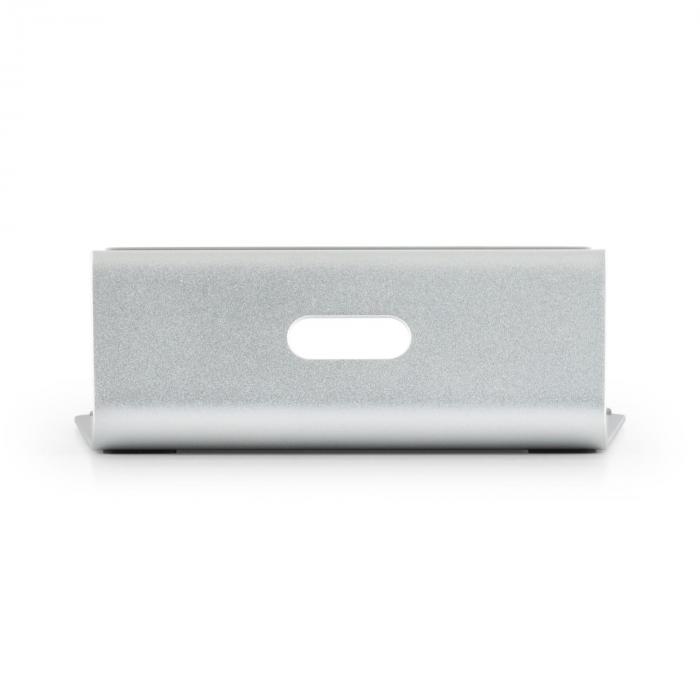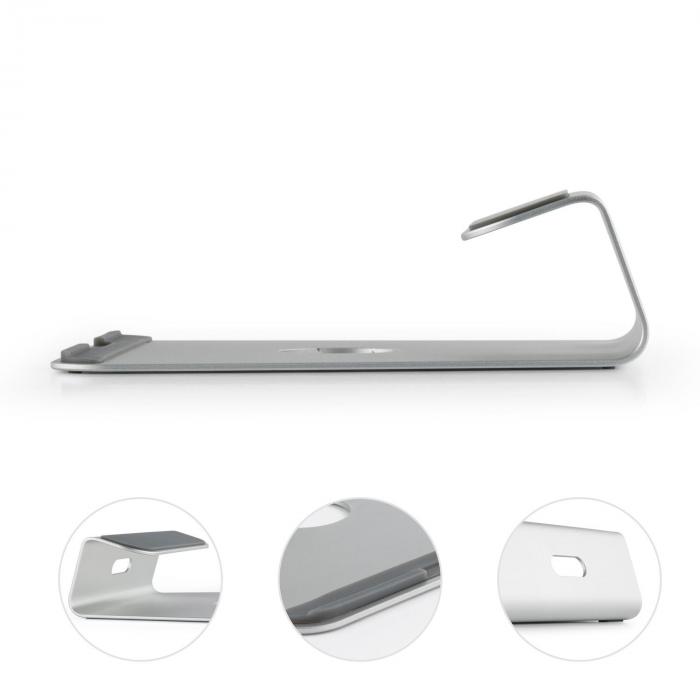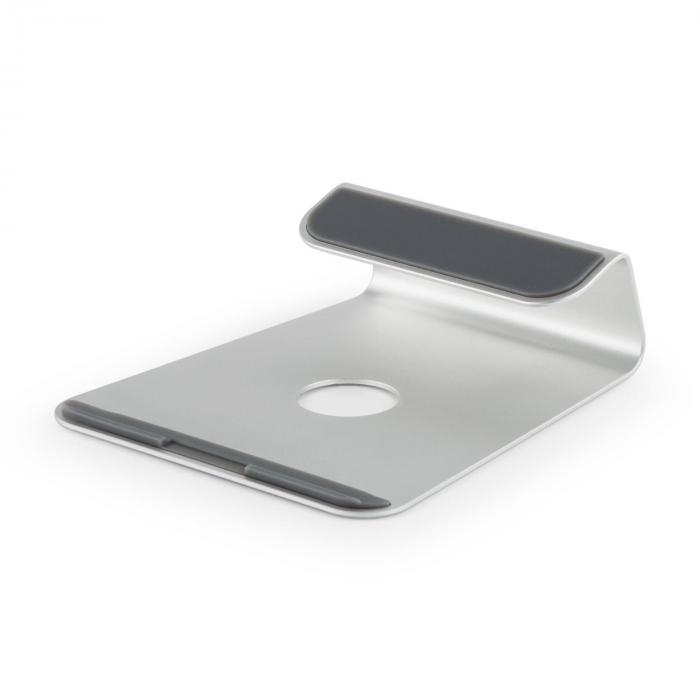 Item number: 10031417
A-ST-1 Laptop Stand
You save 50%
Delivery time: 3 - 5 workdays
Top features
Anti-slip silicone pad to hold the laptop securely
Ergonomic angle of 18° for optimal line of sight
Aluminium stand: ideal outlet for heat
Shipping costs: from £ 0.00
The item is ready to ship and will be shipped immediately after receipt of payment.
You may change your order at any time.
A-ST Laptop Holder Notebook Stand 18° Aluminium Silver
Tilt while typing. The auna A-ST 1 laptop holder creates the perfect angle for working comfortably and binge-watching on notebooks.
The auna A-ST 1 notebook stand helps your neck muscles to relax, whether you are creating the next presentation or engaged in a series marathon. Tilted upwards at an angle of 18°, the holder creates an optimal, ergonomic viewing angle on the screen of your laptop or notebook. Anti-slip, silicone pads keep the computer steady when in inclined positions and guide heat away from the laptop housing. The robust, shatter-proof aluminium material used in the auna A-ST-1 stand helps remove heat and radiates it away from the laptop quicker than similar holders made of plastic or wood. The open design ensures additional air circulation and offers space for the organisation of the laptop's cables. The surface of the holder is anodised with a silver aluminium alloy, which also provides an optical highlight when working.
Easy installation, relaxed necks, comfortable work and an elegant design: The auna A-ST 1 laptop stand revolutionises the workplace.
Product details
Top features:
Universal laptop stand: Creates a higher position for laptops and notebooks for a comfortable line of sight
Timeless, modern design: curved lines with silver surface
Anti-slip silicone pad to hold the laptop securely
Ergonomic angle of 18° for optimal line of sight
Aluminium stand: ideal outlet for heat
Properties:
Uncomplicated and simple installation
Improves air circulation under the laptop
Space for organising laptop cables
Anti-slip and scratch-free stand thanks to silicone feet
Shatter-proof and light-weight
Scope of delivery:
1 x laptop stand
Supplied without instruction manual
Dimensions:
Measurements: approx. 21 x 6.8 x 24 cm (WxHxD)
Weight: approx. 520 g
A-ST-1 Laptop Stand
Anti-slip silicone pad to hold the laptop securely
Ergonomic angle of 18° for optimal line of sight
Aluminium stand: ideal outlet for heat