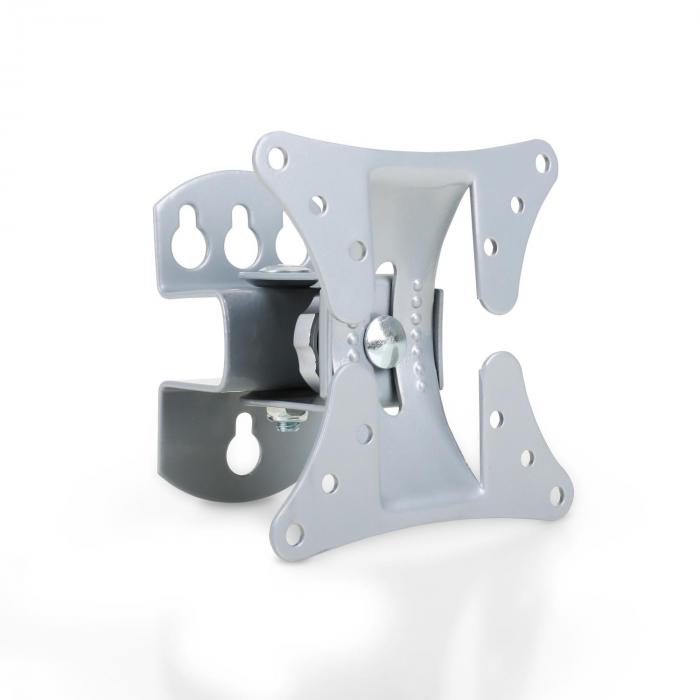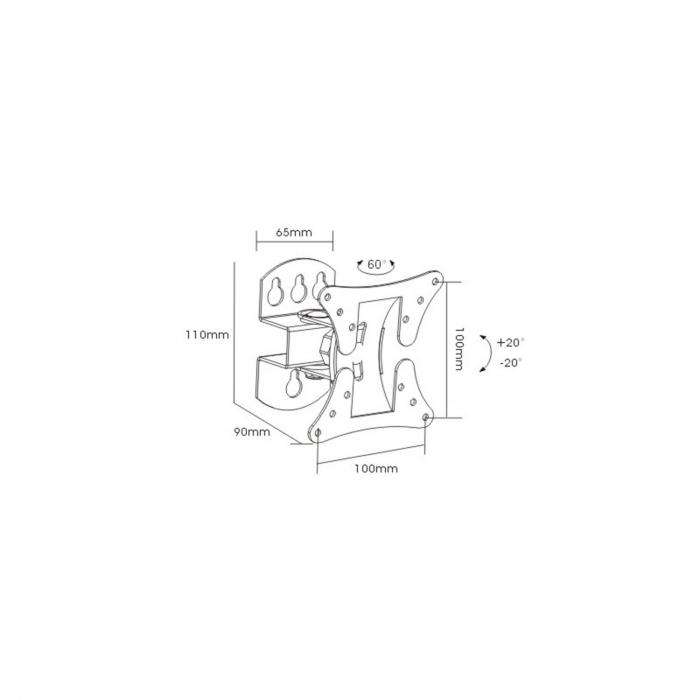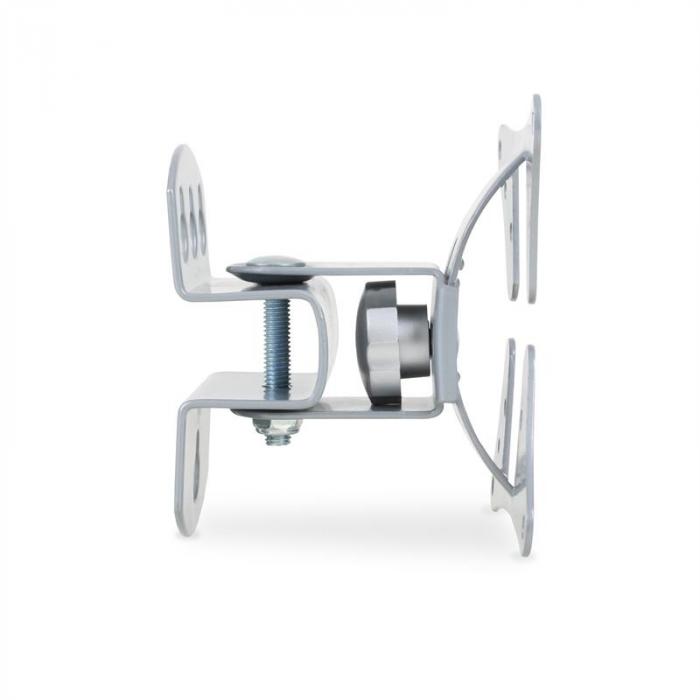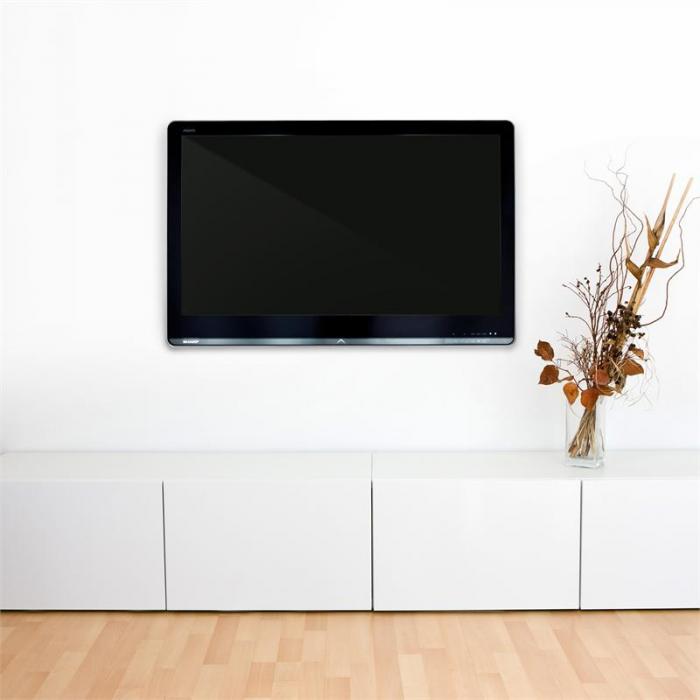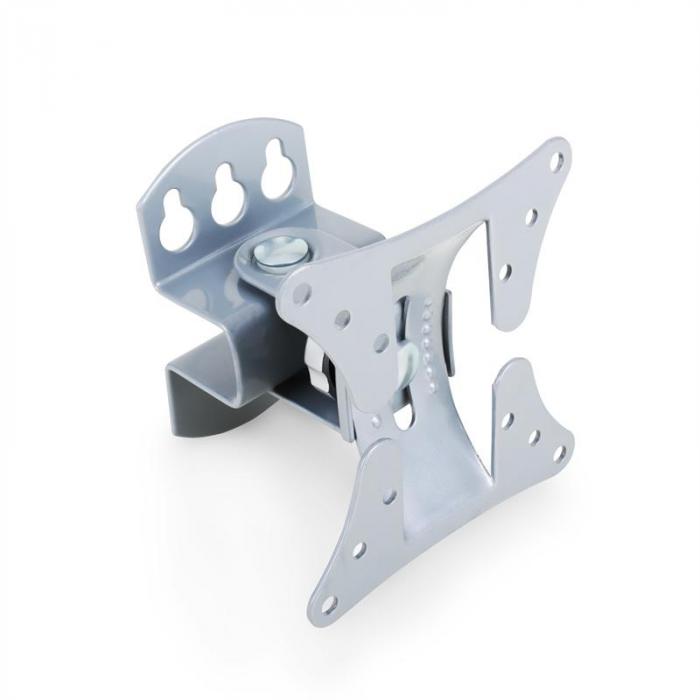 Product number: 10006023
LCD-501 Swivel Arm Wall Mount
You save 51%
Delivery time: 3 - 5 workdays
Top features
VESA: 50 x 50mm, 75 x 75mm, 100 x 100mm
Max. load capacity: 30kg
Shipping costs: from £ 0.00
The item is ready to ship and will be shipped immediately after receipt of payment.
You may change your order at any time.
LCD-501 23" TV Screen Wall Mount Bracket - Swivel Tilt
The LCD television wall-mounting bracket is the optimalsolution for rooms with inconsistent lighting conditions.
For this purpose, the television mounting bracket can betilted up to 40˚ and swiveled up to 60˚.
The LCD television swivel mount covers three hole spacingstandards (50 x 50, 75 x 75 and 100 x 100mm) for use with different devices sothat you won't have to bear the costs for another mounting bracket should youdecide to buy a new television. Its 30kg maximum load capacity also ensures nocompromises need to be made when looking buying a new TV.
Its 9cm wall spacing allows the wall-mounting bracket totake up as little space in your room as possible. An obvious advantage of thisbracket compared to other, fixed, brackets is the ease of accessing theconnections that link your TV to other devices.
The TV wall-mounting bracket comes shipped with complete,high-quality assembly materials (dowels, screws etc – see image) andillustrated user manual.
Product details
Top features:
Tiltable TV wall-mounting bracket
Suitable for devices with the VESA hole spacing standards 50x 50mm, 75 x 75mm and 100 x 100mm
Max. load capacity: 30kg
Ideal for televisions with 13 to 23" (33 to 58cm)screens
Wall spacing: 9cm (when aligned straight)
Properties:
Supports VESA hole spacing's: 50 x 50mm, 75 x 75mm and 100 x100mm (5 x 5cm, 7.5 x 7.5cm and 10 x 10cm)
Tilting range: +/- 40˚
Swivel range: +/- 60˚
User-friendly assembly with complete assembly materials anduser manual
Material: Steel (cold rolled)
Colour: Silver
Scope of delivery:
Shipped as assembly kit with assembly materials (dowels,screws etc)
Dimensions:
Hole spacing: 50 x 50mm, 75 x 75mm, 100 x 100mm
Weight: 500g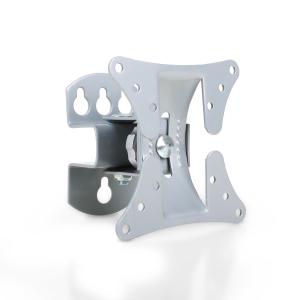 LCD-501 Swivel Arm Wall Mount
VESA: 50 x 50mm, 75 x 75mm, 100 x 100mm
Max. load capacity: 30kg