Solar Garden Light Solar Light
You save 47%
Delivery time: 4 - 6 workdays
You save 34,98£ (48,60%) compared to the single unit price.
Top features
Solar technology and 4 LEDs
Weatherproof
Automatically switches on at dusk
Shipping costs: from £ 0.00
The item is ready to ship and will be shipped immediately after receipt of payment.
You may change your order at any time.
Solar Garden Balcony Lights 4 LEDs Warm White
Text für Setartikel..
This environmentally-friendly energy-saving solar garden light from OneConcept fits easily into the ambience of any garden or balcony, and stands out with its solar operation and especially energy-efficient LED lights. The OneConcept solar lamp is equipped with 4 LEDs with warm, white light and a small solar field, with which it soaks up the sun's energy during the day so that it can radiate light from the LEDs in the dark of night. The lamp may be unscrewed from its base so that the sun rays hit the solar field directly, however this is not a requirement. Thanks to the built-in twilight sensor, the lamp automatically begins to shine at dusk. With automatic colour change, the lamp provides a pleasant variation in mood. The daytime-fueled energy provides sufficient power for 5-7 hours of evening and nighttime illumination. The OneConcept solar lamps are also equipped with a protection circuit that ensures their suitability for outdoor use. With a smooth but stable surface, the solar lamp may be easily cleaned in the event of negative weather influences. The OneConcept lamp is supplied with a two-piece skewer that can be easily inserted into any soil type. The solar lamp provides a colourful and relaxed ambiance in the garden or on the balcony, and may also be used to stylishly provide lighting along a path or walkway at home or at a festival.
Set consists of
Solar Powered Garden Light 4 LEDs 24cm
Item number: 10021722
Included quantity: 3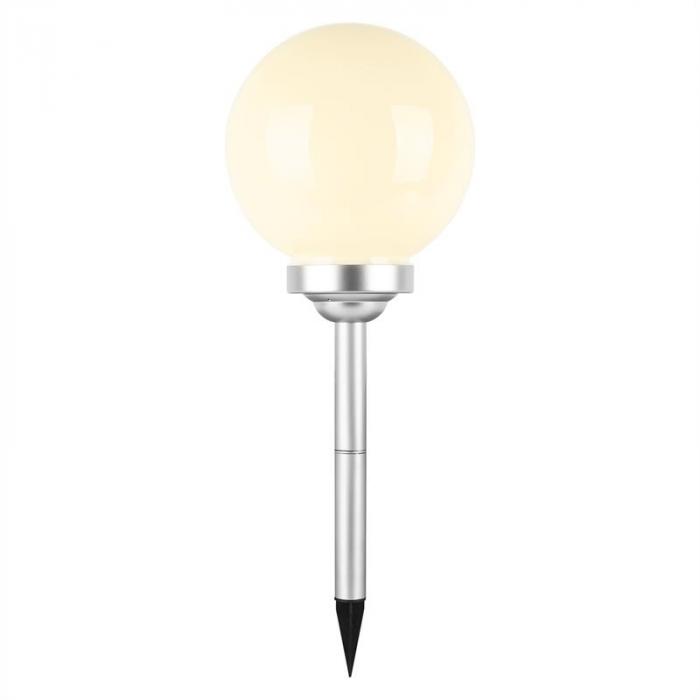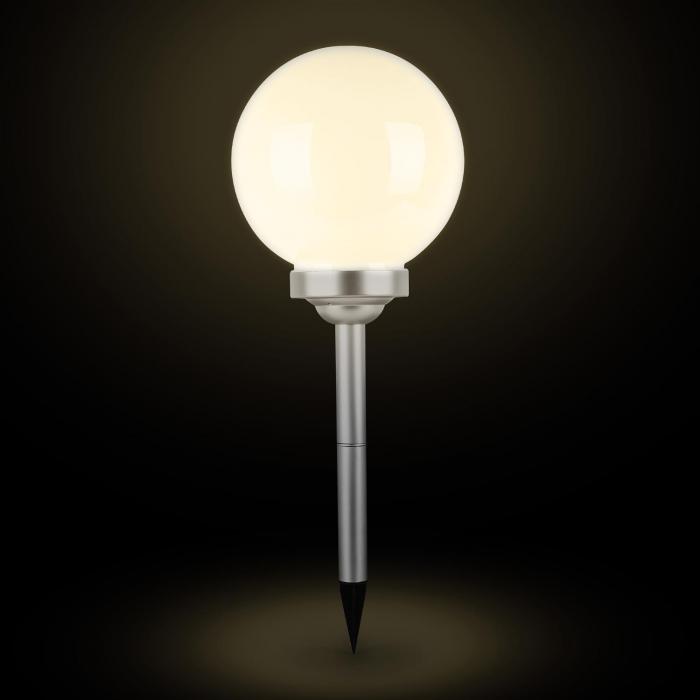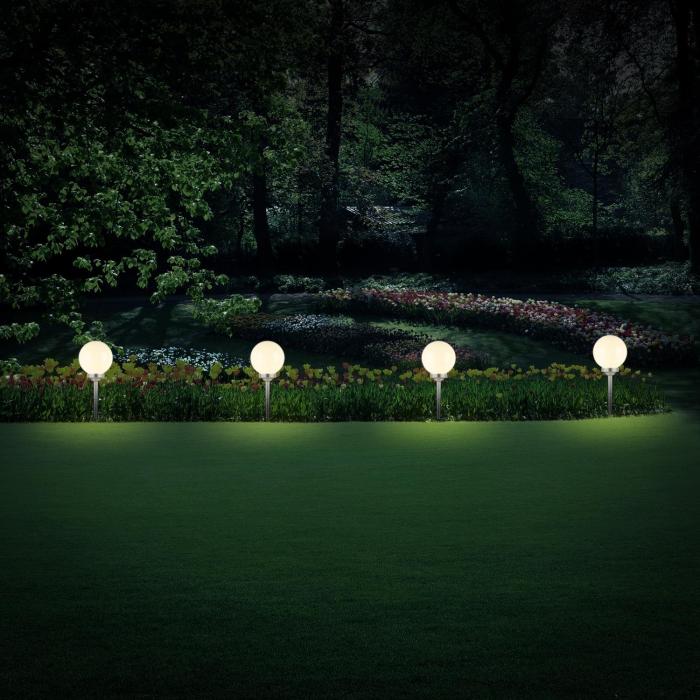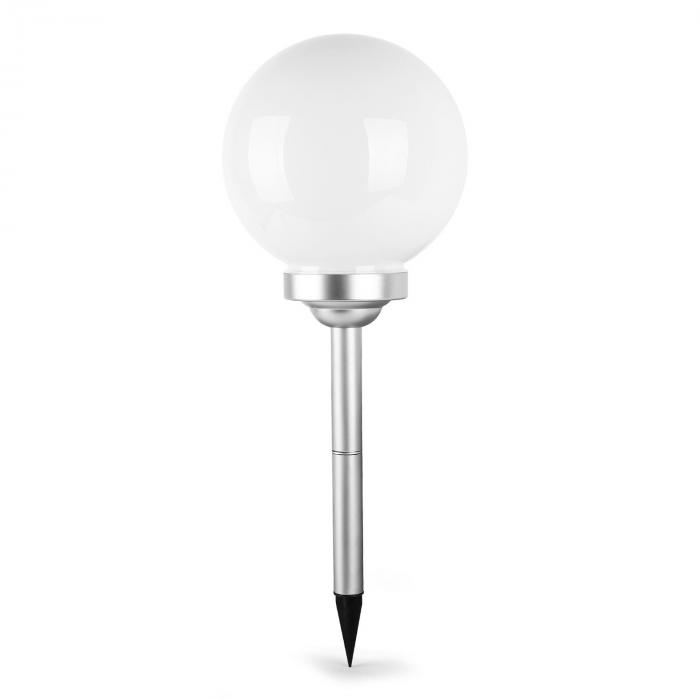 Top features:
With solar technology and 4 long-lasting LEDs
Weather resistant (heat/cold)
Automatically turns on when it gets dark
No electricity needed
Properties:
Warm white light
High scratch resistance
Easy to clean due to smooth surface
Impact-resistant and frost-resistant
Simple screw mechanism
Protection class II - IP44
On/off switch
Material: PMMA
This device is designed for an ambient temperature of -10 to 40°C
Power Source: 600mAh battery, solar
Color: white/silver
Dimensions:
Dimensions: Ø: 24cm
Dimensions: Length with spit: 62cm
Weight: 400g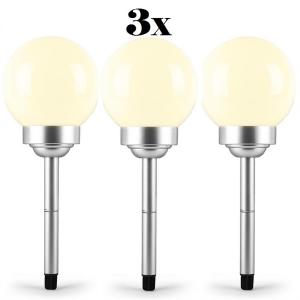 Solar Garden Light Solar Light
Solar technology and 4 LEDs
Weatherproof
Automatically switches on at dusk