GrowIt Seeds Seed Set 9 x Seeds
You save 39%
Unfortunately, no articles are currently available
Top features
Green variety: 9-in-1 seed kit for growing in GrowIt Smart Indoor Garden devices
Asian flavours: typical Asian herb seeds for coriander, Thai basil and chive garlic
European flavours: typical European herb seeds for thyme, sage and parsley
Shipping costs: from £ 0.00
The item is ready to ship and will be shipped immediately after receipt of payment.
GrowIt Seeds Seed Set 9 x Seeds: 3 x Asia, 3 x Europe, 3 x Salad
Text für Setartikel..
The Klarstein GrowIt seed set for GrowIt Smart Indoor Garden Systems consists of a total of 9 different seeds for the varied herbal and salad kitchen. As such, the set contains Asia seed set for coriander, Thai basil and chive garlic as well as the Europe seed set for thyme, sage and parsley. For fresh salads, the salad seed set provides for lollo bionda, pak choi and rocket. Discover aromatic herbs and crisp lettuce from your own hydroponic cultivation.
Set consists of
GrowIt Seeds Asia | 3 Seeds: Coriander, Thai Basil, Garlic Chives
Item number: 10033563
Included quantity: 1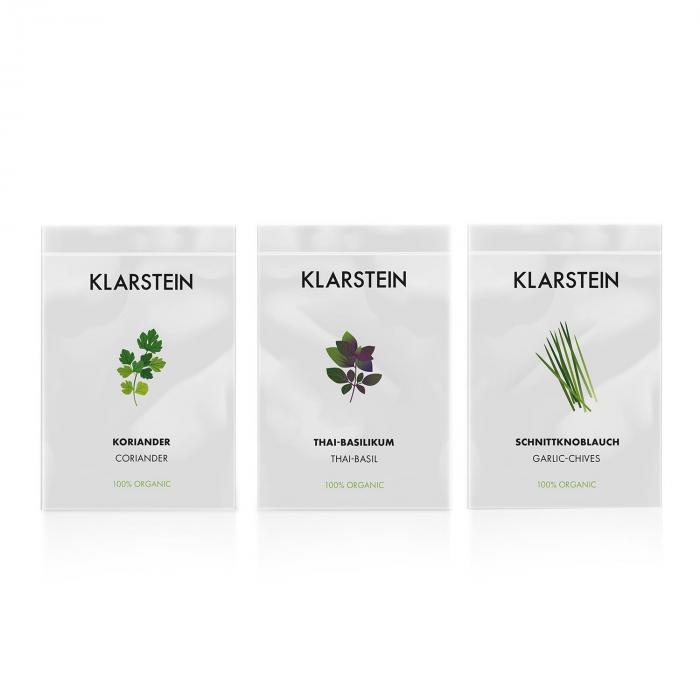 Properties:
Seed set for Asian cooking: coriander, Thai basil & garlic chive
Dimensions:
Weight per bag: about 1 g
GrowIt Seeds Europe | 3 Packets of Seeds: Thyme / Sage / Parsley
Item number: 10033564
Included quantity: 1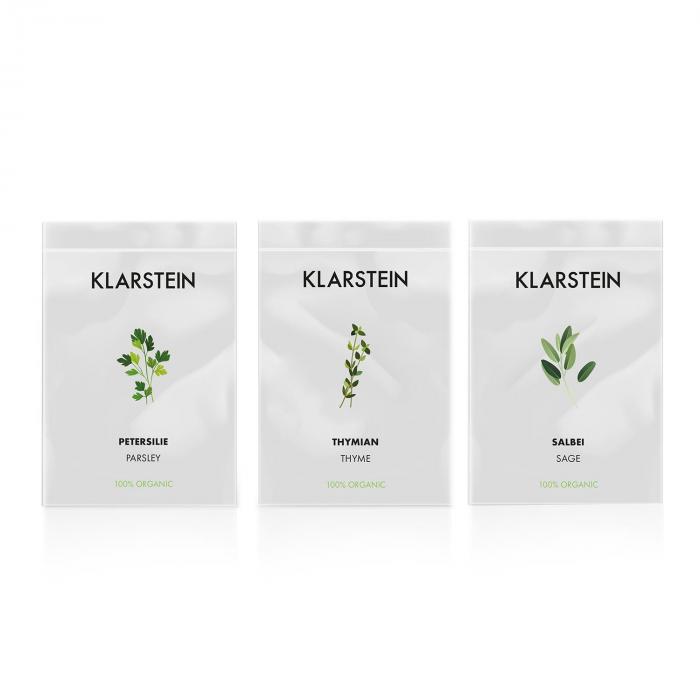 Properties:
Seed set for European cuisine: thyme, sage and parsley
Dimensions:
Weight per bag: about 1 g
GrowIt Seeds Salad | 3 Packets of Seeds: Lollo Bionda, Pak Choi, Rocket
Item number: 10033565
Included quantity: 1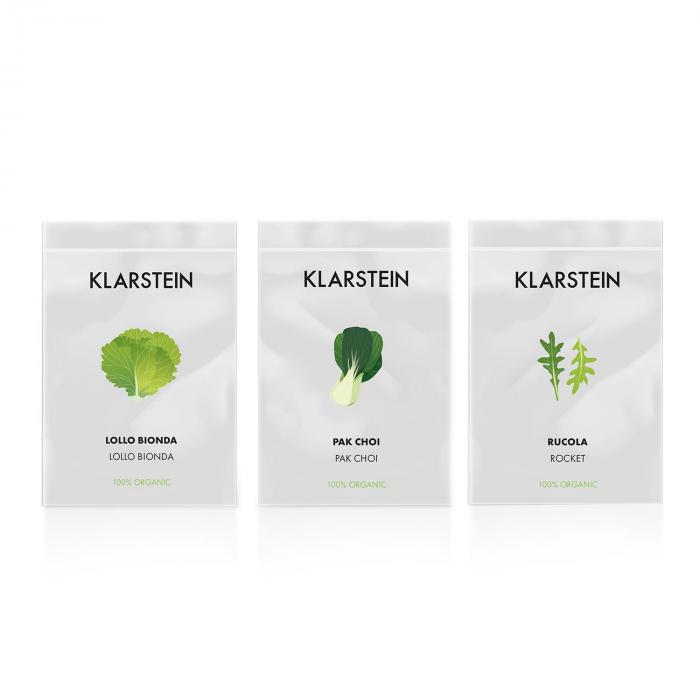 Properties:
Seed set for fresh salad: lollo bionda, pak choi & rucola
Dimensions:
Weight per bag: about 1 g
GrowIt Seeds Seed Set 9 x Seeds
Green variety: 9-in-1 seed kit for growing in GrowIt Smart Indoor Garden devices
Asian flavours: typical Asian herb seeds for coriander, Thai basil and chive garlic
European flavours: typical European herb seeds for thyme, sage and parsley