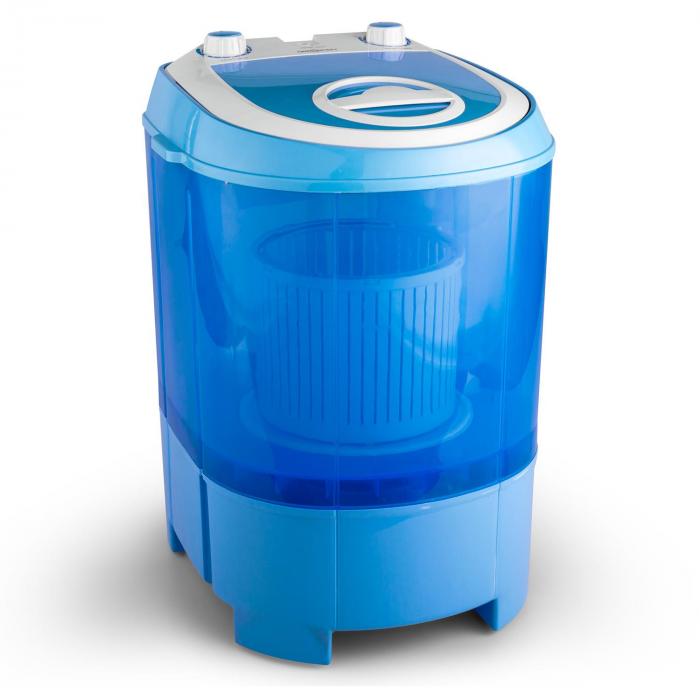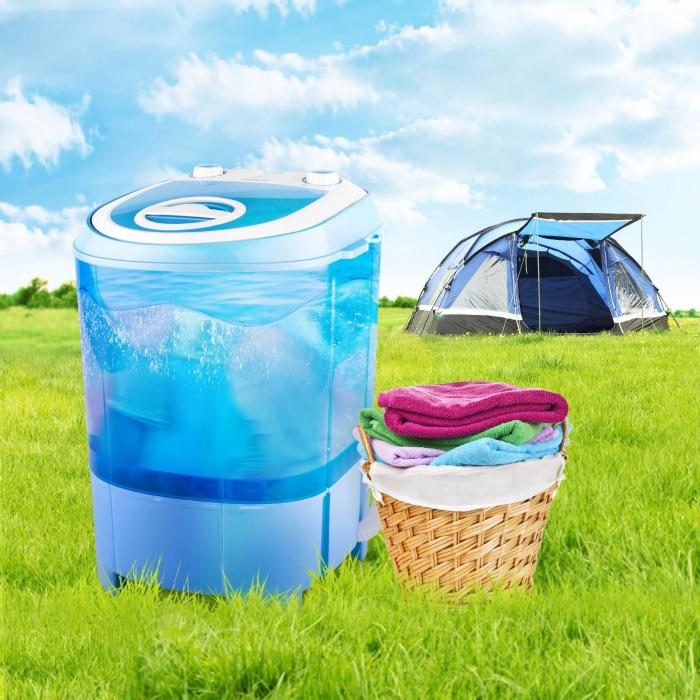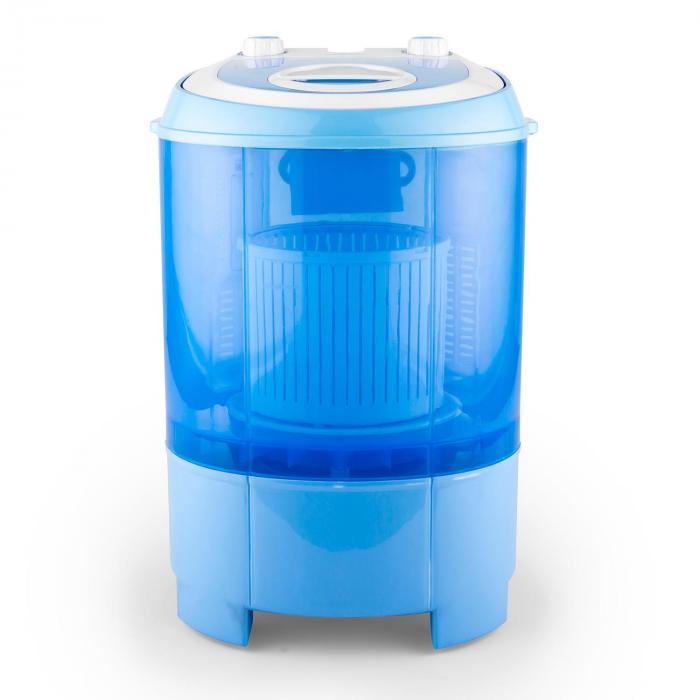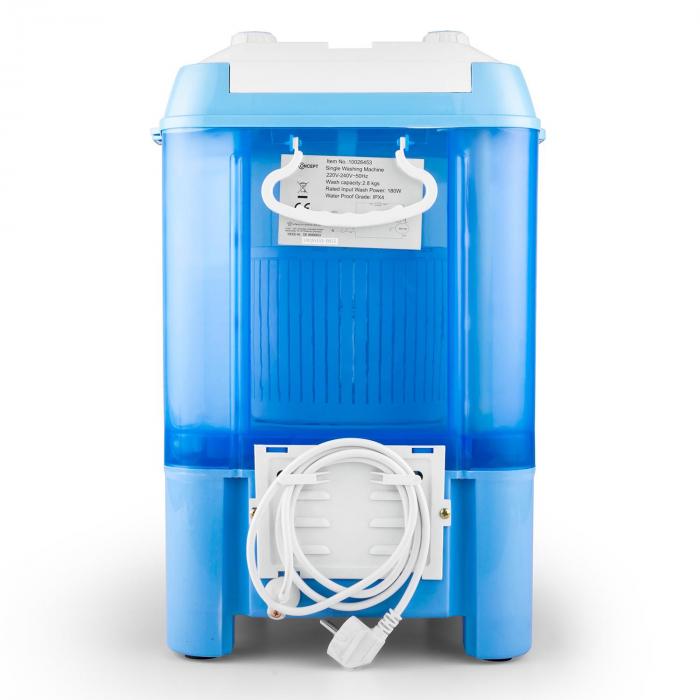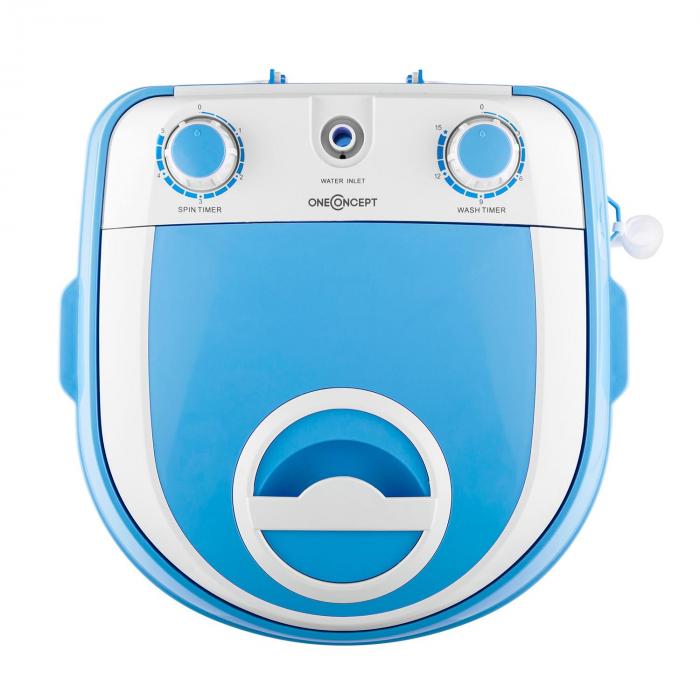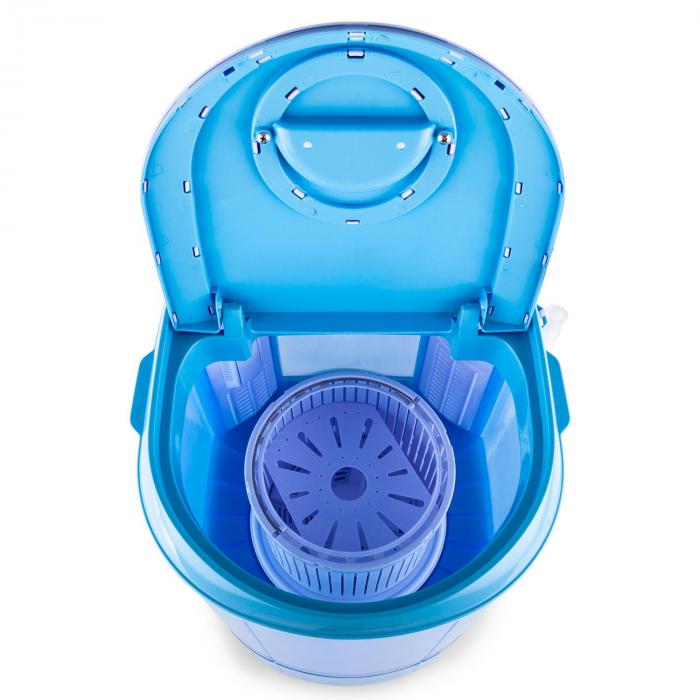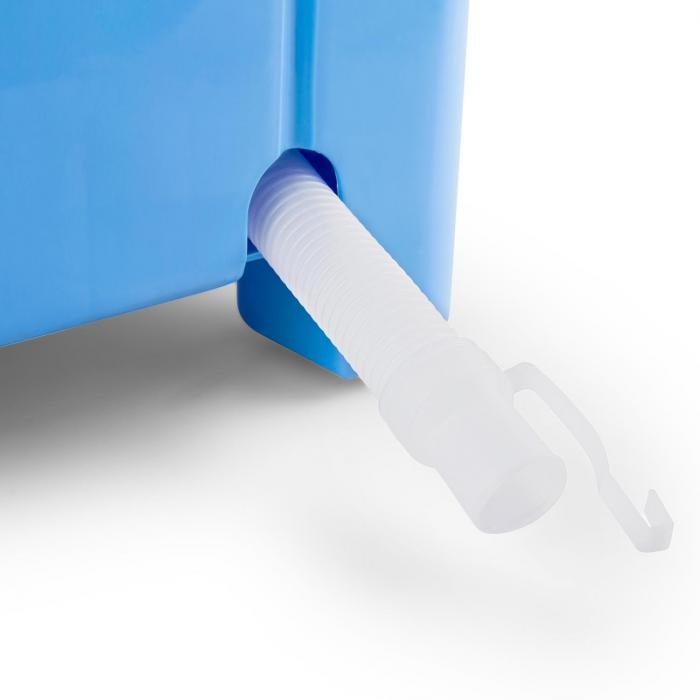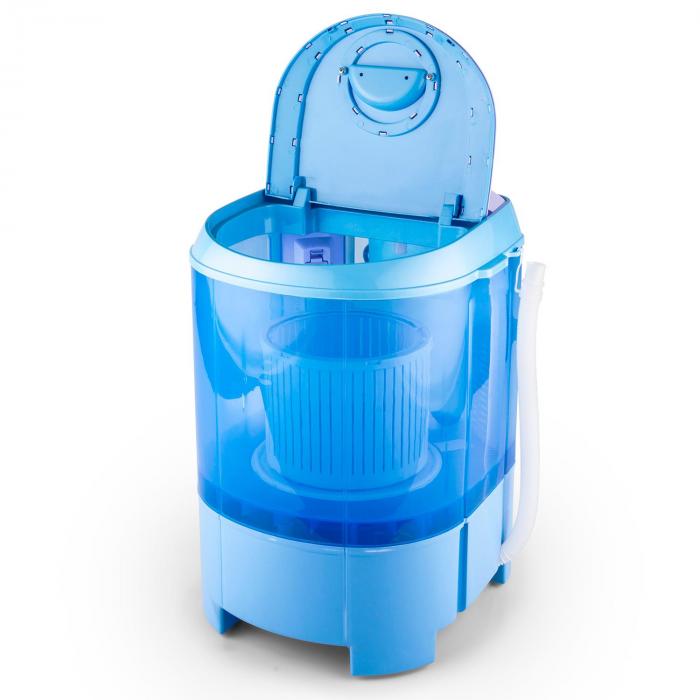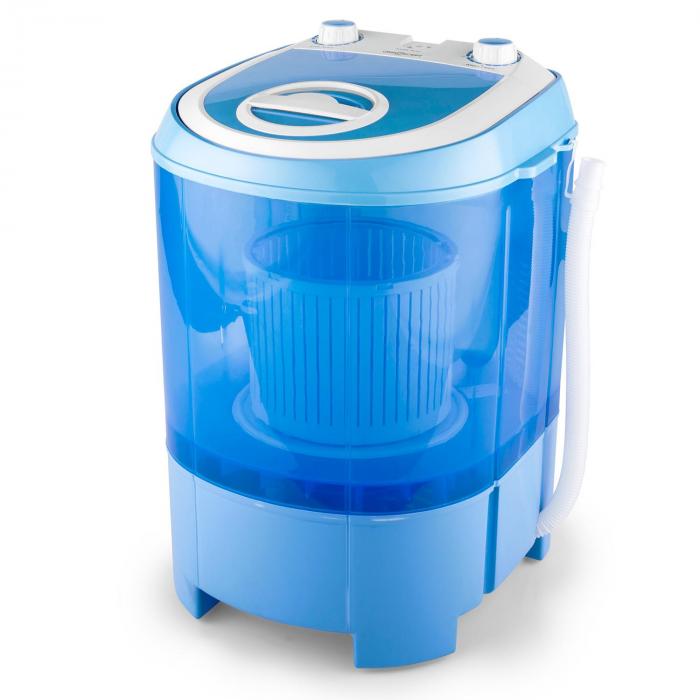 Manual
Item number: 10026453
SG003 Washing Machine
You save 12%
Delivery time: 3 - 5 workdays
Top features
Washer with extractor function
180W power and 2.8kg capacity
Adjustable wash and spin timers
Shipping costs: from £ 0.00
The item is ready to ship and will be shipped immediately after receipt of payment.
You may change your order at any time.
SG003 Mini Washing Machine Spin Function 2.8kg 180W
The oneConcept SG003 is a compact washing machine with spin function, 180 watts of power and a total of 2.8 kg capacity.
Ideally suited for operation outside of the normal installation sites for washing machines, the spin extractor facilitates fast washing of your laundry while camping or traveling or in garden sheds. In addition, it is also perfect for use in student or single households.
The spin cycle shortens the drying times, which is a great advantage for campers who don't want to carry an extensive wardrobe on holiday. The spin timer may be set anywhere between 0 and 5 minutes, so that it may be individually adapted to your laundry load. The washing timer allows a time of up to 15 minutes.
With its low weight, compact dimensions and practical handle options, the oneConcept SG003 washer is extremely frugal in its space requirements and is easy to store and carry. The housing is made of sturdy, break-resistant plastic and has a semi-transparent body.
User manual PDF
Product details
Top features:
Energy-saving toploader washing machine with spin function
180W spin performance and 2.8kg capacity
Adjustable wash and spin timers
Fast assembly and disassembly, easy operation
Lightweight body made of sturdy, unbreakable plastic
Properties:
Spin timer: 0 to 5 minutes
Wash timer: 0 to 15 minutes
Waterproof to IPX4 standard
Partially transparent body
Permanently installed drain hose
Quiet operation
Lateral grip options
Retractable carrying handle
Rear cable winder
Anti-slip rubber pads
Power supply: AC 220-240V, 50Hz
Scope of delivery:
1 x device
1 x tube
1 x drum
1 x English user manual (other languages: German)
Dimensions:
35.5 x 53 x 37cm (WxHxD)
Cable length: 1.45 m
Inlet tubing: approx 1.10 cm
Drain hose: 45 cm
Weight: about 5.4 kg
Customer opinions
Tested review
Very good Washing machine, powerful and really compact, and most important is the spin function! This is the first washing machine I have ever seen to have the spin function in only single tube. Absolutely amazing.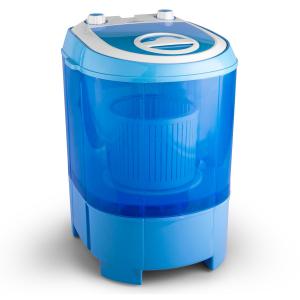 SG003 Washing Machine
Washer with extractor function
180W power and 2.8kg capacity
Adjustable wash and spin timers
All purchases made between the 25th of October and the 31st of December 2019 can be returned till the 31st of January 2020.