Item number: 60002185
Basic One Gold Searching Set
You save 14%
Delivery time: 5 - 7 workdays
You save 9,99£ (14,28%) compared to the single unit price.
Top features
For treasure hunters: two-piece beginner set consisting of metal detector and shovel for all amateur archaeologists
Waterproof: search ring suitable for use in water, e.g. on beaches or shore areas
Portable: ultra-compact dimensions and detachable top - fits easily into your leisure and travel luggage
Shipping costs: from £ 0.00
The item is ready to ship and will be shipped immediately after receipt of payment.
You may change your order at any time.
Basic One Gold Finder Set | Metal Detector + Sieve Shovel
Text für Setartikel..
Spanish doubloons, the Rheingold or the silver treasures of the ancient Romans: with the DURAMAXX Basic One gold searching set, you will become a hunter of lost treasures and set off on the trail of legends - whether on land or under water!
No matter what metal treasures you are looking for: the DURAMAXX MD-061 metal detector finds them all. Whether buried in the ground, sunk in the mud or even lying in the water: the highly sensitive 16.5 cm search coil detects metal concentrations in depths of up to 1.5 m. The search coil of the ergonomically-shaped metal detector is waterproof, allowing you to search the banks of rivers, lakes or coastal waters. With two knobs, you can set the sensitivity of the coil as well as the discrimination of the metals - so you are guaranteed to discover only metal concentrations that match your search criteria. The volume of the acoustic signals can also be adjusted so that you do not miss a find.
Once the metal detector hits something, the DURAMAXX Sifter sieve shovel can be used. With the shovel, soil, sand and small gravel can be excavated at the site and directly sieved - the earth falls out and your finds remain in the shovel.
In search of hidden treasures, the DURAMAXX Basic One gold digging set will make anyone a hunter of lost treasures!
Set consists of
Metal Detector Waterproof Beach 16.5 cm 1.5 m
Item number: 10000502
Included quantity: 1
Top features:
Waterproof search ring for use on beaches, etc.
Ultra-compact design and screw off top - fits easily into leisure and travel luggage
Light weight with support structure for the arm for long periods of use
Search depth up to 1.5 metres depth
Distinction between ferrous and precious metals (discrimination adjustable)
Audible and visual detection indicators
Properties:
Headphone jack
Adjustable sensitivity
Adjustable rod length (32 cm)
Battery level indicator
Power supply: 6 x AA/R06/Mignon
Dimensions:
Adjustable device length: 81 to 113cm
Search coil diameter: 16.5 cm
24cm width
Weight: 1.1 kg
Sand Scoop for Beach, Gardening, & Treasure Hunting
Item number: 10005632
Included quantity: 1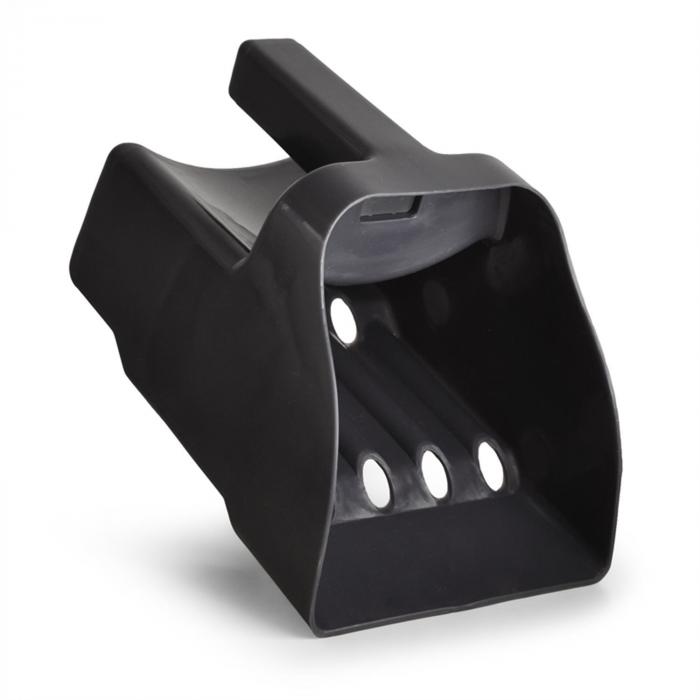 Properties:
The gardening scoop isperfect for filtering loose soil and gravel and is an ideal tool for treasure hunters.
Paddle for treasure hunters, gardeners, etc.
Handle Material: PVC
Dimensions: 15 x 15 x 22cm (W x H x D)
Weight: about 220g
Basic One Gold Searching Set
For treasure hunters: two-piece beginner set consisting of metal detector and shovel for all amateur archaeologists
Waterproof: search ring suitable for use in water, e.g. on beaches or shore areas
Portable: ultra-compact dimensions and detachable top - fits easily into your leisure and travel luggage