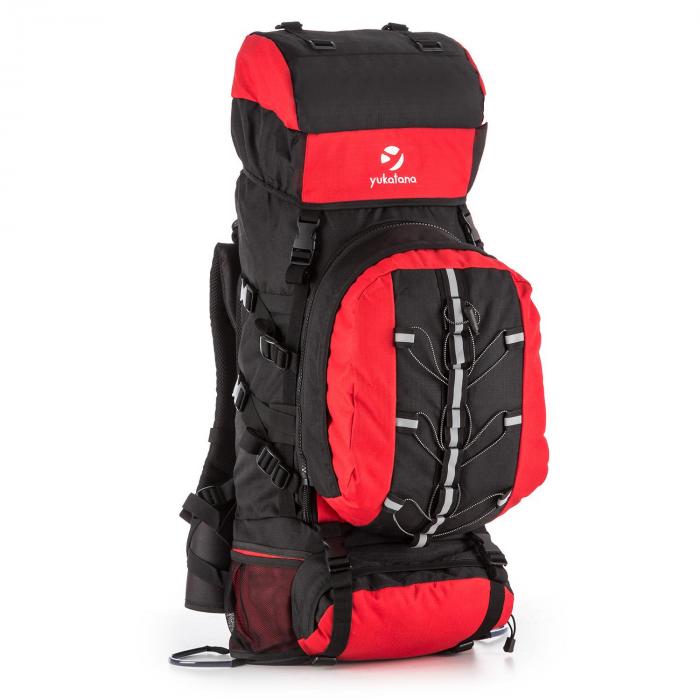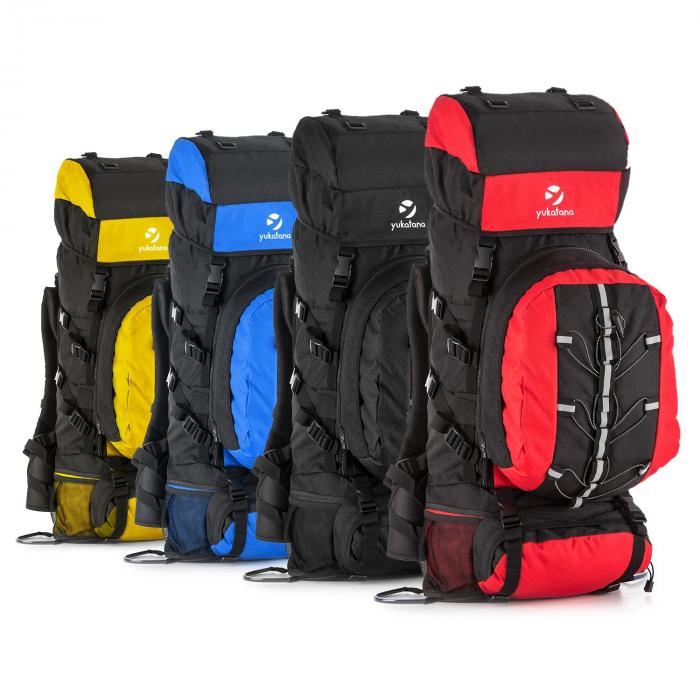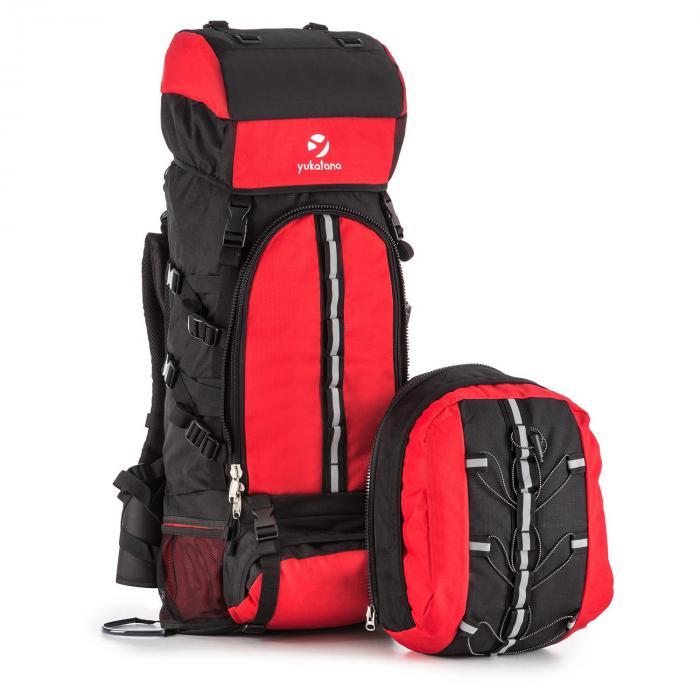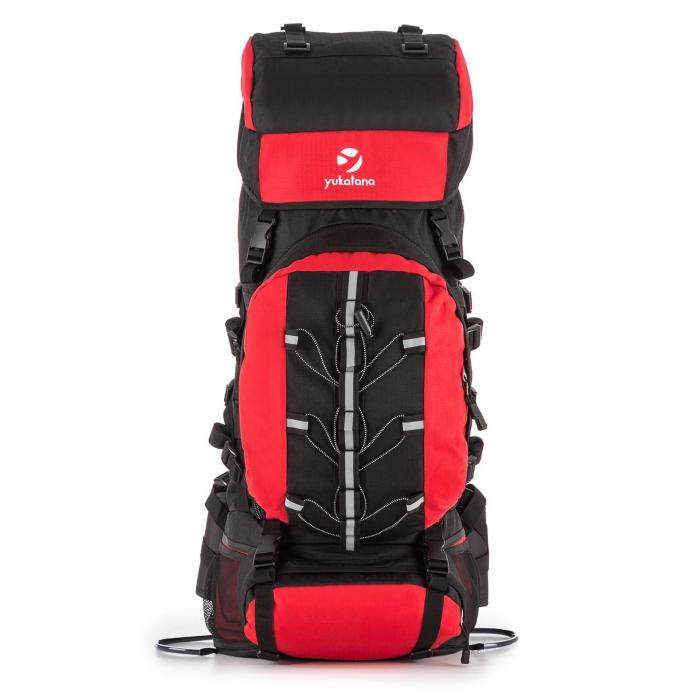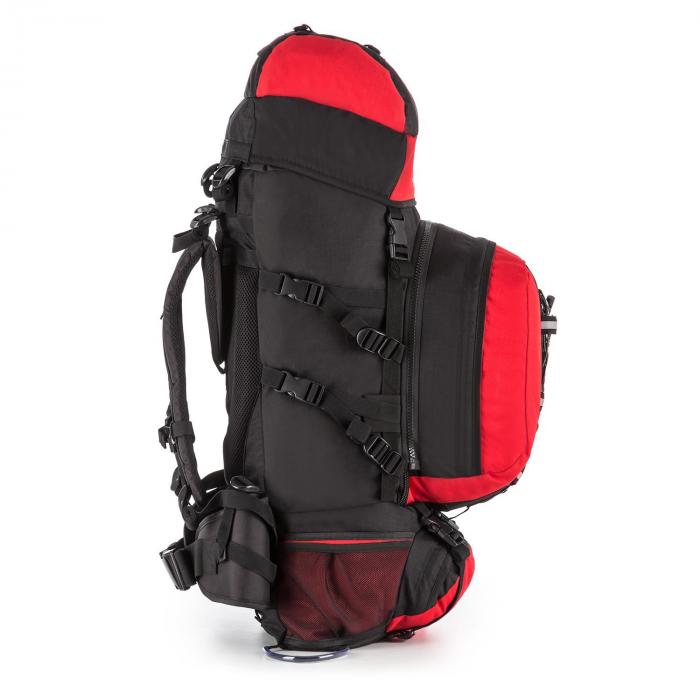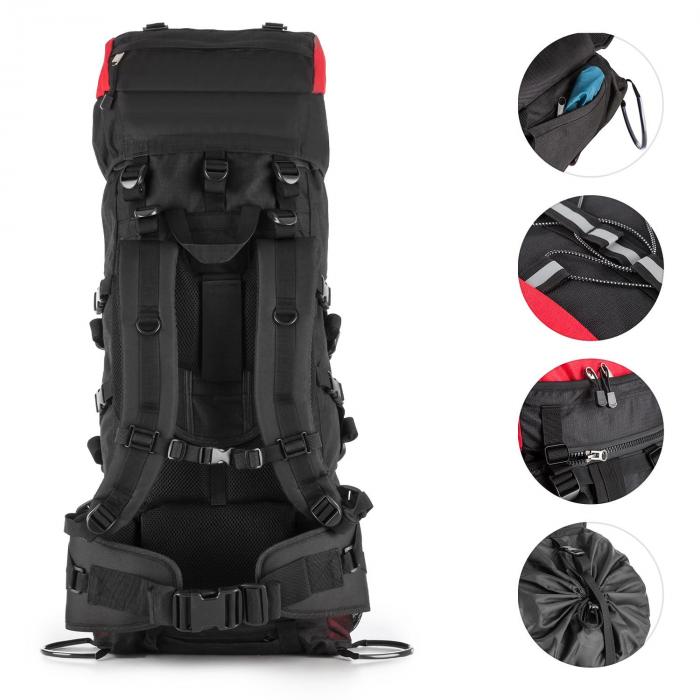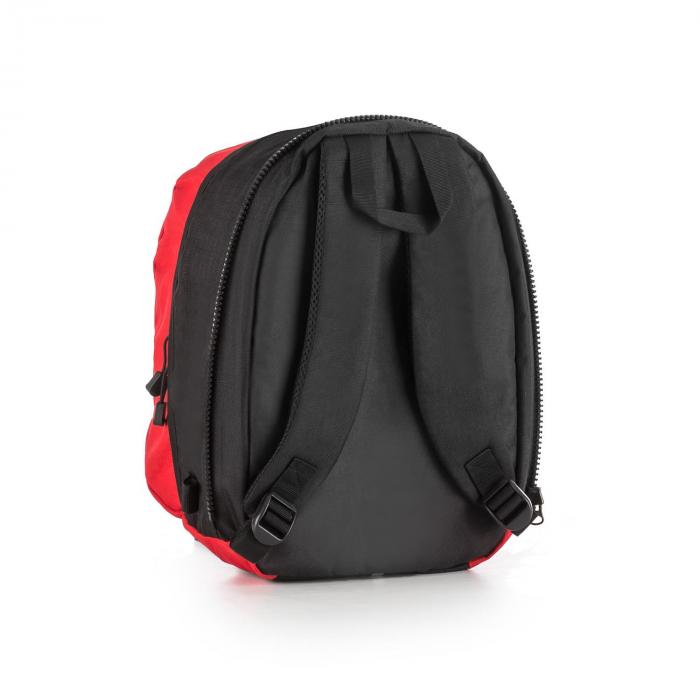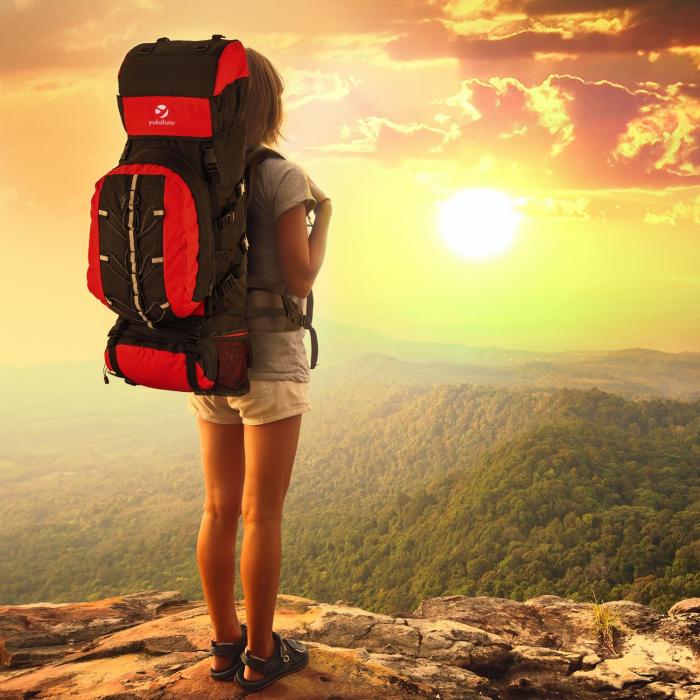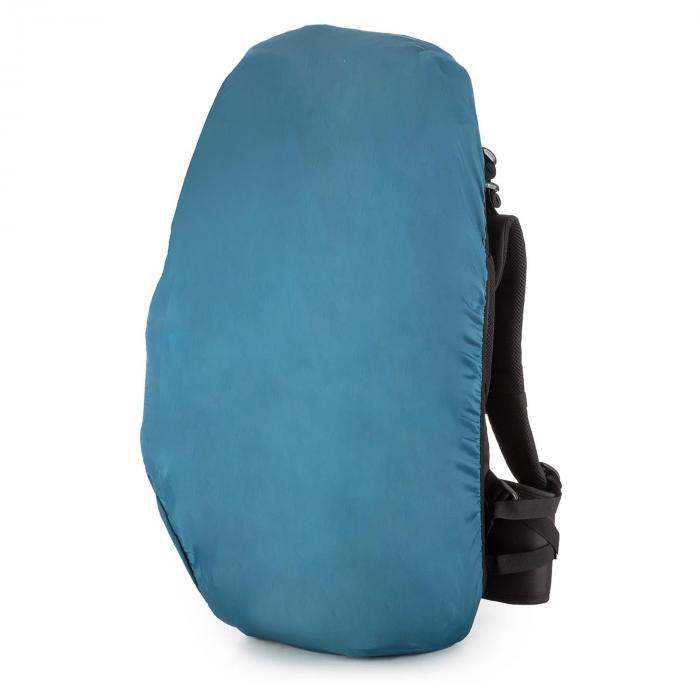 Item number: 10030178
Almer Trekking Backpack
You save 33%
Delivery time: 3 - 5 workdays
Top features
Plenty of space: 80 liters of storage space
Removable 10 liter daypack
Rainproof: retractable rain cover an elastic
Shipping costs: from £ 0.00
The item is ready to ship and will be shipped immediately after receipt of payment.
You may change your order at any time.
Almer Trekking Backpack 80l 40x80x35 cm Daypack Red/Black
The call of the wild! The Yukatana Almer trekking backpack makes the wilderness your home. No matter how far your feet carry you, from now on you with always have everything you need with you.
Live with adventure. With the Yukatana Almer backpack you are ready for anything. In its spacious interior, it can accommodate up to 80 liters of equipment. A retractable intermediate base allows for the interior to be split into two parts. Both are accessible by separate zippers. Additional storage space of about 10 liters is provided by the daypack. To explore further, the daypack can be used as its own small backpack while the large backpack remains at base camp. The possibilities of the Almer are from exhausted. Under the lid a sleeping bag can be stowed; furthermore, the lid has its own zipper compartment. At the bottom of the backpack, there are lashing straps for easy attachment and carrying of texts or sleeping pads. Additional luggage can be accommodated in the pockets on both sides or via the various hook rails.
For a high sense of comfort with the Yukatana Almer backpack, there are shoulder, chest, and waist straps to distribute weight evenly. Tension straps allow for individual adjustment for almost any body size and shape. Water resistant polyester 600 D protects the backpack in all weathers. During heavy rain, a rain cover can be pulled from the bottom of the backpack and placed over the entire backpack.
Experience the freedom! With the Yukatana Almer trekking backpack the big wide world is your second home.
Available colors: red/black, blue/black (item 10030179), yellow/black (item 10030180), black (item 10030181)
Product details
Top features:
Spacious trekking backpack for hiking, mountain climbing or backpacking
Plenty of space: 80 liters of storage space
Day trips without the hassle of carrying bags thanks to the removable 10 liter daypack
High wear comfort: wide, weight-distributing straps across the shoulder, abdomen and chest with lashing straps for individual adjustments
Rainproof: retractable rain cover in the bottom pocket with an elastic for firm grip on the backpack
Properties:
Reinforced back inlaid with rails
Weather-proof backpack polyester D600 material
Backpack with an intermediate base for the splitting of the interior
Separate zippers for the upper and lower inner part of the backpack
Additional access to the interior from the top via a drawstring opening
Sleeping bag holder under the lid
Additional zippered compartment in the lid
Holder and lashing straps for a sleeping pad or tent on the underside of the backpack
Two open side pockets, left and right (1 x mesh material, 1 x solid material)
Two hook rails for attaching additional equipment (1 x on the daypack, 1 x on the backpack)
Reflective stripes for better visibility
Scope of delivery:
1 x backpack
Delivery without user manual
Dimensions:
Complete backpack dimensions: approx. 40 x 80 x 35 cm (WxHxD)
Backpack (without daypack) dimensions: approx. 40 x 80 x 20 cm (WxHxD)
Daypack dimensions: approx. 25 x 40 x 15 cm (WxHxD)
Total weight: approx. 1700 g
Backpack (without daypack) weight: approx. 1400 g
Daypack weight: approx. 300 g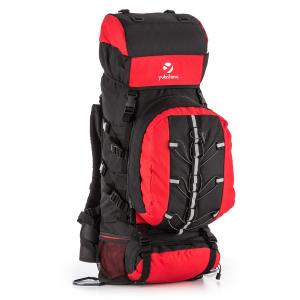 Almer Trekking Backpack
Plenty of space: 80 liters of storage space
Removable 10 liter daypack
Rainproof: retractable rain cover an elastic